An Ol' Broad's Ramblings
Archive for January 2008
SHAMEFUL: Berkeley City Council Attacks Marines!
The City of Berkeley, California has passed two resolutions attacking the United States Marine Corps, calling the Marines, "uninvited and unwelcome intruders in the city."

The actions by the Berkeley City Council followed continuous protests by Code Pink and other anti-military organizations that vandalized and defaced the U.S. Marine Recruiting Center in September 2007.

One of the two resolutions passed by the Berkeley City Council last night granted a parking spot in front of the Marine Recruiting Center to be used by anti-military activists to harass Marine recruiters. The anti-military activists would not need to apply for a sound permit for the next six months – allowing them free reign to disrupt the day-to-day operations by the Marines.
(…)
"We have hundreds of thousands of military men and women serving honorably overseas to protect our freedoms. Imagine how they feel when they go to turn on the news and see that they are being stabbed in the back by shameful people here at home, it's disgraceful!" said Catherine Moy, Executive Director of Move America Forward.
As far as I'm concerned, Berkeley can slide it's collective sorry ass into the ocean! How 'bout we build a fence around them, and see how they do? I'm so angry right now, I can't even think of enough vile things I would like to see happen to this trash. I don't wish ill on anyone. For this crap, I will definitely make an exception!
H/T: Screw Politically Correct B.S. and Disgruntled Truck Driver!
Addition: Cary's comment over at Jenn's place:
Lord, grant me two things. Two things is all I ask, Lord.

First, is a wall, about seventy feet high, Lord, to be built around this fine haven of self-defeatist scumbags known as Berkeley.

Second, Lord, fill it with water.

Amen.
Amen indeed!
Iran: Young 'alcoholic' faces death penalty
A young Iranian man is facing execution after a court judged him a 'hardened and incorrigible drinker," Iranian daily Etemad Melli reported. A section of Tehran's criminal court is currently deciding whether the 22-year-old man, known as Mohsen, should be executed.

Mohsen was arrested after allegedly being caught for the fourth time in possession of alcohol and in a state of drunkenness. He has already been sentenced to a flogging.

Article 179 of Iran's penal code punishes with the death sentence anyone caught drinking alcohol more than three times.

"Under Iran's new computerised systems, re-offenders have no chance of escape," prosecutor Jalil Jalili was quoted as saying. He has requested the death penalty for Mohsen.

Iran is one of the countries carrying out the highest number of executions annually. At least 177 people were executed in 2006, according to campaign group Amnesty International's annual report for 2007.

These included one minor and at least three others who were under 18 at the time of the alleged offence, Amnesty said.

Methods of execution in Iran include hanging (photo) and stoning.
Remember this young man the next time someone tells you we should just try to get along with these people.
In how many states does this happen?
H/T: BigDadGib
We've got thunder, lightening and rain goin' on here.  Add to the mix some sleet, a snowflake or two, what appeared to be pea sized hail, and what do ya get?  One ol' broad who will NOT be going out again today.
I gotta tell ya….it was tough.  Fred was still on the ballot, but I refrained.
Evidently, some lefty types (and a righty or two) got their knickers in a twist when I posted this picture.
I left a comment on said lefty blog that obviously has been misunderstood:
And ya know, for the record,I thought it was extremely rude. No lady should be called such a name…..
First, yes, I do think the word is rude, and since I don't think in such terms, it had to be explained to me.  Second, I do not consider Senator Shrilldebeast a lady.  Ergo…..I thought it was amusing.
The odd thing is, these are the same people who called a certain conservative blogger the same name, and thought it was just peachy.  I did not call Hilldebeast anything.  I just reposted a picture I found on another blog.  I do NOT apologize for posting the picture.  Got it?  NO apology!
Does anyone know how to put "Socialist Bitch" into pictures?
GOP to Edwards: How Much For That Concession Speech?
The Democrats are trying to give away an election they should win in a walk by nominating someone with real problems — like, for example, a first-term senator with a 100 percent rating from Americans for Democratic Action and whose middle name is "Hussein."
But we won't let them.
The bright side of the Florida debacle is that I no longer fear Hillary Clinton. (I mean in terms of her becoming president — on a personal level, she's still a little creepy.) I'd rather deal with President Hillary than with President McCain. With Hillary, we'll get the same ruinous liberal policies with none of the responsibility.
Also, McCain lies a lot, which is really more a specialty of the Democrats.
Judge rules no case in Katrina lawsuit
A New Orleans judge has dismissed a class action lawsuit against the U.S. Army Corps of Engineers over the latter's alleged failure to secure the city's levee system against the flooding that occurred during Hurricane Katrina in 2005.

U.S. Judge Stanwood Duval ruled that the Engineers, who built the levee system, could not be prosecuted due to the protection of a 1928 federal law which says the government cannot be sued over flood damage from levee projects.
I'm a little confused here. I was under the impression that there was an agency, made up of NO folks, who were responsible for the maintenance of those levees. This bunch had been under investigation for squandering the funds for the maintenance. Granted, my memory is a little fuzzy. Someone set me straight?
Showdown Nears on Stimulus Bill
The Senate Finance Committee bill would send checks to virtually every American. Individuals would receive $500 — for couples, it would be $1,000 — plus $300 per child. Workers who can show $3,000 in earned income last year — or seniors who had $3,000 in Social Security benefits — would also qualify, even if they earned too little to pay income taxes.

After a revolt among Senate Democrats, Baucus added income caps on eligibility that he had initially rejected, but they are considerably more generous than the ones imposed by the House. Rather than capping eligibility for the full check at $75,000 for individuals and $150,000 for couples, the new bill phases out eligibility at $150,000 for individuals and $300,000 for couples. The committee also said no member of Congress would qualify.
Why does that commercial of the man sticking his chewing gum on the leak in the dam come to mind?
Police target Latin Kings after 2 arrests in slaying
Milwaukee police Wednesday promised a crackdown on the Latin Kings after arresting two members of a violent street gang in connection with the slaying of a Miller Brewing Co. executive.
Question: The police knew this gang to be violent previous to this murder. Why weren't they targeting them before this happened? Why wait until a man lost his life?
Tighter ID rules for U.S. border begin
New rules for the types of identification U.S. or Canadian citizens must present to cross into the country shouldn't cause significant delays and won't be strictly enforced at first, a senior federal official said.

Under the rules going into effect Thursday, people will no longer be allowed to simply declare to immigration officers at border crossings that they are citizens, Jayson Ahern, deputy commissioner with U.S. Customs and Border Protection, said Tuesday.

Instead, those 19 and older will have to show proof of citizenship—a passport, trusted traveler card or a birth certificate and government-issued ID such as a driver's license.
"Won't be strictly enforced"? That's what helped get us into this mess to begin with! And what about those who don't bother with crossing at the check points? Will they be going out of their way to show 'proof of citizenship'? Pfft!
Israel says Libya unworthy of seat on UN Security Council
During a debate on the Middle East, Libya's UN ambassador, Giadalla Ettalhi, angered his Israeli counterpart by accusing the Jewish state of "ethnic cleansing" and rampant human rights violations in the Palestinian territories. Referring to Israel's recent closure of border crossings with Gaza in response to Palestinian rocket fire, Ettalhi spoke of what he called the "Zionist escalation" and "terrorism practiced by the occupation authorities against the Palestinian people."

Israeli Ambassador Dan Gillerman responded by referring to an article in the UN Charter, which says special attention should be paid to countries' contributions "to the maintenance of international peace" when electing them to the council.

"The importance of this paragraph was highlighted by the litany of bias, distortion, bigotry and hate delivered by a representative of a country that was itself under sanctions … not long ago, the same people who gave the world Lockerbie," he said.
Uh….why did the U.S. drop it's opposition to Libya being on the council? And when are we going to kick the whole lot of 'em off our soil?
President invites intl. companies to participate in nuclear plant projects
President Mahmud Ahmadinejad has invited foreign countries to join Iran in building nuclear power plants.

The Islamic Republic is approaching the peak of nuclear development and will not relinquish one iota of its nuclear rights, Ahmadinejad told a crowed in the southern city of Bushehr.

He said Bushehr nuclear power plant is expected to become operational in the summer of 2008.
Well, wasn't that nice of the 'Booboo? Inviting folks to build nukes? Well, he says power plants, but I doubt if it'll stop there. Just what are 'nuclear rights' anyway?
Lobbyists find more ways to bond with lawmakers
Despite a strict new ban on gifts to lawmakers, lobbyists routinely use these prime locations to legally wine and dine members of Congress while helping them to raise money, campaign records show. The lawmakers get a venue that is often free or low-cost, a short jaunt from the Capitol. The lobbyists get precious uninterrupted moments with lawmakers — the sort of money-fueled proximity the new lobbying law was designed to curtail. The public seldom learns what happens there because the law doesn't always require fundraising details to be reported.
It might be a good idea to have someone parked outside of these houses, camera in hand, to see exactly who is being wined and dined. Pictures come in real handy. Let's face it, we don't have a say in our government anymore. Wouldn't it be nice to say "Hey, Senator Joe Blowhard! What were you doing partying with all those lobbyists last week, before that big bill you signed onto that gave their company some serious consideration?"
A winter weather advisory that started at 9:25 p.m. Wednesday will continue until noon today, according to the National Weather Service.

"Right now, it doesn't look like any snow at this point" in the forecast, meteorologist Chris Chaskelson said Wednesday. But an ice accumulation of up to a quarter inch is possible, he said.
That nice little coating of ice out on my deck tells me ……darn….they got it right!
Bush pushes for amnesty in final State of the Union
Immigration activist William Gheen doesn't understand why President Bush would use his final State of the Union address to push something that the vast majority of the American people reject.
Well, probably because he doesn't actually give a happy crap what the American people want, or don't want.
Senator Introduces Bill That Would Allow Gun Training in Schools
A significant drop in the number of hunters in West Virginia has left a hole in the state's budget, and one lawmaker thinks he has a solution: allow children to receive hunter training in school.

Seventh- through ninth-graders could opt for instruction in topics ranging from survival skills to gun safety, but the weapons would have dummy ammunition or be disabled. Sen. Billy Wayne Bailey, who introduced the bill this month, doesn't envision students firing real guns during class time.
Interesting idea. They should probably start a program like this countrywide. If things continue they way they are going, kids are going to need serious survival skills.
While the first couple of minutes are ok, the entertainment starts after that!
Ok, apologies to my Catholic friends….but I thought this was funny! 
How To Tell If A Catholic Is Driving Too Fast!
Thanks Sharon.
Well, I don't know what he did, or how he did it, but silent E got my blog roll back!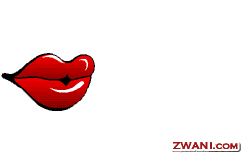 ….with an endorsement, of sorts!
If you've been around here for a while, you'll know I was a serious Fred supporter. Well, for obvious reason, like he crapped out on me, and all his other supporters, BEFORE Super Tuesday, I have lost my candidate.
I liked Rudy, but never took him serious as a candidate because, well, I'm conservative, VERY conservative, and he's not. How 'bout Mike Huckabee? Well, he is an evangelical, but he doesn't seem to be strong on common sense. John McCain? Paleeeeeze! Mr Juan? Mr McFeingold? I don't bloody well think so.
So, here I am, making a decision. I will be voting for Mitt on Super Tuesday. Well, that is if I can figure out where to vote.