An Ol' Broad's Ramblings
Archive for 23 February 2008
I feel like someone hit me with a Mack Truck, and I'm watching college basketball?  I didn't go to either the University of Memphis or the University of Tennessee (neither did the Mr….he's a UW alumni), but after all the hype we've seen on this game, we really had no choice but to at least watch the last couple of minutes.  For some reason, I've been wanting Memphis to win.  Honestly, I don't care one way or the other, but there it is.
Didn't happen.
Tennessee – 66
Memphis – 62
So, no perfect season for Memphis.  Welp, it's just a game, right?

Thanks Amie.
Nabbed from Disgruntled Truck Driver! 
MORE ON THE COST OF ILLEGAL IMMIGRATION – Texas Hold 'Em Blogger
Why journalists get the story wrong on Cuba. – Babalu Blog
Scrabble Babble and the TSA – Hasenpfeffer Incorporated
Marian Wright Edelman – Gun Banner – Rustmeister's Alehouse
Obama Blows His Nose, Crowd Goes Wild – Blue Collar Republican
The Rumor Mill – Write on the Right
Westboro Hate Cult Protest Memorial of Murdered Teen – Stop the ACLU
ENVIRO-FREAKS GO THROUGH GARBAGE – KICKIN' AND SCREAMIN'
Let the Man Speak!!! – Sparks from the Anvil
If we can't think for ourselves, do you think we could learn from a "friend" – No Runny Eggs
The Obama's and their American Pride Dilemma – Bear Creek Ledger
Moroccan-Italian Says: "Too Many Mosques!" – Gates of Vienna
Obama Skips State of Black Union Forum; Death Threats from Supporters……for the Event Organizer? – Conservative Belle
Showdown in Memphis!! – Ick's Corner
O-BOMB-a's Ties To Terrorists – Big Dogs Weblog
Toledo city prankster: Our mayor's a moron – Michelle Malkin
Are US troops "scrounging" for weapons from the Taliban to use in Afghanistan? – Sister Toldjah
At Texas Debate, Hillary's So Wrong, She's Accidentally Right – Suitably Flip
Worthy of Consideration Come November – Real Debate Wisconsin
Do you fear death? – Boots & Sabers
Why I feel that the "Religion" of Islam and Muslims in general deserve no respect whatsoever... – Disgruntled Truck Driver!
More Ridiculous PC Driven BS Shoved Down America's Throats – Chicago Ray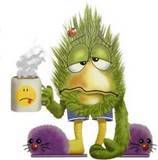 Saudi men arrested for 'flirting'
Prosecutors in Saudi Arabia have begun investigating 57 young men who were arrested on Thursday for flirting with girls at shopping centres in Mecca.

The men are accused of wearing indecent clothes, playing loud music and dancing in order to attract the attention of girls, the Saudi Gazette reported.
Excuse me, but what is 'indecent clothes' on a young fella? I mean other than the britches down to their kneecaps, which I can't quite see in Saudi Arabia.
American Among FBI Most Wanted Terrorists Appears in Yemen Court, Walks Free
A Yemeni-American, one of the FBI's 26 "most wanted" for terrorism, appeared at a session of his trial in a Yemeni court Saturday with bodyguards and then walked free, apparently not subject to any form of incarceration, eyewitnesses said.
(…)
"He entered the courtroom surrounded by four bodyguards, introduced himself to the judge then he left," the eyewitness said about Elbaneh who is believed to be living with his family in the province of al-Dalai, some 220 kilometers south of San'a, despite being on trial.
Uh…..isn't anyone paying attention? Shouldn't this guy have been tossed under the jail?
Hamas official: Abductions to continue
Hamas will abduct more IDF soldiers if Israel does not answer its demands for freeing Gilad Schalit, a Hamas official said in an interview published Saturday.
Just what is it that Israel suppose to concede for one person? As much as I want this young man home with his family, I also do not want to see Israel bowing to the terrorists…..EVER!
Mortars or Rockets Hit Iraq Green Zone
Rockets or mortars hit the U.S.-protected Green Zone early Saturday, just a day after powerful Shiite cleric Muqtada al-Sadr ordered his Mahdi Army militia to extend its cease-fire by another six months.
Somebody didn't get the memo.
Bad news piling up for Clinton
Democratic superdelegates are starting to follow the voters — straight to Barack Obama.

In just the past two weeks, more than two dozen have jumped on his presidential bandwagon, according to a survey by The Associated Press. At the same time, Hillary Clinton's are beginning to jump ship, abandoning her for Obama or deciding they now are undecided.
If we have to have a Dhimmi in the WH, honestly, I'd much rather have the Shrilldebeast. At least we know what we're getting with her. B. Hussein is just plane dangerous to democracy. Well, she is too, but…. Just make sure she has to deal with a Republican controlled Congress. Heh.
U.S. to raise fines on employers of illegal immigrants
The increased fines will take effect March 27. The minimum penalty will increase by $100, to $375. The maximum fine for a first-time offender will jump $1,000, to $3,200. And the maximum fine for repeated violations will rise $5,000, to $16,000. Fines are assessed on a per-person basis, so an employer with 10 illegal immigrants on staff would pay 10 fines.
I think they should have raised 'em a LOT higher….a long time ago!
Serbs resume protests in northern Kosovo
Up to 2,000 Serb protesters chanting "Kosovo is Serbia!" marched Saturday through an ethnically divided town in a sixth day of demonstrations against Kosovo's declaration of independence.
Whose Embassy are they gonna burn this time?
Poland: No Missile Shield Without Aid
Poland will only sign up to accept a U.S. missile defense base if Washington gives significant help to modernizing Poland's military, the Polish defense minister said in comments published Saturday.

"As long as we cannot sign an agreement about a satisfactory contribution by the Americans to the modernization of our armed forces, we can't talk about our agreeing to an American installation on our territory," Bogdan Klich was quoted as saying in an interview with the daily Polska.
Sounds like blackmail to me. So, if Poland gets creamed, then I guess they can blame their politicians? Or are we going to cave and give them what they want so we can protect them from the bad guys. Something just doesn't smell right about this.
Crash raises issues of fake IDs, immigration
Questions about Alianiss Nunez Morales' identity don't surprise Minnesotans who work with immigrants, saying it points to a flourishing statewide trade in false documents.

It also points to the need to tighten sanctions for using fake documents and crack down on illegal immigration, argue some political leaders.
How 'bout we crack down on the border! Those kids are dead because our government won't do their job!