An Ol' Broad's Ramblings
Archive for 29 March 2008
Does the Bible condone slavery? – Isn't It Rich
Liberal Politicians and Treason…How and Why it happens… – Disgruntled Truck Driver!
Let The Dumbing Down Of Tennessee Begin – The Tennessee ConserVOLiance
Turn the lights on… – Real Debate Wisconsin
Why Does the Looney Left Focus On Just The Total Of The National Debt?? – The Daily Ramble
The Star Spangled Banner History – Old Soldier
Boosting GI Bill benefits could hit military roadblock – Texas Fred's
Ronnie G. Barrett, Man of Principle – Rustmeister's Alehouse
The Beatles Foretold of Obama – Big Dogs Weblog
Basra Will be Just Another Comma – Sparks from the Anvil
Stockholm Syndrome – Grandpa John's
EARTH HOUR: LET THERE BE DARK – Freedom Eden
Muslims Successfully Limit Free Speech Again and Again Through Their Threats and Violence – Chicago Ray
Will Congress Do The Right Thing? – Do The Right Thing
Import Savages…And Get? – Freedom Folks
A brief note to Chief Edward Flynn about today's Hmong protest – Badger Blogger
Pro-choice on lightbulbs – Hasenpfeffer Incorporated
Friday Afternoon Roundup – Fitna – Sultan Knish
LiveLeak Removes Fitna – The Brussels Journal
Quote of the Day – Calvin Freiburger Online
GWB-hater to play GHW Bush in Oliver Stone "film" – Sister Toldjah
Hillary Meets Saddam Spy At The White House – Cristy Li
Obama's Church Buys Rev. Wright a $1.6 Million Mansion – Stop the ACLU
Ok, I'm not even going to try to explain it, cuz I don't have a CLUE! Needless to say, the switch from one host to the other is not going as well as I had hoped. Silent E made the transition smoothly. Not to be in my case. Why? Well, he thinks it might have something to do with the major difference between Roadrunner, and CenturyTel. He being on the faster of the two, and me being stuck in the boonies with nothing but a choice between WildBlue, who we fired, even if they don't know it,and CenturyTel….. So, it seems I'm posting on the old host, and getting comments on the new.
Now, the biggest problem I'm having…..I CAN'T SEE THE BLOOMIN' COMMENTS! sigh….
I'm told it's a 24 to 48 hours switchover…48 hours being the worst case scenario. Welp, looks like I'm getting the WORST. Ain't life grand? So, what I'm gonna do…. copy and paste into an email and Mr E is going to post everything I've got from this morning. I'm not sure how that's going to work, but hey, I'll give it a shot!
High school trainer charged with sex assault
A female athletic trainer and substitute teacher at Hinkley High School in Aurora has been fired and charged with sexual assault on a former student.

According to Aurora Police, Yvette Starzyk, 26, turned herself in to police this afternoon and was charged with two felonies, sexual assault on a child with a pattern of abuse and sexual assault on a child by a person in a position of trust.

She is being held in the Aurora Detention Center on $20,000 bond.
Where do they keep finding these "teachers"? Is there an 800 number the schools call? "Send us a sexual predator to teach our students"?
Death Toll Rises in Iraq in Clashes Between Government and Shi'ite Forces
Iraqi authorities say the death toll from five days of intense fighting between Iraqi forces and Shi'ite militias has surged to more than 200.

Many of the casualties have occurred in Baghdad's Sadr City, a stronghold of militias loyal to Shi'ite cleric Moqtada al-Sadr. A spokesman for the Iraqi Health Ministry says at least 75 people have been killed and nearly 500 wounded in clashes and U.S.-led airstrikes.
Does mean they'll end up killing each other, and our troops won't have anything to do but pick up the pieces and bury them?
Abbas urges Arab, int'l forces to protect Palestinians from IDF
Palestinian Authority President Mahmoud Abbas on Saturday called on Arab and international forces in the Palestinian territories to protect his people against Israeli attacks.

Abbas has called in the past for international peacekeepers in the Gaza Strip, but his call Saturday at the Arab Summit in Damascus marked the first time he has urging Arab countries to send forces.
Uh huh. And who is going to protect the IDF, and the Israeli people from the Arabs, and their merry band of "international peacekeepers"?
Tigers beat Michigan State 92-74
The team that can't shoot free throws, the team that can't solve a zone, the team that came from ramshackle Conference USA and the team that couldn't possibly live up to its No. 1 seed was right there Friday night in the middle of Reliant Stadium, waiting to be exposed.

Boy, were they.

With a focus and purpose it seemed to be reserving precisely for this moment, the University of Memphis turned its South Regional semifinal with No. 5 seed Michigan State into a breathtaking exhibition, a 92-74 dissection that sends the Tigers into their third consecutive Elite Eight against No. 2 seed Texas at 1:20 p.m. Sunday.
I'll be the first to admit….I don't like basketball! But congrats to the Tigers! They have worked really hard, and taken up all the local news time too!

N.D. University Investigates Raunchy Skit Where White Student Played Obama in Blackface
People who attended it said a pageant contestant from Saddle and Sirloin dressed as a woman from the Internet video "I Got a Crush on Obama" and performed a strip tease for another student, who was wearing dark makeup and an afro wig.

In the background, two male students dressed as cowboys simulated anal sex while holding an Obama sign that one student ripped at the conclusion of the 30-second performance, the Forum reported.
I don't even have to state this was a tasteless display. What annoys me, isn't the fact that these students obviously have no idea of art. No, what annoys me is that the 'powers that be' are getting their knickers in a twist over a wig and black face. Big deal! If the so called actor is white, and he's portraying a semi black person, I'd say stage props were needed.
"We're still going to be proactive in student government, as far as diversity education and training," he said. "If there are pockets out there that we don't know about, we want to make sure this doesn't happen again."
What a crock of cow flop! People don't need diversity TRAINING. We're already diverse! If I'm going to paying for a college education, you damn sure better leave that PC crap to seminars, and open a flippin' history book! All this diversity BS has done more damage FOR diversity, than if society had just been left alone to find their own way to a melting pot!
Illegal law practice ordered to close
A Rutherford County resident the state Attorney General accuses of ripping off immigrants by posing as an attorney has been ordered to close his unlawful business and pay restitution to consumers.

The state accuses Christopher Mountry, who is also known as Ott Mountry, of telling Laotian immigrants in La Vergne that he could help them with immigration problems, divorce, disability issues and other legal problems.
Illegally "helping" illegals! I'd say he should do more than just pay restitution. He should see the world from behind bars for a while.
Overhaul of U.S. financial regulatory system proposed
Under the administration's plan, which will be released in detail Monday, the Federal Reserve would get expanded power to promote stability in financial markets.

The Securities and Exchange Commission and a handful of other federal agencies — all formed in the Great Depression or earlier — would be restructured and have their responsibilities redefined.
I am become more and more convinced that Bush has lost his mind. I'll just be polite and say the stress of the job has gotten to him. (A return to the gold standard would do much to regain my confidence in dollar, btw.)
Iran felicitates Pakistan on new government inauguration
Foreign Ministry spokesman Mohammad Ali Hosseini on Saturday felicitated Pakistani people on inauguration of new government. He extended the felicitation to the Pakistani people and government on election of the country's Prime Minister Yousaf Raza Gilani
Felicitates, eh? Is that a fancy way of saying Iran is going to continue to, or increase, they supply of weapons to the Pallies so they can increase the number of Israeli deaths? Just wondering.
Clinton Resists Calls To Drop Out
Sen. Hillary Rodham Clinton pushed back hard yesterday against calls for her to withdraw from the presidential race, with aides saying she remains more determined than ever to remain in the contest until the end of the primary season.

Allies of Sen. Barack Obama (Ill.) have sought to increase pressure on Clinton (N.Y.) to drop out of the race in recent days, arguing that, because of his lead in pledged delegates, her only path to the Democratic nomination lies in a divisive campaign that drags to the party's convention Aug. 25-28 in Denver. Sen. Patrick J. Leahy (D-Vt.) yesterday offered what may have been the starkest challenge to Clinton from a prominent Obama supporter, saying in an interview with Vermont Public Radio that she should avert a potentially bloody and ultimately futile battle by stepping aside.
Oddly enough, I'm gaining a bit of respect for the Shrilldebeast. I think it's rather admirable that she is resisting the media and the farther left wing hacks. I hope she does stay in it for the long haul. No, not because of "Operation Chaos", or because I've lost my mind and become a Clinton supporter, but because this is the way the political process SHOULD work.
The media CHOSE John McFeingold to be the Republican nominee. They did all in their power to make sure a REAL conservative would not win in the end. Now, they are doing the same on the Dhimmi side. It just ain't right! The media, and their talking heads, should not be controlling our political process, yet, this year, they have pushed THEIR agenda so hard, touting what they believe will get them what they want in the long run. One day, they push the war in Iraq, the next, it's the borders, right now, it's the economy, which they claim is so bad, only he who must not be middle named can save us. What hog wash!
For one thing, contrary to what they are shouting from the tree tops, we are in a slow down, NOT a recession. Unfortunately, a large majority of Americans buy into their fear, and their vote will reflect it.
So, on that note, I really hope the woman continues her battle. Her opponent has NO business being in this race to begin with! Besides, it makes for interesting idjit box viewing!
2 Corinthians 5:21
21 For he hath made him to be sin for us, who knew no sin; that we might be made the righteousness of God in him.
Man Caught Having Sex with a Picnic Table
A man in central Ohio is accused of having sex with his picnic table.

The investigation began when a tipster gave police three DVDs showing Arthur Price having sexual intercourse with a metal round table on his deck.

The incidents occurred between January and March 2008.

Police say the DVDs show Price involved in a sex act in his bedroom. He walks out to his deck, tilts the table on its side and has sex with it.

Police say Price lives near an elementary school.

Price admitted that he had sex with the picnic table when police questioned him.

He confirmed to police the incidents caught on the DVDs and said he had also had sex with the table inside the home.

Price faces four counts of public indecency. He is free on a $20,000 bond.
I don't even want to think what would induce someone to do something like this. I don't want the mental image either! Blech!
One of the many things I had to do this afternoon was take Tazz to the vet. Needless to say, she was not a happy camper.
She was trying to crawl into Jr's sleeve. No doubt, now that Tazz is 6 years old, she doesn't think she need vet attention. That cat copped major attitude. Although, to be perfectly honest, I can't blame her. If I had someone trying to poke something (thermometer) up my hinder, I'd be extremely displeased too!
I walked away from my computer today because much work was being done, not only here, but over at E's place, in the hopes that my humble site (and his) would be a bit faster. I'm not sure if the work is finished yet or not. Shows ya how much I know, right?
Well, whatever…..sending out a HUGE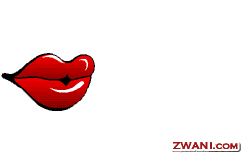 to Mr Egg!