An Ol' Broad's Ramblings
Archive for 8 May 2008
I just watched O'Reilly's interview with McFeingold.
We are so seriously screwed!
Code Pink Protesters Try Witchcraft at Anti-Marine Rallies
Code Pink is now resorting to witchcraft to beef up the number of its supporters protesting Berkeley's controversial Marine Corps Recruiting Center.
The women's anti-war group has told ralliers to come equipped with spells and pointy hats Friday for "Witches, clowns and sirens day," the last of the group's weeklong homage to Mother's Day.
"Women are coming to cast spells and do rituals and to impart wisdom to figure out how we're going to end war," Zanne Sam Joi of Bay Area Code Pink told FOXNews.com.
The group's week of themed protests, which included days to galvanize grannies and bring-your-daughter-to-protest, appears to have done little to boost its flagging numbers.
A FOX News camera, which has a 24/7 live shot of the recruiting center's front door, recorded little action, and the gatherings have, until this point, been ill attended.
'Scuse me…….


I was cleaning out some stuff, ended up looking through some things on the old blog, and found this posting. Now, what's odd about it….well, it was posted on February of this year. I haven't posted on that site since…. dang….last June maybe? So, how did it get posted? I have NO idea! But anyways….
Which American president are you?
created with QuizFarm.com
You scored as Theodore RooseveltCongratulations! You are Theodoe Roosevelt, our 26th. and youngest president. You are an animal lover and a good role model. You may have poor eyesight, requiring you to wear glasses. You also have a good sense of humor and a hearty laugh. And always make sure to "Speak soft and carry a big stick."
| | | |
| --- | --- | --- |
| Theodore Roosevelt | | 75% |
| John F. Kennedy | | 67% |
| George Washington | | 50% |
| George W. Bush | | 42% |
| Abraham Lincoln | | 33% |
| Thomas Jefferson | | 17% |
I got an email in reference to this post, which sadly, I didn't see until today. Yes, sometimes I forget I have about a gazillion emails addresses and fail to check them all. Mr Graham was kind enough to send me the text of the news piece, and I missed. Sorry 'bout that!
I'm posting here, and now, cuz well, it's my blog, and I can! 
Obama's Former Pastor Calls TCU A Godless College
Reporting
Jay Gormley
FORT WORTH (CBS 11 News) ? Senator Barack Obama's former pastor, Reverend Jeremiah Wright, spent a good part of his weekend in Dallas. His visit included two sermons Sunday morning at Friendship-West Baptist Church.
In the middle of Rev. Jeremiah Wright's sermon on domestic violence, he appeared to take a pot shot at Texas Christian University. He slipped it in while preaching about the evils of rape.
Here's the statement in its entirety: "Rape takes place not just on dates, not just in Gibeah in the text (Bible), and not just in college… Texas Christian University – godless Christian college. Rape also takes place in marriage."
While TCU declined to comment, some students on campus were outraged.
"To call people godless is so ignorant," said TCU sophomore Peter Todd. "How can you call people godless if you don't know them? Blanketing TCU as a godless Christian university is absolutely ridiculous."
"If he wants to take a pot shot at us, we're not going to stoop to his level," said TCU sophomore Max Rabkin. "We pride ourselves on being an ethical school and a school of morals, and so we'll take the higher ground."
The jab at TCU may have been in response to the university's decision to move an event by Brite Divintiy School off campus.
"He's upset that Brite Divinity School and TCU didn't support everything that he said," said TCU sophomore Tory McGee. "It's a decision that TCU made and it doesn't represent the students here."
Rev. Wright was to be honored in late March by the school. Once the event was moved off campus, Rev. Wright eventually cancelled his visit to North Texas.
Well, there you have it, B's classless "former pastor".
…..?? Well, maybe, maybe not… but I'm posting it for a special person. And you know who you are! Heh
And not a fabrication either, so ya can't tell me I'm an attack machine, making stuff up. So….: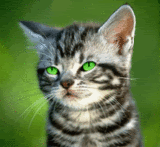 Ooooo……Mr Bushwack gave me new toys to play with!
Obama Embraces New Caustic Pastor
Can you imagine the president of the United States attending a church where the pastor says everyone has a bit of "thug" in him and praises a rapper with a criminal record as a prophet?

How about a pastor who calls the biblical patriarch Abraham a "pimp" and says Noah and Moses were thugs, Jesus has a "soft spot for thugs," and everyone has some "thug proclivities."
Uh, no, actually, I can't. While I'm sure there are pastors out there that say we should forgive this types of people, I can't think of a one that would actually praise them. One statement is true though, we do have some "thug" tendencies now and then, but whether or not we give in to them, is a choice that must be made from within.
If Barack Obama is elected president, that is exactly what will happen. Now that the Rev. Jeremiah A. Wright Jr. is retiring from Trinity United Church of Christ, Obama has said he will continue to attend the church.

Explaining his decision, Sen. Obama said that the "new pastor, the young pastor, Reverend Otis Moss, is a wonderful young pastor." He said he also still values the Trinity community.
I don't care you are, I have a problem. It doesn't matter to me if you are black, white, pink, purple, or orange with lime green polka dots, I have a SERIOUS issue with someone who embraces separatist "value system".
While Moss has not expressed hatred of America and of whites, as Wright did, in a sermon on YouTube, Moss derides middle-class America for not accepting the "prophetic brilliance" of thugs.

Referring to these thugs, Moss says sardonically, "There are times when our prejudice keeps us from hearing ghetto prophets, who preach a brand of thug theology which keeps us from hearing the truth from their lips because of their course language and ragged subject-verb agreement."
Matthew 7:15 – Beware of false prophets, which come to you in sheep's clothing, but inwardly they are ravening wolves.
A president is commander in chief and chief executive officer of the government. But he is also a moral leader. When President Clinton was caught having sex with Monica Lewinsky, parents all over the country were embarrassed and disgusted that they had to explain to their pre-teens the meaning of the sexual terms their kids read in newspaper articles describing Clinton's activities with the 22–year-old White House intern.
Uh yeah. Trying to explain to a six year something she heard on the news was a tad….ummm….uncomfortable.
What kind of moral leadership can be exercised by a man who sends his kids to listen to sermons denouncing America and whites and now calling Moses a thug and praising a convicted rapper as a prophet? What kind of example is set by a man who does not denounce the destructive message sent by this church to blacks and whites alike?
A man is known by the company he keeps. BH keeps some, shall we say, "colorful" company? No, let's be honest! He's hanging with those who have created more divisions in this country, who actually PROMOTE violence and hatred. And he sends his small children to this so called church? Isn't indoctrination of small children frowned upon by the left? Well, at least anything that has to do with any religion?
Tragically for segments of black society, in belonging to Trinity and contributing $26,270 to it last year, Obama is helping to spread the crippling message among blacks that they are victims.
Wouldn't it be wiser to contribute money to organizations that actually HELPED the community, and promotes unity?
Apologists for Obama will say where he attends church and what he exposes his children to have nothing to do with being president. They are mistaken. It has everything to do with being president.
Wrong! It has a great deal to do with being president! May the Good Lord save us from ever finding out what a presidency would be like under Bacack Hussein Obama.
1541 – Hernando de Soto reaches the Mississippi River and names it Río de Espíritu Santo.
1846 – Mexican-American War: The Battle of Palo Alto – Zachary Taylor defeats a Mexican force north of the Rio Grande in the first major battle of the war.
1861 – American Civil War: Richmond, Virginia, is named the capital of the Confederate States of America.
1877 – At Gilmore's Gardens in New York City, the first Westminster Kennel Club Dog Show opens (ends May 11).
1886 – Pharmacist John Styth Pemberton invents a carbonated beverage that would later be named "Coca-Cola".
1902 – In Martinique, Mount Pelée erupts, destroying the town of Saint-Pierre and killing over 30,000 people. Only a handful of residents survive the blast.
1919 – Edward George Honey first proposed the idea of a moment of silence to commemorate The Armistice of World War I, which later resulted in the creation of Remembrance Day.
1945 – Combat in Europe ends in World War II: VE Day. German forces agree to an unconditional surrender.
1972 – Vietnam War – U.S. President Richard M. Nixon announces his order to place mines in major North Vietnamese ports in order to stem the flow of weapons and other goods to that nation.
1973 – A 71-day standoff, between federal authorities and the American Indian Movement members occupying the Pine Ridge Reservation at Wounded Knee, South Dakota, ends with the surrender of the militants.
1984 – The Soviet Union announces that it will boycott the 1984 Summer Olympics in Los Angeles, California.
One of the more ridiculous ideas ANYONE ever came up with, and there have been some doozies!  Never, EVER, use a staple food product to put in your gas tank, or anywhere else, for that matter!  I don't care how thrilled corn growers are to be making more money.  Common sense, and yes, I know there is a serious lack of in recent years, would tell you the more corn, or whatever you grow, that is used in making some supposed environmentally friendly fuel,  the LESS FOOD FOR THE WHOLE WORLD, not just the third world countries, THE WHOLE WORLD.
Snap out of it!  Come back to earth!  This "feel good" nonsense has got to stop!  There are long term ramifications in so much of the "earth first" BS.  The earth is just fine….leave it alone!
Well, it looks like it's the end of the road for Hillary. Time for her to pack up her pantsuits and go back to … wherever it is she's pretending to be living these days. Now we just have to get rid of the other two. Perhaps if I endorse Obama …
This week, Bill Clinton lost his second presidential election for a protege.
Ronald Reagan was so popular, he not only won a 49-state landslide re-election for himself, but he also won a symbolic third term for his boob of a vice president, George Herbert Walker Bush (who immediately blew it by breaking his own "no new taxes" pledge).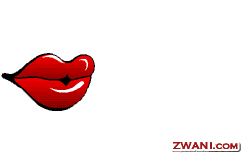 It's been quite a morning, but thankfully, Mr Bushwack, rode in on his white horse, and saved the day.  Ok, so it was a cell phone, but still…..
I won't get into details, we already know I can be quite the ditz.  This new fangled confuser called a computer can, on occasion, get the better of me. 

But things are all better now!  I hope!
Feds Recommend Chantix to Quit Smoking Despite Suicide
The federal government's new advice to doctors for helping smokers quit recommends the drug Chantix, which has recently been linked with depression and suicidal behavior.

The new guidelines mention the psychiatric risks but also say the popular Pfizer Inc. drug is the most effective at helping people get off cigarettes. The guidelines mention other options, too, and highly recommend combining counseling and medication. But doctors are encouraged to talk to all smokers who want to quit about trying medication.
I've heard some success stories about Chantix. I'm not one of them. It wasn't suicide I had the problem with…it might have ended up as murder. No one in particular, although Jr was a ready target. I'm not normally an angry person. As a matter of fact, it takes an awful lot to get me going. Once I figured out it was the drug, and stopped taking it, within 2 days, I was back to my old easy going self. If you're going to take it, be VERY careful!
State of Tennessee will shed 2,000 jobs
State workers welcomed news from Gov. Phil Bredesen on Wednesday that his administration hopes to use voluntary buyouts rather than layoffs to trim the payroll by about 2,000 employees.

Outside a downtown state office building, Department of Revenue employee Meriel Bailey said the state's budget woes and the possibility of layoffs had been on the minds of co-workers. She expected that some workers would take buyouts.

"I'm just hoping we don't get laid off, and that the budget gets better," said Bailey, 43.

The governor said the state will try to shed 2,011 jobs, totaling about 5% of the executive branch of government, without laying off workers as part of his administration's plans for budget cutting.
I hate hearing that someone is going to lose their job. I'm don't hate so much the idea of taxpayer's money being saved. I wonder if Bredesen hadn't insisted on those over inflated salaries for his pals, if maybe some of these jobs could be saved? I don't suppose THEIR jobs are at risk, just the little folks, who actually do the work for the state.
3 years after law, Texas will target uninsured drivers
The program, funded with an annual $1 fee paid by all Texas drivers when renewing their vehicle registration, aims to create a database for police officers, state troopers and vehicle inspection stations to instantly verify whether a motorist has the minimum coverage required under state law. The database would be set up with information provided by insurers.

An estimated one in five Texans drives without insurance, costing insured motorists an extra $1 billion a year for protection against uninsured drivers. State officials say they are aiming to launch a pilot program in June.
Any bets on what the primary language is of a good chunk of those 1 out of the 5?
Seminole welcomes jobs as meat plant opens
The plant is the first U.S. manufacturing operation for Sigma, which is Mexico's largest refrigerated food producer. The company markets its cold cuts, cheese, yogurt and other prepared food items in Mexico, Central America, the Caribbean and the U.S.
What? No U.S. companies pack meat anymore?
"Heather Fargo's campaign has stooped to a new low with an outrageous, over-the-top mailer and Web site spreading false allegations about Kevin Johnson – and doing it 'no fingerprints,' through her top supporters," said Christy Setzer, a Johnson spokesperson.

"The Plumbers and Pipefitters Local 447 contributed the maximum amount to Fargo's campaign in 2004 and again this year. Why hasn't Heather Fargo repudiated their disgusting attack?"
Any guesses what letter is behind Fargo's name? A "D", or an "R". Here's a hint…..the word UNION stands out pretty good.
An 18-year-old Jackson man wanted on one count of second-degree murder has been added to the Tennessee Bureau of Investigation's Top Ten Most Wanted fugitives list.

The Jackson Police Department is looking for Gregory D. Douglas in the shooting of James L. Staten Jr., according to a press release. Staten was shot shortly before 8 a.m. Monday at 209 Hardee St. in Jackson.

Douglas was added to the Top Ten Most Wanted list Wednesday. He is described as a black man with brown eyes and black hair, worn in a short to medium style afro. He's about 5 feet 8 inches to 5 feet 10 inches tall and weighs 150 pounds.

He was last seen driving a brown, mid-to-late '80s "box" style Chevrolet that may have out-of-state tags.

Douglas should be approached with caution because he is considered armed and dangerous, according to the TBI.
See picture here. This POS could be in any number of states close by, by now. MS, AK, AL, or MO. Keep an eyeball peeled!
'Syrian-Israeli meeting fell through'
A Turkish initiative to hold a meeting between Israeli and Syrian officials fell through after Damascus leaked to the press that Israel had agreed to relinquish all of the Golan Heights in exchange for peace, the London-based Arabic daily Al-Hayat reported Thursday. According to another report, the chances that such a meeting will be held in the near future are slim due to the US administration's stance on Damascus.
Good grief! Who's running the show over there anyway? The LAST thing Israel should be doing is caving in, and giving away land!
Putin Confirmation as Russian Premier Sparks Verbal Fireworks
Vladimir Putin's confirmation as head of government was never in doubt, with 392 deputies voting in favor and 56 opposed. Mr. Putin's support came from two minority factions and the ruling United Russia Party, which he heads. Communists led the opposition.

Before the vote, Mr. Putin laid out his plans to turn Russia into a global economic leader and to improve the country's standard of living.
Why are they even bothering with a president? Putin is going to be running the show for a long time anyway. A figurehead prez is just one more bill they need to pay. Pfft!
He was the affable "Tennessee Plowboy" who brought elegance, sophistication and millions of fans to country music. Eddy Arnold, a member of the Country Music Hall of Fame, died around 4:40 a.m. today at NHC Place in Cool Springs at the age of 89.

Mr. Arnold's contributions to the history of American popular music are manifold, and integral. He sold more than 85 million records, with 37 singles charting on the pop charts and many more impacting the country charts. He ranks as Billboard magazine's single most popular country artist of all time. He was a star of stage and screen, and he was also a public face of Nashville music for decades.

Hits such as "Make The World Go Away," "I Want To Go With You," "Turn The World Around," "I Really Don't Want To Know" and "You Don't Know Me" charmed a nation and moved country toward the popular mainstream.

"Eddy Arnold has become virtually an institution in American life, with an identity that is only peripherally related to country music," wrote Bill Malone in his definitive history, Country Music, USA. Malone went on to describe the "almost unparalleled impact that the Tennessee Plowboy has had on the country field."

Though his music was seldom embraced by traditionalists, Mr. Arnold was one of the titans of Nashville music. His voice was an unpressured, engaging croon that sometimes recalled a clarinet played in the lower register, and though he favored strings and uptown instrumentation, he delivered his songs with few affectations.

Mr. Arnold utilized genre-blurring arrangements, but he was at base a storyteller of the highest order.

"In many ways the stories of Eddy Arnold and country music run parallel, both starting out poor and a bit backward but, in the end, reaching from Tennessee to the ends of the earth," wrote Don Cusic, in Eddy Arnold: I'll Hold You In My Heart, one of two biographies written about the legend.

Mr. Arnold was a multi-millionaire who cherished eating with pals at a simple meat-and-three along 8th Avenue South. He was a real estate magnate who loved green spaces and fresh air. He was a proud country boy who struggled to extend southern music's reach and scope into America's urban centers. He was a star, and a force, and a charmer.

"Eddy Arnold gave dignity and respect to country music at a time when it was referred to as 'hillbilly music,'" said Cusic, a friend of Arnold's, this week. "The story of country music is, in many ways, the story of a fight for respect. Eddy Arnold gave it respect; he made you proud to be a country fan."
You might not be old enough to remember him, but I am. R.I.P. Prayers with his family.
Colossians 4:5-6
5 Walk in wisdom toward them that are without, redeeming the time. Let your speech be always with grace, seasoned with salt, that ye may know how ye ought to answer every man.