An Ol' Broad's Ramblings
Archive for 24 May 2008
Texas Fred has found a post written by a GOP suck up!
This post presents some excerpts from a post made on a blog called The Pink Flamingo, There is Nothing Wrong With Being A Conservative or a Republican, the title of the original post is very deceptive, it's nothing more than a name calling tirade that bashes Conservatives and blames them for everything that ever went wrong in America and the GOP, much similar to a rant that was delivered by Jeremiah Wright recently…
Go read all of Fred's post, then go read the post he references. If you are a conservative, you'll understand his, and my, anger. If you are a Republican, and tout the party line, then, I'm just real damn sorry for you.
For the record:
1- I am NOT anti Immigration, or anti Hispanic. I AM anti ILLEGAL ALIENS!
2- No one tells me how to vote. I search out information, I read, I watch, I listen. THEN, I make up my own mind.
3- The Republican Party has left me. They are no longer the party of Reagan, but more the party of Rodney King. ("Can't we all just get along?")
I don't honestly give a flying flip what that woman said about conservatives. It's obvious she isn't one, and has no clue who we are, or what we believe.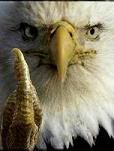 Your car can't run on Congress' hot air
by Mark Steyn
I was watching the Big Oil execs testifying before Congress. That was my first mistake. If memory serves, there was lesbian mud wrestling over on Channel 137, and on the whole that's less rigged. Rep. Debbie Wasserman Schultz knew the routine: "I can't say that there is evidence that you are manipulating the price, but I believe that you probably are. So prove to me that you are not."
Had I been in the hapless oil man's expensive shoes, I'd have answered, "Hey, you first. I can't say that there is evidence that you're sleeping with barnyard animals, but I believe that you probably are. So prove to me that you are not. Whatever happened to the presumption of innocence and prima facie evidence, lady? Do I have to file a U.N. complaint in Geneva that the House of Representatives is in breach of the Universal Declaration of Human Rights?"
But that's why I don't get asked to testify before Congress. So instead the Big Oil guy oozed as oleaginous as his product before the grand panjandrums of the House Subcommittee on Televised Posturing, and then they went off and passed 324-82 the so-called NOPEC bill. The NOPEC bill is, in effect, a suit against OPEC, which, if I recall correctly, stands for the Oil Price-Exploiting Club. "No War For Oil!," as the bumper stickers say. But a massive suit for oil – now that's the American way.
Clinton cites Kennedy assassination in primaries – Texas Fred's
Rep. Paul Kanjorski Admits that Dems. LIED to the Public on War in Iraq to Win Control of Congress – News We're Not Getting From MSM
Drill For Oil Now! – Terry Frank
A Question For All You Environmentalists…. – silent E speaks
When a mother's love is colored by feminism or (how not to love your child) – Redstate
Splodeydope wannabe 'splodes himself. Twice. Screws up both times – Barking Moonbat Early Warning System
John Hawkins : "Why I Will No Longer Support John McCain For President" – The Jawa Report
Understanding the Farm Bill – DeMarCaTionVille
S*'s Story (*Name withheld to protect her privacy) – Let My People Know
Like Clinton, Schumer Has a Math Problem – Big Dogs Weblog
The Madness of Civilized Nations – Sultan Knish
Map out your dead – From Where I sit
Zombie Wave Hits Ohio – Daily Dollop (and while you're there, check out the adventures in Egypt, here and here)
Naked Media Bias: LA Times and CA marriage poll – Stop the ACLU
Vulnerable Terrorists – The Political Jungle: Moonbats Beware
Free Speech Window Gets Smaller And Smaller With Hussein in The Campaign – Chicago Ray
What? What'd I Do? - The Happy Circumstance
Whining, Latino Style! – Freedom Folks
Colonel Robert Neville 'celebrates the diversity' of his 200th 'Right Wing Bastard' post! – Colonel Robert Neville Always Dresses For Dinner
The Curt Jester: Only Moloch is more pro-abortion than Obama – The Truth About Margaret Sanger
Right Photoshop: Infidel Ice Cream – Ft. Hard Knox
The Idiot Tax - Taxing Tennessee
Givin' Em The Business – silent E speaks
Friday Linkzookery – 23 May 2008 – Murdoc Online
Climate change worries – Babalu'
House passes bill to sue OPEC - Crush Liberalism
Liberterian Will Shut Down Flight 93 Mecca Memorial – Faultline USA
TN State Education Board Fails Research Test … – Blue Collar Muse
Obama to Sunrise, FL: "How's it going, Sunshine?…It's good to be in Sunshine!" – Michelle Malkin
al-Qaeda children killed in air strike – Southern Sass on Crime
Great way to start the weekend! – Gun Pundit
"This Liberal" Maxine Waters, Threatens Nationalizing the Oil Companies - Maggie's Notebook
Weekend Carblogging – Rustmeister's Alehouse
The Clock Struck Twelve and All Hell Broke Loose! – Dragon Lady's Den
Ethnic War in Brussels: Moroccans Attack "Whites" – The Brussels Journal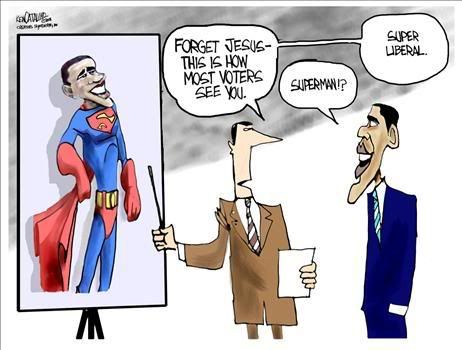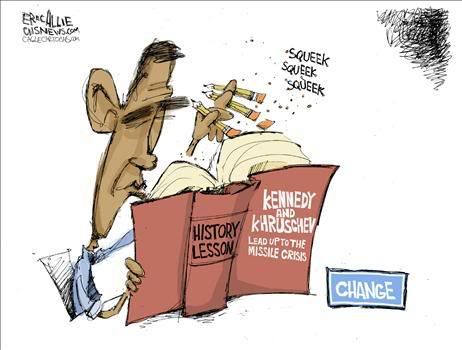 Tennessee says illegal immigrants can marry
For the first time in a decade, immigration status won't stop couples from obtaining marriage licenses in Davidson County and marrying anywhere in Tennessee. Counties across the state could follow suit depending on the outcome of the Nashville case that sparked the policy change.
Davidson County Clerk John Arriola switched direction Thursday after a state attorney general's opinion sided with a couple who sued him for refusing to issue a marriage license based on the prospective groom's lack of documents. Since at least 1998, county clerks in Tennessee asked for a Social Security card, or, failing in that, a valid passport and visa.
Well excuse for asking the obvious, but why don't they just call ICE when they come across someone who can't produce proof they are a US citizen?
N.Y. Planning Special Ambulance To Recover Organs
In the hope of saving the lives of more people waiting for transplants, New York City is working on a plan to deploy a special ambulance to collect the bodies of people who have died suddenly from heart attacks, accidents and other emergencies and try to preserve their organs.
I sure hope they don't bring this idea to Tennessee!
Police send Seals $2,200 bill for gas stunt
A Democratic congressional candidate who staged a campaign stunt to highlight the high cost of fuel found out Friday that the tab for police traffic control is more than twice as much.
The Lincolnshire Police Department sent a $2,200 bill to 10th Congressional District candidate Dan Seals, who on Thursday offered motorists the chance to purchase gas for $1.85 a gallon—the price of fuel when Republican U.S. Rep. Mark Kirk won his first election to Congress in 2000.
Perhaps he should have informed the police he was going to do this BEFORE he did it?
Jewish allies of the Rev. John Hagee rushed to his defense yesterday to say the Texas evangelist is not anti-Semitic despite Sen. John McCain campaign's repudiation Thursday of the evangelist's endorsement.
"John Hagee is one of the Jewish people's best friends," Los Angeles talk show host Dennis Prager said on the air yesterday morning. "Identifying John Hagee with anti-Semitism would be like identifying Raoul Wallenberg, the great Swede who saved thousands of Jews in the Holocaust, with anti-Semitism."
Hagee is probably more pro-Israel than many Florida Jews. (Yeah, go ahead, tell me I'm being offensive.) McFeingold may have lost a good chunk of REAL evangelicals when he denounced both Hagee and Paisley.
Syria Rejects Israel's Call to Cut Ties With Iran, Arab Militant Groups
Syria rejected Israel's demand that Damascus cut its ties with Iran and Arab militant groups as a condition for a peace agreement, a state newspaper said Saturday.
The announcement comes even as Syrian ally Hamas, a sworn foe of the Jewish state, cast doubt on the Israeli government's ability to even deliver on a peace agreement due to the weakness of its prime minister.
Syria is Iran's biggest fan, who is a HUGE fan of terrorists. So, why would they cut ties with their best buds? They all have one thing in common….the destruction of Israel. So, there's a big DUH for ya!
"It's a little bit of a balancing act and I think, you know, in the case of Sri Lanka, obviously a place where there have been human-rights problems, there have been religious freedom issues. But then you look at a country like Pakistan where there have been some of the same issues and you wonder how one gets left off [the Council] and the other one gets put on," Nettleton points out.
According to Nettleton, this Council will be closely watched by the media to determine whether they can turn their talk into action.
Which media? The one who believes the Useless Numnuts are the answer to the world's problems? Or the one that actually reports on their obvious uselessness and major bias, but doesn't get heard?
Energy fears looming, new survivalists prepare
Convinced the planet's oil supply is dwindling and the world's economies are heading for a crash, some people around the country are moving onto homesteads, learning to live off their land, conserving fuel and, in some cases, stocking up on guns they expect to use to defend themselves and their supplies from desperate crowds of people who didn't prepare.
Y'know, it's not a bad idea to learn how to become self reliant, and to defend yourself against those who believe the gubmint is the answer!
As President Bush commemorated Israel's 60th anniversary by attacking Barack Obama from overseas, here at home he found an all-too-frequent ally: John McCain.
Uh….no, actually he said a Senator during WWII had said "if he had only talked to Hilter"…. Get the facts straight you egotistical putz!
When Bush accused "some" — including Obama, Bush aides explained — of "the false comfort of appeasement," McCain echoed this slander.
Slander? What slander? Is he saying Hussein never said he'd chat with Ahmabooboo with NO preconditions? Sorry Scary, but that's exactly what he said. Again….facts!
Slander is an untruthful oral (spoken) statement about a person that harms the person's reputation or standing in the community.
John, ya might want to use a dictionary the next time you put pen to paper!
"What does he want to talk about with [Mahmoud] Ahmadinejad?" McCain asked, fumbling to link Obama to the Iranian president's hateful words. Soon, a GOP talking point was born.
Wow! I didn't know the non leadership of the GOP read my blog, and many others, who have been saying the same dadburn thing. And I tell ya, I'm no big McFeingold fan, but this is one thing he didn't fumbled on.
Lost in the rhetoric was the question America deserves to have answered: Why should we engage with Iran?
In short, not talking to Iran has failed. Miserably.
Oh, I dunno about that. Works pretty well for me. Of course, if the UN wasn't full of a bunch of APPEASERS, perhaps Iran wouldn't be at the point they are now? Just a thought.
Bush engages in self-deception arguing that not engaging Iran has worked. In fact, Iran has grown stronger: continuing to master the nuclear fuel cycle; arming militias in Iraq and Lebanon; bolstering extremist anti-Israeli proxies. It has embraced Iraqi Prime Minister Nouri al-Maliki and spends lavishly to rebuild Afghanistan, gaining influence across the region.
Which tells me a couple of things: One, we should go ahead and bomb both of those useless countries back to the 12th century, where they want to be anyway; and two, al Maliki is sucking up to 'Booboo, and stabbing US in the back.
Instead of backing Bush's toxic rhetoric, McCain should have called George H.W. Bush's secretary of state, James Baker. After years of stonewalling, the administration grudgingly tested the Baker-Hamilton report's recommendation and opened talks with Iran — albeit low-level dialogue restricted to the subject of Iraq. Is James Baker an appeaser, too?
Toxic? No, Bush is a lot of things, but 'toxic' isn't one of them. Well, unless you are leftist Dhimmi. The Iranians have flat out stated they want to destroy Israel, and us. So, Scary parroting Hussein's "let's have tea" nonsense tells me we made a wiser choice in '04. Oh, and what have those low-level chats accomplished so far? Iran still wants to destroy Israel, and us, and all Western civilization. Yep, that's working real well.
While the president attacks political opponents from the Knesset, responsible members of his own administration meet face to face with Iranians. Yes, Ahmadinejad's words often are abhorrent, and often Iran has played a poisonous role in Middle East politics. But when our ambassador to Iraq meets with his Iranian counterpart, he isn't courting "the false comfort of appeasement" — he is facing the reality that Iran exerts influence in Iraq. That's why Defense Secretary Bob Gates and Adm. Mike Mullen, chairman of the Joint Chiefs of Staff, have called for engaging Iran. Appeasers all? Nonsense.
"Often abhorrent"? How about downright dangerous! Perhaps those chats with the Iranians are emphasizing the idea they had better knock it off! You know, stop supplying the terrorists with weapons, stop trying to become a nuclear power with the intent of starting a MAJOR confrontation. Maybe they are setting those same 'pre-conditions' that Hussein doesn't think he needs to have a conversation?
Opponents of dialogue often quip that talking isn't a strategy. Walking away isn't a strategy, either. McCain says that "there's only one thing worse than the United States exercising the military option, that is, a nuclear-armed Iran." But for all his professed reluctance, when McCain disavows diplomacy, he is stacking the deck in favor of war.
No, actually, I don't think he is "stacking the deck". Iran has been doing that since 1979, when Jimmah, the biggest appeaser of all, was in the White House. You notice that they were released when Reagan was sworn in, because they KNEW they'd get their collective asses kicked if they didn't. Reagan wasn't an appeaser.
Dialogue helps us isolate Ahmadinejad rather than empowering him to isolate us. More important, even if we fail to reach an agreement, engaging Iran will spark three conversations likely to strengthen our position.
Where does he come up with this stuff? Dialogue with 'Booboo will give him legitimacy, to the point where he can say "See? Even the Americans fear us and want to talk!" That, in my opinion, is more than just a little dangerous.
The first is between our leaders and Iran's. From nonproliferation to counterterrorism, frankly, Iran won't care for much of what we have to say — but at the right moment, it is not unreasonable to think Tehran would cut a deal in exchange for economic incentives, energy assistance, diplomatic normalization or a noninvasion guarantee.
Why is it that the left assumes that these are reasonable people, who are guided by logic? Nothing could be farther from the truth. They are ruled by a book that provokes hatred and violence, and the destruction of anything, and anyone, who does not subscribe to that same book. Get a grip!
Some have asserted that meeting with Iran's leaders would legitimize Ahmadinejad, who is neither Iran's supreme leader nor someone whom Obama specifically promised to meet. Curiously, many critics then hype Ahmadinejad as a threat of historic proportions, thereby granting the stature they seek to deny. Iranian elections in mid-2009 could yield a less objectionable president; engaging Iran makes that more likely.
Well, actually, he's a small man, likely with a tiny weenie, but a HUGE ego. Napoleon comes to mind, and look what he did. Then, there was Hitler, and we KNOW what he did to the world. So, is MR Scary suggesting we should play Neville Chamberlain?
As Iran's centrifuges churn out enriched uranium, we're asking the wrong question. Instead of wondering why Barack Obama wants to talk with Iran, we should ask: "What are George Bush and John McCain waiting for?"
Good question! Why haven't we taken out Iran's nuclear facilities?
Romans 12:10
10 Be kindly affectioned one to another with brotherly love; in honour preferring one another;