An Ol' Broad's Ramblings
Archive for 26 May 2008
Director Sydney Pollack dies of cancer
Academy Award-winning director Sydney Pollack, who achieved commercial and critical success with the gender-bending comedy "Tootsie" and the period drama "Out of Africa, has died. He was 73.
Pollack died of cancer Monday afternoon at his home in Pacific Palisades in Los Angeles, surrounded by family, said agent Leslee Dart.
Pollack, who occasionally appeared on the screen himself, worked with and gained the respect of Hollywood's best actors in a long career that reached prominence in the 1970s and 1980s.
Last fall, he played Marty Bach opposite George Clooney in "Michael Clayton," which Pollack also co-produced. The film received seven Oscar nominations, including best picture and a best actor nod for Clooney.
In recent years, Pollack produced many independent films with filmmaker Anthony Minghella and a production company Mirage Enterprises.
The Lafayette, Indiana, native was born to first-generation Russian-Americans.
In high school, he fell in love with theater, a passion that prompted him forgo college and move to New York and enroll in the Neighborhood Playhouse School of the Theater.
Pollack's biggest success was the 1985 film "Out of Africa" starring Robert Redford and Meryl Streep, which won Oscars for Best Director and Best Picture.
Pollack's other notable films include the comedy "Tootsie" starring Dustin Hoffman and the romantic film "The Way We Were," which paired Redford and Barbra Streisand.
Prayers with the family.
If you are a blogger, you know you get oddball spam, with weird trackbacks, and such. Well, I can now say I've just seen more than I ever wanted to see in my some odd years….and they are quite a few years, lemme tell ya! Normally, there are no pictures attached to the spam, just links to stuff like cialis, and, shall we say, suggestive sites. Just links mind you.
Well, I've now seen what some of those links would have led to! All I can say is…..

I honestly did NOT need to see those, uh……pictures. Graphic is an understatement! My innocence has been lost forever!
HOLY CRAP!
The over inflated ego of albore, or someone who actually is learned in meteorology?
Meteorologist Joe Bastardi says supposed manmade "catastrophic" global warming cannot be blamed for any singular weather event.
Recently Al Gore blamed the catastrophic Myanmar cyclone on global warming. But Bastardi counters that assertion. "No, the Indian Ocean temperatures were near normal," he says. "They were a little bit warmer than normal in the north, cooler than normal in the south – that is not a product of global warming. It's a product of the fact that these poor people live in a poor country in a low delta, and one of the storms finally took off to the northeast," Bastardi contends.
The senior meteorologist at AccuWeather.com says Philadelphia could be the next potential hurricane disaster along the U.S. East Coast, but again Bastardi maintains that alleged manmade global warming would have nothing to do with it.
"Now why would that be? Because we have people damming up lakes in the Delaware River basin for water. These lakes would normally, in a dry spell or wet spell, be lower than what they are," Bastardi explains.
If a hurricane would track northwest along the East Coast and hit Wallops Island with a 15-foot storm surge, and that surge met with flooding from dams further up north reaching their capacity, Bastardi believes the Philadelphia area could see major flooding.
"But if that happens, is that global warming?" the meteorologist asks. "No! It's because finally a storm took that path. I ask myself all the time why storms haven't taken that path before," Bastardi adds.
All you moonbats who are buying into the "green" BS, that's exactly what you are doing, BUYING! The fantasy that albore has been peddling is nothing more than a scheme, dragging you along by the wallet. You just aren't that damn important to the planet!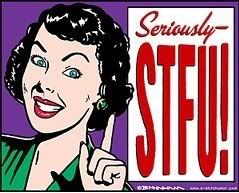 Well, maybe not.
A Nasa spacecraft has sent back historic first pictures of an unexplored region of Mars.
The Mars Phoenix lander touched down in the far north of the Red Planet, after a 680 million-km (423 million-mile) journey from Earth.
The probe is equipped with a robotic arm to dig for water-ice thought to be buried beneath the surface.
It will begin examining the site for evidence of the building blocks of life in the next few days.
A signal confirming the lander had reached the surface was received at 2353 GMT on 25 May (1953 EDT; 0053 BST on 26 May).
Engineers and scientists at Nasa's Jet Propulsion Laboratory in California clapped and cheered when the landing signal came through.
"Phoenix has landed – welcome to the northern plain of Mars," a flight controller announced.
Why Didn't We Listen to Their War Stories?
Edward G. Lengel, Ph.D.
The last known surviving U.S. veteran of what was once called the Great War, Cpl. Frank Buckles of Charles Town, W.Va., recently toured the World War I memorial in Washington. Accompanied by his daughter and an aide, the wheelchair-bound 107-year-old rolled around the small, temple-like structure, stopping occasionally to acknowledge the applause of the small crowd that had gathered to watch. He did not comment upon the memorial's unkempt appearance — it has been neglected for three decades — but noticed that it honored only veterans from the city. "I can read here," he said in a soft, barely audible mumble, "that it was started to include the names of those who were local."
No one, apparently, had told him that the United States has no national World War I memorial. Buckles later modestly accepted tributes from President Bush and Defense Secretary Robert M. Gates at ceremonies at the White House and the Pentagon, asking only that all of the recently deceased U.S. veterans of World War I be honored alongside him. It was little enough to ask, after nine decades of neglect.
As we observe Memorial Day, a hard truth remains: Americans haven't forgotten about the doughboys. We just didn't want to hear about them in the first place. The war's last and greatest battle involving U.S. soldiers, fought in the Meuse-Argonne region of eastern France during the autumn of 1918, sucked in more than 1 million U.S. troops and hundreds of airplanes and tanks. Artillery batteries commanded by men such as the young Harry S. Truman fired more than 4 million shells — more than the Union Army fired during the entire Civil War. More than 26,000 doughboys were killed and almost 100,000 wounded, making the clash probably the bloodiest single battle in U.S. history. But as far as the American public was concerned, it might as well never have taken place. "Veterans said to me in their speeches and in private that the American people did not know anything about the Meuse-Argonne battle," Brig. Gen. Dennis Nolan wrote years later. "I have never understood why."
Barr tops 9 others for Libertarian nod
Former Republican Rep. Bob Barr was nominated yesterday as the Libertarian Party's candidate for the U.S. presidency, defeating a crowded field in a raucous convention vote that went to six ballots.
Mr. Barr, a conservative standard-bearer who switched to the Libertarian Party less than two years ago, defeated Mary Ruwart, a biophysicist and longtime party activist, by 54 percent to 46 percent in the final ballot. Delegates late last night agreed that Wayne Allyn Root, a celebrity sports handicapper, would be Mr. Barr's running mate.
I don't know why, but I have this mental image of a bunch of stoners standing around asking, "Whadoyawannado?" "I dunno, whadoyuwannado?" I know, that's unfair (sorry Nick), but that's what hit my brain.
Mexico's War Against Drugs Kills Its Police
The assassination was an inside job. The federal police commander kept his schedule secret and slept in a different place each night, yet the killer had the keys to the official's apartment and was waiting for him when he arrived after midnight.
When the commander, Commissioner Édgar Millán Gómez, the acting chief of the federal police, died with eight bullets in his chest on May 8, it sent chills through a force that had increasingly found itself a target.
And the pro illegals want to import THEIR wars, THEIR corruption? I don't bloody well think so. Don't we already have enough problems without opening the door and inviting it in?
Rush Hour Train Blast Kills at Least 7 in Sri Lanka, Injuring 67
A bomb blamed on Tamil Tiger separatists ripped through part of a packed passenger train Monday evening during rush hour, killing seven people and wounding 67 others near the Sri Lankan capital of Colombo.
The bomb exploded near the railroad station in Dehiwala, said Brig. Udaya Nanayakkara, the military spokesman. He said seven people were killed and 67 wounded in the attack, and he blamed the Tamil Tiger rebels.
Rebel spokesman Rasiah Ilanthirayan did not respond to calls seeking comment, but the rebels routinely deny such attacks.
Someone has his phone number?
Retiring Tennessee lawmakers decry partisan politics
"It seems to be more a battle of power," the Dowelltown Democrat said.
Democrats hold a 53-46 majority in the House. But the divisiveness is probably most notable in the Senate, where Democrats and Republicans are split 16-16, with one independent.
Wilder, a Mason Democrat, said the politics is a departure from the way he ran the Senate, where he built a coalition with Republicans and allowed them to chair some committees. Wilder held the Senate speaker and lieutenant governor titles for 36 years until he lost to Sen. Ron Ramsey — a Blountville Republican — last year.
Being elected for office is no longer about serving the "people", it's about controlling the people.
Most Kadima Party Ministers Oppose Golan Giveaway
Just days after Prime Minister Ehud Olmert announced dramatically that he had initiated unofficial talks with Syria, it is becoming clear that his own party colleagues in the government are withholding support for the bid to give Syria the strategic Golan Heights.
Why, for the love of all that's holy, would this bozo continue to give away the country? This just does NOT make a bit of sense. There is no logic in turning over control to a sworn enemy. It's not going to stop the attacks on civilians, the land give aways never have. What on earth makes him think it will now?
Texas teachers health plan's reach grows
Texas' health insurance plan for teachers – launched five years ago to save teaching jobs in the smallest school districts – has rapidly evolved into one of the biggest programs in the state, signing up nearly nine in 10 districts and 335,000 of their employees and dependents.
Officials with the Teacher Retirement System of Texas, which oversees the TRS- ActiveCare health insurance plan for teachers, predict that it is only a matter of time before most public school employees join the program because of its cost advantages.
Cost advantage to whom? Surely not the taxpayer, who will foot the bill of the "gimme MORE" crowd.
Would-be reformers McCain and Obama challenged by lobbyist culture
As John McCain and Barack Obama intensify their battle for the White House, they are competing for the mantle of reform, with each claiming that he has done the most to shield his campaign from the taint of lobbyists.
But the strategists behind those efforts are senior aides with a more-than-passing resemblance to — what else? — lobbyists.
Is there a Constitution lobbyist? There should be! A lobby that pushes to RETURN to the Constitution of the United States. The "reforms" and "changes" both of these clowns have nothing to do with what was intended.
John 3:17
17 For God sent not his Son into the world to condemn the world; but that the world through him might be saved.
Memorial Day, originally called Decoration Day, is a day of remembrance for those who have died in our nation's service. There are many stories as to its actual beginnings, with over two dozen cities and towns laying claim to being the birthplace of Memorial Day. There is also evidence that organized women's groups in the South were decorating graves before the end of the Civil War: a hymn published in 1867, "Kneel Where Our Loves are Sleeping" by Nella L. Sweet carried the dedication "To The Ladies of the South who are Decorating the Graves of the Confederate Dead" (Source: Duke University's Historic American Sheet Music, 1850-1920). While Waterloo N.Y. was officially declared the birthplace of Memorial Day by President Lyndon Johnson in May 1966, it's difficult to prove conclusively the origins of the day. It is more likely that it had many separate beginnings; each of those towns and every planned or spontaneous gathering of people to honor the war dead in the 1860′s tapped into the general human need to honor our dead, each contributed honorably to the growing movement that culminated in Gen Logan giving his official proclamation in 1868. It is not important who was the very first, what is important is that Memorial Day was established. Memorial Day is not about division. It is about reconciliation; it is about coming together to honor those who gave their all.
Memorial Day was officially proclaimed on 5 May 1868 by General John Logan, national commander of the Grand Army of the Republic, in his General Order No. 11, and was first observed on 30 May 1868, when flowers were placed on the graves of Union and Confederate soldiers at Arlington National Cemetery. The first state to officially recognize the holiday was New York in 1873. By 1890 it was recognized by all of the northern states. The South refused to acknowledge the day, honoring their dead on separate days until after World War I (when the holiday changed from honoring just those who died fighting in the Civil War to honoring Americans who died fighting in any war). It is now celebrated in almost every State on the last Monday in May (passed by Congress with the National Holiday Act of 1971 (P.L. 90 – 363) to ensure a three day weekend for Federal holidays), though several southern states have an additional separate day for honoring the Confederate war dead: January 19 in Texas, April 26 in Alabama, Florida, Georgia, and Mississippi; May 10 in South Carolina; and June 3 (Jefferson Davis' birthday) in Louisiana and Tennessee.
In 1915, inspired by the poem "In Flanders Fields," Moina Michael replied with her own poem:
She then conceived of an idea to wear red poppies on Memorial day in honor of those who died serving the nation during war. She was the first to wear one, and sold poppies to her friends and co-workers with the money going to benefit servicemen in need. Later a Madam Guerin from France was visiting the United States and learned of this new custom started by Ms.Michael and when she returned to France, made artificial red poppies to raise money for war orphaned children and widowed women. This tradition spread to other countries. In 1921, the Franco-American Children's League sold poppies nationally to benefit war orphans of France and Belgium. The League disbanded a year later and Madam Guerin approached the VFW for help. Shortly before Memorial Day in 1922 the VFW became the first veterans' organization to nationally sell poppies. Two years later their "Buddy" Poppy program was selling artificial poppies made by disabled veterans. In 1948 the US Post Office honored Ms Michael for her role in founding the National Poppy movement by issuing a red 3 cent postage stamp with her likeness on it.
Traditional observance of Memorial day has diminished over the years. Many Americans nowadays have forgotten the meaning and traditions of Memorial Day. At many cemeteries, the graves of the fallen are increasingly ignored, neglected. Most people no longer remember the proper flag etiquette for the day. While there are towns and cities that still hold Memorial Day parades, many have not held a parade in decades. Some people think the day is for honoring any and all dead, and not just those fallen in service to our country.
There are a few notable exceptions. Since the late 50′s on the Thursday before Memorial Day, the 1,200 soldiers of the 3d U.S. Infantry place small American flags at each of the more than 260,000 gravestones at Arlington National Cemetery. They then patrol 24 hours a day during the weekend to ensure that each flag remains standing. In 1951, the Boy Scouts and Cub Scouts of St. Louis began placing flags on the 150,000 graves at Jefferson Barracks National Cemetery as an annual Good Turn, a practice that continues to this day. More recently, beginning in 1998, on the Saturday before the observed day for Memorial Day, the Boys Scouts and Girl Scouts place a candle at each of approximately 15,300 grave sites of soldiers buried at Fredericksburg and Spotsylvania National Military Park on Marye's Heights (the Luminaria Program). And in 2004, Washington D.C. held its first Memorial Day parade in over 60 years.
To help re-educate and remind Americans of the true meaning of Memorial Day, the "National Moment of Remembrance" resolution was passed on Dec 2000 which asks that at 3 p.m. local time, for all Americans "To voluntarily and informally observe in their own way a Moment of remembrance and respect, pausing from whatever they are doing for a moment of silence or listening to 'Taps."
More information here.