An Ol' Broad's Ramblings
Archive for 6 June 2008
When I looked at my Google reader today, I kept noticing this dodad up by the search bar….
I didn't really pay attention to it till this evening. Now, today is D-Day. An extremely important date in the world's history. My curiosity got the better of me. So, how does Google honor the men who fought and died on that day? By connecting to a freakin' painter, Diego Velazquez. A SPANISH painter. Who did what, exactly, in the bigger scheme of things? Well, he was a painter for the court of King Phillip IV. Big flippin' deal!
I'll be perfectly honest….I'm not sure I've ever even heard of this guy. But how many people, in the entire world, have never heard of D-Day?
Way to go Google! Once again, you prove yourselves less than honorable.
Courtesy of Vickie H.
If CNN had covered the invasion, I've no doubt this is exactly what it would sound like!
Weasels!
Swiped from silent E speaks.
6 June 1944
Soldiers, Sailors and Airmen of the Allied Expeditionary Force!
You are about to embark upon the Great Crusade, toward which we have
striven these many months. The eyes of the world are upon you. The
hopes and prayers of liberty-loving people everywhere march with you.
In company with our brave Allies and brothers-in-arms on
other Fronts, you will bring about the destruction of the German war
machine, the elimination of Nazi tyranny over the oppressed peoples of
Europe, and security for ourselves in a free world.

Your task will not be an easy one. Your enemy is well trained, well
equipped and battle hardened. He will fight savagely.

But this is the year 1944! Much has happened since the Nazi triumphs of
1940-41. The United Nations have inflicted upon the Germans great defeats,
in open battle, man-to-man. Our air offensive has seriously reduced their
strength in the air and their capacity to wage war on the ground. Our Home
Fronts have given us an overwhelming superiority in weapons and munitions
of war, and placed at our disposal great reserves of trained fighting men.
The tide has turned! The free men of the world are marching together to
Victory!

I have full confidence in your courage and devotion to duty and skill in
battle. We will accept nothing less than full Victory! 

Good luck! And let us beseech the blessing of Almighty God upon this great
and noble undertaking.

                                            SIGNED: Dwight D. Eisenhower


In recent years, the violence and corruption has increased in Mexico, and especially in towns bordering the U.S. Has anyone in Washington noticed? Evidently not, since our border is still basically wide open, inviting the drug dealers, and every day thugs, into our country. All I had to do was Google "violence in Mexico" to come up with lists of headlines. The corruption is spreading faster than a $2 hooker into the local U.S. governments.
Do the morons in D.C. give a happy crap? Nope! We've got a couple of presidential candidate who are blind, deaf, and dumb. Emphasis on the dumb!
Violence Grips Mexican Border Cities – 9 October 2006
Violence Rises On The U.S.-Mexican Border – 6 June 2006
Border Police Chief Only Latest Casualty In Mexico Drug War – 16 June 2005
Democrats Unaware of US Warning About Border Violence – 22 May 2008
Arizona-Mexico Discussion Focuses on Border Violence – 16 June 2007
Violence in Mexico spills across US border – 14 May 2008
Drug Violence in Mexico – 18 March 2005
County Corruption Scandal to Escalating Violence in Mexico – no date associated
Narco violence in Mexico – 4 June 2008
Violence Surges Along U.S.-Mexico Border – 12 February 2008
The Drug Wars in Mexico Won't Stop at the USA Border – 2 June 2008
U.S. Cites Rise in Violence Along Border With Mexico – 11 February 2006
The list seems to be endless!
Now, I know there are a lot of people who think those invading from the south are just "migrants" looking for a better life. Do they ever stop to think those drug thugs are sending drugs into the U.S. and the street thugs, aka "gangs" are bring the violence to the streets of cities all across the country?
How many have to be murdered in this "war" before people wake up and see the need for SERIOUS border security? I mean major fire power! The federal government should deputize groups like the Minute Men, with orders to shoot to kill!
Time to say…..
ENOUGH!
Do something, or "We, The People" will!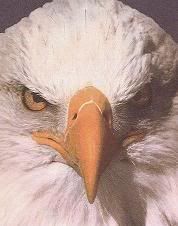 Unity still elusive for Tennessee's Democrats
Barack Obama didn't win the Tennessee presidential primary. He hasn't set foot in Tennessee in almost a year. It won't be easy to win the state in the general election, but if he wants to try, he's going to have to start with the 336,000 Tennesseans who voted for Clinton in February.
"I think it remains to be seen whether he can carry Tennessee, but that is in great part our challenge as Democrats in Tennessee," said Bill Owen a superdelegate pledged to Clinton who joined in a post-primary "unity breakfast" for Obama. Owen, for one, is hoping for an Obama/Clinton '08 unity ticket.
Jeeez, I can't believe I'm saying this….one can only hope they'll see the light, turn away from the darkness, and vote for McFeingold. And NO, that's not a reference to skin color! I already know of two Dems that refuse to vote for Hussein. Perhaps there are many more out there in the rest of TN.
Olmert: "We're Close to a Military Operation in Gaza"
As it appears now," Olmert told reporters just before his departure from the U.S. capital Thursday evening, "we are close to a ground operation in Gaza."
Minister Barak visited Nir-Oz on Thursday evening, and said afterwards, "The military operation in Gaza is closer than ever." Barak has made similar statements many times since becoming Defense Minister a year ago. The IDF did enter Gaza for several days of intense anti-terror warfare in early March, though the offensive was not on the major scale that many have called for.
Is it really wise to announce possible plans? Two things could happen: One, the Gaza terrorists would decide it's not real smart to keep bombing civilians. Highly unlikely, by the way. Or two, given notice, they could sneak in more equipment, weapons, rockets and such from their supporters from around the Middle East.
Congressman: Clinton camp uses divisive tactics
"There have been signals coming out of the Clinton campaign that have racial overtones that indeed disturb me," Andrews said, according to a report in The Star-Ledger in Newark, N.J. "Frankly, I had a private conversation with a high-ranking person in the campaign … that used a racial line of argument that I found very disconcerting. It was extremely disconcerting given the rank of this person. It was very disturbing."
Andrews declined to disclose the caller's name. Clinton spokesman Phil Singer denied the accusation, according to the Star-Ledger.
And the Hussein camp hasn't been divisive? Riiiiiiiight. Guys like this might want to remember: The Clintons have LONG memories, and the Shrilldebeast is NOT going away.
Bacteria could stop frog killer
The disease that is devastating amphibian populations around the world could be tackled using "friendly" bacteria, research suggests.
Scientists have found that certain types of bacteria which live naturally on amphibians produce chemicals that attack the disease-causing fungus.
Recent results indicate the bacteria help frogs survive fungal infection.
See? All you germ phobics are committing suicide, and trying to take the rest of us with ya! We NEED bacteria too!
U.S. Policies Put Most U.S. Oil Off-Limits to Drilling
Huge basins of untapped oil can be found on federal lands throughout the United States, according to a new report from the federal government. But much of it cannot — and may never be — recovered, because it lies under national parks and national monuments, or it is subject to environmental laws and restrictions that make drilling prohibitive.
Wanna bitch at someone for high gas prices and dependence on foreign oil? Look no further than your own "elected" representatives. Blame yourselves!
Schumer Is Criticized By Prague, Poles, Romanians
Senator Schumer is coming under sharp criticism from the government of the Czech Republic and from Polish-American and Romanian-American leaders in America after writing an op-ed piece in the Wall Street Journal suggesting that America should accommodate what he called Prime Minister Putin's "dream of eventually restoring Russian hegemony over Eastern Europe."
Is he freakin' crazy? Oh, wait….he's a Dhimmi. Of course he is. They like oppression.

Irish voters poised to sink EU treaty
A vote against the treaty would sink the ambitions of Berlin, Brussels and Paris to reshape the EU by giving it a sitting president, foreign minister, a diplomatic service, a new voting system and decision-taking powers, and streamlining the European commission.
Following previous negative referendum results in Ireland, France, and The Netherlands over the past seven years, an new Irish rejection would also be hailed – at least by Eurosceptics – as a huge vote of no confidence in Europe's elites and the way the EU is run.
Smart, those Irish folks!
Hope the damn things goes down in flames, and the "EU" with it. Return sovereignty to the individual countries.
Woman with bug-infested bird nest is quarantined
A Long Island woman has been found by police with her skin crawling with nearly invisible bloodsucking parasites from an infested bird's nest in her home. She's been taken to a hospital quarantine unit.
more stories like this
Nassau County police say they were called to the Levittown home of 45-year-old Nina Bradica on Thursday night. They say she was infected with bird mites, a highly contagious condition she contracted from a nest inside a bathroom vent.
Ewwww! Poor woman. Hope she'll be ok.
Investors' Growing Appetite for Oil Evades Market Limits
Hedge funds and big Wall Street banks are taking advantage of loopholes in federal trading limits to buy massive amounts of oil contracts, according to a growing number of lawmakers and prominent investors, who blame the practice for helping to push oil prices to record highs.
The federal agency that oversees oil trading, the Commodity Futures Trading Commission, has exempted these firms from rules that limit speculative buying, a prerogative traditionally reserved for airlines and trucking companies that need to lock in future fuel costs.
Ok, so who oversees this federal agency?
"There's smoke here, and the CFTC hasn't wanted to look if there's a fire," he said. "Now they say they want to look, but they need the data. . . . But these are dark markets. They don't even know who's doing the trading."
They might want to look to the east. Oh, and Drill Here! Drill Now! Pay Less!
Hosseini dismisses US presidential candidate's anti-Iran claims
"Peaceful nature of Iran's nuclear program is undeniable," said Hosseini.
He added, "This (the US presidential candidate's claim) is a fully one-sided and unreal assessment, is in open contradiction with realities concerning peaceful nature of Iran's peaceful nuclear program and is unjustified." He regretted over such "opportunistic attitudes" and said the claim stems from Zionists' insinuations and the candidate's wrong concept.
The candidate's stances are contrary to his campaign promises to counter lobbyism in the US and the Americans and the US elite are concerned over the fact that the US' independent position is getting undermined, he added.
Peaceful? Uh huh. Swamp land for sale here! I wonder who he's talking about when he mentions the "US presidential candidate"?
Ephesians 3:17-19
17 That Christ may dwell in your hearts by faith; that ye, being rooted and grounded in love,
18 May be able to comprehend with all saints what is the breadth, and length, and depth, and height;
19 And to know the love of Christ, which passeth knowledge, that ye might be filled with all the fulness of God.