An Ol' Broad's Ramblings
Archive for 12 August 2008
Pretty much describes the Dhimmicrat 'leadership', eh?
Swiped from The Political Jungle.
Terrorism: Al-Qaeda leaders 'legitimate targets', says top expert
"In 1996, Osama Bin Laden (photo) declared war on the United States. Under his leadership, Al-Qaeda's planners have carried out bloody terrorist attacks on US and other citizens around the world," Jenkins stated.
"In 2001, terrorists sent by Bin Laden killed nearly 3,000 people in the United States. Since then, Al-Qaeda's leaders have continued to exhort their followers to violence.
"In a de facto declaration of war, the United States has authorised the use of military force in response," he stated.
"There are some things – the torture of prisoners, for example – which are illegal and morally unacceptable under all circumstances. I don't think the same absolute prohibition applies to targeting Al-Qaeda's commanders."
Killing Al-Qaeda's leaders is justified and it is "operationally useful" to keep them on the run. But it may not always make strategic sense to assassinate them, Jenkins argued.
Yeah, I'd say dead terrorists would be extremely "useful".  Assassinating a fair number of them wouldn't cause me to lose much sleepr.

H/T: Rush
Pfft! I'd rather vote for an eyeless LEADER.
Swiped from American and Proud!
Training could be deadly for Iraq's woman sprinter
They warned her not to train in shorts.
This is preposterous, of course. She is a sprinter. In Iraq. Where militants warn people not to train in shorts.
Two years ago, they warned people in Baghdad. They distributed pamphlets throughout the city.
A couple days after the pamphlets, three Iraqi tennis players wore shorts to drop off their laundry.
They were all shot in the head.
But Dana Abdulrazak wears shorts.
She wears shorts, and she trains in Baghdad, and now she is standing in the Olympic Village as a member of the Iraqi Olympic team.
She is talking on a gold-spangled cell phone. She has blonde streaks in her hair and five earrings in her left ear, and she might be the very best reason to believe in these Games.
Did anyone else risk what she risked to get here? Did anyone else keep training when it could have meant death?
As I read this column, it hit me once again. We have NO idea just how lucky we are in this country!
We whine, and complain, over the most moronic things, yet never stop to think just how absurd we look to those in countries such as Iraq, who battle daily, just to survive. Have we ever considered the folks in Israel, who deal with homicide bombers, and rockets falling into their children's schools?
We've got folks on the left who seem to think we should have "universal health care", yet they never stop to consider people who, in other parts of the world, have never even seen a doctor, much less have insurance. But they want YOU to pay for some child who was born out of wedlock to a mother who isn't old enough to know how to change a diaper, instead of teaching that young girl it doesn't make you 'cool' to be a slut.
We've got people on the far right, who march through the streets with signs saying "God hates fags", standing outside of funerals honoring soldiers who protect their right to be assholes. Yet they never consider perhaps their use of the 1st Amendment is contrary to what the Bible actually says. In other countries, they'd be shot, or hung, for speaking out against…..well, anything.
We have people who want to open the borders to anyone and everyone, who never stop to think they may also be letting in people who wouldn't hesitate to murder them, or blow up buses, or put tons of drugs on the streets that would further enslave people. Nor do they consider the feckless businesses who are basically using slave labor from those who have crossed our borders illegally.
We consider poverty level somewhere around the $21,000 area. Yet those who have such an income get health care, food stamps, etc. There are people who will not earn that much money in a lifetime, and dodge bullets and bombs as well.
Our poor are very well fed, and a good chunk are overweight. The world's poor have distended bellies from extreme hunger.
All of our children have the opportunity to get an education, and dreams big dreams, with the knowledge that, with hard work, they can actually achieve those dreams. There are those who will never learn to read because of their gender.
We hear there's not enough money to support the schools, 'gimme more'! Stop shoving money into the pockets of the teacher's unions, and start buying the books and supplies that are missing! Think of all those kids who have never seen a book, or a teacher, and be grateful you have a job, and can help shape the future of America.
In some countries, a woman will be shot for showing her ankles, or wrists. We have young women walking around who barely have enough clothing on to cover pertinent parts.
Yes, we fail to see the wonders of our country, the great experiment of democracy.
The point of my rant? SHUT THE HELL UP! The next time you see someone with a bigger car, or a fancier cell phone, just think how lucky you are to even have the cell phone already in your pocket. The next time I hear someone whine about mommy not buying them those $200 sneakers, I'll remember this young lady, and all she's had to overcome to get where she is, and I just might smack the crap out of someone!
So,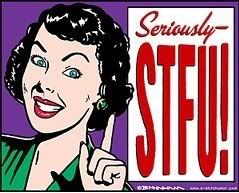 Remember how extremely LUCKY you are!
Tennessee hands out 3,000 raises
The total amount of all the raises, including those required under state law, translates into more than $900,000 a month. Spread out over a year, the raises total more than $11 million annually.
By comparison, the state was trying to save $64 million through the buyout program, but the workers who were approved Monday for the buyout will save only $47 million — a gap of $17 million.
The turnover rate in state jobs is above 10 percent, Goetz said, and the state is constantly promoting workers to positions that need to be filled. Moreover, he said, pay increases that appear in May or June were probably sought when the state's economy was rosier.

I get the feeling that the folks of Tennessee, and those that took the "buy out" have been scammed!
Continued Fighting Reported in Georgia
Russia ordered a halt to military action in Georgia today, after five days of air and land attacks sent Georgia's army into headlong retreat and left towns and military bases destroyed. More than 2,000 people were reported killed.
Georgian officials insisted that Russia has continued the bombings despite the pledge, but Russia denied that.
Hours before the Russian announcement, Russian forces bombed the crossroads city of Gori and launched an offensive in the part of separatist Abkhazia still under Georgian control, sending in 135 military vehicles — including tanks — and tightening the assault on the beleaguered nation.
Of course, the Russians wouldn't lie. (insert EXTREME sarcasm here) If we don't stand up for our friends, you can be quite sure, in the future, our friends will NOT stand up for us. As much as I hate the idea of getting embroiled in a tangle with Russia right now, the idea of allowing them to over run an independent state just doesn't sit well with me. How's that eye and soul thing working for your today Mr. President?
Former Sudanese official accuse ruling NCP of 'genocide' in Darfur
Ali al-Haj, deputy secretary general of the Popular Congress Party (PCP) led by Hassan al-Turabi, told the daily Al-Sharq Al-Awsat that the seventh conference of the Sudanese Islamic movement held in Khartoum last week "does not represent the organization that took over power in a coup staged by Sudanese President Omar Hassan Al-Bashir".
"The irony is that the Islamic movement has become a government organization and is now colluding with it" Al-Haj said.
Stating the obvious.
Obama Will 'End 30 Years of Ultra-Right Rule,' Communist Paper Says
The Communist Party USA's newspaper is defending Democratic presidential candidate Barack Obama against potential defectors on the left, saying his candidacy represents a "broad multi-class, multicultural movement."
In a July editorial, "Eye on the Prize," the People's Weekly World, the official newspaper of the Communist Party USA, admonished anyone on the left who might consider abandoning Obama.
"Barack Obama is not a left candidate," the editorial said. "This fact has seemingly surprised a number of progressive people who are bemoaning Obama's 'shift to the center.' It's sad that some who seek progressive change are missing the forest for the trees.
Well, that's true. Lefties are completely unable to see the big picture. And the BIG picture includes B. Hussein's erosion of the Constitution IF he is elected POTUS. You moonbats might want to live under socialism, but I, for one, DO NOT! The fact that both the Commies AND Hamas endorses the weasel SHOULD speak volumes to any thinking voter.
Olmert Offers Final Status Plan to Abbas, Includes 93% Pullout
Prime Minister Ehud Olmert made what he hopes is an offer that Palestinian Authority Chairman Mahmoud Abbas can't refuse: a final status deal that can be implemented in stages, with a long "shelf life."
The prime minister is trying to forge a "shelf agreement" with the PA before he steps down from office, having said he will resign after his Kadima party chooses a new leader next month.
The deal includes a pullout from 93 percent of Judea and Samaria, additional land in the Negev to make up the difference, free passage between Gaza, Judea and Samaria without security checks and permanent borders.

Well, why the hell doesn't he just hand over the whole flippin' country? That makes just about as much sense, and would have almost the same affect for the "road to peace". NONE!
For Isaac Hayes, moment of silence, day of calls from across the globe
Hayes' spiritual home at 926 E. McLemore Ave., the former location of Stax Records, now the Stax Museum of American Soul Music and the Soulsville Foundation, became quiet on Monday, as employees observed a midday moment of silence for the man affectionately known as "Black Moses."
(No offense, but there was only one Moses.) The interviews I've seen on the news of friends, and just regular people on the street, have been amazing. He affected quite a few lives in Memphis, and around the world.
Taliban claims bombing in Pakistan; up to 14 dead
A roadside bomb destroyed an air force truck on a bridge Tuesday in Pakistan's volatile northwest and killed up to 14 people. The Taliban claimed responsibility for the attack, calling it "an open war" and retaliation for recent military operations in the region.
The escalation in violence raised new doubt about the government's controversial policy of negotiating for peace with Islamic militants. Western officials say it has given Taliban and al-Qaida time to regroup and more freedom to operate.
When is it PAST time to stop fighting a PC war, and start fighting an actual war, with the eye on VICTORY? Inform people that if they don't give up the cultists, they will suffer the same fate. Then, wipe the area clean. Give warning that if such animals try to rise up again to destroy, the same action will be taken, no matter WHAT area of the world they choose to hide.
Rush to Arctic as warming opens oil deposits
It's a scramble for the spoils of global warming as the rapid melting of Arctic sea ice is opening access to previously unreachable deposits of oil and gas, setting off a race by northern nations – including the United States, Canada and Russia – to claim them.
Wow. Melting ice. IN SUMMER! Who'da thunk it! Drill….DAMMIT! Oh, back to that melting ice? Isn't it funny that there has been massive increases in ice during the WINTER? Morons. Perhaps the Good Lord is sending a message, and idjits just aren't getting it!
Ex-Anderson student challenges ban on displaying Confederate flag image
Was it hate or heritage on display when an Anderson County senior donned clothing depicting the Confederate flag?
Does it even matter what message Tom Defoe sought to convey with his T-shirt and belt buckle? Does his right to express himself trump school administrators' right to prevent racial strife? Does the display of a Confederate flag at a predominantly white school even cause any such conflict?
Was there real threat of disruption of the learning environment or, instead, worry someone might be offended?
Ok. If this young man can be harassed for wearing the Confederate Battle Flag, then I want people who march down the streets carrying the MEXICAN, PALESTINIAN, or any other countries flag, charged too! Tout suite! That flag has nothing to do with hatred, or slavery, or anything else people have attached to it. Where as marching down the streets of the United States of America with a FOREIGN flag, does!
Defense Minister: Iran ready to give crushing response to any surprise attack
Speaking to reporters, he said that the vigilant Iranian armed forces are now monitoring all military movements in the region round the clock.
Iran is a powerful country is the region with high military might, he said adding that recent war games conducted by the armed forces have demonstrated the capabilities of Iranian forces for the world.
"The enemies try to conduct a psychological warfare to intimidate us but to no avail," he said.
Iranian armed forces are self-sufficient in the production of defense soft and hardware, he said.
Personal opinion: I think the Iranians are the ones who are waging psychological warfare in the hopes that someone will put a toe out of line (in THEIR opinion) so they will feel justified in attacking.
Lawsuit says racial slurs used at O'Reilly
The Equal Employment Opportunity Commission has sued O'Reilly Auto Parts on behalf of black employees in Houston, alleging that some who work at the company's distribution center were subjected to racial slurs for several years on a routine basis.
The federal suit, filed in Houston last week, alleges the black workers at the warehouse near Hobby Airport were called "blackie" and other derogatory names by their co-workers as well as their supervisors.
The name-calling was done by Hispanic co-workers and managers, said Timothy Bowne, senior trial attorney who is handling the case on behalf of the government.
Evidently, these Hispanics aren't aware that there are rules of polite society.  Did anyone check their legal status while investigating?  Not saying they're illegals or anything, but this is Houston, after all.
James 2:19-24
19 Thou believest that there is one God; thou doest well: the devils also believe, and tremble.
20 But wilt thou know, O vain man, that faith without works is dead?
21 Was not Abraham our father justified by works, when he had offered Isaac his son upon the altar?
22 Seest thou how faith wrought with his works, and by works was faith made perfect?
23 And the scripture was fulfilled which saith, Abraham believed God, and it was imputed unto him for righteousness: and he was called the Friend of God.
24 Ye see then how that by works a man is justified, and not by faith only.