An Ol' Broad's Ramblings
Archive for September 2008
UPDATE:  Big Mark has provided some information to get in touch with the debate folks!
Commission on Presidential Debates if she will acknowledge her conflict of interest: 202-872-1020.
And here's the e-mail address of Janet H. Brown, Executive Director of the Debates Commission: jb@debates.org
Gwen Ifill is the so called impartial moderator for the Vice Presidential debate on Thursday?  Who picked this woman to moderate?  Aren't these people suppose to have some kind of scruples?
Her coverage of Gov. Sarah Palin's speech at the convention:
Now, I don't know if it's because I'm a Palin supporter, but it sure doesn't seem to me she's objective. How 'bout you?
You can see LOTS more about this woman at Michelle Malkin!
I keep hearing the talking heads, along with Bush and folks in Congress talking about how small businesses can't borrow money to make their payroll.  Now, here is where I'm having a problem.  If you have to borrow money to pay your workers, you aren't making any money….no profit.  Maybe I'm not getting this right, but could someone explain to me why a company should have to borrow money?
Let's say I start a business….a book store for example.  I have a little capital, but need to borrow a few bucks to buy inventory and such.  It's just a small imaginary bookstore, maybe a used bookstore.  Well, I already have half the inventory in boxes from my own stash (sitting in what's suppose to be our dining area), so I don't have to have much extra to get started.  I'm starting small, so I've got a tiny building….a front where I'll do the selling, a little buying, perhaps even trading of books.  Then a backroom where extra stuff can be stored, like a itty bitty fridge and a coffee pot.  And of course, a toity.  Gotta have a toity, right?
Ok, let's pretend business is fairly good, after a slow start, and I start making a profit, over and above bills being paid.  Bills – those nasty things we all have to pay, right?  We've got rent on the building, electricity, water (can't forget that toity), insurance, and whatever else ya legally have to have.  Business expands….gotta get a bigger place, and hire a helper.  This pretend business has to be making a profit, otherwise I can't expand or pay the helper, right?  If I had to borrow money to pay this employee, why would I keep the employee?
Yes, this is an extremely simplistic scenario, but you get the idea.  If I'm not making enough money with my business to pay my single employee, then I have a major problem.
My question:  What the hell kind of business has to borrow money all the time to pay their employees?  That's digging a hole that you can't get out of!
I saw this video at Jenn's place earlier today.  It was seriously eery!  I got distracted by life, so didn't post it.  It seems the word is spreading though, so now would be a good time to share.
When the brain washed little pikers start singing "Obama loves me…this I know"….. Maybe DCS should take a good look at the parents!
Also posting:
Stop the ACLU
The Anchoress
Michelle Malkin
….from Patriot Art!
When political vandals hit, parties have united message – knock it off
Greg Larkins stood in the driveway of his Antelope-area home Monday wearing an Obama-Biden pin on his white dress shirt.
Craig MacGlashan, head of the Sacramento County Republican Party, stood next to him in a gray pinstripe suit and sporting a McCain-Palin ball cap.
Both men were responding to the latest rash of political vandalism in the region and had the same message: Enough is enough.
For Larkins, the head of Sacramento County's Democratic Party, the problem hit home over the weekend, when he returned to find his Obama sign missing from his front yard and a message scrawled in black spray paint on his garage. "Obama's ship of fools," it read.
The act of vandalism sparked a $1,000 reward, a news conference that drew Sacramento Mayor Heather Fargo (even though Larkins lives in the county) and a stern denunciation from the county GOP chief.
It's bad enough when these….children….steal and destroy political signs. Vandalizing someone's home? I say NO! I don't care which side of the political spectrum you are on, wrong is wrong. Stealing and destroying is WRONG!
Across town in Carmichael, Jaye Munger found that out Thursday night when a young blond woman in a van pulled up to her yard and pulled up her two McCain-Palin signs as passers-by stuck in rush-hour traffic watched in amazement.
"I was right there," said Brent Scott, a 42-year-old financial adviser who was stuck in traffic on Fair Oaks Boulevard near Arden Way.
As she yanked the signs out of the yard, Scott started yelling.
"I said, 'That's stealing, put those back. I'm going to memorize your license plate.' I just hate people stealing stuff, it doesn't matter if they're stealing Obama signs or McCain signs."
Munger didn't know what had happened until people like Scott started leaving their business cards with a description of the woman and her license plate number.
She responded by erecting two large signs of her own, one that read "Who took our McCain-Palin signs?" and another that announced, "You took our McCain-Palin signs – Not our votes."
The juvenile antics seems to know no boundaries. Left, right, Democrat, Republican…..they are all losers! And we lose as well. Trespassing on someone's private property in order to stiffle their First Amendment rights shows a lack of regard for not just those they are stealing from, but for all of us.
I'm not involved in the process like I was in 2004, or 2006. The reason being the lack of party leadership has found it's way to the county level, and I just don't much care to deal with fools and the spineless.  I have one sign in our yard, up on a hill, very hard to get to, unless you come down our drive, and we'd KNOW.
In 2004, we had 3 sets of signs stolen from in front of our house. We found a few of them ripped to pieces a few houses down the street. Working in the HQ in FdL, WI, the heads of both parties traded candidate signs almost on a daily basis. People would find a pile of their signs, bring them in, we'd return them to the Dem HQ, and visa versa. This type of behavior isn't condoned on either side. So, why does it continue? Why has it progressed into property damage? I recall the Bush supporter whose yard had a swastika burned into his grass. Broken head lights on cars sporting Bush bumper stickers. I had a rock thrown at mine, and have a dent and missing paint still.  The police told us they found hundreds of Bush/Cheney signs in the river, thrown there by the oh so staunch environmentalists, I suppose.
If someone disagrees with you, it's ok to steal and destroy?   I have to say, anyone who finds this amusing, or encourages such theft and vandalism, no matter which side you are on, is just as guilty as the person who commits the crime.
Is this what we're teaching our children?
Stocks open higher after steep sell-off
Stocks are opening higher but financial markets remained troubled a day after the House voted down a proposed $700 billion rescue plan for the financial sector.
A key rate that banks charge to lend to one another is higher Tuesday. That could make banks less likely to lend.
Y'know what this tells me? Wall St knows the Congress isn't in session today to interfere. No one trusts Congress, people trust themselves. Right now, the Dow is up 260. Get Congress out of the way, we all do find. Perfect? No, but a whole lot better!  I have an idea!  If Congress wants to bailout ANYTHING, they can all chip in from their OWN money….not OURS!
Bush Urges Congress to Pass Bailout
President Bush urged lawmakers again on Tuesday to quickly approve an economic bailout plan, a day after the House rejected a $700 billion proposal that the White House had negotiated with Congressional leaders of both parties.
Though financial markets around the world plunged after the rejection, the American markets rebounded Tuesday with both the Dow Jones industrial average and the Standard & Poor's 500-stock index up more than 2.2 percent. The Dow was up 235 points after about 15 minutes of trading.
What? Is Paulson Bush's Svengali? Criminy! What is wrong with that man? We do NOT need this bill. I don't trust Bush, I don't trust Paulson, and I damn sure don't trust Congress!
Sudan 2nd VP security detail rough up BBC crew in New York
The security team accompanying Sudan 2nd Vice President Ali Osman Taha in New York scuffled with television crew from the British Broadcasting Corporation (BBC) Arabic TV last week, a UN diplomat told Sudan Tribune today.
The incident happened following an interview by BBC presenter Luqman Ahmed with Taha as he was leaving. An aide to Taha got into an argument with the BBC staff raising objections about his conduct during the interview.
Gee, don't these people know ya aren't suppose to argue with members of the media? They are the know all, be all, of the world! (insert massive sarcasm) Seriously, I get the impression Sudan security is a bit more overzealous than need be.
Judge sentences John Ford to another 14 years in prison
Barring a successful appeal, former state senator John Ford will be 82 to 85 years old when he is released from prison.
U.S. Dist. Judge Todd J. Campbell sentenced Ford, 66, to an additional 14 years in prison Monday for his July conviction for wire fraud and concealment in connection with his receipt of $854,000 from two major TennCare contractors while serving in the legislature.
Rejecting Ford's tearful plea for mercy, Campbell ordered the sentence to be served consecutively to the 5 1/2 years he is already serving for a separate bribery conviction in Memphis last year.
I don't get joy from innocent people sentenced to prison. I do feel extremely thrilled when politicians, who used their elected position for personal gain. Right now, I'm hoping my tax dollars will be used for some serious investigation into a quite few weasels in D.C., Barney Frank just to name one.
Moscow museum celebrates Georgia war
The tattered Georgian flags, the NATO-style uniforms and the U.S. assault rifles clutter a small corner of the Russian Central Armed Forces Museum in Moscow. They are trophies from Russia's recent war with Georgia, gathered haphazardly but displayed with a clear message.
"Now people understand who started this," said Aleksandr Nikonov, the museum's director. And, he did not have to add, who finished it.
I suppose they can write history any way they want.  Kind of odd they'd put in such a display so soon, when the actual problem isn't exactly resolved though.
Bush spoke with McCain and Obama on bailout
McCain and Obama called Bush in the morning, a day after a $700 billion financial rescue plan was defeated in the House of Representatives.
"Both calls were very constructive, and the president appreciated hearing from them," White House spokesman Tony Fratto said. "The senators offered ideas and reaffirmed what they have said publicly — that this is a critical issue that needs to be addressed."
How constructive could it have been. None of them have a clue how the economy works, and two of 'em want to implement socialism into the market place. Yeah….real helpful. Pfft!
Atheist sues California prison officials over drug treatment program
Hazle says he asked to be reassigned to a secular recovery program and finally delivered a written appeal to his parole officer, Mitch Crofoot. But, he says, Crofoot told him "all of the programs in Northern California are 12-step programs."
Three days after Crofoot received the appeal, Hazle was called out of one of the program classes and arrested for violating parole, the suit alleges. He was sent back to prison for four months.
Boo hoo!  I guess the druggies can do their full time if they don't want to participate, and realize that unless they turn over their problem to said "Higher Power", they're always going to have that problem.  Fine.  Rotting in jail without their drug of choice?  Not a problem.  Sorry, I have NO sympathy.
Iran: Minister admits to fake Oxford degree
"Over the past eight years, I never doubted the validity of the degree and that's why I presented it in the course of the confidence vote," wrote Kordan in a letter to President Mahmoud Ahmadinejad.
Kordan also said he pressed charges against the unnamed person who claimed to represent Oxford University in Tehran as soon as he realised his degree was fake, said Iranian media.
The degree had been issued for his "managerial and executive experience" and for allegedly submitting a thesis to the university via a person who had opened an office in Tehran, said Kordan.
Wouldn't this guy know if he had actually written the thesis? Anyway, an "honorary degree" is just a piece of paper, much like a real one, but without the cost involved.
Tennessee: Survey shows Frist has high name ID
Tennessee's 2010 race for governor is crowded with would-be contenders, but a new statewide poll shows former U.S. Sen. Bill Frist, R-Tenn., enjoys a major built-in advantage after two successful statewide races in 1994 and 2000.
Ninety-three percent of the 625 likely voters surveyed said they recognize the name of Dr. Frist, the former U.S. Senate majority leader, while 58 percent said they still view favorably the physician turned politician, who left office in early 2007.
Just 15 percent of poll respondents saw Dr. Frist in a negative light, while 20 percent were neutral about him.
I don't dislike Frist. Honestly, I think he'd make a pretty good governor, but I think there are a couple of others who could do a bit better…..Fred Thompson and Marsha Blackburn come to mind.
More than 1,100 arrested in Cal immigration sweep
Federal immigration authorities say more than 1,150 people have been arrested in a special three-week sweep in California.
The sweep targeted those who ignored deportation orders or returned to the U.S. illegally after being deported.
Perhaps securing the border would prevent some of those from returning after deportation? Just a thought. Gosh, wouldn't it be nice if the gubmint would actually do it's job, national security, instead of trying to think up new ways to screw over the American people?
Scaffolder who was attacked with bat is in court for arming self with knife
A SCAFFOLDER who was attacked by strangers with a baseball bat, found himself in court after arming himself with a knife.
Ross Hoy, 38, of Caledonian Crescent, went home after being attacked, picked-up the knife and went back out.
But because of the injuries he had received, he collapsed in the street and when paramedics arrived to take him to hospital, they found the knife.
(…)
After getting the knife from his home, Hoy went back out, but collapsed in the street. "There was no justification for him having a knife" said Ms McLeod.
Are they freakin' kidding???? I'd say he had a LOT of reasons to have protection. What the hell are they drinking over there???

S.S. D.D.
Luke 12:15-23
15 And he said unto them, Take heed, and beware of covetousness: for a man's life consisteth not in the abundance of the things which he possesseth.
16 And he spake a parable unto them, saying, The ground of a certain rich man brought forth plentifully:
17 And he thought within himself, saying, What shall I do, because I have no room where to bestow my fruits?
18 And he said, This will I do: I will pull down my barns, and build greater; and there will I bestow all my fruits and my goods.
19 And I will say to my soul, Soul, thou hast much goods laid up for many years; take thine ease, eat, drink, and be merry.
20 But God said unto him, Thou fool, this night thy soul shall be required of thee: then whose shall those things be, which thou hast provided?
21 So is he that layeth up treasure for himself, and is not rich toward God.
22 And he said unto his disciples, Therefore I say unto you, Take no thought for your life, what ye shall eat; neither for the body, what ye shall put on.
23 The life is more than meat, and the body is more than raiment.
From The Anchoress:
Increasingly Vicious Pelosi reminds me of the chihuahua that used to sit on my neighbor's porch and snarl at everyone in her rhinestone collar. We children used to wonder what it would be like to just walk up to that creature and boot her in the ass – to send her sailing across the road. But none of us had the nerve, or the stomach, to kick a dog.
Reality biting the Dhimmis on the butt!  Sadly, it's biting us on the butt too.
Swiped from Blue Collar Muse.
My congress critter, Marsha Blackburn, voted NAY!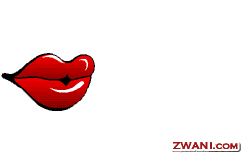 See how yours voted here!
Why are people selling off their stock?  This is utterly ridiculous!  Seems to me that today would be a great day to buy buy buy!  Invest in our country…..NOT the flippin' Congress.  They suck, We all KNOW they suck!
Computer are selling off stocks.  People need to go buy!  What do computers know?  Computers don't care about the country.  Congress is behaving like a bunch of spoiled babies…ESPECIALLY Pelosi and Frank.  Criminy…two of the most pathetic of the representation in D.C.  Pelosi whines before the vote is even taken.  Frank threatens to be nice.  Blech!
Americans have rejected socialism!
Hey, if you folks out in the SanFran area have any self respect….get rid of that piece of…… plastic!  You've got your chance in November!  Take it!!
Pay attention here people! It's NOT the Dhimmis who are the "hope for change". They never have been. I've tried to relay this information to many people. This guy does a MUCH better job!
Swiped from Disgruntled Truck Driver!