An Ol' Broad's Ramblings
Archive for 29 September 2008
From The Anchoress:
Increasingly Vicious Pelosi reminds me of the chihuahua that used to sit on my neighbor's porch and snarl at everyone in her rhinestone collar. We children used to wonder what it would be like to just walk up to that creature and boot her in the ass – to send her sailing across the road. But none of us had the nerve, or the stomach, to kick a dog.
Reality biting the Dhimmis on the butt!  Sadly, it's biting us on the butt too.
Swiped from Blue Collar Muse.
My congress critter, Marsha Blackburn, voted NAY!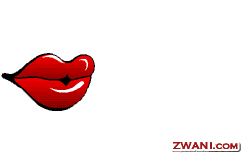 See how yours voted here!
Why are people selling off their stock?  This is utterly ridiculous!  Seems to me that today would be a great day to buy buy buy!  Invest in our country…..NOT the flippin' Congress.  They suck, We all KNOW they suck!
Computer are selling off stocks.  People need to go buy!  What do computers know?  Computers don't care about the country.  Congress is behaving like a bunch of spoiled babies…ESPECIALLY Pelosi and Frank.  Criminy…two of the most pathetic of the representation in D.C.  Pelosi whines before the vote is even taken.  Frank threatens to be nice.  Blech!
Americans have rejected socialism!
Hey, if you folks out in the SanFran area have any self respect….get rid of that piece of…… plastic!  You've got your chance in November!  Take it!!
Pay attention here people! It's NOT the Dhimmis who are the "hope for change". They never have been. I've tried to relay this information to many people. This guy does a MUCH better job!
Swiped from Disgruntled Truck Driver!
The Edwards Report has obtained an exclusive copy of a transcript from CNN for Thursday night's vice presidential debate. The transcript was hard to obtain, as the debate has yet to happen. In following the very highest in journalistic standards, we now present the transcript to you, the reader:
Sen. Biden: . . . as Lincoln said on the radio after the outbreak of the Revolutionary War, 'The only thing we have to fear is fear itself.'
Gov. Palin: Well, it would be the position of a McCain administration that Russia represents a threat to democracy throughout the world, and we must address this issue seriously but without igniting another Cold War.
Sen. Biden: I'd like to respond to that. I would, I mean Sen. Obama would, respond like Gen. Sherman who called in air strikes and, in fact, personally drove the tank that led the charge to sack Constantinople.
Gov. Palin: Um . . . well, Sen. McCain and I believe that we should continue the path to victory in Iraq that was put forth by Gen. Petraeus, and . . .
Sen. Biden: Well, I went to law school, so I know full well that a Biden administration, I mean an Obama/Biden administration, would respond to any terrorist attack like Genghis Khan who flew his magic carpet as he went on to conquer the Aztecs.
Gwen Ifill: Thank you both for joining us. Goodnight.
Campbell Brown: There you have the first and only vice presidential debate, and you have to wonder if the McCain camp purposely set it up for only one debate.
Anderson Cooper: Absolutely. Sen. Biden came into this as an underdog, but came away the clear winner. Throughout the debate he was able to demonstrate his vast foreign policy experience. For some commentary, let's go to James Carville. James?
James Carville: Thanks, Anderson. Clearly little Sarah is in over her head. She made so many gaffes tonight I couldn't add them up.
Brown: We just heard James Carville's view, now for the other side, let's go to Paul Begala. Paul?
Paul Begala: Thanks, Campbell. Clearly little Sarah is in over her head. She made so many gaffes tonight I couldn't add them up.
Brown: After tonight's performance, you have to wonder how long Gov. Palin stays on the McCain ticket. Keep it here on CNN, always no bias, no bull.
Swiped from The Edwards Report.
Breaking: House rejects Trillion-Dollar-Plus Crap Sandwich on first vote; arm-twisting underway
The votes have been tallied.
228 NAY.
205 YEA.
The Crap Sandwich goes down in flames.
Still no official announcement on the House floor. Lots of yelling for "order."
Someone has changed his/her vote.
It's now 227 NAY, 206 YEA, 1 Not Voting.
1:59pm Eastern. The allotted 15 minutes for voting is over, but there is still no official announcement. Arm-twisting is underway, but only one changed vote so far.
Such a colorful way of putting it…..'crap sandwich'.  Fits perfectly, IMHO.
Final tally is actually 228 NAY, 205 YEAH, 1 Not Voting.
Just a caller on C-Span whining and crying it's all the "stupid Republicans fault"!  Another is saying it's "Bush's fault for going into Iraq".

Why not $900,000,000,000, or $3,000,000,000,000,000?
You know where that very important $700-billion figure came from?
Here's a quote from that Forbes story:
"It's not based on any particular data point," a Treasury spokeswoman told Forbes.com Tuesday. "We just wanted to choose a really large number."
They made it up to be sufficiently ginormous to frighten everyone into rapid action.
And it worked.
H/T: Michelle Malkin
Has anyone else been having trouble getting through the Congressional website to write to your Representative?  I've been trying for quite a while, and have had no luck.  The dang thing keeps going in loops.  Or I get an error message.
Perhaps they are so overloaded with angry constituents…….  Hmmm….
No .pdf! Whoo hoo!
Now, my question is….HUH? This bill sure does give a lot of power to one person, who is NOT an elected official. I do NOT like that one little bit.  As a matter of fact, I don't much care for the ever increasing power of D.C., PERIOD!
Ted Nugent: Tranquilizer dart needed for Fedzilla
President Bush let Americans down when he addressed the nation regarding our embarrassing financial mess. When he had the opportunity to name the Fedzillacrats of both political parties responsible for the financial meltdown, he didn't do it.
The man has no spine.
Americans deserve to know by name the political scoundrels responsible for this financial quagmire, especially if President Bush wants us to embrace a near trillion-dollar bailout.
We deserve to know exactly how this happened and have a right to know by name anyone who should be held accountable. President Bush didn't tell us that he supported any investigations to determine which Fedzillacrat is responsible for this mess and how it occurred.
His speech was classic political hot air. I am truly let down by the depth of abject soullessness in our disconnected government.
……SERIOUSLY PISSES ME OFF!
Christian heritage a no-show in new $600M visitors center
The project, run by the office of the architect of the Capitol, has been delayed from its original opening date set several years ago and has cost hundreds of millions of dollars more than estimated, officials have confirmed.
But the finished product still, according to members of Congress, is seriously lacking. Rep. J. Randy Forbes, R-Va., said 108 members of Congress have signed a letter to the architect's office expressing their concerns that the historical content simply is inaccurate.
Among the references to God or American's religious history that are omitted is the nation's motto, "In God We Trust," the letter said.
"Our concern is not just with the Capitol Visitor Center, but with [an] increasing pattern of attempts to remove references to our religious heritage from our nation's capital," said Forbes. "The Capitol Visitor Center is just one example of efforts to censor God, faith, and religion from our historical buildings, documents, and ceremonies."
The revisionism that attempts to remove God and Christianity from America's history has been documented by WND's coverage of the work of Todd DuBord, the former pastor at Lake Almanor Community Church in California. He now serves as a special chaplain for Chuck Norris' organizations.
Dubord was leading trips of tourists to Washington and nearby areas to review the nation's Christian heritage when he started noticing what appeared to be a deliberate campaign to remove references to the Bible and Christianity.
They don't teach accurate history in schools anymore, or actually change it to suit an agenda.  Now, they are removing our Judeo-Christian heritage from buildings WE PAY FOR?  Who told them they could do this?  I don't remember anyone asking me if it was ok not to include "In God We Trust" on any public building.  Who is this architect?  Who is over seeing this project?
"In addition, the Capitol Visitor Center includes photos from Earth Day, an AIDS rally, various casino grounds, and factories, but it does not include photos from monumental religious events such as the National Day of Prayer or the March for Life event, attended by thousands annually, among other things," the letter said.
Earth Day? One of the biggest jokes ever perpetrated? An AIDS rally? Condoning bad behavior is ok, but prayer for salvation of our nation isn't? Excuse me?
A letter responding to members of Congress from Stephen T. Ayers, acting architect of the Capitol, didn't directly address the questions raised .
"The Capitol Preservation Commission, a bicameral, bipartisan committee, was selected by the U.S. Congress to oversee the construction of the Capitol Visitor Center, including determining the content of the exhibitry," he wrote. "Comprised of representatives elected by the people of the United States, the CPC worked to ensure that the Capitol Visitor Center is of the people, by the people, and for the people."
I call BULLSH*T! If 85% of the population claims a belief in God, who are these asshats to remove Him from OUR heritage?  I want my money back!