An Ol' Broad's Ramblings
Archive for 4 November 2008
Ok, once again, we are walking out the door, heading to the airport!  We WILL be on that plane!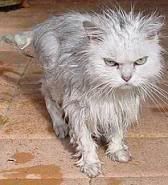 And NO, I'm NOT talking about the election!
As most of y'all know, we were suppose to be on vacation, my BIG birthday present, last week.  Circumstance, and my own stupidity prevented us from leaving on the appointed day.  Well, the appointed day got changed, and in a few hours, we'll be heading to Memphis (yes, with tickets and passport in hand…wisenheimer).
Mr silent E will have the dubious pleasure of doing some posting in my absence, along with the occasional two cents added by the Ick in law.  AND, if Mr Bushwack is so inclined, he's more than welcome. 
I'm hoping to keep y'all informed of our adventures, but I know that some of the places we'll be staying won't have internet access, so it might take a few days to catch up.
I'm still not saying where we're going.  You'll find out with my first post.  Heh.  Why is it a secret?  Well, cuz.  Only a few folks know, and MOST of them are pretty excited for us.  I say most, cuz others are worried.  And that's ok.  We appreciate it!  I promise, we WILL stay as safe as possible, ok?  Just pray and we should be fine. 
Now, I need to get my rear in gear.  Sorta.  I gotta get some more coffee down my gullit!
Daniel 11:20-24
20 Then shall stand up in his estate a raiser of taxes in the glory of the kingdom: but within few days he shall be destroyed, neither in anger, nor in battle.
21 And in his estate shall stand up a vile person, to whom they shall not give the honour of the kingdom: but he shall come in peaceably, and obtain the kingdom by flatteries.
22 And with the arms of a flood shall they be overflown from before him, and shall be broken; yea, also the prince of the covenant.
23 And after the league made with him he shall work deceitfully: for he shall come up, and shall become strong with a small people.
24 He shall enter peaceably even upon the fattest places of the province; and he shall do that which his fathers have not done, nor his fathers' fathers; he shall scatter among them the prey, and spoil, and riches: yea, and he shall forecast his devices against the strong holds, even for a time.