An Ol' Broad's Ramblings
Archive for 9 December 2008
Rep. Peter P. Putz:  The American voters are really stupid!

Sen. William D. Winwizzle (whine-weasel):  Of course they are!  They keep voting for people like us, don't they?

Gov. Brian O. Bagomuch:  Where's my money!?!?
Update: I most humbly beg the forgiveness of weasels, and every garbage munching rodent, for comparing any politician to them.

If you have a Digg account, go and help get this thing on the 'front page'.  If you don't have an account, create one, and Digg it!  It's free.  Do it!
President-elect Barack Obama argues big tax hikes on the rich are needed in part to help redress the growing wealth gap in America. Unfortunately, that argument doesn't pan out when you look at the data.
Speaking to NBC's Tom Brokaw on Sunday, Obama laid out his views: "It turns out," he said, "that our economy grows best when the benefits of the economy are most widely spread. And that has been true historically."
And what exactly 'spreads' those benefits? Why, those "rich folks" who own businesses that create jobs!
He followed up by saying, in the last 15 years or so, "You've seen a huge shift in terms of resources to the wealthiest and the vast majority of Americans taking home less and less. Their incomes, their wages have flatlined at a time that costs of everything have gone up, and we've actually become a more productive society."
Good grief. Does anyone wonder why folks are taking home "less and less"? I don't suppose it could be because the gubmint is taking more and more, could it? It's not so much that workers aren't earning, it's that the gubmint doesn't think they are smart enough to spend it wisely, so must remove it from their pockets.
In fact, America's fast-growing economy has always bred differences in income. Some people are smarter, more talented, better educated and trained, or more entrepreneurial. In a free-market society — or relatively free, anyway — they'll do better. But they make the rest of us richer, too. We may envy them, but we're better off.
There will always be poor people. Sorry, that's just the way it is. Taking away from those who create does not make them wealthy, it makes them dependent. Is that what BO wants? A nation totally dependent on the gubmint for the very food on the table? Sure sounds that way. Didn't they try that in a few other places and found it to be a miserable failure? Oh, places like the Soviet Union?
Go back to 1947, as the U.S. emerged from World War II and the Great Depression. Since that year, the U.S. has had the most amazing run of wealth and income creation of any economy ever. We are today the richest country on earth, and No. 2 isn't close.
Raising taxes, 'creating' make busy jobs, totally dependent on the government (aka taxpayers) did not raise the country out of the Great Depression. In reality, it prolonged the suffering of many millions. The idea of the BO administration doing the same bloomin' thing is mind boggling. The constant tinkering with the economy is doing more damage than if they just left it alone.
Yet, over that time, according to the Census Bureau, U.S. income inequality has risen by 15%. Why? Fast-growing economies are almost always accompanied by income inequality — it was true of the U.S. in the past, and it's true of India and China today.
This isn't a bad thing. We benefit from this. The rich earn a lot of income, yes, but they pay even more in taxes. They also create thousands of businesses, millions of jobs and trillions in income.
So many think "evil" when they think of business. But why? Ok, granted, a lot of bad people have come to the forefront lately, with their excessive bonuses and such, but if you stop and think about it, it's those "evil" businesses that create the jobs that put food on your table. Well, unless you work for the gubmint at any level, and that's just benefiting from the taxes paid by the folks.
To correct these imaginary inequities, Obama talks about hitting the top 5% of incomes with new, higher taxes. But guess what? That'll only punish the millions of Americans who rely on the top earners for jobs and incomes. During a time of national recession, such policies aren't only unwise — they could prove disastrous.
Well, guess what is going to happen if BO does manage to pull of such a stupid maneuver? Jobs will be lost! Why? Well, where does he think that extra money will come from…the Easter Bunny? The companies will remove salaries to pay for the increased taxes, and probably raise prices on their goods and services as well. Which of course, will result in people not purchasing those goods and services, and a further lack in employment. A serious downward spiral!
Obviously, I'm no economist, but you don't have to be to figure this one out.  It's called plain ol' common sense.  I think that must be surgically removed from 99% of those in "public service", called government.  Oh, and by the way, just in case they've forgotten…..THEY WORK FOR WE, THE PEOPLE!  Just thought I'd remind 'em……we're watching you!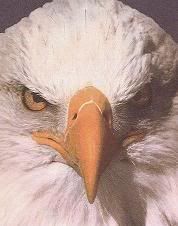 And The ONE to the rescue…..he's gonna fix it all.  All puppies and kittens will find homes, Granny's bunions will vanish, and teenagers will no longer be plagued with zits!
Somali pirates threat force cruise ship evacuation
A cruise ship will evacuate passengers before sailing through waters off the Somali coast and fly them to the next port of call to protect them from possible pirate attacks, German cruise operator Hapag-Lloyd said Tuesday.
An official with the European Union's anti-piracy mission said separately that the force would station armed guards on vulnerable cargo ships in the Gulf of Aden.
This is absurd. First they should have been arming the cargo ship through there when all this got started. Second, they might want to considering installing a few real BIG guns, some grenade launchers, that kind of stuff, on the cruise ships. If that doesn't send the message, then blow the whole damn country up. Simple.
Jet crashes into home; mother, grandmother, child killed
A grandmother, mother and young child died when a military fighter jet crashed into a house in San Diego, California, on Monday, igniting a huge fireball, authorities said.
Another child is missing, officials said. A search ended when night fell on Monday but will continue Tuesday morning, a spokesperson for the medical examiner said.
The father is a businessman who was at work at the time of the crash, and was not reached for comment, according to the San Diego Union-Tribune.
Leave the man alone! He'll talk when he's ready. Prayers with the family and friends.  I also pray they'll remember it was an accident, a horrible accident.
(Jenn is safe, thankfully!)
Estimate soars for 2 nuclear reactors at Bellefonte
The cost to build two nuclear reactors at the Tennessee Valley Authority's Bellefonte site in Alabama, 100 miles southeast of Nashville, could cost as much as $17.5 billion, more than double the estimate made last year.
TVA put a range of $9.9 billion to $17.5 billion on the project in documents sent last month to the Nuclear Regulatory Commission. The amounts are much closer to what residents opposing the plant have said should be anticipated.
This is one of things that seriously chaps my hide. People squawk about clean energy, but when it comes right down to it, they oppose anything that will provide it. It's not just the cost they oppose, which is a boatload of money. It's the NIMBY mind set. If these power plants had been built even ten years ago, it would have been a LOT more economical. All the gubmint regulations also increase the cost of EVERYTHING.  But look at it this way people….it's also called JOBS!
Convicted Oregon child killer up for parole
After nearly 25 years in prison, Diane Downs has again changed her story about the night she and her children were shot on a rural road near Springfield.
Downs was convicted of killing her 7-year-old daughter, Cheryl Lynn, and wounding Danny, 3, and Christie Ann, 8. The crime, which shocked the nation long before Susan Smith and Andrea Yates killed their own children, inspired a best-selling book and a made-for-television movie.
I'm sorry, but why is this…..person….even still breathing??
Cameron attacks Brown's spend, spend, spend plan and says: 'We'll end up as bad as Italy'
David Cameron today launched a vicious attack on the Government's plans to help the UK through the recession, claiming its 'borrowing binge' was a 'massive mistake' that could cripple the country for generations.
The Tory leader took a huge gamble by setting himself firmly against what he dubbed Labour's 'spend now and forget the future' approach and calling for a snap election based on the economy.
Gee, isn't it comforting to know that politicians, world wide, are just as clueless as they are here at home? sigh….
Moshe's Nanny is 'Righteous Among the Nations'
Israel plans to name Sandra Samuel, 44, as a person who is "Righteous among the Nations," – a Righteous Gentile – for saving the life of two-year-old Moshe Tzvi Holtzberg. It is the highest Israeli award that may be presented to a non-Jew.
Samuel will be the first citizen of India to be honored with the title. Other recipients of the honor, which is bestowed by a special commission headed by a Supreme Court Justice, include Oskar and Emilie Schindler, and Raoul Wallenberg. It has generally been awarded to people — 22,000 to date — who risked their lives to save Jews during the Holocaust.
Wow. An amazing honor. Will she be allowed to stay longer than a year? She and Moshe have a bond now, that not even politics can break, and should be able to stay with him. IMHO.
Internal Warnings Sounded on Loans At Fannie, Freddie
At Fannie Mae, top executives were told it was necessary to develop "underground" efforts to buy subprime mortgages because of competitive pressures, although there were growing risks and borrowers often didn't understand the terms of the loans, documents show.
The House Committee on Oversight and Government Reform, which has the documents, is holding a hearing today to discuss Fannie and Freddie's downfall. The companies were seized by the government three months ago after nearly collapsing in the wake of billions of dollars of losses on mortgages.
They knew. They did nothing. Putting an entire planet into a tailspin through their incompetence. I'd say a good long stretch behind bars, for EVERYONE involved, including Barney 'everything's ok" Frank, and any of his feckless colleagues in the House as well!
Ethiopia says decision for Somalia pullout is irreversible
Despite some reports saying "Ethiopia agreed to extend Somalia withdrawal by days, the ministry of foreign affairs on Sunday reaffirmed that Ethiopia's decision to pull out of Somalia by the end of the year will go as promised .
"There is no any change of plans, our Troops are moving out of Somalia by the end of December" Wahade Belay, spokes person of the foreign ministry said.
"We don't make policy based on hope, promises and speculation" He added.
I have to say, if there is ever going to be any 'hope' for Somalia, it is going to have to come from within, from it's people. Sadly, it seems like those who had any sense of reason at all have either been slaughter, or so beaten down, they are unable to make a stand. The lunatics have taken over the asylum.
Blagojevich arrested amid worries over Obama Senate seat
Illinois Governor Rod Blagojevich was arrested today at his Chicago home amid worries by of corruption involving his selection of a Senate successor to President-elect Obama, according to local media reports.
Blagojevich was arrested in connection with an ongoing federal probe that has expanded into Blagojevich's impending selection of a replacement for Obama, the reports said.
Dang. Makes me real curious as to who The ONE recommended taking his seat.
S.S. D.D.
Philippians 4:11-13
11 Not that I speak in respect of want: for I have learned, in whatsoever state I am, therewith to be content.
12 I know both how to be abased, and I know how to abound: every where and in all things I am instructed both to be full and to be hungry, both to abound and to suffer need.
13 I can do all things through Christ which strengtheneth me.