An Ol' Broad's Ramblings
Archive for 28 December 2008
Wow.  And I thought Illinois was flat!  The Mr and I drove from Vicksburg to Tunica and I mean to tell ya, I now understand the term "highway hypnosis"!  Although, in some sections, it was kind of like peeking into the past.  You could see share croppers shacks, still standing, and imagine what they might have looked like even 50 years ago.  Off in the distance there was an antebellum.  You just knew it was 'the BIG house' at one time….a couple of centuries ago.  Fascinating, but….FLAT!
We popped into Clarskdale, in hopes of taking a tour through the Delta Blues Museum, but it was closed (Sundays in the south, don'cha know).  As a matter of fact, almost EVERYTHING in downtown was closed.  Mostly boarded up. or windows broken.  You could tell they had been that way for quite a while.  It was rather depressing.
We made it to Tunica….finally.  It wasn't that long of a drive, just…..FLAT!
The bright point of the whole evening was dinner.  It was excellent.  We ate at the Magnolia, and I gotta tell, it's not too many places that has venison as an appetizer.  My main course…..DAFFY!  Yep, I munched that duck…big time.  And he was extremely tasty!  Heh.
We finally made it out to the casino floor.  I ask….WHAT RECESSION?  Criminy!  The place is packed!  But that didn't help me at all.  I'm still a loser!  sigh….  I think the machines KNOW when I sit down.  Don't tell me they don't!  I know it's a conspiracy!  The Mr managed to win what I lost, so we kind of came out even, but still.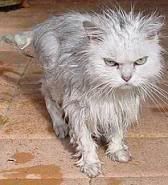 You know it's bad when you are more than ready to head to the room before 9pm.  I did manage to make it till 9:45.
And I don't even wanna talk about my 'Boys.
Ash spill deepens safety debate
Well water used by families has been polluted with arsenic, boron, lead and other potentially toxic substances, and wetlands and wildlife have been tainted, sometimes fatally.
But an industry leader said groups opposed to burning coal are exaggerating what have been only occasional problems.
If ya come around here often enough, you'll know I'm far from being an environmental whacko, but something like this begs the question…..just what the hell made that wall break? When was the last time they inspected it? And how old is it? I'm one of those folks who believes in industry creates jobs. Go figure. But I can get just as annoyed when companies shirk their duties on maintenance!
As a Candidate, Kennedy Is Forceful but Remains Elusive
After weeks of criticism that she had not opened up to the public or the press, Ms. Kennedy has embarked on a series of interviews. But in an extensive sit-down discussion Saturday morning with The New York Times, she still seemed less like a candidate than an idea of one: forceful but vague, largely undefined and seemingly determined to remain that way.
Where do they come up with these people? What has this woman done besides being born with a well known name? Seriously, have the Dhimmicrats totally lost their minds?  First they stick us with a totally inexperience POTUS and a baffoon, now they want to foist a debutant on the country?  Jeeez!
"Liberal Democrats and their allies in the media didn't utter a word about David Ehrenstein's irresponsible column in the Los Angeles Times last March. But now, of course, they're shocked and appalled by its parody on the 'Rush Limbaugh Show.'
Oh, fer the love of pete! This parody has been around for quite a while, and just now someone is getting their knickers in a twist? It's absolutely hilarious, and based on an opinion column in the less than unbiased LA Times.  Seriously, y'all need to stop acting like any critism of BO is taboo.  He is NOT the messiah.  He is NOT going to save us all.  And if it were not for the fact he is black, he would NOT be president right now.
Hizbullah Vows to Open Second Front in Gaza Conflict
Terrorist chief Hassan Nasrallah issued a statement on Hizbullah's Al-Manar television station Sunday, vowing that "northern Israel will burn as Gaza is burning." Nasrallah rarely appears in person; he speaks via a video hook-up from his hideout due to fears of assassination by Israeli agents, following the 2006 Second Lebanon War.
Hizbullah officials were quoted in a number of Arabic-language publications on Saturday warning that they would not permit Israel to attack Gaza without retaliating.
Last week seven Katyusha rockets were discovered primed and ready for launching in southern Lebanon, located near the northern border of Israel. All seven were aimed at targets in the Jewish State.
Yet they don't bother telling ya that, do they. Do the Arabic papers ever bother to condemn the murder of Israeli innocents? Of course not! Are there riots in the streets when bombs land is Jewish neighborhoods? Oh hell no! The Arabs create a situation that requires retaliation, yet there is silence. Now the Useless Numnuts call for an end to the violence? Where they hell have they been as Jewish civilians run for their lives? The Gazans have created their own hell….let them burn in it!  Hizbullah can burn right along with 'em!
Police: Pa. man shot for making noise during movie
Police said Cialella told the man's family to be quiet, then threw popcorn at the man's son. The victim, whom television reports identified as Woffard Lomax, told police that Cialella was walking toward his family when he stood up and was shot.
Detectives called to the United Artists Riverview Stadium theater in South Philadelphia found Cialella carrying the weapon, a .380-caliber handgun, in his waistband, police said.
Lt. Frank Vanore called the incident "scary that it gets to that level of violence from being too noisy during a movie."
Two things here: First, this is obviously a very disturbed individual. Second, who takes their kids to see a movie like that? One of the many reasons I won't go to a theater to see a movie anymore is because parents have NO control over their children any more, and it does not make a for a good experience.  However, that does not give the guy leave to shoot anyone.  Complain to the manager, ask for your money back, and wait till it comes out of DVD!  They charge  too  bloomin' much to go to a movie these days anyway, and they just aren't worth the time or aggravation.
White farmers confront Mugabe in a legal battle
Zimbabwe's handling of the land issue has had disastrous consequences. Since 2000, when Mugabe began encouraging the violent invasion of the country's large, white-owned commercial farms — once the country's largest employers — food production has collapsed, hunger has afflicted millions and the economy has never recovered.
Mugabe presents this redistribution as a triumph over greedy whites. But it set off a scramble for the best farms among the country's ruling elite, who often had little knowledge or interest in farming, and became a potent source of patronage for Mugabe. His own relatives, as well as generals, judges, ministers and members of Parliament, were beneficiaries, farmer and human rights groups say.
Oh yes….those 'greedy whites' provided jobs and food. What has Mugabe provided? I could say a lot right now, but I'm going to refrain.
Obama taps California's political talent
Naturally, the nation's most populous and electorally rich state (which is also rich with campaign contributors) would have a great deal of influence. But the Democratic stronghold mattered less to the Bush administration. As Chris Lehane, a former Clinton administration official and San Francisco political consultant, said: "Before, the door was slammed in our face. Now, the welcome mat is out. The access issue is a big deal."
Yeah, Bush at least had enough sense to know that the political machine in Mexifornia was filled with moonbats! I guess BO has no problem in following that state down the road to ruin. No offense to my California friends, but you already know the state of your state!  And common sense isn't real high on their list!  Hey…when are y'all gonna make your great escape?
S.S.  D.D.
Matthew 11:27-30
27 All things are delivered unto me of my Father: and no man knoweth the Son, but the Father; neither knoweth any man the Father, save the Son, and he to whomsoever the Son will reveal him.
28 Come unto me, all ye that labour and are heavy laden, and I will give you rest.
29 Take my yoke upon you, and learn of me; for I am meek and lowly in heart: and ye shall find rest unto your souls.
30 For my yoke is easy, and my burden is light.
Yeah yeah…shaddup!
We were late getting started because of computer issues.  Nothing new there. We managed to get out of Dallas with no problem.  I was actually surprised there wasn't more traffic, it being Saturday after Christmas.
It was a balmy 67 when we left, but we watched the temp gradually drop.  Right before we got to Louisiana, it started to rain.  Nothing major, just kind of steady.  Good thing I got those new windshield wipers this morning!  Cuz the steady became a deluge!  On the loop around Shreveport, there was a HUGE crack of lightening and the thunder followed barely a split second after.  Scared the crap outta me!  Ok, so I'm a tad jumpy now and then.  Well, the Mr will tell you I'm always jumping, but that's cuz he sneaks up on me.  Heh.  I'm gonna put a bell on that man! 
When you can't drive faster than 55 or 60 most of the time, it tends to take a little longer.  I thought we had gotten ahead of the worst of it so we made a pit stop, and got some gas.  We weren't in that store more than 5 minutes when it caught up to us.  Sideways rain!  Criminy!
By the time we got to Vicksburg, we were quite a ways ahead of the storm, and the temp was back up…..to 74.  Sadly, it didn't last.  We went to the casino, where I managed to lose a good chunk of change.  Honestly, if I sat down at the machine, it was a guaranteed loser.  Sheesh!  It was NOT my night.  Well, I never expect to take home a jackpot.  sigh…  And I'm always right!  I did see it happen though, which means…it can be done, right?
When we decided to head back to the motel, the storm had caught up.  So we waited out the worst of it, losing a little more.  I think the Mr did a lot better, but that's not saying much, considering how bad I did.  Heh.
So, yeah….I'm a loser.  Who knows, maybe tomorrow will be better.  We're going to make a stop in Tunica for the night.  Why?  Well, cuz we can, that's why!