An Ol' Broad's Ramblings
Archive for 4 January 2009
While snooping around, I came across a post at Faultline USA that referred to a column by someone named Bonnie Erbe.  I'll be honest, if I've heard of her, I sure don't remember.  Maybe I have…I don't know.  Does it matter? 
What got my attention was a comment made on the site by R. L. Schaefer which is absolutely priceless!  I hope he (she?) doesn't mind, but I just had to post it here!
You are so right Bonnie… That scoundrel Bush! He is obviously responsible for: Iran's nuclear program, Hurricane Katrina, Hamas Terrorism, 9-11, The Housing Bubble, The Destruction of my Civil Liberties (ah, which ones were those?), Global Warming (or cooling – whichever way it ends up going), that tornado that blew away that farm in The Wizard of Oz, AIDS, herpes, teen drug abuse, and the extinction of millions of endangered, threatened and "might be scarce somewhere", species.
Let's not forget The Oklahoma Federal Building bombing… I know that Clinton was president then, but you know George Bush was in Texas at the time and isn't Texas right next door to Oklahoma? Well, there you go – That's proof enough for me.
As a matter of fact, I'll bet ya that that Monica Lewinsky was a Bush agent sent out to seduce poor ol' Bill. Same as that Paula Jones, Jennifer Flowers and Kathleen Willey and all the rest those women that the State Troopers procured for poor Bill – Bush plants, all of 'em!
I'm sure somehow Bush is responsible for Reverend Wright, Ayers, Resko, ACORN and Blago.
Heck, I'll bet Bush was also responsible for Clinton selling our nuclear secrets to the Chinese and for Carter giving away the Panama canal. That man's evil even worked its way into Jimmy Carter's heart.
Say where was Bush during Watergate – I'll bet you never figured he was involved in that one, but I'll bet he or his Dad was. And can George prove whee he was on November 22, 1963? They pinned that thing on Oswald… But I'll bet you Bush was somewhere in Texas that day… We'd better alert Oliver Stone.
You know I'll wager it was his great grandfather that stole the whole darn country from the Indians.
Did you know that daddy Bush was stationed in Pearl Harbor during World War II – Coincidence? I don't think so…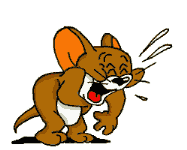 Seriously people….enough already!  I'm not mega Bush fan these days, but all the crap that's been put at his doorstep that is SO out in left/right field is getting really old.  Has he been a perfect president?  Oh hell no.  Even Ronald Reagan wasn't perfect.  Abraham Lincoln wasn't either.  And I can guaran-damn-tee, Barack Hussein Obama isn't going to be either.  Come to think of it, he isn't off to such a great start, and he hasn't even been sworn in yet.
On 20 January, we're going to have to watch Chief Justice Roberts swear in a man who is in NO way qualified to be the Comander in Chief.  I suggest we stock up on ammo, and canned goods! 

Swiped from The Jawa Report.
You are probably wondering whether President-elect Obama owes the world an apology for his actions regarding global warming. The answer is, not yet. There is one person, however, who does. You have probably guessed his name: Al Gore.
Mr. Gore has stated, regarding climate change, that "the science is in." Well, he is absolutely right about that, except for one tiny thing. It is the biggest whopper ever sold to the public in the history of humankind.
Yup! Hell done froze over! The HuffPo agrees with common sense…..for a change!
After a blowout five years ago on the wall of a massive, above-ground coal ash landfill at TVA's Kingston power plant, engineers were under pressure to find a fix that was not only viable, but also economical.
The blowout wasn't large but indicated that something was not quite right inside the 98-acre mound of sludge.
Water was tunneling in the layers of ash and creating pressure points on the dike holding the structure in place.
How the Tennessee Valley Authority decided to stabilize Kingston's ash landfill would have implications for its many other elevated waste dumps, an important tool in the agency's strategy to maximize its storage on-site and avoid more costly options.
A Tennessean review of state records and some TVA documents shows that top officials rejected solutions that were deemed "global fixes" because they were simply too costly. The most expensive option was listed at $25 million.
In the end, TVA chose to install a series of trenches and other drainage mechanisms to try to relieve the water pressure and give the walls more stability.
And just how much is the cost of the clean up going to be? I'd wager a HELL of a lot more than $25 mil! The old saying "Penny wise, and pound foolish" comes to mind.
On Dec. 22, the walls gave way.
A dark avalanche of coal ash sludge rolled over more than 300 acres around 1 a.m., knocking one home off its foundation and damaging others, toppling trees, filling two inlets of the Emory River and raising health and environmental concerns in nearby neighborhoods and for miles downstream.
Remarkably, no lives were lost.
"Remarkably" is an understatement! And they should have added "so far". This stuff is getting into the ground water, it's contaminated the dirt itself. What happens when people drink the water, or eat the crops planted in that soil? What about the wildlife?
Let's face it, I'm no environmental wackjob, but even I can understand that ya don't keep screwing around with people's lives like the TVA has done. Wassa matta? Were y'all worried about your bonuses? Is THAT why you couldn't be bothered with a REAL fix?  It's going to be quite a while before the entire economic impact will be known, but let's face it, the lack of real action was beyond stupid.
VA hospital: Colon test tools may be infected
York VA Medical Center in Murfreesboro is offering veterans free testing and additional medical care after using potentially contaminated equipment during colonoscopies.
Hospital spokesman Chris Conklin says tools used to perform colonoscopies at its Lebanon Pike location may have been infected.
Our vets deserve the BEST care, yet the VA uses 'infected' tools? Just how did the 'tools' get infected? Someone asleep at the switch…..AGAIN? Haven't they already given enough for their country? Shouldn't they expect the type of care from a grateful nation that we'd want ourselves?
Pat Robertson: God says U.S. will accept socialism
"The Lord said the economy of your nation will recover," Robertson told a group assembled at Founders Inn on the campus of Regent University in Virginia Beach, Va., a university Robertson founded.
Robertson said God also declared, "The steps taken will lead to a dramatic increase in the power of government. The people will welcome socialism in order to relieve their pain. Nothing will stand in the way of a plan by Obama to restructure the economy in the same fashion as the New Deal in the '30s."
Two things here: It's quite obvious that Mr Robertson is reading from a different Bible. You know the one that says we are to give freely….not one that says it's ok for the gubmint to steal. Hmm… I've listened to this guy a couple of times recently, for a few minutes. It's becoming more and more apparent….that elevator is NOT going on the way to the top. "Nothing" will stop Obama? Well, no, I guess not, if people like him has that kind of attitude. I'm thinking he's referring to BO as a tool of the other side….and I don't mean the lefties, although, THEY are tools too.  What bugs me, is that conservative Christians are allowing themselves to be used too….by their silence.
Iraqi army says female bomber kills at least 35
The attack during one of the holiest periods for Shiite Muslims came just as Iraqi forces took the lead on security under an agreement with the United States that went into effect on New Year's Day. Under that agreement, U.S. forces take a back seat on security issues in much of the country following the Dec. 31 expiration of a U.N. mandate for foreign troops.
The bomber blew herself up a short distance from the shrine of Imam Mousa al-Kazim, one of the holiest men in Shiite Islam, the army said, adding that many Iranian pilgrims were among the casualties.
The office of Iraqi army spokesman Brig. Gen. Qassim al-Moussawi said a woman wearing an explosives vest was responsible for the attack, which occurred just before noon in the northern Shiite neighborhood of Kazimiyah.
This is going to be about crude as I'll allow myself to be…. The more women that blow themselves up, the fewer future homicide bombers there will be. So, maybe it's not a bad thing women are taking up the 'traditional' role of men, eh?

I know I'm suppose to love my enemies, but I'm also suppose to hate evil.  Well, to me, this kind of insanity is pure evil.  Am I rationalizing my disgust for these pigs?
Burris lawyer prods Senate Democratic leaders
Attorney Timothy Wright also tells the Chicago Tribune he plans to go to court if the Senate refuses to seat Roland Burris.
Blagojevich's action has draw criticism because he faces corruption charges that accuse him of trying to profit from the appointment. He denies that.
Excuse me, but why would anyone go to all that trouble if he KNOWS no one wants him, no one will be able to trust him, and the country has made it quite plain he wouldn't be accepted? Does the man have NO pride at all????
Sudan parliament speaker calls for war crimes trials against Israelis
A Sudanese state news agency reported that Al-Tahir emphasized that leaders should respond to "Arab peoples' demands for severing relations with the Zionist entity, opening of the passageways with Gaza, support to the Palestinian resistance and the unity of the Palestinian rank."
Sudan has strong political ties to Hamas, the Palestinian Islamic Resistance Movement that rules Gaza strip, where battle was joined today between Israeli forces and Hamas fighters.
Kind of funny coming from a country that is one BIG 'war crime'. Once again, the ignorance/stupidity/hatred of the Muslim world rears it's ugly head.
Gaza civilians left exposed in Israeli invasion
As Israel's offensive against Hamas moves from pinpointed airstrikes to ground fighting and artillery shelling, Gaza's civilians are increasingly exposed. Some two dozen civilians were killed within hours after the start of Israel's ground invasion Saturday night.
Israel says eight days of aerial bombardment, followed by the ground invasion, seek to undermine Hamas' ability to fire rockets at the Jewish state. So far, more than 500 Palestinians and four Israelis have been killed. Palestinian and U.N. officials say at least 100 Palestinian civilians are among the dead.
One HUGE difference between the Israelis and Hamas? The Israelis do NOT intentionally target civilians! Hamas DOES! How many of those Katushas hit military targets? NONE. They hit schools, civilian neighborhoods, etc. The Israelis have been targeting Hamas strong holds and head leaders. Yeah, some civilians have died, mainly because the pigs use them as shields.
NY mayor makes solidarity trip to Israel
In a telephone interview with The Associated Press, Bloomberg said he fully understood Israel's actions. "You should rest assured, if anyone in New York was being threatened, my instruction to the NYPD (New York police) would be to use all the resources at their disposal to protect civilians," Bloomberg said.
"I think as a New Yorker, we've been attacked twice by al-Qaida itself," said the mayor, who is Jewish. "We've seen enormous devastation and courage and after that you sort of feel you have a bond, if you will, for those who live in a dangerous world and are subject to someone trying to kill them."
Bloomberg blamed the current situation entirely on the Hamas movement, which controls the Gaza Strip and began launching rockets against Israeli towns in the south after its six-month truce with Israel lapsed last month.
Dang! Bloomberg just up a notch in my estimation. After listening to conversation of Jews from New York at the Western Wall, I was under the impression they didn't give a happy crap about Israel at all. Hmmm… Maybe not ALL of 'em think that way?  Well, I know of one or two who are pro-Israel, but they weren't there at the time.
S.S.  D.D.
Acts 10:40-43
40 Him God raised up the third day, and shewed him openly;
41 Not to all the people, but unto witnesses chosen before God, even to us, who did eat and drink with him after he rose from the dead.
42 And he commanded us to preach unto the people, and to testify that it is he which was ordained of God to be the Judge of quick and dead.
43 To him give all the prophets witness, that through his name whosoever believeth in him shall receive remission of sins.
….from the brilliant mind of Delta Bravo Sierra!