An Ol' Broad's Ramblings
Archive for 9 January 2009
Swiped from Newsbusters.
…if they really wanted to 'free Gaza', they should be freeing it from Hamas.  And then I saw this picture:
over at Poltical Vindication, along with some video and other pictures from the rally in Irvine.
Lookie what we got in the mail yesterday!
Are we special or WHAT!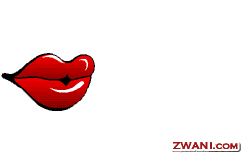 …..to silent and Mrs E, and the rugrats too!
Israel and Hamas Reject U.N. Truce, Intensify Attacks
Israeli jets and helicopters bombarded Gaza on Friday and Hamas responded with a barrage of rockets, as Israel's government said it will press forward with its offensive despite a U.N. resolution calling for an immediate cease-fire.
One Israeli airstrike killed two Hamas militants and another unidentified man, while another flattened a five-story building in northern Gaza, killing at least seven people, including an infant, Hamas security officials said. By midday, 19 Palestinians had been killed.
Contrary to what you might think, because of my very strong Israeli support, it does hurt me when children are killed. It hurts that Hamas cares so little for the children because of their overwhelming hatred of the Israelis. They treat their children as cannon fodder, and yes, that hurts a lot! Where is the condemnation when Hamas uses children as shields, to protect their own sorry, totally worthless, asses?
Senators promise greater scrutiny of TVA
TVA President Tom Kilgore, who faced sometimes tough questioning by members of the Senate Environment and Public Works Committee, said later that he expects federal environmental regulations to be issued designating the ash left over when coal is burned as hazardous waste. That would put restrictions on its storage and disposal.
Why does Kilgore even HAVE a job? After the fiasco created by TVA, he should be behind bars….if for nothing else….sheer stupidity! And who is going to have to pay for their penny pinching? WE are! The citizens of Tennessee, not just in our utility bills, but for food that can no longer be grown on that land. No doubt the cost will be in ways none of us can foresee. Why? Because they wouldn't spend $25 million in order to save BILLIONS! And it should come out of THEIR pockets, NOT ours! Scrutiny? Pfft! How about bringing back a good old fashioned tar and feathering!
Prop. 8 proponents want California campaign law overturned
The Proposition 8 campaign has filed a federal lawsuit challenging the constitutionality of California laws that require campaign contributors to disclose personal information, claiming donors to the campaign have been threatened.
The suit, filed Wednesday in U.S. District Court in Sacramento, cites numerous examples of threatening e-mails, phone calls and postcards – including death threats – allegedly made by opponents of the November ballot measure that banned same-sex marriage in the state.
Have we sunk so low, as a nation, that a person receives death threats for their beliefs? Evidently. Which speaks VOLUMES about the anti Prop 8 people.  The people voted, you lost.  Grow up!  One man-one woman!  THAT is marriage.
Unemployment Hits 7.2%, 16-Year High
The unemployment rate jumped to 7.2 percent in December from 6.8 percent in November and 5 percent last April, when the recession was four months old and just beginning to bite. More than 11 million Americans are now unemployed, and their growing ranks seem likely to put pressure on President-elect Barack Obama and Congress to act quickly on a stimulus package that mixes tax cuts and public spending.
An economic slowdown is quite normal. It happens in cycles. What is making it worse is all the doom and gloom that our politicians are spouting. They can blame it all on Bush, but the reality is, Congress is the one that controls the purse strings, so how 'bout we lay the blame on their doorstep, and NOT allow them anymore 'packages' for this and that, and whatever they think up in their tiny brains. All they are doing is making the situation worse!  Yeah, it sucks right now, but if they don't stop tinkering, it's going to get a LOT worse!

United Nations Calls for Ceasefire, United States Abstains
The United Nations Security Council has passed a resolution calling for a ceasefire in Gaza after Western powers agreed to Arab demands. However, the motion does not detail how to carry out a halt in the fighting. The resolution "calls for an immediate, durable and fully respected ceasefire" that will lead to a "full withdrawal of Israeli forces from Gaza."
The United States abstained in the 14-0 vote because it wants to wait for the outcome of an Egyptian truce initiative.
The resolution, which is backed by both Western and Arab nations, condemns terror against civilians and calls on Israel to open Gaza crossings and to allow humanitarian aid into Gaza, a move Israel already has made.
Two questions here. One, why the hell isn't our Ambassador standing WITH Israel. Two, why the Useless Numnuts demanding that Israel do something it's already doing?
Obama gov't will work to lower India-Pakistan tensions, Biden says
U.S. Vice President-elect Joe Biden said Friday the incoming Barack Obama administration in the United States will work to reduce tensions between Pakistan and India.
Official sources said Biden, in Islamabad on a fact-finding mission, met with President Asif Zardari, Prime Minister Yousaf Raza Gillani and Chief of Army Staff Gen. Ashfaq Pervez Kayani.
He assured the civilian and military leaders the new U.S. administration will pay attention to the region, the officials added.
From the brain of the 'gaffe king'. I guess he didn't notice the U.S. officials trying to make nice with the honchos over there, eh? What's BO gonna do? Wave his magic wand, and make them all behave like civilized folk?
Darfur JEM delegation in Washington discuss peace with US officials
Ahmed Hussein spokesperson for JEM told Sudan Tribune that the talks with Richard Williamson focused mainly on the peace process and humanitarian situation.
"We informed the US envoy that our strategic goal is achieving peace and stability in the region. We have no other interests as far as we are concerned" Hussein said.
"At the same time we told him that Khartoum must show seriousness in peace and cease all military activities and harassment of humanitarian work and displaced civilians alike" he added.
Obviously, I'm no foreign policy expert….or expert on anything at all, but it seems to me that if they were serious about having peace in Sudan, then they'd do it! However, both sides need to be active in the process. My question, why do they come to us to achieve their own peace? Why does any country come to us for what they, themselves, could achieve? IF they were serious, of course. People around the world have major issues with us, yet they always ask us for help. What's up with that?  I'm also pretty sick of sending aid to countries that don't get it to the people it was meant to aid.  Someone turn off that spigget NOW!
D.C. Metro Tickets and Fare Cards Now Bear Image of Obama
The Washington, D.C., Metro system is now selling paper tickets and plastic "SmarTrip" fare cards that bear the smiling image of President-elect Barack Obama.
Metro started issuing paper fare cards bearing Obama's picture two weeks ago to celebrate the presidential inauguration that takes place on Jan. 20. This week it also started selling a plastic Metro "SmarTrip" card that bears Obama's image. The only other president to be honored this way on a Metro card was Bill Clinton in 1993.
This is getting down right spooky! Clinton was no prize, and neither is BO! What about those people who use the Metro who did NOT vote for him? That's not terribly 'inclusive', now is it! What if you don't want his face on the ticket you pay for? Do you get a choice? Or is it that, or nothing. Sounds a bit pushy if ya ask me!  Did the fare go up in order to pay for the exra printing, or are the tax payers footing the bill for that too!  And I don't want his freakin' face on my money either!  Nor do I want it tattooed on my ass!
S.S.  D.D.
The ONLY reason this woman is not Vice President elect is the media! Yeah…John McCain wasn't a great presidential candidate, but we had Sarah to look to. Yep, the MSM buying into anonymous blogger's gossip show a lack of professionalism on their part!  Is it any wonder they are dying a not slow enough, painful death?
H/T: Big Hollywood
Hebrews 13:20-21
20 Now the God of peace, that brought again from the dead our Lord Jesus, that great shepherd of the sheep, through the blood of the everlasting covenant,
21 Make you perfect in every good work to do his will, working in you that which is wellpleasing in his sight, through Jesus Christ; to whom be glory for ever and ever. Amen.