An Ol' Broad's Ramblings
Archive for 15 January 2009
….from covertress.
Conservatives are leaving the Republican Party in droves! And why? Well, here's one person's rant:
I've had about all I can take of you idiots. You know why the Republican Party is on the demise? Because of you knuckleheads. That's right YOU! You timid, scared, sheepish excuses for politicians. You weak minded, wishy washy sycophants!
And that's just one small paragraph!
ESPN is joining the lineup of networks that will offer extensive coverage of President-elect Barack Obama's inauguration next Tuesday.
The network will televise the noon ceremony, and possibly carry live interviews with sports figures at the event.
It's likely the first time that the sports channel has ever covered a presidential inauguration, even with presidents like a former sportscaster (Ronald Reagan) or a former baseball-team owner (George W. Bush).
I have now lost any and all respect for ESPN. This is not a sporting event. The guy is not a former sports notable, not a former team owner or former sportscaster.  What makes B. Hussein Obama rate?  I could say something, but I'll refrain.
Always the one to snoop, I (finally, thanks to John) found the link to the English version of Irna. Imagine my surprise when I saw an actually 'op-ed' posted. Being the nosy sort, I read it.

Excuse me while I pick my chin up off the floor.
Gaza incidents revealed the true nature of Al-Qaeda and other groups supported by the US.
I beg yer pardon? Is this yahoo trying to imply that the U.S. is actually supporting the murderous bunch of thugs that attacked us on 9/11?????  I'm speechless.  Seriously, speechless.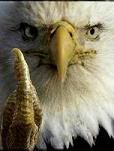 Contrary to what The ONE has said, his actions have spoken much louder.
by Matt Barber
You've probably heard that President-elect Obama has invited openly homosexual Episcopal Bishop V. Gene Robinson to deliver the invocation at an inaugural event on Sunday.
It's a shame that our next president apparently has so little regard for his Christian constituents that he would give such a high place of honor to a self-styled man of God whose only claim to fame is that he abandoned his wife and children to enter, "loudly and proudly," a sexually deviant lifestyle expressly condemned by the very Bible he's ironically called "holy and sacred."
Ok, I have this printer/fax/copier thingamajig that is suppose to work wireless.  Well, I've got the software installed, got the thingy hooked up to the router, and……nothing.  My computer says it's not connected.  Ok, I know I'm doing something wrong….big shock there, eh?  So, can anyone tell me how the heck I can print from my laptop in one room, and the printer in another?  I KNOW it's suppose to.  Said so on the box. 
It was NOT me!
And yes, Mr Hooah, I am working on it!  

Almost missed this one from yesterday.  Ooops!
Beam me up: Scientists left baffled as mysterious columns of coloured light appear in the night skies
These stunning images show mysterious columns of light streaming into the sky above the town of Sigulda in Latvia at the end of last month.
Taken by designer Aigar Truhins with a standard digital camera, the photographs have prompted excited online discussions among amateur astronomists all over the internet.
'My son exclaimed, 'The aliens are coming!" Truhins was quoted as saying.
'It certainly looked that way,' he added.
But experts are agreed there may be a more prosaic explanation – ice crystals in the air.
The air above the town was notably cold and filled with suspended ice crystals.
It is believed that the columns were formed by those reflecting light from the bright streetlamps and other lights on the ground – beaming it back downwards again.
Skies all over Europe have been filled with such natural phenomena during the cold snap of recent weeks.
Record snowfall, plunging temperatures hit the area
A new record was set Wednesday when Chicago had its ninth consecutive day of measurable snowfall, according to the National Weather Service.
The previous record was eight consecutive days set from Dec. 13 to 20, 1973.
Snowfall records in Chicago date back to 1884.
A wind chill warning has been issued as temperatures as tsmperartures will not reach single digits until Friday.
The forecast for Thursday is: Sunny and cold, with a high near -3. Wind chill values as low as -33. West northwest wind between 10 and 15 mph.
How's that 'global warming' thing working out for ya O great and wondrous Boracle?  And does anyone remember this little tidbit from last October?
The Democratic senator from Illinois will tell the Environmental Protection Agency that it may use the 1990 Clean Air Act to set emissions limits on power plants and manufacturers, his energy adviser, Jason Grumet, said in an interview. President George W. Bush declined to curb CO2 emissions under the law even after the Supreme Court ruled in 2007 that the government may do so.
Psst!  No CO2, no plants.  No plants, no people.  But then, I do believe that's the intent of the loony left, isn't it?  Of course, that means they'll be extinct too.  Hmmm…  Might be worth it after all!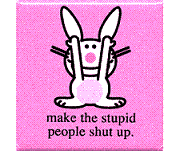 I often look at the English version of the Iranian newspaper, Irna.  Well, this morning, when I went to check it out…..I found this:
???? ?? Français Español Türkçe
No English.  Now, why do you think they did that, hmmmmm????  Perhaps because what they print is a lot of fabrication?  Possibly.  Maybe they don't want the English speaking world to know they are full of male bovine excrement?  Most likely.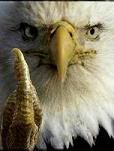 After Tax Errors Raised, GOP Leaders Defend Treasury Nominee
Was he cheating on his taxes or just sloppy with his finances? Lawmakers vetting the nomination of Timothy F. Geithner to serve as Treasury secretary say they may never be sure. But leading Republicans nonetheless joined Democrats in leaping to his defense yesterday, calling Geithner's tax gaffes small potatoes compared with his qualifications for saving the global economy.
If he was actually cheating, we don't want such a person. We already have enough cheats, liars and thieves in D.C. holding "public" office. If he was that 'sloppy', again, we do NOT want such a person! If he can't keep track of his own finances, what on earth makes them think he can handle OUR money?  As for those of the GOP who are lapping up the pablum?  Well, you might want to consider a career change, because you are no longer capable of doing the PEOPLE'S business.
GOP leaders seek to oust House speaker from party
State Republican leaders have moved to quickly deny House Speaker Kent Williams' the right to call himself a member of the GOP.
Eighteen members of the state Republican Executive Committee presented party Chairman Robin Smith with a signed, official complaint Tuesday night, according to a party statement.
Williams, meanwhile, said Smith "is the worst thing that has ever happened to the Republican Party" in Tennessee because she pushes Republicans to march in "lockstep" with extremist views.
First off, what does Smith consider 'extremist views"? Cuz honestly, I've seen nothing all that extreme from either side, but then again, I haven't learned as much as I need to about the TN goin's on.  Second, if the Repubs kick Williams out of the club, won't that just hand control right back to the Dems?
UNRWA: IDF Shelled Warehouse with White Phosphorus
"Let there be an impartial investigation, let the facts speak for themselves, and where there have been violations of international humanitarian law, let those responsible be brought to justice," Gunness said.
When asked how his staff knew that the shells had been fired by IDF soldiers, Gunness acknowledged that he had no way to confirm the information. "That is the assessment of the international staff on the ground," he said, "but this is why there needs to be an impartial investigation. Let's find out."
IDF sources said Thursday afternoon that anti-tank missiles were fired at Israeli troops from the area of the UNRWA complex, prompting return fire. Five firefighting trucks were subsequently sent to the area from the Erez Crossing to help combat the blaze, according to the IDF.
Well, first off, I wouldn't trust a damn thing that reps of the "impartial investigation" says. There is NOTHING impartial about 90% of those who would do the investigating. If the IDF says rockets were being fired from that building, then I'm more inclined to believe rockets were being fired from that building. Is it possible they made a mistake? Sure, but not likely. Hamas USES such places as cover, expecting the IDF not to return fire for fear of harming civilians. Hamas has no such qualms. The civilians mean NOTHING to them. Children are a shield, not a gift from God.
War on Terror was a mistake, says Miliband, in attack on Bush's policy
The concept of a War on Terror where military might was used to try to crush extremist organisations has been 'misleading and mistaken', David Miliband said last night.
The Foreign Secretary suggested that the entire post-9/11strategy has been dangerously counterproductive.
He added it acted as a recruiting sergeant for terror networks rather than dismantling them.
Calling for a more intelligent analysis of the threat posed by fundamentalists, he delivered a damning critique of the current U.S. administration's strategy.
Wow. I wonder what Winston Churchill would think of all the Neville Chamberlains that have taken over GB. They use to be a force to reckon with, and now? What a bunch of limp wristed weasels!  Tell ya what….how 'bout YOU go have tea and crumpets with the bad guys, and we'll continue to kick their asses, eh?  Oh, wait a minute.  Sorry, we've got a bunch of Chamberlains now ourselves.  Would you like milk or lemon in that tea?
The misappropriated photo shows US Army Maj. Mark Bieger cradling an Iraqi girl wounded by car-bomb shrapnel. She died a short time later.
"The implication on Moore's Web site was that our soldiers were somehow responsible for that kid being wounded," Yon's lawyer, John Mason, told Page Six. "That is absolutely not true. She was the victim of an insurgent's car bomb." Yon said: "I've never sued anyone in my life. It looks like Mr. Moore might be the first." Page Six e-mailed Moore for his response, but he didn't get back to us, either.
Let's face it. Moore is a totally irrelevant tub of lard! He takes a small piece of truth, and twists it into a major fabrication. His films are crap, filled with lies, and honestly, he's not all that good at what he does. Anyone with half a brain can see through his crap. But then, there are a lot of folks who don't even have that much brain power anymore, sad to say. I hope Yon rips him a second and third one!  He's obviously too much of a coward to respond, because, in the long run, I think he KNOWS he's full of male bovine excrement!
House Democrats propose $825 billion stimulus bill
Working closely with President-elect Barack Obama, House Democrats on Thursday called for $825 billion in federal spending and tax cuts to revive the economy, with strong emphasis on energy, education, health care and jobs-producing highway construction.
The legislation calls for federal spending of roughly $550 billion and tax cuts of $275 billion over the next two years—totals certain to change as the measure works its way through Congress.
The measure calls for $90 billion to help the states meet the rising cost of providing health care for the poor in the recession, and another $39 billion to subsidize coverage by out-of-work wage-earners who cannot afford the cost of their employer-covered health care.
This is getting ridiculous. All this tells me is that no one has to be responsible for their own actions anymore. The fed'rul gubmint will come along and bail them out no matter how irresponsible they are, with OUR money!
S.S.  D.D.
Mark 3:24-25
24 And if a kingdom be divided against itself, that kingdom cannot stand.
25 And if a house be divided against itself, that house cannot stand.