An Ol' Broad's Ramblings
Archive for 29 January 2009
Illinois Senate Kicks Blagojevich Out of Office
Illinois senators stripped Rod Blagojevich of power Thursday in the final act of a political drama filled with twists and turns that will likely end Blagojevich's political career and hand the reins of state government over to Lt. Gov. Pat Quinn.
Senators voted unanimously to convict Blagojevich, 59-0. The outcome was never in doubt. In fact, Quinn went to the state Capitol earlier in the day in preparation of being sworn in immediately after the vote.
Ya might find this a little odd, but in a way, I kind of feel sorry for the little big haired weasel. Not sure why, but there's this odd little twinge. Oh, wait a minute….it's just a little indigestion. Where's the Maalox?
Dan Rooney called front-runner for ambassador to Ireland
Dan Rooney's friends are encouraging the Steelers owner to pursue the ambassadorship to Ireland, said a former ambassador there who believes Rooney would be "great for America" in that role.
The Irish Times, a Dublin newspaper, reported that Rooney is among the front-runners to succeed Thomas Foley in the post, along with Caroline Kennedy and AFL-CIO President John Sweeney. The White House declined comment, and Rooney could not be reached.
No offense to Mr Rooney, but is a sports team owner really all that qualified to be a diplomat?  Seriously, none of the "front runners" really wind my watch, but a football team owner?  Hmmm….
Hey….I've got ancestors from Ireland too….maybe I could be the ambassor?  Sounds like a good idea to me.  I'm just as qualified, and I like Ireland. 
Ethics committee won't take up complaint against Kent Williams
"It was the verdict first, and then no trial," he said. "The explanation that the ethics committee doesn't have jurisdiction over ethics is laughable, if it weren't such a tragedy."
Harwell said that the ethics committee was not the correct venue to bring the complaint, and that moreover, the incidents that were the subject of the complaint had been properly resolved two years ago, when they arose.
"I do think that the procedure of bringing it before the ethics committee was the wrong place to bring it," she said.
The more I read about the doings in Nashville, the more I suspect that the whining baby boomer generation, and our offspring, are in need a bit good old fashioned spanking! I'm not thrilled at the way the Williams guy was put in place. But I also don't think it was Kelsey's place to bring the complaint. Naturally, the left leaning Tennessean goes out of their way to placate the Dhimms.
Obama Courts Senate Republicans for Stimulus
President Barack Obama's $819 billion economic stimulus package is headed for the Senate after a surprisingly partisan vote in the House in which Republicans united in opposition and 11 mostly conservative Democrats defected.
Well, I don't know why it's so 'surprising' that the R's voted against such a ridiculous bill. Well, with as many RINO there are, running around, I guess it IS a bit of a surprise. Perhaps, they're getting the picture? Naw…. They'd have to have common sense. Which explains why the Dhimmis are so gung ho on this bill. No common sense!
W. Pa. center entangled in judges' scheme
A company owned by a prominent Pittsburgh businessman is at the center of a federal investigation into a kickback scheme involving two Luzerne County judges.
President Judge Mark Ciavarelli Jr. and Judge Michael T. Conahan agreed this week to plead guilty to criminal charges they accepted $2.6 million to steer delinquent children to juvenile detention centers, according to an agreement filed in U.S. District Court in Scranton.
The detention centers are owned by Pennsylvania Child Care, which operates a facility in Pittston, and Western Pennsylvania Child Care, which runs a center in Butler County.
The first question that popped into my head…..are judges elected or appointed in PA? So, I looked it up. As best I can tell, they are elected. Now, from a state that keeps re-electing John Murtha and Arlen Specter…..why am I not surprised that they would also elect a few judges of the criminal mind?  That might be an unfair assessement on the whole state, but…..
Dallas likely to pay for 500 homes for homeless
The Dallas City Council has agreed that taxpayers should help fund the construction of 700 permanent housing units for homeless people who need consistent support to get off the streets.
Though council members haven't yet committed any money to the plan, their vote Wednesday signaled that they intend to use city money to pay for about 500 of the 700 units within the next five years. Federal funds will pay for about 200.
Putting it right there, in front, I do NOT want to see people living on the streets. But is it really the job of city government to use the sparse tax dollars in such a manner? This is why people give to charities. So they can actually HELP those who need it, and want it. Many of the homeless are drunks and drug addicts who don't WANT to be 'helped'. For families that have hit hard times, there are many charitable organizations that are more than willing to lend a helping hand. One other thing, on my recent trip to Dallas, I saw a large empty field where once a large apartment complex stood. May I ask why, if Dallas is so keen to 'do something', do they not purchase buildings that are already in existence, and with perhaps some repairs, use those for housing the homeless? Just wondering. Seems it would save a WHOLE lot of money for the taxpayers.
UN trying to raise $613m. in Gaza aid
UN Secretary-General Ban Ki-moon said help is indeed urgently needed. He says he was deeply moved by his visit to Gaza and that he gave his word that the UN would help.
Speaking to reporters at the World Economic Forum on Thursday, Ban said the appeal covers the requirements of UN and other aid organizations for the next six to nine months, and will help provide everything from medical care to clean water.
He added that an appeal for longer-term needs would be launched later.
……..shhh…..I'm thinking. Trying to remember if EVER there was an appeal from the Useless Numnuts to aid Israel after Hamas, or any of the other pigs, attacked, destroyed and murdered innocents. Nope. Can't think of a single incident. If there was one, could someone please clue me in? I'd much appreciate it. Hey….Numnuts……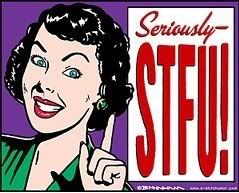 Stimulus bill expected to benefit Memphis-area schools, police
Memphis City Schools, Shelby County Schools and the Memphis Police Department are likely to be major beneficiaries of a funding stimulus measure that passed the House Wednesday night.
The city schools are expected to collect $100.1 million this year and $148.1 million in 2010 under terms of the American Recovery and Reinvestment Act. Of that, more than $75 million will be for retrofitting, modernizing and weatherizing schools, according to an estimate made by the office of U.S. Rep. Steve Cohen, D-Tenn.
If you've ever watched the evening news out of Memphis, you might come to the same conclusion I have. NO amount of money is going to do diddly for those schools until someone gets a grip on the discipline.  What would be the point of 'modernizing' if the little darlin's are just going to destroy it….once again?
Ford loses $5.9B in 4Q, won't seek aid
Ford Motor Co. said Thursday it lost $5.9 billion in the fourth quarter and burned through $5.5 billion in cash as sales slumped, but the company still says it does not plan to seek federal loans.
The second-largest U.S. automaker said it lost $2.46 per share, compared with a loss of $2.8 billion, or $1.13 per share, for the year-ago period.
Y'know….I'm really starting to rethink my personal boycott on Ford. I'm gaining a new respect for them, so if they are still around when I get my truck, I'm thinking a Ranger. Hey…why do I need a HUGE one. The little one will do just fine for my needs.
Mourners Arrive For Last Veteran
Six Royal Navy personnel carried the Union Jack-covered coffin of William Stone, who was known as Bill.
Medals from his long years of service, including the British War Medal, Atlantic Star andAfrica Star, were carried in on a cushion.
The veteran, from Watlington in Oxfordshire, died on January 10 aged 108.
We are losing the 'Greatest Generation'! God speed sir, and thank you!
S.S.  D.D.
'US drafts conciliatory letter to Iran'
The Obama administration is preparing a letter to Iran intended to warm relations and pave the way for direct talks between Washington and Teheran, The Guardian reported Thursday.
Work on the document reportedly began immediately following the November election, upon receipt of a letter of congratulations sent to the elected president by Iranian President Mahmoud Ahmadinejad.

Diplomats quoted by the paper said the letter, which has seen several drafts so far, would aim to change the US tone towards Iran and offer a different stance on relations between the nations. In it, Obama would seek to assure Teheran that the US is not interested in toppling the Islamic regime, but only to see a change in its conduct.
One of the drafts reportedly calls on the Iranian leader to note the superior standards of living in neighboring countries and consider the advantages of lifting the Islamic Republic's pariah status in the international community.
A suck up and a put down. I've no doubt that would go over REAL well with Ahmadinnerjacket.
While its tone is described as conciliatory, the letter also calls on Iran to stop sponsoring terror.
Well, Jiminy Crickets, why not just ask the earth to stop spinning and the sun to stop rising in the east? This is what Iran does. It 'sponsors' terror.
Javanfekr also dismissed UN resolutions demanding Iran suspend uranium enrichment. "We have passed that stage. We have rejected resolutions. Those resolutions were issued under US pressure. We work in the framework of international laws."
"Obama should act realistically to avoid repeating [former US president George W.] Bush's mistakes," he added.
Three rounds of UN sanctions have been imposed on Iran but Javanfekr said they were "ineffective."
And this is a surprise? EVERYTHING the Useless Numnuts do is 'ineffective'.
Referring to the Obama administration's suggestion of direct talks, Javanfekr said, "We are ready for talks with some preconditions … including ending America's military presence in Iraq and Afghanistan," he said and repeated the demand for an apology.
The U.S. owes NO ONE an apology, especially Iran!  Perhaps we should also apologize to France for saving their sorry asses in WWII?
Ahmadinejad also urged Washington to withdraw its troops stationed around the world. He said Iran would be closely watching what President Barack Obama's new administration does and would welcome a real shift in the US approach.
Ya know, personally, I am sick of the the U.S. being the 'world police', but if we don't do it, who will? Who is going to protect the innocent from the likes of the Taliban? The 'Dinnerjacket? I don't think so.
The idea that there is even a draft of a letter, reaching out to terrorists states, tells me a WHOLE lot about B. Hussein. That he would even considering such a thing….. Well, say what you will about Bush, but at least he never gave the appearance of sucking up to terrorists (Saudis have the oil, remember?  And we aren't allowed to be energy independent…thank you weasels in D.C.). At this point in time, I don't have much faith in The ONE. Odds are, I never will. IF he should do something….RIGHT….I'll let you know.
Ephesians 2:1-5
1 And you hath he quickened, who were dead in trespasses and sins;
2 Wherein in time past ye walked according to the course of this world, according to the prince of the power of the air, the spirit that now worketh in the children of disobedience:
3 Among whom also we all had our conversation in times past in the lusts of our flesh, fulfilling the desires of the flesh and of the mind; and were by nature the children of wrath, even as others.
4 But God, who is rich in mercy, for his great love wherewith he loved us,
5 Even when we were dead in sins, hath quickened us together with Christ, (by grace ye are saved)