An Ol' Broad's Ramblings
Archive for 4 February 2009
David Ogden – Deputy Attorney General
Volunteered to represent, pro bono, the murder defendant in Roper v. Simmons, in which the Supreme Court declared the death penalty unconstitutional for all minor defendants, including those tried and convicted after 18. In his brief, Mr. Ogden advocated for the consideration of international law and norms to influence U.S. constitutional law.
In a brief filed with the Supreme Court, he opposed internet filters at public libraries that block pornography. Mr. Ogden argued in favor of "unfettered Internet access" at public libraries.
Filed briefs in many controversial cases for the American Psychological Association, including one in Planned Parenthood v. Casey, where he wrote:
"Abortion rarely causes or exacerbates psychological or emotional problems. When women do experience regret, depression, or guilt, such feelings are mild and diminish rapidly without adversely affecting general functioning. The few women who do experience negative psychological responses after abortion appear to be those with preexisting emotional problems. . . . In sum, it is grossly misleading to tell a woman that abortion imposes possible detrimental psychological effects when the risks are negligible in most cases, when the evidence shows that she is more likely to experience feelings of relief and happiness . . ."
It's been weeks since the last one, so on Sunday, The New York Times Magazine featured yet another cheery, upbeat article on single mothers. As with all its other promotional pieces on single motherhood over the years, the Times followed a specific formula to make this social disaster sound normal, blameless and harmless — even brave.
These single motherhood advertisements include lots of conclusory statements to the effect that this is simply the way things are — so get used to it, bourgeois America! "(A)n increasing number of unmarried mothers," the article explained, "look a lot more like Fran McElhill and Nancy Clark — they are college-educated, and they are in their 30s, 40s and 50s."
Why isn't the number of smokers treated as a fait accompli that the rest of us just have to accept? Smoking causes a lot less damage and the harm befalls the person who chooses to smoke, not innocent children.
Senator Jim DeMint (R-SC)
*****No, it's not my opinion.  Wish I had written it though.  This post was put on Facebook by L.L. Brown, IV.  I hope he doesn't mind that I am doing a copy and paste, but this is something that should be read!*****
The election of Barack Hussein Obama was not political. It was cultural. This is the end result of years and years of dumbing down American education, feminizing boys, infantilizing adults, extending adolescence into the 30′s, and putting a tremendous focus on entertainment and distractions above all else. We have gotten soft. We value style over substance. Our Presidential election is now American Idol: White House Edition.
Conservatism is now in the wilderness. We lost and we lost BIG. But in particular we got spanked with younger voters. What to do? Be cool man, be cool.
We all know Obama didn't win with better ideas, a better record of achievement, or better policies. He won with better messaging, better branding, and a cult of personality that would make Stalin blush. Obama was sold like an iPod. He won because he made people FEEL something about themselves. For some (guilty whites) that meant feeling they could make up for the sin of being born pale. For others (mostly single women) that meant feeling he was a strong, calming male presence with a deep voice and gentle yet strong manner who could guide the country through tough times and hold their hand. Maybe even cuddle a little. And for young people it meant feeling that they were part of a movement. That they were changing the world simply by voting for Obama. It meant feeling the kind of excitement and exhilaration at an Obama rally that one could find at a rock concert. It meant feeling that Obama was so damn cool that anyone who wasn't voting for him was, by definition, NOT cool. And who wants to be un-cool?
…..to need something like this:
Well, actually, not terribly old. sigh…. Got mine from the UPS guy a few minutes ago. The Mr opened the box, and my first thought….."Where the heck is my butt suppose to go?" It's a cane, that doubles as a seat, when the need arises. I guess I could plant just one cheek, and pray I don't fall over.
Oh, if you are wondering why I have a need for such an item….I have a degenerating spine, and standing for any length of time can get extremely painful.  Now, not only will my back hurt, my ass will too.  Oh yippee! 

Government does NOT create jobs.  Jobs are created by businesses, meeting the needs of the consumers.
Climate bill possible "in weeks": Sen. Boxer
The Senate's top environmental lawmaker offered a preview on Wednesday of major component of climate change legislation she said could be introduced "in weeks, not months."
"We are not sitting back and waiting for some magic moment," Barbara Boxer, a California Democrat who chairs the Senate Environment and Public Works Committee, told reporters. "We're ready to go."
Boxer shepherded carbon-capping legislation to the Senate floor last year, the most progress any climate change bill has made in the U.S. Congress. That bill won 48 votes, with 36 opposed, but died after a procedural maneuver by opponents.
The arrogance is just astounding! You can NOT legislate the weather! Sorry! You just can't!  Just one more ploy from the weasels in Washington to control something they have NO control over, and never will!  BUT, they will destroy the economy, even more so than they already have with their useless meddling.
Bills like this are nothing more than a further eroding of our freedoms. Do I want dirty air? No, of course not. That being said, the air is a whole lot cleaner than it was during the industrial age, and to be honest, I WISH the planet was warming! I'm freezing my tuckus off, right here in Podunk, Tennessee!
IF the planet were to warm up a bit, there would be longer growing seasons. Food would be available for more people, and starvation, although it wouldn't disappear, it would be curbed a bit.
Y'all want to 'cap-carbons'????  Stop blowing all that hot air out of D.C.!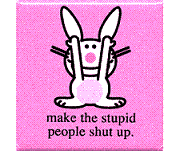 $500G PAY CAPS FOR BAILOUT CEOS: OBAMA
Call it the maximum wage.
President Barack Obama wants to impose a $500,000 pay cap on executives whose firms receive government financial rescue funds, a dramatic intervention into corporate governance in the midst of financial crisis.
Call me a capitalist, but I really don't think it's the POTUS' job to dictate how much a company can pay it's execs. Nor, do I think the gubmint should be dictating how little they can pay. No, that's not the government's job at all. Yes, I do understand these companies were "bailed out", but if said company continues to act foolishly, and mismanage the funds, then said company should be sold to the highest bidder, the bail out money returned to the taxpayer, and life will go on.  OR, the company will go in the crapper, where it probably should have been in the first place, and there will be another company come along and take up the slack.
Hamas Police Steal Humanitarian Aid from UNRWA Warehouse
Hamas police raided an UNRWA (United Nations Relief and Works Agency) distribution store at Beach Camp in Gaza on Tuesday, stealing thousands of blankets and hundreds of food parcels from local staff at gunpoint.
"This took place after UNRWA staff had earlier refused to hand over the aid supplies to the Hamas-run Ministry of Social Affairs," explained Jerusalem-based UNRWA spokesman Chris Gunness. "The police subsequently broke into the warehouse and seized the aid by force," he said.
Is it such a shock that murderers are also thieves?  Well, it's not to me, and shouldn't be to any rational human being.  These pigs that so many seem to think are 'fighting for their people', are nothing more than thugs, who USE those same people, women and children, as human shields, because the cowards would rather have the world see a bullet ridden body of a baby than to die themselves.  Scum.  Pure and simple.
Strategy used vs. insurgents in Iraq helps Chicago cops fight crime
"It is very dramatic," he said. "It's an early validation of the strategy. Now we need more people to buy into it, particularly the public."
It's good news for a department criticized for Chicago's 2008 murder total, which surpassed 500 for the first time in five years.
Any city that has 500 murder in one year is definitely doing something wrong, and NEEDS to change their strategy. I think even Al Capone would be surprised at even how even more violent that city has become since his reign of terror in the 20′s and 30′s.  Actually, all you have to do is take a good look at who is in charge, and a few reasons will come to mind.
'I did not kill them' condemned man says
Steve Henley was already strapped to the gurney when the blinds were raised in the death chamber and his family saw him for the last time.
They'd spent the last hour together in sterile conference rooms, reminiscing about their father and praying about his exit from this life. They spent 12 long minutes staring at the blinds with no clue what was happening behind them. When the time finally came at 1:17 a.m. and a prison official raised the blinds, Henley lifted his head from the gurney as if surprised, and stuck out his tongue at his grieving family.
For the past two decades, Henley has insisted he did not fatally shoot Fred and Edna Stafford at their Jackson County home in 1985. Today was no different.
A few things here. First, how often do convicted murderers actually admit they did wrong? Second, why the hell was a "sterile room" necessary? And third, why did his partner only do 5 years of a 25 year sentence?????? I feel bad that the guy's family had to go through this, but after this many years, and no other suspects were found? Well, it just seems to me that it was way past time to carry out the sentence.
Woman Set Up Suicide Bomber Rapes
A woman suspected of recruiting more than 80 female suicide bombers has confessed to organising their rapes so she could later convince them martyrdom was the only way to escape the shame.
Samira Jassam, 51, was arrested by Iraqi police and confessed to enlisting the women and orchestrating dozens of attacks.
In a video released by police, she explains how she mentally prepared the women for martyrdom operations, passed them on to terrorists who provided explosives and then took the bombers to their targets.
I can't even begin to express my disgust for this subhuman POS!
10-year-old dies, apparently hanged at Ill. school
A 10-year-old Illinois boy has died after he was reportedly found hanging from a hook in his elementary school bathroom.
Officials at Oakton Elementary School in Evanston called 911 after finding fifth grader Aquan Lewis unresponsive at about 3 p.m. Tuesday.
School janitor Elliott Lieteau says the boy had been pulled off a hook and was lying on the floor when he entered the restroom. He says he performed CPR on the boy.
And they call this an apparent accident? I'm sorry, but the first thought that came into my head was "bullies". How often does a 10 year old put him/herself on a hook?  I've no doubt there will be more details coming out, and perhaps it was an 'accident', but……
S.S.  D.D.
Matthew 25:31-40
31 When the Son of man shall come in his glory, and all the holy angels with him, then shall he sit upon the throne of his glory:
32 And before him shall be gathered all nations: and he shall separate them one from another, as a shepherd divideth his sheep from the goats:
33 And he shall set the sheep on his right hand, but the goats on the left.
34 Then shall the King say unto them on his right hand, Come, ye blessed of my Father, inherit the kingdom prepared for you from the foundation of the world:
35 For I was an hungred, and ye gave me meat: I was thirsty, and ye gave me drink: I was a stranger, and ye took me in:
36 Naked, and ye clothed me: I was sick, and ye visited me: I was in prison, and ye came unto me.
37 Then shall the righteous answer him, saying, Lord, when saw we thee an hungred, and fed thee? or thirsty, and gave thee drink?
38 When saw we thee a stranger, and took thee in? or naked, and clothed thee?
39 Or when saw we thee sick, or in prison, and came unto thee?
40 And the King shall answer and say unto them, Verily I say unto you, Inasmuch as ye have done it unto one of the least of these my brethren, ye have done it unto me.