An Ol' Broad's Ramblings
Archive for 5 February 2009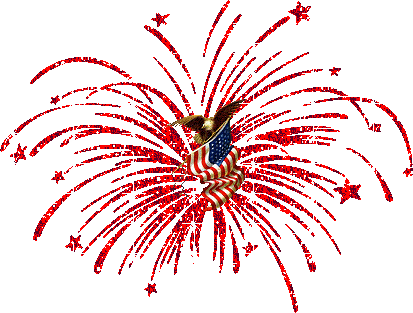 I could post something profound, or that makes me extremely angry, like the Scumbag in Chief and the USS Cole absurdity, but I'm beyond words on that one, so I'll refrain.
I'm not sure how I got to 5000, and that's just on this version of my Ramblings.  I'm not going to mention the Blogspot version. It couldn't be because I practically live on the computer, and there is a lot that goes on in the news and political world, could it?  No, of course not!
Just a thanks for to those who pop in now and then, all 3 of y'all!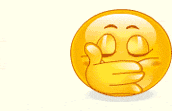 Evidently, I totally zoned sharing the front page news from our little corner of Tennessee, also know, fondly, as Podunk.  Well, this week, I'm going to rectify that.
Friend blasted with 12-gauge in argument
Shooter takes aim at owner intead of his dog
A local man shot in a dispute about a pit bull remained hospitalized at presstime in imporoving condition, Hardin County Sheriff Sammy Davidson said.
Christopher R. Cannon, 27, was struck in the lower left abdomen by a 12-gauge shotgun blast fired from 15 to 18 feet away.  Critically injured, he was trasported by ambulance to Hardin Medical Center and airlifted to a regional hospital, he said.
Evidently, the "alleged shooter" and his target, Cannon, worked together, and were considered friends.
According to the complaint filed in Hardin County General Sessions Court, a witness, Leslie Crotts, said Pickens "knowingly pointed a shotfun at the victim and attempted to shoot the victim, with the first attempt being unsuccessful due to a malfunction..  Ms. Crotts further stated that Mr. Pickens cleard the weapon jam, and then shot the victim in the abdomen."
Ok, I have to ask….why didn't the victim haul hiney while the scum bucket was fiddling with the shotgun?  I don't know what's happened to the quiet little place we decided to relocate!
Cut cable blacks out TVs
Sunday marked the most watched Super Bowl in history-but not in the Savannah vicinity.
Vandalism to Charter Communications cable equipment here caused an outage that kept customers from seeing the Steelers-Cardinals game and also cut internet and phone usages.
Oh, I can just bet there was some serious ranting going on, direced towards Charter folks.  I'd really like to know why anyone would cut cable lines.  Seems kind of silly if you ask me.
Crump is having to cut emplyees in budget crunch
Financial situation may be getting better
Caught in a cash crunch, the city of Crump has begun shedding employees.
Vice Mayor Judy Hollin said one street department worker has already been laid off.  The sole police dispatcher, Jennifer Grisham, is using up accumulated comp time and is not working.  She may be the next employee targeted for unemployment.
How is a police department, small as it is, suppose to function without a dispatcher?  I'd say our little burg could do without a Vice Mayor a lot easier than an extremely useful position, like a police dispatcher.  Oddly enough, this area has a lot of drug dealing going on, which we did NOT know when we moved here.  I guess it's becoming way too common for the backwoods areas of any state.  Sad.  Very sad.
Guardsmen will be honored for service in Iraq
Tennessee National Guard soldiers from Savannah, Lexington and Bolivar who returned home in September after a year in Iraq will be honored in ceremonies Sunday at Free-Hardeman University in Henderson.
Approximately 115 Guardsmen and their families will be recognized during Sunday's program which starts at 1:30 p.m. in the Freed-Hardeman Sports Center Auxiliary Gymn at 158 East Main St.
Yep.  Folks in TN still appreciate the service of their military folks!  Wish we could go, but previous commitments prevent it.  Instead, I will use this little forum to say…THANK YOU!
Director of schools rehired by board
In a near unanimous vote, the Hardin County Board of Education decided to keep Director of Schools John Thomas on the job.
Only Ron Ashe, whose district includes two of the five schools slated to be closed in a controversial consolidation and new contrustion plan, voted against extending the director's contract.
Can't say as I blame the guy, I'd vote against him too!  I've been trying to figure out who comes up with these cockemamy ideas, and why, but I guess my tiny little brain can't understand the need to spend extremely large amounts of money in order to bus kids way out of their familiar neighborhoods.
City commission meets tonight
The Savannah City Commission meets at 7 tonight (Thursday) to continue with several housecleaning items.
On third and final reading, commissioners will take up an ordinance that more completely describes junked vehicles and allows the city to recover its costs for mowing neglected private property.
A "slum ordinance "is to be heard on seond reading.  In part, it provides for the demolition of structures deemed unfit for habitation.
Well, that makes sense.  There are several places around the area that are exactly picturesque.  Gotta love living in a rural area.
And there ya have it!  All the front page news from Podunk!  Aren't you lucky?
…..it's these bozos!
Scientology: Psychiatrists to Blame for 9/11 Attacks
Psychiatrists are to blame for the 9/11 attacks, according to two leading officials of Scientology front group "Citizens Commission on Human Rights" (sic), or CCHR. In a just-released video compiled from two interviews on a Florida Scientologist's local cable-access TV show, these officials, CCHR-Florida president David Figueroa and former CCHR-International president Dennis H. Clarke assert that Dr. Ayman al-Zawahiri, normally considered to be Osama bin Laden's next-in-command, is really bin Laden's psychiatrist, and is directly responsible for bin Laden's transformation into an international terrorist.

That's real funny coming from a bunch who follow a 'religion', made up by a bloomin' science fiction writer!
"Writing for a penny a word is ridiculous. If a man really wants to make a million dollars, the best way would be to start his own religion."
Need a good laugh? Read the rest.  Problem is, these morons are quite serious…….. and dangerous.
Obama Offers Assurances to Religious Groups at Prayer Breakfast
President Obama assured religious groups that his administration will help them, but said his expansion of the faith-based White House office will strive to keep secular and religious groups on a level playing field.
Sorry Mr B. Hussein, the religious and the secular are NOT on the same "playing field"!
"The goal of this office will not be to favor one religious group over another — or even religious groups over secular groups," Obama said. "It will simply be to work on behalf of those organizations that want to work on behalf of our communities, and to do so without blurring the line that our founders wisely drew between church and state."
Psst! Genius! The "Founding Fathers" did NOT draw any line between church and state! Have you even read that piece of paper you swore to uphold? If not, give it a shot, then go read the letter to Thomas Jefferson from the Danbury Baptists Association, then read Jefferson's response.
The most contentious issue surrounding the updated office, potential restrictions on the hiring practices of religious groups that receive taxpayer dollars, will undergo a thorough legal review before Obama makes a decision on hiring guidelines.
The idea that a president, or any other weasel in the federal gubmint would impose guildlines for a church's hiring practice is beyong comprehension.  What he wants to, which he won't come right and say, is FORCE churchs to hire those with which they disagree on moral grounds.  In other words…..homosexuals, baby murderers, and the like.
On Thursday Obama is to announce the partnerships, which expand and tweak a faith-based office founded by President George W. Bush. The appointment of Joshua DuBois, a 26-year-old Pentecostal minister who headed religious outreach for Obama's Senate office and later his campaign, also will be made official.
My opinion of Pentecostals just dropped dramatically! I wasn't aware the Pentecostal church had no clue what was in the Bible from which they teach.
"Now, make no mistake, as someone who used to teach constitutional law, I believe deeply in the separation of church and state, but I don't believe this partnership will endanger that idea — so long as we follow a few basic principles," Obama said during a campaign speech in Zanesville, Ohio.
Must have been an ill informed teacher. No wonder so many are graduating from colleges these days totally clueless.
One question is whether the faith-based office will continue to hand out grants under the Bush rules while the hiring issue is under legal review.
Jim Wallis, a member of the new advisory council, downplayed the significance of the hiring issue. He said it came up only once in transition meetings, and that poverty, human trafficking and the Middle East were discussed in much more detail.
"I'm sure it will come up, but it's not the dominant issue," said Wallis, founder of the liberal Christian social-justice network Sojourners.
"Liberal Christian"? No such thing. That being said, they may be downplaying the issue, but that doesn't mean it isn't a HUGE issue.
One year ago this evening, a devasting tornado ripped through Tennessee.  Since that fateful evening, Savannah has rebuilt and moved on, but no one has forgotten.  Jr and I were huddled in the pantry, which is away from the outside walls, and heard the tornado pass overhead.  We were extremely lucky.  Others in our neck of Podunk were not.  This isn't a large populated area, so the loss of life hits hard.  One of the worst hit was Sharon Baptist Church, where thankfully, no one was killed.  It really was a miracle as there were a few people in the church at the time.
Here's a video of the devastation they suffered:
My posts from a year ago here, here, and here.
Obviously, the church wasn't the only place hit, but from those pictures, you can tell it was bad!
To look back, The Jackson Sun has a page full of what was going on at the time: the destruction, the loss, the personal stories, and the hope that being self sufficient, with the help of neighbors, can give.
Boy's death at school ruled suicide
Fifth-grader Aquan Lewis of Skokie was found unresponsive at 3 p.m. Tuesday at Oakton Elementary, 436 Ridge Ave. in the north suburb. He died at Children's Memorial Hospital at 4:30 a.m. Wednesday.
Aquan told a teacher he planned to kill himself, and the teacher may also have shared the boy's comments with another staff member, sources told the Sun-Times. One of the sources charged that school personnel failed to take the threat seriously.
According to a law enforcement report, Aquan had been scolded by school staff earlier Tuesday.
I have to ask….why didn't that teacher take the boy to the office, call his mother, do something!  Anything?  I realize that schools aren't babysitters, and it's hard to keep up with every kid, but he stated his intentions, and the teacher was negligent.  With our kids so fragile these days, thanks to the whimpifying, every such threat should be taken seriously until it's proven to be nothing more than words.
The former THP lieutenant who snooped on up to 182 Tennesseans, 70 percent of them women, will not face prosecution in state court, Davidson County District Attorney Torry Johnson said Wednesday.
And the public may never know most of the identities of the people Lt. Ronnie Shirley improperly ran through a criminal justice database. Johnson's office returned the list of victims to the highway patrol's parent agency, Tennessee Department of Safety, which conducted the criminal investigation of its officer.
Are they kidding? Wouldn't some kind of stalking law, invasion of privacy, some Constitutional thing, be grounds for prosecution? I'm not a lawyer, and although I did try to follow what was going on, I thought for sure he would be prosecuted for something. Sheesh. If you read the whole story, this isn't the first time this clown has abused the power that came with his position.
DEA continues pot raids Obama opposes
"The president believes that federal resources should not be used to circumvent state laws, and as he continues to appoint senior leadership to fill out the ranks of the federal government, he expects them to review their policies with that in mind," White House spokesman Nick Shapiro said.
Medical use of marijuana is legal under the law in California and a dozen other states, but the federal government under President Bush, bolstered by a 2005 Supreme Court ruling, argued that federal interests trumped state law.
Color me confused. Haven't federal laws been circumventing states laws for decades? I have no problem with doctor prescribed pot. It really does aid in controlling nausea from chemo and such. What I see in California has nothing to do with actual medicine. Does this explain why there are so many fruits, nuts and flakes on the left coast? Hmmmm….  (Apologies to those I KNOW don't fall into that category out there. 

)
'770′ Chabad-Lubavitch World HQ Targeted in Jihad Videos
Barely two months after a rabbi, his wife and four other Jews were brutually murdered in a Chabad House in Mumbai, India, the Chabad-Lubavitch World Headquarters at 770 Eastern Parkway in Brooklyn has been targeted in a series of jihadist videos posted on the internet.
The English-language videos and posts singled out Orthodox Jews, and especially the Chabad-Lubavitch community in the Crown Heights neighborhood in Brooklyn, New York, for attack.
Are the Orthodox allowed to carry guns? I mean, from a religious standpoint? Screw New York's laws! This is life and death here, and should be taken into account. Threats against Jews have always been there, but is it my imagination that since BHO won the election, they have increased? Perhaps I'm mistaken, but…..
The nonpartisan Sunlight Foundation identified 28 separate instances within Rangel's 30 years of congressionally mandated filings where, it says, he failed to report acquiring, owning or disposing of assets.
The new report could add more woes for the powerful Democrat, already under investigation by the House Ethics Committee over his finances and possible abuse of authority.
"Assets worth between $239,026 and $831,000 appear or disappear with no disclosure of when they were acquired, how long they were held, or when they were sold," foundation researchers wrote after poring through Rangel's filings from 1978 to the present.
"House Ethics"?

Sorry….got carried away.  I've said it before, I'll say it again….if this clown can't keep up with his own finances, and pay his taxes as he expects everyone else to do, what is he doing as the CHAIRMAN of the House Ways and Means Committee??????  I think it might be prudent, if BHO is serious about that ethical BS he was spouting (which has become obvious, it wasn't), to insist that Rangal resign!
Obama says faith shouldn't be used to divide
President Barack Obama is telling the National Prayer Breakfast that even though faith too often has been used "as a tool to divide us from one another," there is no religion in the world that is based on hatred.
Obama, in prepared remarks, said, "There is no God who condones taking the life of an innocent human being."
Really? Perhaps B. Hussein should talk to his Muslim brothers about that!  How 'bout all his baby murdering friends, as well!
S.S.  D.D.
Habakkuk 2:1
1 I will stand upon my watch, and set me upon the tower, and will watch to see what he will say unto me, and what I shall answer when I am reproved.