An Ol' Broad's Ramblings
Archive for 11 February 2009
Wanna see a really freaky critter?  Go here!  Seriously.  Gives me the willies!
One complaint bans prayer for Wisc. board meeting
A county government in Wisconsin will no longer open its meetings with prayer, against the will of the majority.
The Dodge County Board of Supervisors has traditionally opened their meetings with prayer for years, until newly-elected Supervisor Dean Fuller complained it was unconstitutional. The Associated Press reports board chairman Russell Kottke received a letter from the atheist Freedom from Religion Foundation, claiming prayer is illegal and suggesting the meetings be opened with a moment of silence.
When the hell did the people of this country become such cowards? When a minority of one can thwart the will of the majority, there is something REALLY wrong! While living in Dodge County, one of the things I noticed were the many churches (and quite a few bars), of all denominations. What this told me was that the people of that county took their faith very seriously. Well, at least they took their worship seriously. What gave this clown the right to claim prayer unconstitutional? Where in the Constitution does it say you can't pray at a county supervisor meeting? Go look. I'll wait.
Cue Jeopardy music.
Not there? Nope. No where in the Constitution of the United States does it say anything about not being able to pray. As a matter of fact, right there in the Bill of Rights, the First Amendment states "Congress shall make no law respecting an establishment of religion, or prohibiting the free exercise thereof…". It says NOTHING about barring government bodies from praying.
On the other hand, there was this:
Crowd gathers in support of prayer at county board meetings
Prayer supporters who gathered Tuesday from different corners of Dodge County carried a singular message, summarized by Vicki Baum of Burnett when she said, "Faith does not end at the steps of the county building."
"We are hoping to keep prayer in our county meetings so our county leaders can make the right decisions. So that they're going with the spirit of God, rather than man's spirit," said Raymond Olson of Juneau.
I wish there had been more there, holding up signs, letting that weasel know they don't appreciate his actions. If people do not start standing up to these types, then surely, we will lose our right to worship, anywhere. The majority of Americans, yes, majority…as in 85 to 90% profess their belief in God. Should a very small percentage rule the actions of the majority? No. But that hasn't stopped groups like the ACLU and FFRF from shoving THEIR agenda down our throats. If you don't believe, you don't have to pray, but you should also not prevent others from doing so, especially if the majority approve.
Goodbye, America! It Was Fun While It Lasted
It's bad enough when illiterate jurors issue damages awards in the billions of dollars because they don't grasp the difference between a million and a billion. Now it turns out the Democrats don't know the difference between a million and a trillion.
Why not make the "stimulus bill" a kazillion dollars?
All Americans who work for a living, or who plan to work for a living sometime in the next century, are about to be stuck with a trillion-dollar bill to fund yet more oppressive government bureaucracies. Or as I call it, a trillion dollars and change.
Welp, we've had dogs, cats, peacocks and goats, but this was a serious first!
I'm sitting, as I do frequently, in my recliner, watching the idjit box, snooping the internet and noticed movement.  I have to admit, it was quite a surprise, although considering where we live, it really shouldn't be at all.  Many of our neighbors have all kinds of critters, but other than the dogs, cats, and the deceased peacocks, they aren't usually hanging around our front yard.
Naturally, I had to go out and get a few pictures.
Three horses, in need of a serious brushing and some food, and a donkey.  I guess during the nasty weather this morning, the fence got knocked down.  The belong on the other side of the trees, and no, not to the former peacock owner….the other side.
Well, what can ya do?  We do live out in Podunk, after all! 
Oops.  Forgot one:
Still looking into this, but it's a nice song.
H/T:  GM Roper via Twitter
Update: Well, they seem to be connected to People For The American Way, which is, IMHO, in no way, shape, or form, the American way.  Now, I might be wrong about this, but….  Still a nice song though.
Those little green stubby things are daylilies. 
When they are all grown up, they should look like 
in a few days.
Yeah, there are a couple of weeds sprouting up to, but what the heck.  Heh.
POLLS, particularly in the US, tell us that many conservatives still distrust Charles Darwin's theory of evolution. The bicentenary of his birth should be a fitting occasion for the Right to take another look at a man who contributed immensely to some ideas that it holds dear.
I have no problem with Darwin. I've no doubt he was a good guy. What I have issues with is some yahoo insisting my ancestors were swinging from the trees. Said yahoo's ancestors might have, MINE did not.
Darwin was not an atheist but a Victorian believer. He was not a proto-Marxist but a liberal, which in 19th-century Britain meant someone who favoured individual liberty over big government.
My, my. How times have changed.
Darwin did not set out to deny God. Anyone who has read On the Origin of Species, The Descent of Man or his correspondence is immediately struck by how careful Darwin was to avoid what we would today call an ideological agenda. But this diligent student of nature did make one shattering discovery: not the theory of evolution itself, which had been proposed many times and can be traced back to the Greeks, but the fact that evolution is a random process of natural selection whereby certain variations that become well-adapted to the environment are gradually preserved through hereditary transmission. Ultimately, all species have a common origin.
I KNOW all species have a 'common origin'. It's just the my knowledge conflicts with those who believe it was all random. Why do you think they fear "intelligent design"?
Obviously, there is an issue of survival of the fittest. If we keep going the way we have been, unable to adapt to our surrounds, instead of trying to adapt our surrounding to us, we too, will go the way of the Dodo. In the grand scheme of things, we are insignificant. We can only control so much, and no more. That control is our behavior, not the behavior of others.
And yet science has confirmed and expanded Darwin's theory, using it to great advantage. What he called the mystery of variation in offspring was explained by modern genetics. DNA sequencing and molecular biology have helped to understand the evolution of viruses and therefore to protect people from diseases.
Who made the DNA? What Power was able to put all these tiny little things together to create life?  I'm fairly sure there wasn't a ACLU lawyer, in some laboratory, at the beginning of time, stirring up an interesting concoction that produced some form of life.
It is fascinating that conservatives who advocate a spontaneous order, the free market, in political economy and decry social engineering as a threat to progress and civilisation should resent Darwin's overwhelming case for the idea that order can design itself.
"Social engineering" is a WHOLE lot different than the work of the actual Creator.
The bicentenary of Darwin's birth is a good opportunity for those on the Right who trash him as an icon of the Left to give the author of On the Origin of Species another chance.
Now, see? This is where we keep running into problems. It's not that the Right trashes Darwin, it's that we TRASH those who would SHOVE him down our throats, and refuse to see the obvious…there ARE varying opinions, and ALL should be investigated, and taught. The left believes that Darwin disproves the existence of God. Those, who actually use their noggin' on the right, believe Darwin PROVES His existence.  Who, but a Creator with an excellent sense of humor, could come up with a platypus?
Iowa Trooper Suspended For Obama E-Mail
An Iowa State trooper who was investigated after it was shown that he forwarded an e-mail showing mug shots of people wearing Obama t-shirts has been suspended for 30 days.
You mean THIS picture?  So, what's the problem?
Sgt. Rodney Hicok was at home and off-duty when he forwarded the e-mails, said an official with the Iowa Department of Public Safety Bureau and Professional Standards.
Unless he was at work, using a taxpayer funded computer, I don't see what business it is of ANYONE what he forwarded.
The e-mail made disparaging remarks about 15 people in the photos and referred to Obama as having "quite a fan base."
Stating to obvious of what was apparent in the picture is not disparaging. It's a visual fact, where these certain folks are concerned.
In a statement, Hicok said, "I am deeply sorry for my actions … I apologize to anyone this e-mail may have offended, as well as my family, citizens in my community and Iowa taxpayers."
Hicok ended his statement by saying he guaranteed "nothing like this will ever happen again."
"I regret what happened and wish I could take it back," Hicok said in the statement.
What the heck does he have to apologize for, and to whom? I can only assume he was sending the email to friends and family, so how did anyone else find out about it? I suppose that no one has a right to express an opinion anymore, especially comes to The ONE, and his supporters.
One thought comes to mind….how many people lost their jobs, or were suspended, for forwarding a "disparaging" email about Bush, or his supporters?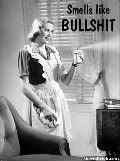 Wharton urges tougher gun laws, calls violence a health risk
Shelby County Mayor A C Wharton, in a push to increase public safety, has called for a statewide gun-offender registry and tougher penalties for people who carry handguns without permits.
In his annual State of the County address to the Rotary Club on Tuesday, Wharton unveiled a flurry of ideas to reduce violent gun crimes, including state legislation that would make it a felony instead of a misdemeanor for first-time offenders who illegally carry guns.
Perhaps, if current gun laws were enforced? What a novel concept. But no, people like Wharton, want even MORE laws. It's real simple, IMHO. If you commit a crime, gun or not, you commit a CRIME! Punishment should be appropriate, and severe! And SWIFT! Molly coddling 15 year old gang bangers, because they are juveniles, is not solving a serious problem. But these asshats what to criminalize all gun owners.  No, it doesn't say that, but that's the end intent. Once they remove our guns, they remove our rights. ALL law abiding citizens should be able to carry a weapon, with or without, a permit!  Openly, or concealed!
Obama stakes presidency on stimulus
President Obama on Tuesday for the first time staked his fledgling presidency on pulling the country from its economic crisis, promising dispirited Floridians that his stimulus plan will produce tangible results such as jobs and tuition credits or he'll be ousted from office in 2012.
Mr. Obama — who earned a small victory when the Senate passed his $838 billion plan but then was hit with a big drop in the stock market — was on the campaign trail again, using a town-hall meeting and one of the best weapons in his arsenal: himself.
If that's the best he's got, he might as well pack up and head back to Chicago. They appreciate his brand of politicking. I'm afraid the rest of us are none to fond of his form of thievery. And yes, I do see him OUSTED in 2012. Seems a whole lot of folks are putting down the Kool Aid, and seeing him for what he is….an empty suit.
Obama Official: Bibi has Grown Over the Years
The rightward shift in the makeup of the Knesset is a "significant setback" to President Obama's ambition to move quickly on "Israeli-Palestinian peace," the Washington Post wrote Wednesday. The D.C. daily said that key players in the Obama administration "have long and difficult memories of dealing with Binyamin Netanyahu, the Likud leader, when he was prime minister during the Clinton administration. It is no secret that U.S. officials would prefer to deal with Livni, who as foreign minister spearheaded unsuccessful talks with the Palestinians in the waning days of the Bush administration."
Setback? Oh, I dunno about that, at least not from the RIGHT perspective. The one thing Israel doesn't need is a bunch of appeasers. They've tried that. Didn't work.
'UNCARING' SCHUMER TAKES HEAT ON SPENDING
"Let me say this to all of the chattering class that so much focuses on those little, tiny, yes, porky amendments: the American people really don't care," Schumer said. "The American people care far more that there's a proposal in the bill, this one I pushed, that gives kids a $2,500 credit to families who pay tuition to put their kids through college," he said.
A few hours after Schumer finished his speech, a video clip of his remarks went "viral," with nearly 50,000 hits on YouTube.com
The reaction was overwhelmingly negative. "Who keeps voting this schmuck back into office?" asked one YouTube viewer.
Evidently, it's a whole lot of schmucks in New York.  Video posted here, just in case ya missed it.  Contact info.
Former fiancee moves back in with Peterson over her father's objections
"I'm not going to let this happen," said Ernie Raines, the father of 24-year-old Christina Raines. "I'm not going to wake up and get a call and have to look for my daughter."
State Police are still looking for Peterson's fourth wife, Stacy Peterson, who was 23 when she vanished in October 2007. They have labeled her disappearance a "potential homicide" and named Peterson, 55, their sole suspect.
Peterson's third wife, Kathleen Savio, was found dead in a bathtub, a death now considered a homicide.
What the heck is the matter with that girl? Is she so stupid that she would consider a murder suspect to be a 'good catch'? Jeeeez.  Listen to your daddy, kid….ya just might live to see your old age.
Bungling silenced Victoria bushfires warning
PRIVACY laws and interstate bickering over funding sabotaged plans to introduce a nationwide fire-alert system in time for this year's killer bushfire season.
Wow. Go figure. Governments are the same every where, ineffective.  Also seems that anarchy is taking over, as well.  Aren't things bad enough without the garbage egging it along?  Prayers with the folks of Australia.
Governor to lay off workers if no budget deal
Gov. Arnold Schwarzenegger will send layoff warnings to 20,000 state workers at the end of the week if the Legislature has not approved a deal to close California's $42 billion budget deficit, the governor's spokesman said Tuesday.
The Weaselnator might want to start right there in Sacramento, in the state house.  You know, can those morons that put the state in such a shape in the first place.
S.S.  D.D.
Favre's agent says Jets quarterback will retire
Brett Favre's agent says the New York Jets quarterback will retire. More details to follow.
Yeah? So what? Big deal.  He's done this before. If he had stayed retired, like a big boy, and done some good things while retired, he could have been a 'hero'. Now, he's just a flippin' joke!
1 Corinthians 13:11-13
11 When I was a child, I spake as a child, I understood as a child, I thought as a child: but when I became a man, I put away childish things.
12 For now we see through a glass, darkly; but then face to face: now I know in part; but then shall I know even as also I am known.
13 And now abideth faith, hope, charity, these three; but the greatest of these is charity.