An Ol' Broad's Ramblings
Archive for 24 February 2009
Well, ok, I suffered through another campaign speech from B. Hussein.  And y'know….that's exactly what it sounded like…he's still campaigning.  Trying to convince people he really is The ONE.  Still not buying it.  Sorry.
Honestly, I'm not really sure what I heard.  He talked about spending money, and then spending MORE money.  Now, I'm sure he's got all kinds of folks telling him all kinds of things, how this will work, or that will, but not one of them seems to realize…..WE CAN'T FREAKIN' AFFORD IT!
Gov. Bobby Jindal gave the response, which, while wasn't great in delivery….he really is MUCH better at giving speeches than his performance tonight…….the substance was worth actually listening to.  He's a young man with qualities that many of his party seem to have forgotten, one of which is that hard work brings rewards.  He has conservative values, at least from what I can tell, so, what I'm contemplating……
I wonder.  Hmmm….  Most folks think it's way too early to even consider 2012, but after this last campaign cycle, I'm not so sure.
Thanks to Fred for the pic. 
…..to participate in the Tea Party.
The Tennessee Republican Party adds its support to the grassroots movement growing nationwide in opposition to the Obama administration's relentless march to enact endless "bailouts" and "economic stimulus" packages that are pushing America trillions of dollars deeper into debt while putting the American taxpayer on the hook for the bill for hundreds of billions of dollars in pork projects and payoffs to liberal special-interest groups.
This Friday, Middle Tennessee will join a growing list of locales around the country where Americans will gather to protest and hold symbolic "Tea Parties," inspired by CNBC reporter Rick Santelli, whose anti-mortgage bailout rant from the floor of the Chicago Commodities Exchange sparked the nationwide modern-day version of the Boston Tea Party that helped spark the American Revolution.
The Middle Tennessee Tea Party is scheduled for noon to 1 p.m., Friday, February 27, 2009, at Legislative Plaza, located at Sixth Ave. and Union Street in downtown Nashville.
Sometimes, the GOP is a tad slow, don'cha think?  Oh well, welcome to the "party".
H/T: Post Politics
Was New York wife alive during beheading?
Police revealed the decapitated wife of a Muslim TV network founder in New York was stabbed several times with hunting knives and may have been alive as her killer beheaded her – and, despite the brutal slaying, her husband will only face charges of second-degree murder.
What? WHAT??????? They can NOT be serious! The man slaughtered this woman, in one of the most brutal manners, and they don't think 1st degree murder charges apply? What kind of low life scum sucker decided this?
Aasiya had a restraining order against her husband as of Feb. 6 and had kicked him out of their home in Orchard Park, a Buffalo suburb. Her older sister, Asma Firfirey, told the Cape Argus in South Africa that Aasiya often called to talk about marital troubles and said she believes her sister suffered several hours of torture before being murdered.
On Feb. 12, Hassan informed police his wife was dead and told them exactly where to find her remains. Authorities located the woman's head lying next to her body in a studio hallway.
Oh, so maybe because he told the cops where to find the poor woman's body, perhaps this is the reason? Pfft.
Some have described the murder as an "honor killing" – a term used to describe a killing in which a Muslim man murders his daughter or wife to defend the family's honor. In countries where Islam is practiced, the murders may be perceived as excusable or understandable punishment for a woman's disobedience.
All the more reason to prevent Muslims from invading our country, and kicking out those who are already here. Yeah yeah….there are some "moderate Muslims". Where? Point them out. Show me where any moderates are speaking out, fighting back against such barbaric practices? Putting an end to the abuse of women. If they did, they'd be the target, and would actually have to renounce such a religion.
According to New York Penal Law Section 125.27, a person is guilty of murder in the first degree when he causes the death of a person and "acted in an especially cruel and wanton manner pursuant to a course of conduct intended to inflict and inflicting torture upon the victim prior to the victim's death."
Despite the gruesome nature of the attack, stab wounds and decapitation, and the law's torture clause, prosecutors told the Buffalo News they cannot charge Hassan with first-degree murder because the crime doesn't fit New York State requirements.
Un-freakin'-believable! Just what do they think this was???? Do they think the woman was tickled to death, and her head just fell off?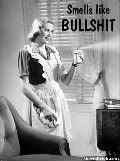 Just more Muslim suck ups!
Date: Friday, February 27, 2009
Time: 12:00pm – 1:00pm
Location: Legislative Plaza
Be there!

H/T: Eric via Twitter
I'm snooping around the internet, as I often do (no, I really don't have a life) and came across something from Australia that is bringing my blood to a slow boil.
One of the world's most respected legal bodies, the International Commission of Jurists, reported last week that the anti-terrorism laws passed after September 11 by Australia and other nations have undermined the rule of law and harmed the international fight for justice and human rights. This should come as no surprise.
I'm going to have to disagree. I do not respect this august body. I do not find anyone who would grant 'human rights' to animals worthy of respect.
However, Australia also fell victim to overreaction and political opportunism. In the name of protecting social cohesion and democratic principles, we did possibly irreparable damage to these same values. Along with the US and Britain, we undermined progress towards justice and human rights elsewhere. The report makes for sober reading in cataloguing not only how nations like the US came to compromise their once-high legal standards, but how this came to be used by totalitarian regimes to support their own repressive laws.
I don't think that protecting your citizens from murderous pigs in an overreaction, but evidently, this guy does. The world is engaged in a war against raving lunatics, and he wants everyone to play 'nice'. Sorry guy, your logic doesn't hold water.  There's a HUGE difference between fighting for your very survival, and arresting some clown for stealing a car.
I can think of one single law, that actually should be passed, that would keep freedom loving nations a bit safer: Refuse admittance to anyone from a Muslim nation. Simple. And while you're at it, send all those who have come, legally, or illegally, right back home.
It's not the Buddhists that are known for blowing themselves up in the hopes of slaughtering the innocent. Nor is it Christians or Jews. Nope…..it's those followers of the pedophile.
…..3…..2….1
Let the rants of "facist", "racist", "bigot", and "nazi" begin.
Spending bill stuffed with earmarks
The 1,000-plus-page spending bill provides a fat target for deficit hawks. It includes hundreds of pages of earmarks – pet spending projects inserted by lawmakers, ranging from $185,000 for coral reef research and preservation in Maui County, Hawaii, to $55,000 in meteorological equipment for Pierce College in Woodland Hills, Calif., to $9.9 million for science enhancement at historically black colleges in South Carolina.
House Speaker Nancy Pelosi, California Democrat, defended the spending blueprint that is needed to fund more than a dozen Cabinet departments for the final seven months of the federal fiscal year. She said the increases were needed to fund programs and policies starved for dollars under President George W. Bush. It is a $30 billion, or 8 percent, increase over comparable budgets for the same departments in fiscal 2008.
Wait a minute. Just The ONE just sign a "spending bill"? I mean that's what HE said the Porkulus was….spending. And now they've got another one, hot off the presses? Queen P says they need to fund cabinet positions. Ok, but how does science equipment fund them? No, No, and NO! NO MORE! Get that lunatic woman out of that building…..send her to the rainbow colored padded room where she belongs!  We cannot afford any more of this "hope and change"!
Public funds to pay for private debt
The "Credit Score Enhancement Program" will give up to $3,000 in grants to individuals who are trying to qualify for mortgages through the city's homebuyers assistance program. City officials say some applicants fall short of eligibility by only 10 or 20 points on their credit scores, and paying off some debt balances can quickly improve their numbers.
The proposal has aroused critics who say the city should not use public funds to help people pay down car loans, credit card balances, or other debts — even if the slight credit bump would help them realize the dream of home- ownership.
"We just can't give away government money to help people with their credit scores," Councilman Mike Sullivan said Monday. "You're giving them other taxpayers' money to pay off the bills."
That is the most ridiculous thing I've heard in quite a while, and considering the last month……that's pretty hard to do. Home ownership is a privilege. One that most folks work hard to achieve. They pay their bills, they save their money, they find a home they can afford on their income, THEN they start the process. What Houston wants to do is tell folks it's ok to get yourself so far into debt, don't pay your bills, don't work hard, cuz hey….we'll do it all for you! Hornswaggle!
Abortion bills go to Tennessee House committee
The House Public Health and Family Assistance Committee is scheduled to take up two nearly identical constitutional amendments Tuesday that would give the General Assembly latitude to pass abortion legislation that falls within guidelines determined by the U.S. Supreme Court.
The key difference between the two measures is that the Republican-sponsored version strips the state constitution of any protections in cases involving rape, incest or the health of the mother; the Democratic version calls for the state constitution to protect those exceptions. Both proposed amendments say there is nothing in the constitution that secures or protects the right to an abortion.
It was always my impression that Supreme Court interprets law, not makes it. So, in my fuzzy mind, I'm having a bit of trouble with the guidelines set by them. There are Ten perfectly good Laws, that both the legislative branches and the judicial have tromped all over. Put those BACK in, and we'd find ourselves in fairly good standing. Murder of the innocent is just that…..murder.
MICHELLE'S 'FIRST' LADY OF US: POLL
First Lady Michelle Obama is keeping pace with her hugely popular husband, earning positive ratings among more voters than previous first ladies have had at this stage in their husbands' terms.
Mrs. Obama gets favorable marks from 49 percent of voters in a CBS-New York Times poll out yesterday, with just 5 percent seeing her unfavorably.

Well, jiminy crickets! What kind of result did they think they were going to get? NY Slimes readers in New York? Jeeeez. Perhaps if they wanted a REAL sampling, they should have checked with the middle of the country. Guess they keep forgetting we're even out here. sigh… Wonder how they'd survive without us though. Hmmm…..
Government: 'No Lack of Food Supplies in Gaza'
The Israeli government body responsible for operating the Gaza crossings says there is no lack of food for Arabs in the region, and the demand for wheat to produce flour and other grain is dropping.
I have a couple of questions. Do the Gazans actually BUY this food? Do they trade for it? Is there any sort of commerce going on in Gaza? Or, do they just rely on Israel to feed them? Is there any sort of industry? Do they export any products? I mean other than murderers.
Senator Urges Rethink of U.S. Policy Toward Cuba
Lugar, the ranking Republican on the Senate Foreign Relations Committee, said in a letter accompanying a report by committee staffers to which Efe was given access on Monday that, although economic sanctions can be a "legitimate" tool of U.S. foreign policy, in the case of Cuba such measures had failed.
"We must recognize the ineffectiveness of our current policy and deal with the Cuban regime in a way that enhances U.S. interests," Lugar says in his letter.
I don't suppose anyone has noticed that Castro has an iron hand, wrapped around the throats of the people? Until he, and his brother are gone, I don't see that lifting the embargo would help much to alleviate the suffering. Contrary to Michael Mooron, it's not all sunshine and lolipops. Just ask the people who risked their lives to escape. Now, if, perhaps, he wanted to help the folks overthrow the communists, I might be all in favor of that.
Stanford had links to fund run by Bidens: report
A fund of hedge funds run by two members of Vice President Joe Biden's family was marketed exclusively by firms controlled by Texas financier Allen Stanford, charged by regulators with an $8 billion fraud, the Wall Street Journal said.
The $50 million fund was jointly branded between the Bidens' Paradigm Global Advisors LLC and a Stanford Financial Group entity, and was known as the Paradigm Stanford Capital Management Core Alternative Fund, the paper said.
Is there anyone….and I mean ANYONE….in B. Hussen's administrations who does NOT have dirty hands? Jeeeeeeez!  The stench from the garbage that is Washington, D.C. is getting way too much to bare. 

S.S.  D.D.
As the Chairman of the New York Post, I am ultimately responsible for what is printed in its pages. The buck stops with me.
Last week, we made a mistake. We ran a cartoon that offended many people. Today I want to personally apologize to any reader who felt offended, and even insulted.
Over the past couple of days, I have spoken to a number of people and I now better understand the hurt this cartoon has caused. At the same time, I have had conversations with Post editors about the situation and I can assure you – without a doubt – that the only intent of that cartoon was to mock a badly written piece of legislation. It was not meant to be racist, but unfortunately, it was interpreted by many as such.
We all hold the readers of the New York Post in high regard and I promise you that we will seek to be more attuned to the sensitivities of our community.
And for some reason, I thought Murdoch had a pair! Boy, was I wrong!  He's just as much of a PC ass kisser as the rest of 'em.  Sad.  Very sad!
I saw the cartoon.  I did NOT, in any way, shape, or form, think the dead chimp symbolized B. Hussein.  Evidently, those who expressed the faux "outrage" have no clue who actually WROTE that piece of crap!
I could say a lot more, but I'm a lady, so I'll refrain.  Suffice it to say, the only RACISTS in this whole 'toon show, are the ones who ASSUMED the chimp depicted B.
2 Peter 1:2-4
2 Grace and peace be multiplied unto you through the knowledge of God, and of Jesus our Lord,
3 According as his divine power hath given unto us all things that pertain unto life and godliness, through the knowledge of him that hath called us to glory and virtue:
4 Whereby are given unto us exceeding great and precious promises: that by these ye might be partakers of the divine nature, having escaped the corruption that is in the world through lust.