An Ol' Broad's Ramblings
Archive for 9 March 2009
Yesterday, I posted about my friend's niece.  Today, I received this:
Madison man faces charge in fatal Stoughton Road crash
A 29-year-old Madison man is tentatively being charged with homicide by drunken driving following a crash that claimed the life of a Madison woman early Sunday morning.
Jennifer Jastrow, 21, Madison, was killed when her car was hit broadside by a pickup truck driven by Jesse R. Ruegsegger.
The crash happened about 12:45 a.m. Sunday at Stoughton Road and Hanson Road on the city's far northeast side.
According to police reports, Ruegsegger was west on Hanson Road when he allegedly failed to stop at a stop sign and hit Jastrow's Pontiac Grand Am, which was southbound on Stoughton Road.
Jastrow was pronounced dead at the scene.
Ruegsegger was previously convicted of drunken driving in Dane County in 2002, court records show.
At this point, I have to ask….does he have convictions in other counties?  Or states?  Do people not learn?  Do they not understand the consequences of their actions?  Do they not care?
Obama is a great pretender. He repeatedly says he is doing things that he isn't, trusting his powerful rhetoric to obscure the difference. He has made "responsibility" a personal theme; the budget's cover line is "A New Era of Responsibility." He says the budget begins "making the tough choices necessary to restore fiscal discipline." It doesn't.
And y'all that bought into his BS?  Thanks for putting the nail in our coffin!
A prudent president would have made a "tough choice" — concentrated on the economy; deferred his more contentious agenda. Similarly, Obama claims to seek bipartisanship but, in reality, doesn't. His bipartisanship consists of including a few Republicans in his Cabinet and inviting some Republican congressmen to the White House for the Super Bowl. It does not consist of fashioning proposals that would attract bipartisan support on their merits. Instead, he clings to dubious, partisan policies (mortgage cramdown, union card check) that arouse fierce opposition.
A prudent country wouldn't have elected such an arrogant weasel as POTUS.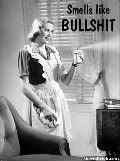 According to an article in USA Today, many of the jobs created by the stimulus package will go to illegal immigrants.
LOS ANGELES — Tens of thousands of jobs created by the economic stimulus law could end up filled by illegal immigrants, particularly in big states such as California where undocumented workers are heavily represented in construction, experts on both sides of the issue say.

Studies by two conservative think tanks estimate immigrants in the United States illegally could take 300,000 construction jobs, or 15% of the 2 million jobs that new taxpayer-financed projects are predicted to create.

They fault Congress for failing to require that employers certify legal immigration status of workers before hiring by using a Department of Homeland Security program called E-Verify. The program allows employers to check the validity of Social Security numbers provided by new hires. It is available to employers on a voluntary basis.

"They could have deterred this, but they chose not to," said Steven Camarota, director of research for the Center for Immigration Studies.

He said a federal requirement that employers use E-Verify would have reduced, if not eliminated, the hiring of immigrants in this country illegally.
Someone please tell me I'm having a nightmare.  We have millions of citizens unemployed in this country; the rate of unemployment is expected to hit the double digits, and ILLEGAL immigrants are going to take those jobs??  Undocumented workers my a$$.  Folks, these people are criminals by the very fact that they are in this country illegally.  I don't care how law abiding they are once they're here…they broke the law by crossing the border.  Now they're going to take jobs away from our citizens? 
Maybe this is what will finally get this country off its collective a$$ and do something about this problem.   Perhaps the threat of so many stimulus created jobs, meaning, by the way that we taxpayers are paying for them, may be going to illegals when so many of our citizens are trying to figure out how they are going to put food on the table will be the breaking point.  One can only hope.
Romans 8:27-29
27 And he that searcheth the hearts knoweth what is the mind of the Spirit, because he maketh intercession for the saints according to the will of God.
28 And we know that all things work together for good to them that love God, to them who are the called according to his purpose.
29 For whom he did foreknow, he also did predestinate to be conformed to the image of his Son, that he might be the firstborn among many brethren.