An Ol' Broad's Ramblings
Archive for 30 April 2009
It'll cost state employees to smoke
Current and former state employees have until the end of this year to quit smoking, or pay the consequences.
The consequences, in this case, will be a $600 smoking surcharge that goes into effect on New Year's Day 2010 for everyone in the state employee health system who smokes, or has a smoker for a spouse.
So, let me get this straight.  The state of Tennessee is invading employees homes, and lives?  Ok, if I'm not mistaken, don't the pro-baby murderers use the 14th Amendment Sec.1 as their 'justification' to slaughter innocents?
All persons born or naturalized in the United States, and subject to the jurisdiction thereof, are citizens of the United States and of the state wherein they reside. No state shall make or enforce any law which shall abridge the privileges or immunities of citizens of the United States; nor shall any state deprive any person of life, liberty, or property, without due process of law; nor deny to any person within its jurisdiction the equal protection of the laws.
Maybe I'm not the brightest bulb in the box, if they are going to use this Amendment for infanticide, shouldn't it also apply for every other choice?  Tobacco is legal after all.  I mean, seriously, the 'my body, my choice' argument works for them, right?
The hope is that the extra $50-a- month surcharge will provide the extra push smokers need to quit — and save Tennessee an estimated $3,400 a year in lost productivity and smoking-related health claims per worker.
How do they know, for certain, these are smoking related health claims?  We've done our best to weaken our immune systems with all the 'anti-bacterial' BS, why not send a mega bill to the people who have done their damnedest to shove that particular hoax down our throats?
"We're trying to create incentives for healthy living," said Brian Haile, deputy director for the state's Division of Benefits Administration, which oversees coverage for some 270,000 adults and children covered by state employee health insurance.
Hey….why can't we just go ahead and die like we're suppose to?  Have you noticed that the longer we live, the worse our health becomes?  There's a reason why we aren't suppose to live as long as we do, other than obvious population control.  Ya see, the original intent was for babies to grow up and take the place of the elderly.  We've been slaughtering the babies, but people have gotten into their heads they're suppose to live forever.  Sorry people, doesn't work that way.  You are going to die.  Get use to it!
Now, as to the matter at hand.  Why do they want children to die?  Y'see, if everyone in the country quit smoking, then there would be no money for TennCare, or, on the national level, SCHIP will be devastated.  Where would THAT money come from…..alcohol maybe?  Or how about if you breath, period, they'll tax per breath, so they can pay for the health care of kids who have no coverage.  The phrase 'cutting off your nose to spite your face' keeps popping into mind.
Government, at any level, has NO business violating the U.S. Constitution, but it sure seems like those who want to control your life, by any means possible, are using the gubmint to do just that.
We hold these truths to be self-evident, that all men are created equal, that they are endowed by their Creator with certain inalienable rights, that among these are life, liberty and the pursuit of happiness.
Well, the state wants to deny their employees their liberty, and pursuit of happiness, by forcing them to make a choice. And that just ain't right.
I know smoking isn't healthy.  But then, these days, walking on the streets at night aren't either, or getting behind the wheel of your car, or stepping into the shower.  Get off your high horses people!  I had a mother, I don't need another one.
I figured out why B. Hussein picked Biden over Hillary for VP.  Biden makes Obama look smarter.
Dutch authorities say the attack on the Queen today wasn't terror related.  Well, if it causes terror in folks, then I'd say it was definitely terror related, don't you think?
I can't figure out why people are getting their knickers in a twist.  Yes, the media has been all over the swine flu 'pandemic', but when an average of 30, 000 to 50,000 deaths EVERY year in the U.S., I'm not so sure all those 'officials' don't have some ulterior motive.
Looks like I need to chuck my PT, cuz I'll be damned if I'm going to trust the federal gubmint to honor the warranty!
I guess Memphis thinks they are Chicago.
Why the hell didn't they just shoot this POS, and save other lives?
And in the same vein, a group of Muslim "scholars" disagree on just how fast apostates should be murdered.
Does anyone really believe that Dhimmicrats give a flip about the U.S. Constitution?  Why should they start now?
Can Tennessee be part of Texas too?
Why do they continue to call something "reconciliation" when obviously, it's extremely divisive?  Since they stopped listening to We, The People in January of 2007, all I see are the actions of storm troopers….aka Dhimmicrats.
Kind of interesting with all the hoopla going on with this glu business, and fingers being pointed, that they've been sitting on $1.3 BILLION, isn't it.
Hummingbird awareness????  Are they freaking kidding? One more back door way of raising taxes on an already taxed population.  I'm already aware of hummingbirds!  I watch them out our front windows all the time.  I don't need someone to raise my taxes so they can feel good about the little birdies.  Don't they have anything better to do in Nasvhille?
This is the most ridiculus thing that stupid b*tch has come up with since she labeled me, and millions of others like me, as potential terrorists.
GET RID OF THAT WOMAN…….NOW!
Since most of what I've been posting has been depressing and/or angry posting, I thought I'd post an oldie but a goodie.
YOU KNOW YOU ARE LIVING IN 2009 when… 
1. You accidentally enter your password on the microwave. 
2. You haven't played solitaire with real cards in years. 
3. You have a list of 15 phone numbers to reach your family of 3
4. You e-mail the person who works at the desk next to you. 
5. Your reason for not staying in touch with friends and family is that they don't have e-mail addresses   .
6. You pull up in your own driveway and use your cell phone to see if anyone
is home to help you carry in the groceries. 
7. Every commercial on television has a web site at the bottom of the screen.
 
8 Leaving the house without your cell phone, which you didn't have the first 20
or 30 (or 60) years of your life, is now a cause for panic and you turn around to go and get it. 
10. You get up in the morning and go on line before getting your coffee. 
11. You start tilting your head sideways to smile. : ) 
12. You're reading this and nodding and laughing. 
13. Even worse, you know exactly to whom you are going to forward this  message. 
14. You are too busy to notice there was no #9 on this list. 
15. You actually scrolled back up to check that there wasn't a #9 on this list. 
AND 
NOW YOU ARE LAUGHING AT YOURSELF


On 14 December 2007, Mr silent E added StatCounter to my current encarnation of An Ol' Broad's Ramblings.   I'm not all that big on watching the numbers.  I usually check out the stats to see where folks have come from to visit my little corner of the internet, you know, like DHS, or Senate Sergeant at Arms…..stuff like that.  Hey, I get a kick out of it.  Heh.
Well, this morning when I checked, the total number of visits was over 200,000.  Heh.  Right this minute, it's 200,063.  I know that doesn't sound like a lot when you think about sites like Michelle Malkin, or the KosMoonbattery (no link…you wanna read 'em, you look 'em up), who have more visitors than that in one day but hey….I'm not a big name, so it's a major milestone around here, especially in 16 months. 
I remember when I first started a blog, on Blogspot, nearly four years ago, I was tickled pink if I had 20 hits a day.  I'm still tickled when folks stop by, comment, share thoughts, and even act like fools, occasionally. 
All are welcome, with a couple of exceptions.  Chris and I have some limitations, y'know.
So, thank you, and please, feel free to pop by any time!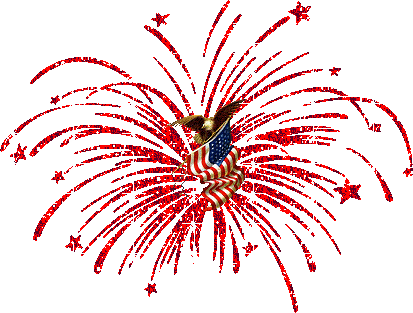 Working on my first cup of coffee  
(we were up later than usual last night) I was snooping around and came across a little tidbit I thought was highly amusing.  I don't normally start my day reading anything from Media Matters, given that they aren't typically rational in their coverage.  

This, however, is one of those things that just made me laugh.
From the April 29 broadcast of MSNBC's Hardball Late Night:
MATTHEWS: Why, Lawrence, are these press conferences that this guy holds so frighteningly boring? Why does everybody act like they're in a sepulchre of some kind? They're so dutiful, it's boring beyond death. Have you noticed the way reporters behave in his presence? I've never seen anything like it.

There's no animation. There's no facial expressions. No one has the slightest expression on their face of anything. Look at them. They're dead people.

O'DONNELL: Well, I'm not sure –

MATTHEWS: What is that about?

O'DONNELL: I'm not sure how they're supposed to react other than listen and take notes, which are –

MATTHEWS: Animate human beings who are alive at the moment we watch them. That's what I'd like to see. Never mind, that's my thought.
So, Tingles thinks the reason that B. Hussein's 'press conferences' are exceedingly boring is because of the reporters? It's all their fault. Can't be because, unlike HIM, they actually were behaving in a professional manner, could it?  What were they suppose to be doing? Throwing confetti, dancing in the aisles, shouting "Toga! Toga! Toga!"?
Perhaps one of the major reasons that people are bored by these 'conferences' is because, well, The ONE is boring!  He talks a lot, and says nothing.  Instead of giving simple, straight to the point answers, the clown gives soliloquies, with no substance.
At least some of the MSM is starting to notice.  Evidently, Chrissy is the only one still having tingles running up his legs when The ONE speaks.  What a nob!