An Ol' Broad's Ramblings
Archive for May 2009
While I was totally tempted to just embed the video and give credit where credit is due, I like people to visit the sites to which I link.  Had I embedded the video, you may not have visited The Prozak Playground.  If you want to see an awesome video of the Blue Angels in Janesville, go check it out…
From the young man, Lloyd Marcus, who brought us the American Tea Party Anthem:
We have a statement:
White Folks, You Have My Permission to Speak The Truth!
May 26, 2008
As a Black Conservative, would it be arrogant of me to give you white folks permission to speak freely? While claiming the opposite, democrats make EVERYTHING about race. Any white courageous enough to criticizes our "out of control power grabbing black president" is accused of racism and publicly crucified.
Now, republicans and some conservatives are petrified to speak the truth about Sotomayor, Obama's Hispanic extreme liberal agenda driven nominee. So, as an official member of a minority, I hereby do LIBERATE you guys. Now, let's talk turkey about this turkey!
Ah, I can hear y'all singing, "Free at last, free at last, Thank God almighty we're free at last!"
Notice to liberal racists: Your crap ain't gonna fly! B. Hussein is not being criticized because of the color of his skin….Sonia Sotomayor is not being criticized because of the color of her skin….they are BOTH being criticized because of their dangerous policies!
Oh, and I've added Mr Marcus' blog on the roll over there! 
Pinocchio, Snow White, and Superman are out for a stroll in town one day.
As they walk, they come across a sign: "Beauty contest for the most beautiful woman in the world."
"I am entering!" said Snow White. After half an hour she comes out and they ask her, "Well, how'd you do?"
"First Place!," said Snow White.
They continue walking and they see a sign: "Contest for the strongest man in the world."
"I'm entering," says Superman. After half an hour, he returns and they ask him, "How did you make out?"
"First Place," answers Superman. "Did you ever doubt?"*
They continue walking when they see a sign: "Contest! Who is the greatest liar in the world?"
"I'm entering," says Pinocchio. After half an hour he returns with tears in his eyes. "What happened?" they asked.
"Who the hell is Nancy Pelosi?" asked Pinocchio.
Shared by Sharon.
Abortion Doctor George Tiller Reportedly Killed at Church
WICHITA, Kan. — DEVELOPING: Media reports say that abortion provider Dr. George Tiller has been shot and killed at his Wichita church.
Tiller has been among the few U.S. physicians performing late-term abortion. His clinic has repeatedly been the site of protests for about two decades.
This is NOT how you stop baby murder!  You change hearts with facts!  Not bullets!  Get a grip!  How stupid was the person who did this not to know that this has caused more harm to our cause????
I am angry!
As I mentioned in this post, I was fortunate enough to join a group of good friends at the Southern Wisconsin Air Show.  I will once again apologize for the quality of these photos, but I feel fortunate just to have captured the Blue Angels – there are a few photos still in the camera with just sky – they flew by far too quickly!!  I thought I got a photo of the diamond formation, but lo and behold, they were already halfway out of the frame.  Oh well, enjoy…
One thing that kept coming back to me time and time again is that I am so damned proud to be an American.  Several times I got a lump in my throat watching these extraordinary men and women who are representative of the our great military.  Seeing the capabilites of the aircraft and hearing the jets scream by just took my breath away.  I think Chad put it best when he said these are the sights and sounds of freedom.
Indeed sir, indeed.
On Saturday, a group of local bloggers got together and attended the Southern Wisconsin Airfest in Janesville, WI.  We decided to go for the gold and get VIP seating.  A huge shoutout to The Asian Badger for putting the whole thing together.  We were right in front, dead center.  It was an experience I'll never forget.  Great people, perfect weather and a most outstanding air show.  Here is just a glimpse of what we saw…
This is shockwave – a triple engine jet truck.  It set a world speed record for a full size truck – 376 m.p.h., with 36,000 horsepower.  You can read much more about the Shockwave here.  We watched this bad boy race a plane.  At the end of the race, a pyrotechnic explosion rocked the show.
There were some awesome aerobatic demonstrations. 
This is Patty Wagstaff.  (Sorry about the quality of the photos – I have a basic camera and planes go kinda fast)  She is the first woman to win the title of U.S. National Aerobatic Champion…and went on to win it two more times.    You can read more about her here.  And yeah, we were THAT close!!
And what air show would be complete without the Navy Leap Frogs proudly flying the colors…
Also performing were the Golden Knights, F-16 Viper demo and Susan Dacy, among others.  But of course, the highlight of the show…the incomparable Blue Angels.  Oh yeah!!!  Those pictures will be up soon…
AMEN!
If we weren't a nation based on Judeo-Christian principles, other religions would not be free to worship in any manner they choose.
Shared by Sue.
These are NOT the kind of people you sit down to chat, with tea and crumpets. No, these are the types you totally destroy!
Iran's persecution of innocence
Farzad Kamangar, a 33-year-old teacher, journalist and human rights activist, is awaiting execution in Iran's notorious Evin prison. The Islamic regime calls him a terrorist, but his real crime is being a Kurd.
Mr. Kamangar taught at an elementary school in the northwestern Iranian city of Kamyaran, where he was a member of the Kurdistan Teachers Union and wrote for various underground human rights publications. He secretly taught his Kurdish students their banned language and told stories about their culture and history. He was detained by Iranian police in Tehran in July 2006 when traveling to visit his brother, a Kurdish activist. He disappeared into the Iranian prison system with no word to his family or friends.
After many months, a horror story emerged. In a November 2007 letter smuggled from prison, Mr. Kamangar detailed the many forms of torture to which he had been subjected, including beatings, whippings, electric shocks and solitary confinement in cold, squalid cells. He was deprived of sleep, denied clean clothes and given barely edible food. At one prison, he was subjected to something called "the chicken kebab" administered by the warden, which involved being trussed up and whipped. He was denied medical care to treat his broken body until he was near the point of death.
The Shutdown Of Chrysler Dealers – The Underground Conservative
When it was a GOP Latino Nominee… – Flopping Aces
The Wicked Witch of Congress Speaks…unfortunately – Feed Your ADHD
*NEW*! Obama Approved Weapon! – Every Blade of Grass
Wow, what a relief, North Korea is just bluffing…. – Sarge Charlie
Government Healthcare Isn't the Answer… And it sure isn't free. – Right at Home
MNPS taxing authority – Kay Brooks
Creating Solutions For Non-Existing Problems – No Silence Here
Susan Boyle's Final Performance and Singing sensation Susan Boyle finishes second on the television show "Britain's Got Talent" – Sharon Cobb
Obama calling for better security for computers – Texas Fred's
Thoughts on Society – Right Wing Sparkle
Reverse Discrimination? Chrysler Minority Dealers Disproportionately Spared vs. Dealer Group's 3X Higher Expectations – Newsbusters
The B&R Saturday Movie – Black & Right
Lying Phil Bredesen vetoes Concealed Carry expansion – The Cutting Edge
One More Unemployed Person – Blue Collar Republican
Hi… I'm Illegal and I have the Card to Prove It – Boots and Sabers
Restricting Criticism: White House Makes Another Move – Maggie's Notebook
Irony – The Political Jungle
When Obama's Lost Ted Rall….. – Stop the ACLU
Document drop: The truth about ObamACORN – Michelle Malkin
The Wise Latina: Not So Good With Her Own Money – Anonymous Political Scientist
Netanyahu to Obama: "What the hell do you want from me?" – Infidels Are Cool
Justice Department Approves Voter Intimidation. – silent E speaks
Ignorant AND Arrogant… – Hasenpfeffer Incorporated
Queen Elizabeth Snubbed By US, France – Support Your Local Gunfighter
This Could be the Start of Something Bad – The Asian Badger
The Tennessee Election Commission – Newscoma
Hate the Game, Not the Player? – Real Debate Wisconsin
Humanity's Descent Into the Ugly Side of Life – Let The Truth Be Known
Obama Forever – The Black Sphere
Obama Holds Israeli Helicopters and Weapons Integration Hostage – Confederate Yankee
Lawmakers Using Public Funds for Eye-Catching Purchases
Florida Rep. Alcee Hastings spent $24,730 in taxpayer money last year to lease a 2008 luxury Lexus hybrid sedan. Ohio Rep. Michael Turner expensed a $1,435 digital camera. Eni Faleomavaega, the House delegate from American Samoa, bought two 46-inch Sony TVs.
The expenditures were legal, properly accounted for and drawn from allowances the U.S. government grants to lawmakers. Equipment purchased with office expense accounts must be returned to the House or the federal General Services Administration when a lawmaker leaves office.
Do you get an extra 'allowance' from your boss. Some folks might get use of a company car, for the advertising, or just cuz, but I don't know of anyone who ever received funds above and beyond their salary to buy big honkin' TVs, or a ridiculously overpriced camera. These people get a salary of $174,000 a year! They shouldn't be getting a dime, except for maybe travel expenses, and even then, 99.9% of them are already rich enough, they don't need any salary or perks to pay their bills. So, why is it that we are buying them new toys?  If ol' Alcee really has to have a hybrid, I'm fairly sure he could actually BUY one for close to $24K.  It won't be a Lexus, but then, not all of us can afford a Lexus, of any kind.
The Senate and House release volumes of the reimbursement requests for these allowances, but do not make them available electronically. A Wall Street Journal review of thousands of pages of these records for 2008 expenses showed most lawmaker spending flowed to areas such as staff salaries, travel, office rent and supplies, and printing and mailing.
Evidently, they are at least smart enough to know if the general public gets wind of their little shopping sprees, there would be a bit of an uproar.  And don't they already have a budget allocated for their staff?  Why do they need to go dipping into the public coffers for more?  Budget not big enough?  Tough!  LEARN to make do with one less staffer, use the cheaper brand of coffee, get the generic brand of creamer.  That's what WE have to do!
But it also turned up spending on an array of products, from the car leases and electronics to a high-end laptop computer and $22 cell phone holder. Rep. Howard Berman expensed $84,000 worth of personalized calendars, printed by the U.S. Capitol Historical Society, for his constituents. A spokeswoman for Mr. Berman, a California Democrat, didn't return requests for comment.
Well, hells bells, I'd be hiding out too!  Calendars?  You gotta be kidding!  I might like ya, but I don't want to pay for YOUR calendar form YOUR so called representative.  Don't these people have ANY common sense at all?  No wonder they spend like drunken sailors.  The difference is, at least the sailors know enough not to keep spending when the money runs out.  These clowns just bop themselves on over to the Treasury and have 'em print up some more!
The records show that some lawmakers spent heavily in the final months of the year to draw down allowances before the end of December — a time when U.S. households were paring their budgets and lawmakers were criticizing Detroit auto executives for taking private aircraft to Washington to plead their case for taxpayer funding.
So, instead of being caretakers of OUR money, they want to make sure to spend as much as possible, so they can get just as much, or more, to throw around when the next budget comes up. Oh yeah….that makes ALL kinds of sense. The "let's screw the little guy" mentality should get every single one of them a one way ticket…..home!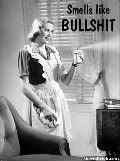 From Newscoma:
I wrote recently about a high school friend whose son is at Vanderbilt.
Basically, he needs a heart and he's waiting for one.
Right now, his family has requested locally that he would like some cards or correspondence while he's waiting in his hospital room. He's collecting them. So, oh blogosphere, I thought I would ask you guys to send him a card as well.
Here is a little of his backstory on his public Facebook page explaining that not only does Zack need a heart, but his younger brother has the same disease.
So, if you have time, send him a card because it would cheer him up. He's 17-years-old and his family are of the good.
Address to:
Zackary Terry,
Room 5532, Monroe Carell Jr. Children's Hospital at Vanderbilt,
2200 Children's Way,
Nashville, TN 37232.
Muslim Group Shuts Down Conservative Conference
Muslim groups succeeded in preventing Wilders from screening "Fitna,' his 15-minute movie on radical Islam, in the House of Lords this February, on claims it was insulting to Muslims, and dogged him during a recent U.S. tour as well.
Thomas A. Negri, managing director of Loew's Vanderbilt Hotel and Office complex in Nashville, told Newsmax on Wednesday that he had taken the extraordinary step of cancelling the conference at the last minute 'for the health, safety and well-being of our guests and employees.'
NYC Teacher Accused of Classroom Sex With 14-Year-Old Student
A middle school teacher has been arrested after authorities said she had sexual trysts with a 14-year-old student in a Queens classroom after school.
Social studies teacher Melissa Weber was awaiting arraignment late Thursday on rape, sexual abuse and child endangerment charges. Prosecutors don't know whether she has a lawyer, and no telephone number can be found for her home.
Accounting error aside, rape crisis center missing money
An accounting mistake led to the state reporting inflated reimbursement figures of what it sent to the local rape crisis center over the past two fiscal years.
But in spite of the inaccurate numbers, there are still hundreds of thousands of dollars unaccounted for when comparing the reimbursements to the amount shown in the city of Memphis' current fiscal year budget.
Charges Against 'New Black Panthers' Dropped by Obama Justice Dept.
Charges brought against three members of the New Black Panther Party for Self-Defense under the Bush administration have been dropped by the Obama Justice Department, FOX News has learned.
The charges stemmed from an incident at a Philadelphia polling place on Election Day 2008 when three members of the party were accused of trying to threaten voters and block poll and campaign workers by the threat of force — one even brandishing what prosecutors call a deadly weapon.
Election of judges in Tennessee is rejected
Passage of the bill did not come easily. Lawmakers debated the measure for several hours Thursday, and even afterward, opponents decried it as a violation of the state constitution, which they said requires open elections to all courts.
"The legislators took away the rights of the people to vote and gave them to special interest groups," said Rep. Brian Kelsey, R-Germantown.
If I listed everything that pissed me off today, I'd never get to bed tonight. But, these few examples will give y'all an idea of just how pissy my mood is this evening.
Americans For Limited Government
Yep….I had to swipe this puppy….er kitty…from Capper!  I just couldn't help myself. 
So, I spend the entire morning down in Corinth, after very little sleep and not nearly enough coffee, at the hospital for MORE tests.  I don't enjoy being poked and prodded.  ENOUGH!  I'm not a pin cushion or a guinea pig!  Sheesh!
Ok, I've got one more to do, and then that's it!  If they don't figure out what the problem is, the heck with it!  As the Mr said, we could have had a major funeral pageant for the money we've spent on these goofy tests, with a garden of flowers and limos, and a gold lined coffin!  Shoot, we could have probably flown everyone to Tennessee for the pageant too!  Heh.  Oh, no, I'm not on death's door.  He was just being a smartass.  I can't imagine where he learns that kind of stuff.  Hmmmm….
I did get quite a kick out of seeing prisoners cleaning up the sides of the highway.  They weren't dressed in the white, or orange jumpsuits.  Nope.  They were dressed in STRIPES!  Green neon stripes, purple neon stripes, and something that resembled neon pink stripes.  It was precious. 
Now, the reason I bring all this up, other than the prison stripes, is that if we had 'nationalized health care', odds are, I would still be on a waiting list to get the first test done, that found a few things, but luckily, nothing major.  I can't imagine if something major was going on, and not having immediate access to my doctor.  Mind boggling.