An Ol' Broad's Ramblings
Archive for 22 June 2009
Zo's Last Brick Wall Address

Letterman Tribute Done

Swiped from…..it's a secret. 
Preamble
We the people of the United States, in order to form a more perfect union, establish justice, insure domestic tranquility, provide for the common defense, promote the general welfare, and secure the blessings of liberty to ourselves and our posterity, do ordain and establish this Constitution for the United States of America.
For you convenience, here are links to all the Articles.  Read them!
Amendment I
Congress shall make no law respecting an establishment of religion, or prohibiting the free exercise thereof; or abridging the freedom of speech, or of the press; or the right of the people peaceably to assemble, and to petition the government for a redress of grievances.
Amendment II
A well regulated militia, being necessary to the security of a free state, the right of the people to keep and bear arms, shall not be infringed.
Amendment III
No soldier shall, in time of peace be quartered in any house, without the consent of the owner, nor in time of war, but in a manner to be prescribed by law.
Amendment IV
The right of the people to be secure in their persons, houses, papers, and effects, against unreasonable searches and seizures, shall not be violated, and no warrants shall issue, but upon probable cause, supported by oath or affirmation, and particularly describing the place to be searched, and the persons or things to be seized.
Amendment V
No person shall be held to answer for a capital, or otherwise infamous crime, unless on a presentment or indictment of a grand jury, except in cases arising in the land or naval forces, or in the militia, when in actual service in time of war or public danger; nor shall any person be subject for the same offense to be twice put in jeopardy of life or limb; nor shall be compelled in any criminal case to be a witness against himself, nor be deprived of life, liberty, or property, without due process of law; nor shall private property be taken for public use, without just compensation.
Amendment VI
In all criminal prosecutions, the accused shall enjoy the right to a speedy and public trial, by an impartial jury of the state and district wherein the crime shall have been committed, which district shall have been previously ascertained by law, and to be informed of the nature and cause of the accusation; to be confronted with the witnesses against him; to have compulsory process for obtaining witnesses in his favor, and to have the assistance of counsel for his defense.
Amendment VII
In suits at common law, where the value in controversy shall exceed twenty dollars, the right of trial by jury shall be preserved, and no fact tried by a jury, shall be otherwise reexamined in any court of the United States, than according to the rules of the common law.
Amendment VIII
Excessive bail shall not be required, nor excessive fines imposed, nor cruel and unusual punishments inflicted.
Amendment IX
The enumeration in the Constitution, of certain rights, shall not be construed to deny or disparage others retained by the people.
Amendment X
The powers not delegated to the United States by the Constitution, nor prohibited by it to the states, are reserved to the states respectively, or to the people.
The remainder of the Amendments are also at the link above, but for your convenience, here it is again.
You might be asking why I posted the Preamble, and the Bill of Rights, and the links for the U.S. Constitution.  Well, I'll tell you….it's because there are way too many people who have NO idea what is in the documents, many of whom are currently sitting in elected office, on EVERY level of government.  I've heard people say the Constitution is "a living breathing document".  Horse manure!  This document should be written in stone.  It is just as relevant today, as it was in 1791, when the original document was signed by the Founding Fathers.
My anger has grown slowly over the last few years, but I am now over the top with my disgust at what I have seen done to this second most important document in American history….the first most important being the Bible.  I am now beyond angry.  I know that I am not alone in my anger.
The current administration has declared war on this nation's citizenry.  My question is….Why?  Why do they fear us?  Those of us who believe in the sanctitiy of marriage, in the protection of the pre-born, and the strength of the U.S. Constitution, uncut, unedited, scare them?  The only reason they should fear folks like me, is if they are hell bent on destroying that sacred document, the foundations of this nation.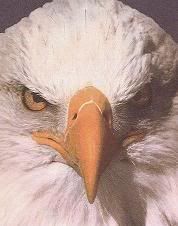 But only on a temporary basis, much to THEIR chagrin!
CRISIS CONTROLLED
Assessing Potential Threats
of Violence
Check out this whole 'report', but pay real close attention to what is on page 49.  Seriously, go…take a look, then come on back here and insert your own four lettered words!
McCain: Obama doing well as president
Sen. John McCain says his opponent in last year's presidential campaign, Barack Obama, has "done well" in his first five months in the White House.
The Arizona Republican says that using a legislative scorecard to judge the presidency so far, Obama has achieved all his legislative goals.
On the down side, McCain says that Obama's successes in Congress have come with little or no Republican support.
McCain also is critical of Obama for setting a date for closing the detainee facility at Guantanamo Bay without first developing a comprehensive plan for what to do with its prisoners.
And the Arizona senator says Obama should speak out more in support of protesters in Iran.
McCain appeared Sunday on CBS' "Face the Nation."
Excuse me while I pick my chin up off the floor. On what planet does McCain reside these days? I'd like to think he's just being polite, but the days of being polite have long past, and it's time to tell it like it really is! Obummer SUCKS at the job.
I still find it incredulous that McCain was the Republican nominee.  I know of only ONE person who was a McCain supporter, and I won't even get into what type of fruitcake that woman is.   Oh, yes, I'm guilty of voting for him, but the only reason I was able to do that was because of Sarah Palin's strong conservative values, which McCain is sorely lacking…..obviously.  I'd say it's way past time for Arizona to have some fresh blood representation.  Someone who is actually closer to the core values of the Republicans under Reagan.  Chris Simcox.  McCain is obviously not up to the job anymore.
"Doing well"????  Large piles of male bovine excrement!
The U.S. Senate voted unanimously last week to adopt a resolution apologizing for slavery.
Sen. Tom Harkin, D-Iowa, lead sponsor of the resolution, said, "You wonder why we didn't do it 100 years ago. It is important to have a collective response to a collective injustice."
Only after decades of public education ignoring and distorting U.S. history can such a huge lie be said with a straight face.
Senator, you didn't do it 100 years ago because 100 years ago you Democrats were enforcing Jim Crow segregation laws, poll taxes to keep blacks from voting, and riding around in sheets and pointy hats just in case blacks didn't get the message.
You say "It's important to have a collective response" because you want to bury the origins, purposes, and historical practices of your own party.
The worst part is, Republicans in the Senate let you get away with it.
Principled Republicans knowing their history would have authored a resolution reciting the facts that the Republican Party was formed, among other reasons, to oppose slavery and that the Republican Party and its first President Abraham Lincoln responded to Southern, Democrat-led secession with a successful war that preserved the union and freed the slaves.
Read the rest here!
As a proud daughter of the South, I must say, this kind of crap seriously chaps my hide.  I agree with Hedgecock, every single Dem should be bowing and scraping and paying reparations.  Not because any of them owned slaves, but because they are the party that has kept blacks in one form of slavery or another, since Lincoln, a REPUBLICAN, signed the Emancipation Proclamation on January 1, 1863.  The first blacks to hold office were Republicans, not Democrats.  And the party that fought long and hard for voting rights, after a century of suppression, from the DEMOCRATS, were the Republicans.
Take a wild guess who ran on which party!
I do not apologize for something I did not do.  I will not pay reparations to a people I did not harm, and who have NOT been harmed, except by the constant drumming of the "you can't do it, let us help you" of the Democrat Party.
Any member of the Republican Party who signed on to this travesty should be given a crash course in TRUE history, and then promptly be voted out of office, or recalled, whichever comes first!
I have a suggestion for any black American who still clings to the notion that the Democrats are your friends….think again!  Talk to black conservatives, and believe me, there are a LOT more than you think, listen to the REAL history, not that crap you've been force fed for so long, and decide just where you stand.  Odds are, you're a lot more conservative than you ever thought, and the Democrats have been USING YOU for decades!
Update:  J.D. has a terrific post up at The American TEA Party on this very subject.