An Ol' Broad's Ramblings
You scored
HIGHER
than Natalie Portman and Kristen Stewart, but
LOWER
than Madonna and Barack Obama.

Uh huh. Ok, what about this one? Off the mark? Or just plain ridiculous. Heh.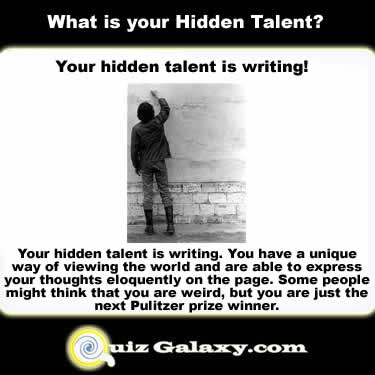 Ok, now this really IS me! *snicker*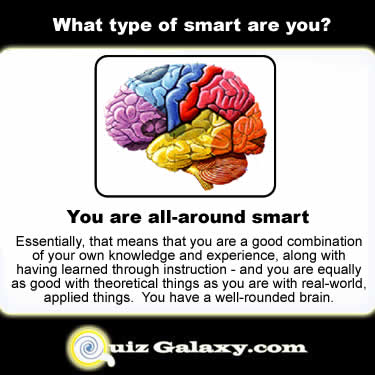 Yep, it's hard to tell what will entertain me at any given time. Escaping from the insanity of family is always a good reason to do stuff like this, right?
Ok, what about you? HUH HUH HUH??
Chris from Racine. 13 July 2009, 8:09 am

Now that makes me laugh – apparently my hidden talent is writing too!! LMAO!!