An Ol' Broad's Ramblings
Archive for August 2009
Swiped from The Cutting Edge.
For Espanol, press 1.
For Urdu, press 2 .
For Arabic, press 3 .
For Farsi, press 4 .
For Hmong, press 5 .
For all other languages, press 6 .
6
Thank you!
Did you press 6?
If yes, press 1.
If no, press 2.
1
Thank you.
To speed processing of your call, please key
in your 9-digit social security number, whether
it was illegally obtained or not.
5 5 5 4 4 3 3 3 3
Thank you.
Did you enter five five five four four three three three three?
If yes, press 7, if no, press 3.
7
Thank you.
Please enter the nature of your ailment, condition or problem.
For Achondroplasia, press 1-0-0-0.
For Acne, press 1-0-0-1.
For Acrodysostosis, press 1-0-0-2.
For Acromegaly, press 1-0-0-3.
For Adenoids, press 1-0-0-4.
For Adrenoleukodystrophy, press 1-0-0-5.
For Age-related macular degeneration, press 1-0-0-6.
For Agoraphobia, press 1-0-0-7.
For Albinism, press 1-0-0-8.
For AIDS, press 1-0-0-8.
For Alcohol poisoning, press 1-0-0-9.
For Alpha-1-antitrypsin deficiency, press 1-0-1-0.
For Alport syndrome, press 1-0-1-1.
For Altitude sickness, press 1-0-1-2.
For Alzheimer's disease, press 1-0-1-3.
For Amyloidosis, press 1-0-1-4.
For Anemia, press 1-0-1-5.
*
Thank you.
To enter the nature of your ailment, condition or problem
by name, use the touch-tone keypad to spell the name,
then press the pound sign.
4 (h) … 3 (e) … 2 (a) … 7 (r) … 8 (t)
2 (a) … 8 (t) … 8 (t) … 2 (a) … 2 (c) … 5 (k) … #
Did you select HEART ATTACK?
If yes, press 2, if no, press 9.
2
On a scale of 1 to 9, with 9 being excruciating pain,
how much pain are you in?
9
Enter your age, followed by the pound sign.
74 #
I'm sorry, the maximum age of treatment for this condition,
as determined by Federal Coordinating Council for
Comparative Effectiveness Research is Seventy-three.
Thank you for calling.
Good-bye.
72 # … 72 # … 72 #
*** Click ***
[Call recording terminated]
Shared by brother in law Tom.
I don't want to worry you, but with all the hype and attention in the
media recently concerning the spread of H1N1 virus, I decided to ring the Government's new Swine Flu
Helpline yesterday just to check on what the symptoms are.
Basically.. if you wake up looking like this…
Don't go to work!!!
Shared by Sharon.
Healthy Warned Against Daily Dose Of Aspirin
The drug, which reduces the risk of blood clots, can be taken by patients who have already suffered a heart attack or are at risk of one, according to NHS Direct.
Millions of others are also believed to take a daily dose as an "insurance policy" in the hope of guarding against heart trouble.
But the routine use of aspirin by healthy people to prevent heart problems "cannot be supported", professors from the Aspirin for Asymptomatic Atherosclerosis (AAA) said.
Their study found that the risk of cardiovascular problems had to be set against the increased risk of internal bleeding.
So, am I suppose to be taking one cuz my doc says so? Or is she one of those 'eveeel' folks who wants to hike up health care costs? Hmmm… Whatever. It's flavored, chewable, baby aspirin. I count it as my evening snack.
Well, the Mr and I are getting ready to hit the road, and head home!  While we have thoroughly enjoyed our visit, we are SO ready to get the hell outta Taxconsin! 
We had a great time visiting family and friends up in Waupun and Fond du Lac….. like Amie, Alan, Alana, Jim, Polly, Debbie, Holly, Ivy, Marcy, and who can remember all the names? 
Now, we have made new friends.  Yes, linking to different sites, and kind of 'knowing' the authors, is one thing.  Actually MEETING these folks, face to face, was an absolute thrill! I can't tell ya how much I appreciate Chris from Racine hosting such a terrific shindig!  I know, it wasn't really FOR us, but hey….I can fantasize, right?  Heh.
So dear lady…….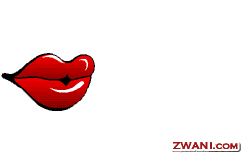 One word:  TUNICA! 
First we get the stimulus package that did nothing for our economy, and actually put us further in debt. Then Obama tries to pull a fast one on the American people with his new and improved health care that is a joke. Next it was the Cash For Clunkers program that was also supposed to stimulate the economy but failed miserably. Cash For Clunkers succeeded in the following…
- Disposing of perfectly good cars.
-Putting people further in debt with a car payment they couldn't afford. Kinda hard to make the payments on your brand new car when you don't have a job.
-Putting the country further in debt.
-Attempted to put cars on the road that Obama wanted on the road, rather than what the American people actually wanted. Since most of the cars that qualified for the program where models that no one really wanted in the first place, car companies got to unload some of there stock that they otherwise would have been stuck with.
-It also gave Brett Favre a new home. Ok sorry back to the rant at hand!
Now there is a bill that is being revised that would give Obama the power to disconnect private sector computers from the Internet. Are you kidding me?
-The president of the United States has always had the constitutional authority, and duty, to protect the American people and direct the national response to any emergency that threatens the security and safety of the United States. The Rockefeller-Snowe Cybersecurity bill makes it clear that the president's authority includes securing our national cyber infrastructure from attack. The section of the bill that addresses this issue, applies specifically to the national response to a severe attack or natural disaster. This particular legislative language is based on longstanding statutory authorities for wartime use of communications networks. To be very clear, the Rockefeller-Snowe bill will not empower a "government shutdown or takeover of the Internet" and any suggestion otherwise is misleading and false. The purpose of this language is to clarify how the president directs the public-private response to a crisis, secure our economy and safeguard our financial networks, protect the American people, their privacy and civil liberties, and coordinate the government's response.-
Now the above sounds really good right? Being able to safeguard this, and protect that. Yeah right! I wouldn't trust Obama with a potato gun but you expect me to trust him to have the ability to shut down my access to the Internet? I can think of a few sites he would like to shut down right now. Hey, this one is on that list! Perhaps it is time to stock up on the guns, ammo, and rations and just wait for the government to come knock on my door.  Hope they like lead, cause that's what I'll be serving that day!
Post by Ick!

Questions swirl around Mercury decision to hold firm to vote deadline
While union officials blame Mercury Marine for killing an 11th hour vote that might have kept more than 800 manufacturing jobs in Fond du Lac, many union workers say union leadership did too little, too late.
"Why did the union wait so long to call a vote? They knew last Thursday that there was great interest among members in having a re-vote, so why didn't they call for a vote on Friday," said union worker Fred Toth Jr. "The union leaders dragged their feet on the whole thing, and in my opinion, alienated their members."
Toth, along with fellow workers Rick Schmidt and Felipe Rodriguez, began circulating a petition last week calling for a second vote on contract changes proposed by company management. During the first vote on Aug. 23, more than 800 members of the International Association of Machinists and Aerospace Workers Lodge 1947 "overwhelmingly" rejected contract changes company officials at Fond du Lac's largest manufacturer said were needed to keep Mercury manufacturing jobs in the city.
"We were told by District 10 union officials that there was a bylaw preventing workers from voting on a contract without at least three significant changes in it. Now we find out there wasn't any bylaw. It was just an unwritten policy with the IAM. Policies are rewritten every day," Toth said.
It's no secret I'm no fan of unions.  This is one reason why.  Let's face it, the union "leadership" don't give a flying flip about the rank and file.  Mercury Marine stated their intentions.  The union members listened to the leadership, and said "Oh no, they won't do that.  They'll cave to us, they NEED us!"  Well, guess what?  They DON'T need you!  There are many areas in this country that WANT the jobs the Mercury have to offer.
Then, Mercury gave the members another chance.  Vote again, for or against, but this time, make sure you KNOW what you're doing.  The leadership LIED to the members, and told them they couldn't vote again.  It was a done deal, and Mercury would back down.  Way to go SFB.  You shafted your members, you shafted the community.
It would be my suggestion, that if you are lucky enough to get another job, tell whoever approaches you to 'join the union', to tell them to take their suggestion and shove it where the sun don't shine!
On September 12, I will be joining many others across the nation in a celebration of the 912 Project. Unfortunately, I'm not able to go to D.C., although thousands of our fellow Americans will be there. Sadly, due to the state of the economy, many others can't afford such a trip, even at deep discounted rates. Unfortunately, my reasons for not joining them in the nation's capital is due to health concerns. sigh… If you are one of the many who can't show our legislators we are VERY serious, and contrary to the massive damage that has been done to our country in a rather short period of time, we still believe in our country, please feel free to join us in Nashville, from 2pm to 6pm, Legislative Plaza.
Info from the website:
Do You Consider Yourself A Patriot?
Do you still Believe in the Country You saw rise up after 9/11, then You must Attend an upcoming Event in Nashville, TN on Saturday September 12th from 12-5PM at Legislative Plaza in Downtown Nashville, TN. This Is Not A Protest. It is a day to Honor our Troops, Police Officers and Firefighters and Remember our Heroes! Sponsored by the 9/12 Project and the Descendants of Liberty.
Keynote Speaker: Michael DelGiorno of WTN 99.7.
Dave Evans, Don Strong, Ben Cunningham
The Oathkeepers!
Musical Guests
Ray Stevens Performing his New Song 10%!
Former Curb recording artist Lesley McDaniel,
Danielle Carroll, Scott Ewing and Jeff Senters & Patriot Pride.
Free Admission All proceeds from Donations will Benefit the 100 Club of Nashville and
Special Operations Warrior Foundation to help Fund College Educations of Children of our Fallen Heroes!
All appearances are subject to change.
I don't know about you, but I still remember how I felt on 9/12.
Chris from Racine, the person who was SUPPOSE to take over this blog waaaaaay back when, held her first annual Cheddersphere Chili Shindig. It was suppose to be a 'cook off', but somewhere along the line, it became just a chili eating, butt freezing (well, not too bad….I didn't die), beer swilling, good talk (very little politics, believe it or not), gathering of some terrific folks! If it had been a competition, Mr & Mrs Real Debate would have won! If it was a eating contest, I think Steve Egg had it hands down. Heh.  Seriously good eats!
Hey, she said it's an open carry state, so we thought we would. Just for a little while though.
Miss Phel couldn't resist going for the deep fried peanuts.
I'm still trying to figure out what Chris was flapping about.
For some reason, folks wouldn't hold still, so, like Cindy, they turned out a bit fuzzy.
My most profound apologies for cutting off the brand new Mrs Chad. Couldn't even tell who it was, till I caught a glimpse of the blond.
Next time, hold still woman!
AB and Mr Chad discuss the merits of Tabasco over Louisiana Hot Sauce.
A bit of pre-chili munching.
Chris trying on my new ankle holster. Had to have AB figure it out, and SHE got it on with no problem. Annoying.
Chad, Dean, Bruce (yes, he DOES exist), and Miss Phelony.
Bruce, Phel, THE Badger, and Egg.
,
Back to gathering around the food.
It actually got nice enough for a bit to gather outside.
Nothing better than the sound of laughter!
Miss Carrie, the graceful. Won't get into why she's on crutches. Needless to say, it was extremely amusing, albeit a painful lesson. Suffice it to say…DON'T WAIT!
At one point, all the ladies were on one side, the guys were on the other. Reminded me of a 7th grade school dance. LOL
The Mr and Real doin' a little brief pickin'. Wish they could have stayed longer, it was getting good.
Amy & Emily. I know there is a blog associated, but for the life of me, I can't remember which one.
What's the fascination with the floor?? Probably had something to do with 900 young'uns running around in the wet grass, coming in soaking wet, and leaving grass clippings in their wake? Just a guess.
All in all, it was an absolutely WONDERFUL day! But don't tell Chris I said so. She'd go into shock that I wasn't griping about the weather. heh heh heh I was pickled tink to finally meet such terrific folks face to face. Be glad I didn't take more pictures than I did. And Chris hasn't even put hers up yet. LOL
I'm REALLY hoping we can all do this again next year….BEFORE that stupid law goes into effect. (A little political interjection here….WI gubmint REALLY screwed up with that NO SMOKING crap. Cuz the motels up here will NOT be getting our business, and I'm fairly sure we aren't the only ones.)
Oh, and just wait till Chris puts up the CRQs. Heh. This could get REAL interesting.
Yep, we're closed for the day.  Tonight may be another story, but today……got people to see, things to do, and Chris from Racine's neighbors to annoy!  Heh.  It's the day of the Great Cheddersphere Chili Shindig!  A gathering of folks for food, fun, sarcasm, and Mr Chris stressing over his lawn.  LMAO  Jeeeez….wish ours was even CLOSE to that tidy.
Is there a 12 step program for lawn addiction?  heh heh heh  Just joshin'.  Or am I?  Hmmmm…
Is it possible to die from being so full you are able to roll UP stairs?  Dadburn Yankees, Chris and Mr Chris, tried to kill me with steak!  BIG, FAT, JUICY steak.  Yep!  That's what they are going to put on the certificate….."Death by steak!"  And let's not forget the green beans, over sized baked 'tater, and 'shrooms!  No doubt about it!  She's out to get me!
Oh yeah, and while I'm suffering…..leave the yard alone!  It looks FINE! 
And thanks! 
During a July 7th Senate Environment and Public Works Committee hearing on the 1,500 page Waxman-Markey cap-and-trade legislation, Senator James Inhofe (R-OK) got Environmental Protection Agency administrator Lisa Jackson to admit that "U.S. action alone will not impact CO2 levels."  This is 100% consistent with all the best science which shows that the carbon reductions under Waxman-Markey will not affect global temperatures in any material way. For example a recent study of cap-and-trade by MIT concluded:
The different U.S. policies have relatively small effects on the CO2 concentration if other regions do not follow the U.S. lead…The Developed Only scenario cuts only about 0.5 °C of the warming from the reference, again illustrating the importance of developing country participation.
As we have asked before, "So how is that 'developing country participation' going?" Well, just this week ministers from 10 African countries renewed their intent to demand billions of dollars in aid before they sign any climate agreement and both China and India have also made it crystal clear that they require billions in aid to help finance carbon-reducing projects before they agree to reduce their emissions.
" … I Come Not to Praise Kennedy, But To Bury Him"
by J. D. Longstreet
A snippet:
I was, and remain, a great fan of the late Senator Jesse Helms. Many years ago, when we were both broadcasters, I knew the senator and grew to admire him as someone who, when asked a question, told you the truth as he believed the truth to be, and never wavered. You might not like the answer he gave to your question, but it was an honest answer, nevertheless. I grew to admire Senator Helms long before he became the senator from my state of North Carolina.
The Kennedy family, on the other hand, was an altogether different animal, if you will. I began to investigate that family when Jack was a candidate for President. I did not like what I learned. After Chappaquiddick and the absolute mess Ted made of that incident, and the efforts his family made to save his behind, told me everything I ever needed to know about Ted, himself, and the family.
True, I hail from a long line of proud southern bootleggers, but I never ran for Congress, either.
To this scribe, Ted Kennedy never got past the drunken, slovenly, not very bright, court jester image that he seemed to polish continually. Frankly, I never trusted him to do, well, anything, very well, at all. Except one thing, that is. That one thing was to push his favorite socialist program, as best he could, through the Senate. That he seemed to do with great gusto.
Read the whole post here.
I've heard all the talking heads, even on Fox News, singing Kennedy's praises.  I've seen so many political cartoons praising his 'reaching across the aisle".  Are they freaking kidding me?
Normally, I'm sorry when anyone dies, especially from such a devastating disease, but in this case….I'm having a real hard time coming up with a tear.  Does that make me a bad person?  Maybe, don't think so, but maybe.   This is the same man who right after Bush took office, and reached out to work with the Lion, got his face chewed off.  This is the same man who went behind Reagan's back, and tried to work some deal in Soviet Russia.  This is the same man who got sh*t faced and drove off a bridge, killing a young woman, then worked hard to cover it up.
No, I can't come up with much sympathy, and I sure can't come up with any praises.  The pundits might have short memories, but I sure don't.
Brat sent this to me, so of course, I HAD to post it! Don't know what store, but I know what area of Texas. Heh.
In case ya can't read it, it says:
THERE ARE IS NO CASH MONEY LEFT INSIDE OVER NITE. ONLY RAW CHICKENS.