An Ol' Broad's Ramblings
Archive for 6 May 2010

Navy SEAL Found Not Guilty of Abusing Terror Suspect in Iraq

Virginia military jury found a Navy SEAL not guilty on charges of punching a suspected Iraqi terrorist.
Matthew McCabe, a Special Operations Petty Officer Second Class (SO-2), was facing three charges: dereliction of performance of duty for willfully failing to safeguard a detainee, making a false official statement, and assault.
Students Kicked Off Campus for Wearing American Flag Tees
On any other day at Live Oak High School in Morgan Hill, Daniel Galli and his four friends would not even be noticed for wearing T-shirts with the American flag. But Cinco de Mayo is not any typical day especially on a campus with a large Mexican American student population.
Are they Mexican? Or are they American?? They need to decide! Cinco de Mayo is NOT an American holiday, nor should it be! I'm real glad the Mexicans beat the French back in 1862, but that has NOTHING to do with the United States of America!  Do they celebrate the 4th of July in Mexico?
Galli says he and his friends were sitting at a table during brunch break when the vice principal asked two of the boys to remove American flag bandannas that they wearing on their heads and for the others to turn their American flag T-shirts inside out. When they refused, the boys were ordered to go to the principal's office.
A clear violation of the students 1st Amendment rights, IMHO. (Wait…whut…..they have a 'brunch break'? What the heck is that?)
"They said we could wear it on any other day," Daniel Galli said, "but today is sensitive to Mexican-Americans because it's supposed to be their holiday so we were not allowed to wear it today."
Well, then why don't they go to Mexico and celebrate it? I'm fairly sure that MEXICAN schools don't celebrate the 4th of July, do they.
The boys said the administrators called their T-shirts "incendiary" that would lead to fights on campus.
The American flag is "incendiary"………………………..in AMERICA????????? Bubba, you better be glad you are out there in La La Land! That crap don't fly in REAL America!
"I think it's absolutely ridiculous," Julie Fagerstrom, Maciel's mom, said. "All they were doing was displaying their patriotic nature. They're expressing their individuality."
But to many Mexican-American students at Live Oak, this was a big deal. They say they were offended by the five boys and others for wearing American colors on a Mexican holiday.
A MEXICAN holiday! Mexico! NOT in the U.S.A.!
"I think they should apologize cause it is a Mexican Heritage Day," Annicia Nunez, a Live Oak High student, said. "We don't deserve to be get disrespected like that. We wouldn't do that on Fourth of July."
Apologize? Are you sh*ttin' me?? Blow it out your hyphenated ass! I'd like to have an apology from all the MEXICANS who have disrespected our laws, but I don't see that happening either!
The five boys and their families met with a Morgan Hill Unified School District official Wednesday night. The district released a statement saying it does not agree with how Live Oak High School administrators handled this incident.
The 'school administrators' should be disciplined in a manner befitting the 'crime'. Perhaps wearing a sandwich board for a month, stating "I'm a sorry sack of dog crap and don't deserve to live in this great country!"
The boys will not be suspended and they were told they can go back to school Thursday. They may even wear their red, white, and blue colors again, but this time, the day after Cinco de Mayo, there will be no controversy.
It is NOT controversial to wear and Old Navy t-shirt with the American flag on it, ANY day of the calender.  If the hyphenated kids don't like it, perhaps they are in the wrong country!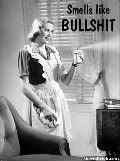 Fannie and Freddie Failure Forever
The Foundry
Yesterday, Sen. Chris Dodd (D-CT) told reporters about his financial regulation bill, "We've ended the 'too big to fail' debate. So no longer do I expect any argument to be made that this bill exposes the American taxpayer." Really. Someone might want to tell Sen. Dodd that in other news yesterday, Freddie Mac announced that it lost another $6.7 billion in the first quarter of 2010 and therefore needed another $10.6 billion in cash from U.S. taxpayers. Since formally nationalizing Freddie in 2008, the federal government has already spent $50.7 billion bringing the Freddie bailout total to $61.3 billion so far. Combined with Fannie Mae's raid on the Treasury, the Congressional Budget Office estimates that the American people will spend $389 billion bailing out the two Government Sponsored Entities by 2019. So much for American taxpayers no longer being exposed to "too big to fail."
Gun bill passes, goes to governor
Despite a passionate speech by a Republican asking, "What line will we not cross for the NRA?" the House approved the guns-in-bars bill Wednesday night and sent it to the governor.
The House voted 66-31, a veto-proof majority, to approve the Senate bill that passed last week, after rejecting an amendment to maintain the gun ban in bars but allow guns in restaurants serving alcoholic beverages.
If it becomes law as expected, it allows more than 270,000 Tennesseans with handgun-carry permits, plus millions of others from states whose permits are recognized by Tennessee, to go armed into any business serving alcohol of any kind.
Bill summary.  The majority of gun owners are responsible, rational people.  Yes, there will be a few who are utter morons, as there always are.  Look at how many people get plastered and get behind the wheel of a car!  Drunk driving is against the law, yet so many still do it, thinking they are in total control, even after they kill someone.  No doubt, there will be a few idiots who think, with weapon safely concealed, just one won't hurt.  Wrong!  Just one is against the law too!
Owners may post signs prohibiting guns. And a permit holder caught drinking while carrying is subject to a misdemeanor charge punishable by up to a year in jail and a three-year suspension of the permit.
Posting a sign would be an invitation to criminal elements, which is rather stupid, IMHO.  "An armed society is a polite society!"  What would be even MORE polite, is if all citizens could carry openly.  Then, there would be no question about who NOT to mess with. 
  One point…..if you are going to drink alcohol, leave your gun at home.  If you decide to have a cocktail with dinner, consider leaving your weapon in your vehicle, and then, let someone else drive home!
As an aside, I'm curious as to why the Tennessean did not name the ranting Republican mentioned in the very first sentence?