An Ol' Broad's Ramblings
Archive for 21 May 2010
I am SO looking forward to hear this young lady speak next weekend!
Tenn. tea party won't drop speaker for Islam views
Tea party organizers will not drop a speaker from a Tennessee convention this weekend despite calls from a national Muslim rights group that considers her anti-Islamic.
The Council on American-Islamic Relations had urged that Pamela Geller be cut from the Tennessee Tea Party Convention in Gatlinburg over her views on Muslims. Washington-based CAIR said in a release Thursday that it objects to Pamela Geller's presentation titled "The Threat of Islam."
If I could have gone this weekend, she would be one of the reasons I would have been there! I have an idea! How about the Tea Parties demand Muslims not allow their Imans to speak, just in case he says something offensive, to Christians, Jews, or the dog on the corner? Would that work? Of course not! So why the HELL should a group of people, who believe so strongly in the U.S. Constitution and most importantly, the 1st Amendment, bow to a bunch of jihadists? No, I don't bloody well think so!
Hey! CAIR!

Honestly, I'm getting so fed up with whining Muslims, whining ILLEGAL INVADERS, and whining leftist sons of a bitches ensconced in Washington, D.C., of BOTH parties!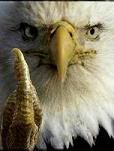 Good start though.
Expressing it so much better than I could.  DITTO!
Yesterday, was Everybody Draw Mohammed Day on Facebook.   It's actually kind of silly in a way, but considering what we have had to endure from those peace loving folks……
It's quite ok for Muslims to murder women and children.  It's ok for them to slaughter Christians.  No problem with the rape and brutalization of little girls.  But say one word about their pedophile prophet?
Just how ignorant do you have to be to have an "editorial" published in the Commercial Appeal?
Misguided aim at illegal voters
The state Senate's new bill requiring registration ID should be rejected by the House.
Perhaps it's what voters have come to expect in an election year, but the Tennessee Senate's voter citizenship bill is a solution in search of a problem.
The legislation ran into serious trouble this week when Attorney General Robert Cooper said that if passed into law it would conflict with a federal statute.
Without question, our state AG isn't exactly on the side of the LEGAL citizens in the state. And neither is the fool who penned this piece of crap.
There are other reasons, however, for the House to reject the Senate version of this bill, including its lack of any purpose other than pandering to the new strain of anti-immigrant sentiment among some members of the electorate.
Where the hell does this "anti-immigrant" BS come from?  Does the word ILLEGAL not fit into this bozo's vocabulary?  I-L-L-E-G-A-L! 1. forbidden by law or statute. 2. contrary to or forbidden by official rules, regulations, etc Talk about 'uneducated'. Sheesh!
The House passed a much less contentious revision to state laws governing voter registration — a measure that would require new voters to check a box to affirm they are citizens.
Hey….I could check a box that said "Are you a Lamborghini?" But that wouldn't make it so. People lie. The left has turned it into an art, and encourage others to do so.
The legislation resurrects long-standing and contentious partisan conflicts over voter identification efforts — largely aimed at poor and less educated voters and mostly supported by Republicans — whose purpose, according to critics mostly on the Democratic side of the aisle, is to keep voter turnout numbers low.
Yes, it does. And NO, it doesn't. The Republicans are attempting to PREVENT voter fraud. The Democrats would like to encourage it. Poor people don't have ID? How do they buy cold medicine? You can't get a library card without an ID. You can't do SQUAT without an ID! Yet this fool, and many like him/her insist he 'poor' are being targeted. There are a lot of 'poor' people who manage to get government aid, and I KNOW you have to provide documentation. Uneducated? Well, if that's the case, then you can blame the parents and the public education system, run by the left!
Such "mean-spirited" legislation is "going to come back and bite some of us who will be back here next year." said Sen. Thelma Harper, D-Nashville.
"Mean spirited"? Boo FREAKIN' Hoo! One group of people are doing their best to prevent people who are ineligible from voting, and this asswipe pulls out the left's mantra. Jiminy crickets! What planet do these people live on? Is there no logic in their world?
And while it gives backers an opportunity to stand tall in their re-election ads against any corruption of the voting process, it does not address any documented problem.
I repeat….WHAT PLANET? Dead people are voting in Memphis! I seriously doubt this idiot even read the bill, which is the norm for the left who whine and moan, and do all the can to destroy this country with the "feel good" mentality. How about fighting FOR legal citizens once in a while! As one commenter said:
What if this illegal was sitting in your seat at a concert you had paid for and was wanting to see..Would you have him removed or give him some money for snacks and drinks and return home to write this garbage.
Very well put!  But, no doubt, that logic will be totally lost on this idiot, and all the other leftist idiots like him/her.
Raising Arizona's Defense
The Foundry
It isn't easy being Arizona these days, especially when President Barack Obama puts politics before Americans' interests, a foreign head of state before the United States, and an agenda of apology before much-needed, sensible reforms.