An Ol' Broad's Ramblings
Archive for June 2010
THP Announces July 4th Weekend Crackdown on Drunk Drivers
The Tennessee Highway Patrol announced today that State Troopers will be out in full force during the Fourth of July holiday weekend, cracking down on drunk drivers with an aggressive Drunk Driving, Over the Limit, Under Arrest enforcement blitz. To ensure motorists are obeying the law, the THP will conduct sobriety and driver license checkpoints across the state in an effort to reduce fatalities and serious injury crashes. The 2010 July 4th, 78-hour Holiday period begins at 6:00 p.m., Friday, July 2, and will end at 11:59 p.m., Monday, July 5.
"It doesn't matter if you've only had one drink; it's not worth the risk," said Department of Safety Commissioner Dave Mitchell. "Buzzed driving is drunk driving. No matter your age; if you plan on drinking, you'd better find a safe and sober ride home or your chances of arrest are high."
I'm one of those people who doesn't drink. I use to, and I use to do some really stupid things, like getting behind the wheel of my car after a night on the town. Looking back, I can only thank God, because it sure wasn't my skill as a driver that kept me alive, or kept me from killing someone else.
There is something I've learned through the years…..getting behind the wheel of a car when drunk is no accident. Since it's not an accident, getting in a wreck, killing another human being is no accident either! If you make the choice to drink and drive, you are making a choice to possibly kill someone, not just ending one life, but the lives of the family of your victim!  Not all wrecks result in death.  Some victims end up in comas, wheelchairs, brain damaged, etc.  You may walk away without a physical scratch, but unless you are totally soulless, the scars will last for a lifetime.
Do you really want to make THAT choice?
House Approves Financial Overhaul; Senate Vote Awaits
The House of Representatives has passed a sweeping overhaul of financial regulations, setting the stage for a final vote in the Senate where votes for the far-reaching bill remained in flux.
The party-line vote came after Democrats backed down from a $19 billion tax of major banks and hedge funds in hopes of securing Senate Republican votes.
I don't know why anyone would need more proof that the Democrats are dead set on destroying every single thing they put their hand to, but here it is…..one more indication they have NO idea what the hell they are doing!
Kagan Hearings Surpass World Cup For Most Boring TV Event
by Ann Coulter
The two main points being made by Democrats in support of Elena Kagan's nomination to the Supreme Court merely serve to remind us that Democrats are inveterate liars.
First, it has been repeatedly observed how wonderful it is that Ms. Kagan is "someone who's an intellectual heavyweight who's going to give Roberts a run for the money" — as Sen. Amy Klobuchar, D-Minn., put it.
Whew! Good thing the Democrats got that Hispanic nominee out of the way, so they could appoint somebody with intellectual heft! Hey! What happened to the "wise Latina"? At least now you know what liberals really think of you, Sonia.
Friends,
The House is expected to vote on final passage of the financial reform bill this evening. I will vote no.
This bill represents a significant opportunity lost by the Congress. We could have had a bi-partisan bill that protects consumers, bankers, and tax payers, but we don't. There is a truckload of new regulations, a new bailout fund, and new bureaucracies in this bill; none of which are likely to address the root causes of the financial crisis or prevent the next one. For example, the bill doesn't lay a finger on Fannie Mae or Freddie Mac.
I am particularly concerned that this bill will tighten access to credit for hard working Tennesseans. It will also make it much harder for community banks to compete. Those community banks, who have far fewer resources than the big New York firms, will have to comply with the same regulatory and reporting requirements. They won't, however, have the benefit of a permanent bailout fund to use as a hedge against risky and potentially profitable moves.
We have a lot of work to do if we are going to get our economy back on the right track. This bill was a step in the wrong direction.
My Best,
Marsha
Warning: Being Penn & Teller, language is a real problem. That being said, this is so dead on, it's frightening.
So, when D'Bama's nominee for SCOTUS can't even answer a simple question, we know we are screwed….even more than we already are!
Why wasn't Nidal Hasan removed from service, busted, and in prison BEFORE he murdered 14 human beings? Simple answer:
In the same way the military did NOT deal with this pig, the federal government is NOT dealing with our security on the borders. It's not just Hispanics breaking in the back door, "looking for a better life". *cough*bullshit*cough* It's not just the drug trafficking and human smuggling. There are MUSLIMS terrorists walking right on in as well.
Is the lack of action just for the benefit of votes for the Democrats? They'll be just as dead as Republicans when the attacks happen. Is the intent of the Obama administration to make sure Americans are at risk from his 'brothers'? Or, is he, and the rest of the politicians on Capital Hill so utterly incompetent, they can't see the BIG picture?  It's bad enough we have naturalized citizens attempting to kill children without turning a blind eye to the dangers of an open border, and even natural born citizens who have converted to Islam.  I won't even delve into the radicalizing of prison converts.
I'm all for being tolerant of someone else's religion, unless that religion preaches the slaughter of innocents.  I have NO tolerance for the PC BS.  I have NO tolerance for a religion that makes slaves of women, beats them for nothing more than wearing mascara, murders them for 'honor', and condones the rape of children and non Muslims.
Yes….I've become quite 
!!  But it's quite alright to discriminate against Christians and Jews, right?
Why do doctors expect you to make it to their office without coffee in the system?  Had to have blood sucked this morning and was told 'no food, no liquids'.  I NEED COFFEEEEEEEEEE!  (grumble grumble grumble)
Bless his heart….the Mr had a pot ready!
Since they removed the stitches, too, I guess it's a good thing I didn't call and cancel.  Looks like a little Frankenstein on my finger. 
Obama's Oil Spill To-Do List
The Foundry
The oil spill crisis in the Gulf of Mexico gets worse by the day. Oil spews from the broken well, further polluting our water and shores. The clean-up efforts drag on with bureaucratic interference, making matters worse. And what is the Obama administration doing? It continues to push for unrelated responses that will have a disastrous effect on our economy, especially the economy of the Gulf states most affected.
In fact, President Obama summoned a bipartisan group of senators to the White House on Tuesday to discuss his climate change legislation. When Tennessee Senator Lamar Alexander suggested that any such energy meeting should include a focus on the oil spill and BP, Obama responded: "that's just your talking point" and refused to discuss the crisis.
Unfortunately, the American people are not hearing any of this. Day after day, blind allegiance to the president causes his supporters on the left to simply say the government is doing all that it can. The national media, prone to attention deficit disorder when a president they support is in the White House, have already moved on to a myriad of other subjects, offering only sporadic updates on the continuing crisis.
Just a sampling:
• $15 million for an aquatics center in Kingsport;
• $3.95 million in excess fees collected by professional regulatory boards;
• $1.6 million washed away on the fairways of the 11 state-run golf courses in 2010;
• $1.5 million to help smokers kick the habit;
• $510,000 for dog parks in Knoxville and Knox County;
• $48,600 in incentives to bring film production to Tennessee; and
• $34,000 to advertise the U.S. Census in Clarksville.
Oh yippee!  We learn what we already knew.  Politicians LOVE to spend money that isn't theirs!
Matt Lauer Lectures: 'Our Appetite for Oil' Caused Spill
NBC's Matt Lauer, on Tuesday's Today show, blamed America's "appetite for oil" as the reason for the spill in the Gulf and asked former NBC Nightly News anchor Tom Brokaw if the country will finally "take away the proper message" from the mess? For his part Brokaw responded that he hoped "young people who are coming of age" and entering public service and the corporate world will view the spill as a "defining moment" and warned if they didn't make the needed changes "we're gonna have these kinds of ecological disasters in waves coming year after year."
Day after day, Matt Lauer must prove he is an idiot. No, you pompous ass, what caused the spill, and the ecological disaster is:
1. Not allowing companies to drill where it IS safe.
2. Reckless shortcuts taken by the company.
3. An administration that is beyond ignorant.
4. A bureaucracy that has done all in it's power to make the disaster MUCH worse than it should have been.
5. Idiots like YOU!
And that's just for starters.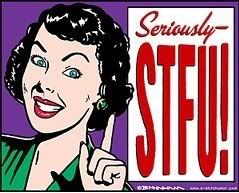 Read this! I am serious!  Go read the WHOLE THING!  If you don't get pissed off, then odds are, you're dead already, and it won't make a bit of different what these people do.