An Ol' Broad's Ramblings
Archive for 29 June 2010
Just a sampling:
• $15 million for an aquatics center in Kingsport;
• $3.95 million in excess fees collected by professional regulatory boards;
• $1.6 million washed away on the fairways of the 11 state-run golf courses in 2010;
• $1.5 million to help smokers kick the habit;
• $510,000 for dog parks in Knoxville and Knox County;
• $48,600 in incentives to bring film production to Tennessee; and
• $34,000 to advertise the U.S. Census in Clarksville.
Oh yippee!  We learn what we already knew.  Politicians LOVE to spend money that isn't theirs!
Matt Lauer Lectures: 'Our Appetite for Oil' Caused Spill
NBC's Matt Lauer, on Tuesday's Today show, blamed America's "appetite for oil" as the reason for the spill in the Gulf and asked former NBC Nightly News anchor Tom Brokaw if the country will finally "take away the proper message" from the mess? For his part Brokaw responded that he hoped "young people who are coming of age" and entering public service and the corporate world will view the spill as a "defining moment" and warned if they didn't make the needed changes "we're gonna have these kinds of ecological disasters in waves coming year after year."
Day after day, Matt Lauer must prove he is an idiot. No, you pompous ass, what caused the spill, and the ecological disaster is:
1. Not allowing companies to drill where it IS safe.
2. Reckless shortcuts taken by the company.
3. An administration that is beyond ignorant.
4. A bureaucracy that has done all in it's power to make the disaster MUCH worse than it should have been.
5. Idiots like YOU!
And that's just for starters.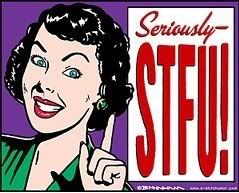 Read this! I am serious!  Go read the WHOLE THING!  If you don't get pissed off, then odds are, you're dead already, and it won't make a bit of different what these people do.
A well regulated militia, being necessary to the security of a free state, the right of the people to keep and bear arms, shall not be infringed.
H/T: Jack
Obama and the "Internet Kill Switch!"
by J.D. Longstreet
WE saw this coming years ago and warned that if Obama was elected he and the Socialist/Democrats would make a strong effort to take over the Internet
Well, recently, a US. Senate Panel approved an Internet "Kill Switch" for Obama. The so-called "kill switch" gives the President the power to "turn off the Internet."
A sponsor of the bill was heard to say that the ChiCom (Chinese Communist) had that power in their country, and he felt the US government needed that same power, as well.
It seems to have, somehow, escaped the notice of those who pushed this abomination of a bill through the senate panel that China is a communist nation. A dictatorship.
Read the whole post here.
Well, you can't say you weren't warned!  It's a real shame 52% of the American people didn't listen.  They've got a taste for blood now, and are circling, like the sharks they are, led by the Great White.  Ok, so he's not exactly white, but you get the idea.  This Congress, headed by this particular head clown, has totally ignored the Constitution and turned it into toilet paper.
There are millions of people who are finally waking up.  This isn't about security.  This is all about control.  Control of YOU!
All tyranny needs to gain a foothold is for people of good conscience to remain silent.
~ Thomas Jefferson ~
How better to silence 'people of good conscience' than to take away their voice?
The Dodd-Frank Assault on Economic Recovery
The Foundry
Following the release of the 2,000-page Dodd-Frank financial regulation bill last Friday, fixed-income portfolio manager Christine McConnell told Businessweek: "Clarity is good. [Once financial institutions] understand the rules of the road they'll be able to accommodate their business models." There is only one problem: passage of the Dodd-Frank bill doesn't provide any clarity. In fact, it does the exact opposite. The New York Times explains: "The bill, completed early Friday and expected to come up for a final vote this week, is basically a 2,000-page missive to federal agencies, instructing regulators to address subjects ranging from derivatives trading to document retention. But it is notably short on specifics, giving regulators significant power to determine its impact."