An Ol' Broad's Ramblings
Archive for 2 September 2010
How Barack Obama Became Mr. Unpopular
The Barack Obama that most Hoosiers remember voting for can still be found on YouTube. He stands before a cheering Elkhart high school gymnasium in August 2008, tireless, aspirational, promising a new America of jobs and hope. "We can choose another future," says the newcomer with the funny name. "So I ask you to join me."
And so many, foolishly it turns out, did just that!
Across the gym floor, Joe Donnelly, Elkhart's pro-life, pro-gun Democratic Congressman, worked the crowd. He was part of the moderate wave that won Congress for Nancy Pelosi in '06, and he was re-elected with 67% of the vote while campaigning for Obama in '08. The President has since returned to the region three times, but Donnelly is nonetheless fighting for his political life. In a recent television ad, an unflattering photo of Obama and Pelosi flashes while Donnelly condemns "the Washington crowd." This is basically a Democratic campaign slogan now: Don't blame me for Obama and Pelosi. "I'm not one of them," Donnelly told me when I caught up with him. "I'm one of us."
If you're curious to find out just why Donnelly is fighting for his political life, check out his voting record.  I definitely take issue with that 'moderate wave' winning Congress FOR Pelosi!  It's not HER freakin' Congress!  It's OUR Congress and YOU work for US!  Morons.  Anyone wondering why Congress has an approval rating lower than a gnat's IQ?
White House aides explain this change as a largely inevitable reflection of the cycles of history. Midterms are almost always bad for first-term Presidents, and worse in hard times. "The public is rightly frustrated and angry with the economy," says Dan Pfeiffer, Obama's communications director, explaining the White House line. "There is no small tactical shift we could have made at any point that would have solved that problem." In more confiding moments, aides admit that the peak of Obama's popularity may have been inflated, a fleeting result of elation at the prospect of change and national pride in electing the first African-American President. As one White House aide puts it, "It was sort of fake."
No, you dipwad, we are NOT angry at the 'economy'. What a maroon! The economy isn't something with which a person can be angry! Try again! Think a little harder. Should I give you a hint? How about the people are ANGRY with those who are running the economy into the ground by their constant tinkering! Pushing our children and grandchildren TRILLIONS of dollars into debt. (What comes after trillion? Quadrillion!)  Inflated approval numbers?  Ya know, this doesn't shock me at all.  And honestly, what difference does it make what his skin tone is if he's nothing more than an empty suit?  Unfortunately, he's not all that empty.  He's an anti-American socialist!
Rather than address these concerns as the economic crisis grew, Obama made a conscious choice to go big with government reforms of health care and energy. The bailouts of the auto companies, the rescue of Wall Street and the new regulation of banks and the financial industry only deepened the public's skepticism, especially among independent voters. Rather than dwell on the political problems, the President pushed his team forward, believing, in the words of top adviser David Axelrod, that "ultimately the best politics was to do that which he thought was right."
Yep. He made a conscious choice alright.  He consciously decided he was so above it all, he would do what he damn well pleased, and the hell with those who continuously shouted "NO!  That's not the right thing to do!"  He consciously dragged the economy down into the sewers of socialism.
For someone who so carefully read the political mood as a candidate, Obama has been unexpectedly passive at moments as President. Whereas other Democrats had hoped to spend the late summer talking about two things — jobs and the unpopularity of many Republican policies — the White House has been distracted by a string of unrelated issues, from immigration reform to a mishandled dismissal of a longtime USDA official to the furor over the proposed Islamic cultural center and mosque near Ground Zero. On Aug. 31, Obama gave a prime-time speech about the partial troop pullout from Iraq, touching on jobs only tangentially, before spending the following day in an intensive effort to restart the Middle East peace process. "It is inconceivable that a team so disciplined during the presidential campaign can't carry a message with the bully pulpit of the White House," says one Democratic strategist working on the midterm elections. "It's politically irresponsible, and Americans have little patience for it."
Psst! We've heard the 'message', loud and clear, and we do NOT like it! Oh, sure….there are some who are still in the cheer leading section for the POTUS: unions, socialists, and the like. But for the rational portion of the population, we understand that raising taxes and continuous spending is NOT conducive to economic recovery.
As his poll numbers fell, Obama responded with his perpetual cool. His appeals to the grass-roots army that he started, through online videos for Organizing for America, took on a formal, emotionless tone. He acted less like an action-oriented President than a Prime Minister overseeing some vast but balky legislative machinery. When challenged about his declining popularity, the President tended to deflect the blame — to the state of the economy, the ferocity of the news cycle and right-wing misinformation campaigns. Aides treated the problem as a communications concern more than a policy matter. They increased his travel schedule to key states and limited his prime-time addresses. They struggled to explain large, unpopular legislative packages to the American people, who opposed the measures despite supporting many of the component parts, like extending health insurance to patients with pre-existing conditions or preventing teacher layoffs. "When you package it all together, it can be too big to succeed as a public-relations matter," says Axelrod.
What Time calls "perpetual cool", most folks call just plain arrogance, looking down from on high at his subjects. I've often wondered how there can be 'misinformation' when said information comes straight from the source.
Communication isn't the problem. We get it. We don't like it, and we are saying so!
For now, Obama's aides hope that the controversial reforms in health care and financial rules will produce benefits felt by voters, if not by November 2010, then two years later. That would vindicate the President's vision of government as a solution and not just a problem. Even in Indiana, the disappointment is matched by a real yearning for a leader who can make a difference. "I think he's trying," says Griffin, the laid-off payroll administrator who said she didn't know what Obama had done for her. "Nobody can turn it around overnight."
Oh, we're feeling them already! Higher insurance premiums, in advance of the implementation of Obamacare, is just one of the many pains we are feeling out here in the real world. High unemployment, more people on food stamps, the uncertainty in the business world…..just a few more. Thanks, but no thanks. We've seen what all that 'hope and change' is about, and we don't like it!
H/T: Fausta's Blog
Who was the one person killed in the 'name of' some other religion?  Read here.
More BS from the ever idiotic S Wesley Mcgranor:
You did not post my original comment. You are misleading those reading this, and they are 'in the dark'.
No, I didn't post your "original comment". I threw it in the trash, where it belonged!
You are a pretender. Like all neo-conservatives, you dream with the left. You and the left have dismantled the system for social justice. Go do drugs and watch t.v.
*snicker* How pathetic!  Do you even know what a neo-conservative is?  No, I didn't think so.  Let me help you out a bit:
Neoconservatives are often preferred by liberals to portray the conservative voice in the media, as in television talk shows, newspaper columnists, magazines, think tanks, and advisory positions in Republican Administrations.
Obviously, you haven't really read much of anything I've written over the last 4 1/2 years.  If you weren't so blatantly ignorant, you might actually be amusing.
You wanted your comments posted?  Well, here they are SFB.  The only ones left in my 'trash bin'!
And FYI…..you won't be stinking up my comment moderation anymore.  You have been BANNED!

Now, do us all a favor, and crawl back under your rock.
While your comments are rational, your link is something I will NOT have on my blog.  I'm sorry, I can't approve your comments when they link back to porn, ok?
If you've been under a rock, you might not know there is a lawyer, Van Irion, who brought a class action lawsuit challenging the Constitutionality of Obamacare.  Actually, there are quite a few lawsuits pending on this issue.  I've tried to keep up with the doings, but occasionally, I get behind.  (I actually DO have a life, y'know!)
The papers were delivered. And a response was given.  Now, while reading through this response, this little tidbit caught my eye:
"For a court to pronounce upon the meaning or the constitutionality of a state or federal law when it has no jurisdiction to do so is, by very definition, for a court to act ultra vires." (FYI, ultra vires means "beyond the powers".)
So, I'm looking at this one statement, reading it over and over, trying to connect that one sentence with what we have been seeing in the courts, all across the nation. A judge overturns a law, voted on by the people, just because he, or she, doesn't like it. Where does this fit in? Haven't our courts been doing a LOT of 'ultra vires' lately? Haven't they taken away God given rights from WE, The People, almost on a daily basis?  Haven't governments on all levels been pushing through laws, that no one wants, with the express purpose of controlling the population, against their will?
Now, I'm obviously no Constitutional scholar.  I leave that to P/H.  But I do have a smidge of common sense rattling around, and I'm finding the actions of all branches of government taking a LOT of 'beyond the powers' actions.
Van Irion's summary of the response of the government -
The defendants argue that:
* Any act of Congress is authorized under the commerce clause, under Congress's tax-and-spend powers, and under the general welfare clause;
* Even if Obamacare isn't authorized by the Constitution, the American people have no right to sue and this court has no right to hear the case;
* Even if Obama, Reid, and Pelosi violated their oaths of office, there's nothing any court can do about it; and
* (This one is my personal favorite) You, Mr. Federal Court Judge, must ignore your own personal oath to uphold the Constitution and you must, instead, follow and enforce the Supreme Court's perversions of the Constitution, even if you are absolutely certain that to do so would violate the Constitution.
If you read all 36 pages of the brief, you'll come to basically, the same conclusion as Mr Irion.  The federal government is full of weasels!
November can't come soon enough, IMHO!  Neither can 2012!
Janet Napolitano: TN terror hot line not meant to push profiling
An ad campaign meant to generate leads for a counterterrorism hot line is not meant to encourage ethnic or racial profiling, Homeland Security Secretary Janet Napolitano said during a visit to Nashville on Wednesday.
Do I really have to state the obvious? Not for most rational folks, but for anyone who has any doubts about what terror actually is, here's the definition for ya, from Merrian Webster:
1: a state of intense fear
2a : one that inspires fear : scourge (a cause of wide or great affliction) b : a frightening aspect
c : a cause of anxiety : worry d : an appalling person or thing; especially : brat (an ill-mannered annoying child)
3: reign of terror (a state or a period of time marked by violence often committed by those in power that produces widespread terror)
4: violent or destructive acts (as bombing) committed by groups in order to intimidate a population or government into granting their demands
There are many who are spreading terror these days. We have drug cartels that are taking over parts of one of OUR states. We have gangs terrorizing neighborhoods to the point that it's no longer safe for children to play in their own yards. We have a certain cult that teaches murder of anyone who disagrees with them. And people aren't suppose to 'profile'? Seriously?
Napolitano declined to comment on the Rutherford County mosque controversy directly, saying it would be inappropriate for her to speak about an ongoing investigation. She said that if it is determined to be arson, the culprits should be prosecuted.
"Arson is arson, and arson is a crime," Napolitano said.
"They ought to find out who did it, and they ought to prosecute them."
Actually, I'm inclined to agree with her on this. I no more want another mosque built in this country than I want cancer, but destruction of property (the construction equipment) is wrong, no matter the motives.
"We find this as a way to emphasize our message that security is a shared responsibility," Napolitano said. "It's not just the government. Everybody has a role to play, and everybody should be empowered to play some role."
Really? Well then, why is Arizona being condemned for doing just that, eh? I think I'll just call BULLSH*T!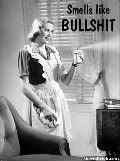 Oil Rig Reportedly Explodes Off Louisiana Coast
DEVELOPING: The Louisiana Coast Guard is responding to reports of an oil rig explosion in the Gulf of Mexico.
A spokesman for the Coast Guard said 13 people were on the rig when it exploded and 12 have so far been accounted for, WWLTV.com reported.