An Ol' Broad's Ramblings
Archive for 10 September 2010
6 US invaders killed, 3 wounded as two US tanks eliminated in Balkh
In a two-hour long fighting killed as some 6 US invading troops and wounded 3 more in Chamtal district of Blakh yesterday night, the report said, adding that two of the enemy tanks were shot and destroyed with Mujahideen RPGs.
Can we PLEASE turn the whole freakin' area into a LARGE glass field????
Savannah Woman Murdered in Home
A Savannah woman was found dead in her home last night, allegedly murdered in what Savannah Police Chief Donald Derr says may have been a robbery turned deadly.
Otylier Callens, 80, of XX Ryan Street was found by family members in the living room of her home. According to Derr, family members had tried to contact Callens earlier in the evening to no avail. Callens allegedly was found with a plastic bag around her head. The unofficial cause of death right now has been determined as strangulation/asphyxiation.
This seriously creeps me out!  Prayers with family and friends.
Citing Quran-Burning Threat, Islamic Body Wants U.N. to Outlaw 'Offenses Against Religion'
Following the uproar over the threatened burning of the Quran by a small Florida church, a leading international Islamic body said Thursday that the United Nations should outlaw "all forms of offense against religions."
Excuse me while finish cackling! Are they freakin' serious? Centuries of persecuting Christians, Jews, Hindus, etc. and they have a brass BALLS to want to make offending a religion illegal????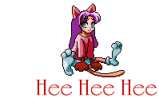 Ok, maybe it's not so funny, but I do find it highly amusing that the most INTOLERANT bunch of thugs is calling for such a measure? So, does this mean that Saudi Arabia can no longer destroy Bibles on a regular basis? Does it mean that Christian churches will no longer be destroyed?  Synagogues will no longer be vandalized?  *snicker* Yeah…..right!  BIG picture!  As it is, the only people (?) who are the WORST offenders are the Muslims.  Can we please get it straight?  Christians and Jews are NOT murdering anyone because of their religion!  Muslims ARE!
"It is a blot on humanity that such discriminatory attack against Islam and Islamic holy sites is continuing in the absence of deterrent legal measures, local and international."
Oh give me a freakin' break! Anyone remember those 1700 year old statues?
Yeah….it's ok to attack and destroy anything that isn't Islam, isn't it!  But just say one word against your murderous pedophile prophet, and all hell breaks lose.
Most of an estimated 6,000 statues in the Kabul Museum are believed to have been destroyed, although the Taliban refused to allow anyone inside the war-battered building. (source)
Afganistan Government has declared "Jehad" that they shall destroy each and every Hindu temple in the country. (source)
Kano state, one of 12 states in Nigeria where sharia (Islamic law) is in effect, has been the site of periodic Islamic aggression against the minority Christian community. (source)
Father Manuel Musallem, head of Gaza's Latin church, told the AP that Muslims have ransacked, burned and looted a school and convent that are part of the Gaza Strip's small Romany Catholic community. He told the AP that crosses were broken, damage was done to a statue of Jesus, and at the Rosary Sister School and nearby convent, prayer books were burned. (source)

Shame the SOBs didn't fall off!
At midnight, Muslims arrived on bikes and on foot at the Church of Saint Albert. They stormed into the building, carrying banners and tanks of kerosene. One witness reported hearing them shout, "Destroy! Destroy it! Replace the church with mosque!" Muslims damaged bricks, broke lights, uprooted newly planted trees and set the building on fire. (source)
According to the AINA news agency, two churches were attacked in the Baghdad district of Dora. At St. John the Baptist's in Hay Al-Athoriyeen, several security guards who protect the church were killed, and St. Jacob's in Hay al Asya was vandalized and forcibly turned into a mosque. (source)
Hundreds of angry Muslims Sunday ransacked two churches in southern Pakistan before setting them on fire after allegations that a Christian had desecrated the Koran, police and officials said. (source)
At least 13 shops were destroyed and the windows of a church damaged, according international news agencies. Although the motivation behind the destruction remains unclear, Reuters claimed the riot started after a Muslim girl was suspected of having sexual relations with two Christian boys. (source)
Should I go on?  I can, y'know.  There are a LOT of examples of the Muslim "tolerance" for other religions.  Do a search for the opposite, and you find very few examples of 'militants' of another faith that have behaved as the Muslims have in their 'tolerance'.  Oh, they're there.
A screaming mob of thousands of Hindu militants stormed a 16th-century mosque here Sunday and demolished it with hammers and their bare hands, plunging India into a political and religious crisis. (source)
The demolition snuffed out, at least for now, what Muslims termed the Shihab al-Din mosque, a structure they hoped to build on a site close to the massive Church of the Annunciation, where, according to tradition, the Archangel Gabriel told Mary she would give birth to Jesus. (source)
And I had to go through a lot of links just to find those two. 
There are morons of every faith running rampant.   However, just who is doing the most damage?  Here's a thought….try practicing what you keep preaching to others!  Just a thought.
The eternal flame of Muslim outrage
Michell Malkin
Shhhhhhh, we're told. Don't protest the Ground Zero mosque. Don't burn a Quran. It'll imperil the troops. It'll inflame tensions. The "Muslim world" will "explode" if it does not get its way, warns sharia-peddling imam Feisal Abdul Rauf. Pardon my national security-threatening impudence, but when is the "Muslim world" not ready to "explode"?
At the risk of provoking the ever-volatile Religion of Perpetual Outrage, let us count the little-noticed and forgotten ways.
Just a few months ago in Kashmir, faithful Muslims rioted over what they thought was a mosque depicted on underwear sold by street vendors. The mob shut down businesses and clashed with police over the blasphemous skivvies. But it turned out there was no need for Allah's avengers to get their holy knickers in a bunch. The alleged mosque was actually a building resembling London's St. Paul's Cathedral. A Kashmiri law enforcement official later concluded the protests were "premeditated and organized to vitiate the atmosphere."
Read the rest here.
Israel behind planned Koran burning
Manouchehr Mottaki says, "Software for this plan was made by the Zionists following their defeats against Muslims and the Islamic world."
Israel is behind a US Reverend's planned Koran burning, Iranian Foreign Minister Manouchehr Mottaki said Thursday, according to the official Iranian news agency IRNA.
"The software for this plan was made by the Zionists following their defeats against Muslims and the Islamic world," Manouchehr said in a meeting with foreign diplomats in Iran.
Read the rest here.
Has anyone noticed, Muslims just make it up as they go along?  They don't have to have a REAL reason to be thugs.  They'll just pick something out of thin air and make sure the whole world knows, they are 'offended'.  Well, guess what!  I don't give a flip if they are offended.  Stop being horse's patoots, and you might find yourselves in a lot more peaceful state of mind.  To accuse Israel of coming up with software that's behind some guy in Florida's plan to burn copies of the so called 'holy book' is just one more indication these people are grasping at straws.  Hey….moron!  You don't need software to burn a book.  Ya need a match.  Works REAL good.  What a buffoon!  Oh, and I wasn't aware Israel had suffered any defeats recently.  If you call surviving against all odds, a defeat, then I'd really love to see what would be considered a success. 
For some reason, this post, from August 2008, has garnered quite a bit of attention in the last few days.  Hmmm…  And mainly 'visitors' from outside the U.S.  Interesting. 
Pakistani plea: Make Obama supreme leader of Muslims
A Pakistani newspaper is quoting one of the country's ministers as stating he wants President Obama to offer Muslim prayers at Ground Zero and become the "Caliph," or ruler, of the Islamic nation.
Am I wrong, or does this mean he really IS a Muslim? I mean, don't you have to be Muslim in order to be the Caliph? Evidently, this Pakistani believes he is, after all, why else would a President of the United States BOW to the Saudi king. Presidents don't bow!
"The coming Eid would expectedly be observed on 9/11; this a golden opportunity for President Obama to offer Eid prayers at Ground Zero and become Amir-ul-Momineen or Caliph of Muslims. In this way, all the problems of Muslim World would be solved," stated Minister of State for Industries and Productions Ayatullah Durrani, according to Pakistan's The Nation newspaper.
Psst!!  The only way "all the problems of Muslim World would be solved" is if they stop living in the 7th century.  Admit they are brutal backwoods barbarians, and deal with their OWN issues.
Obama's faith was a central part of his 2008 presidential campaign. His campaign website contained the statement, "Senator Obama has never been a Muslim, was not raised as a Muslim, and is a committed Christian."
Uh…no he's not. His actions have spoken loud and clear! He can say he's a toaster, but that doesn't make him one. Unless I see a bagel pop out…..uh….. the top of his head, of course.
Half-Billion Dollar Schools Can't Fix American Education
The Foundry
At $578 million, the Robert F. Kennedy School in Los Angeles is the most expensive public school ever built in America. It features a high-tech swimming pool, a chic auditorium, vaulted ceilings, luxury amenities and a design aesthetic worthy of a spread in Architectural Digest. ABC News reports that the school is more expensive than the "Bird's Nest" stadium in Beijing, China, built for the 2008 Olympics, and the Wall Street Journal notes that it cost more than L.A.'s Staples sports center.
And while a half-billion dollar public school complex would be jarring enough to taxpayers during plush budget times, this public school was constructed at a time when the district faces a $640 million deficit. It's a red carpet reminder of why California – and so many other states – face severe budget shortfalls.
Nothing more than an "urban legend", but I thought it was funny as hell.
(Names have been removed to protect the stupid!)
I had this idea that I was going to rope a deer, put it in a stall, feed it up on corn for a couple of weeks, then kill it and eat it.
The first step in this adventure was getting a deer. I figured that, since they congregate at my cattle feeder and do not seem to have much fear of me when we are there (a bold one will sometimes come right up and sniff at the bags of feed while I am in the back of the truck not 4 feet away), it should not be difficult to rope one, get up to it and toss a bag over its head (to calm it down) then hog tie it and transport it home.
I filled the cattle feeder then hid down at the end with my rope.
The cattle, having seen the roping thing before, stayed well back. They were not having any of it.