An Ol' Broad's Ramblings
Archive for 13 September 2010
Build the Ground Zero Mosque, or else…
Imam Faisal Abdul Rauf, mastermind of the Ground Zero Mosque, warns that moving the proposed structure somewhere less controversial would generate a barrage of negative press in Muslim countries. America is regularly demonized in that part of the world anyway, and Islamic radicals already hate this country. A mega-mosque in Manhattan won't change that.
Read the whole column here.
You gotta be kidding! This is what we're suppose to worry about? Muslim countries, that already hate us, are going to give us bad press?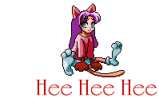 http://www.westernjournalism.com/how-obama-thinks/
Lidwig von Mises (1881-1973)
The issue is always the same: the government or the market. There is no third solution.
Capitalism and socialism are two distinct patterns of social organization. Private control of the means of production and public control are contradictory notions and not merely contrary notions. There is no such thing as a mixed economy, a system that would stand midway between capitalism and socialism.
A society that chooses between capitalism and socialism does not choose between two social systems; it chooses between social cooperation and the disintegration of society. Socialism is not an alternative to capitalism; it is an alternative to any system under which men can live as human beings.
In the bureaucratic machine of socialism the way toward promotion is not achievement but the favor of the superiors.
A man who chooses between drinking a glass of milk and a glass of a solution of potassium cyanide does not choose between two beverages; he chooses between life and death. A society that chooses between capitalism and socialism does not choose between two social systems; it chooses between social cooperation and the disintegration of society. Socialism is not an alternative to capitalism; it is an alternative to any system under which men can live as human beings.
The nationalization of intellectual life, which must be attempted under Socialism, must make all intellectual progress impossible.
Socialism… is not the pioneer of a better and finer world, but the spoiler of what thousands of years of civilization have created. It does not build; it destroys. For destruction is the essence of it. It produces nothing, it only consumes what the social order based on private ownership in the means of production has created.
Socialism is unrealizable as an economic system because a socialist society would not have any possibility of resorting to economic calculation. This is why it cannot be considered as a system of society's economic organization. It is a means to disintegrate social cooperation and to bring about poverty and chaos.
Imam Says NYC Mosque Site Is Not 'Hallowed Ground'
The imam leading the effort to build an Islamic community center and mosque near ground zero says there is a "misperception" that the proposed site is sacred ground.
Imam Feisal Abdul Rauf said Monday that the location where the center would be built, two blocks from the World Trade Center, has a strip joint and betting parlors nearby. He says it's "absolutely disingenuous" to suggest that it is "hallowed ground."
Well, HE might not believe the area is hallowed ground, but there are a LOT of folks, me being one of them, that believe NO mosque should be built within 4000 miles of the area!  I'm fairly certain that no one at the strip joint, or the betting parlors, are going to be shouting 'allahu akbar' and preaching 'murder the infidels'.
Hmmm…  It must be Monday!
And what the blazes is iritis, and why does my eye doc think I MIGHT have it?
I guess it doesn't really matter, since it's all LIES anyway!
Holding Economic Recovery Hostage
The Foundry
Last August, NBC News' Chuck Todd posed a question to President Barack Obama from Elkhart, Indiana, resident Scott Ferguson: "Explain how raising taxes on anyone during a deep recession is going to help with the economy." The President responded: "We have not proposed a tax hike for the wealthy that would take effect during a recession. … He's absolutely right, the last thing you want to do is raise taxes in the middle of a recession because that would just suck up, take more demand out of the economy and put businesses in a further hole."
Fast forward to yesterday on NBC's Meet the Press where — after host David Gregory asked, "When does the economic team think that Obama administration economic policies will have a sizable impact on the unemployment rate in this country?" — White House senior adviser David Axelrod admitted: "It took 10 years to create that problem … It's going to take — nearly 10 years — it's going to take some time … It's going to take some time to fix it." Meanwhile over at Fox News Sunday, newly minted Chairman of the President's Council of Economic Advisers Austan Goolsbee was admitting to host Chris Wallace: "I think it's clear that the labor market is significantly weakened, has been for some time. We have to do everything we can to try to create jobs and get people back to work. … I don't think the unemployment rate will be coming down significantly anytime in the near future."
Some Tennesseans question need for hunting rights amendment
Tennessee voters this fall will be asked to decide whether hunting and fishing should be a constitutional right, a position already taken in 10 other states.
I could never imagine that the right to hunt would ever be in question. Then again, I never believed same sex "marriage" would be an issue either.
Advocates, including the Tennessee Wildlife Federation, say amending the state constitution will prevent radical animal rights activists and an increasingly urban state legislature from one day shutting down the activities.
Anybody heard of Cass Sunstein?
  "We ought to ban hunting, I suggest, if there isn't a purpose other than sport and fun. That should be against the law. It's time now." (source)
But some hunters and non-hunters find the proposal perplexing, saying that hunting and fishing don't appear to be at risk in Tennessee.
YET! Why let it get that far? Why wait until some whackjob in Obama's administration with a massive control issue decides to use some obscure, or not so obscure, government agency to ban something that bugs him/her personally. We've got so many unelected agencies now running our lives, do we really want to wait till one of them gets a hair up their hinder?
In Michigan, voters banned hunting of the mourning dove in a 2006 referendum. It had been allowed for the first time in that state two years earlier by an act of the Michigan legislature.
Gotta say it! Michigan is full of fools anyway! Oh, there are some rational folks up there, being overrun by the irrational. And I'll leave it at that.
An official with one of the nation's high-profile animal activist groups, People for the Ethical Treatment of Animals, which opposes hunting, called such proposals "frivolous."
These are the folks who think it's ok to destroy someone else's property.
Butler insists that the amendment would not affect regulations. "You'll still have to have a license," he said. "You'll still be subject to regulations. It doesn't allow for any trespassing.
"It will have no impact on private property rights."
I learned that if you want to shoot a deer on your own property, you still have to have a license. Why? It's your property. The deer is trespassing. Dinner!
Larry Hillis, owner of Reloader's Bench, a guns and ammunition store in Mt. Juliet, said he thought the proposal was odd when he first heard about it.
But, after he understood from an advocate that the legislature could prohibit hunting and fishing, he grew more favorable. "On the face of it, I think it's a good idea," he said. "I would like to find out more about it before I jump up and down and say I'm for it."
Many things going on these days are 'odd'. It's much better to be safe, than sorry, right?
"If you really want this, postpone it, and get some strong legislation that really protects landowners," he said. "They pay a lot more in property taxes than hunters pay in licenses."
Since we do pay property taxes, you'd think that was enough to give us the right to do what we want with our property. Not so. You have to get permission from government entities if you want to make any changes. I'd say an amendment, if it includes protection of the property owner, isn't such a bad idea.
Bills:
HJR 0149
SJR 0001
SJR0030
As usual, The Tennessean did not provide any information, not even the number of the legislation, or a summary the text of the amendments, so naturally, I had to hunt them up m'self.
OTHER STATES WITH RIGHT
States with a constitutional right to hunt and fish are Alabama, Georgia, Louisiana, Minnesota, Montana, North Dakota, Oklahoma, Vermont, Virginia and Wisconsin.
California and Rhode Island guarantee the right to fish, but not to hunt.
Perhaps if all states allowed their citizens to hunt, SAFELY, there wouldn't be hungry children. If a person hunts for sport, and not for food, then the meat could quite easily be given to shelters and such. Just sayin'.