An Ol' Broad's Ramblings
Archive for 15 June 2011
Was Anthony Weiner Victim of New Washington 'Puritanism'?
Was disgraced Democratic congressman Anthony Weiner, who carried on several inappropriate online chats with young women, a victim of a newly "puritanical" climate in Washington? That's the inference from Kate Zernike's front-page story for the Times' Week in Review, "Naked Hubris…While digital flux makes it easier for politicians to stray," a companion piece to Sheryl Gay Stolberg's "When it comes to scandal, boys will be boys." She wrote:
But technology keeps adding new and in many ways more seductive temptations to the mix. And this is happening at a time when, many argue, a more prying press corps, stricter public standards and greater partisanship have combined to make Washington oddly more puritanical than it once was. Hamilton, after all, had confessed his affair to investigators in Congress several years before he was actually exposed for it. But 15 years after the House of Representatives impeached President Bill Clinton, revealing lurid details of his sexual dalliances with a White House intern, most politicians now know that they can't count on the press or their peers to stay silent about straying.
So, fidelity is puritanical?  Morals are no longer the norm?  I'd say we have a much bigger problem in Washington than Rep Wanker if that's the case.  Is it any wonder the country has slipped into a cesspool?  We no long have politicians, or the media, standing up for decency.  The lack of character shown by both is a clear indication that what was once a great nation has fallen far.
Tennessee ranked No. 6 among states last year in terms of inflation-adjusted growth in goods and services produced, according to figures recently released by the U.S. Bureau of Economic Analysis.
But the 3.5 percent growth for Tennessee appears to be creating a growth industry all its own in the Volunteer State as Republicans and Democrats tried to nab credit.
"This ranking highlights what many of us already know: Tennessee is open for business," Republican House Speaker Beth Harwell, of Nashville, said in a news release issued by the House GOP Caucus. "We have a dynamic, pro-business environment that is attracting the attention of more and more top companies with each passing day."
While the Republicans and Democrats duke it out about who deserves credit, I'll give a lot of it to former Governor Bredesen. He was one of the few Democrats that actually understands that in order to have jobs in the state, you have to give companies incentives. The current Governor, Haslam (R), is/was a businessman, but honestly, I think if a Democrat blew on him, real hard, he'd fall over. I'm just not too sure how "R" he really is.
As for the guys and gals over there in Nashville, trying to take credit, from the past and current legislatures?  Well, I hate to burst their bubbles, but I don't think the past bunch did much to advance businesses, and the current really hasn't been there long enough.  Although, the current has made some impressive attempts to right some of the wrongs, so far, I'm not all that impressed.
It's the people of Tennessee who are the real winners!  NOT any political party!
H/T: Tena
A Showdown over the War in Libya
The Foundry
For the past three months, the United States has been engaged in a war in Libya, and during that time Congress has remained largely in the dark and on the sidelines about central questions in the conflict, all while U.S. forces remain committed without congressional authorization. Yesterday, Speaker John Boehner (R-OH) sent a letter to President Barack Obama warning that the commander in chief may be in violation of the law if he refuses to ask Congress for its approval.
In his letter, Boehner noted that the President is just days away from violating the War Powers Resolution, which maintains that, without congressional authorization, the President can deploy U.S. military forces for 90 days. In his letter, Boehner demanded that Obama provide legal justification for the operation in Libya by Friday. Though the War Powers Resolution is problematic, Congress is right to be angry and has an obligation to speak up on Libya.
Mosque flap leads to TPD captain being suspended
A Tulsa police captain who disobeyed an order to make officers attend a Law Enforcement Appreciation Day at a Tulsa mosque was suspended without pay for two weeks.
Is there something wrong with this people?
Specifically, he was suspended 40 hours for violating the department's rule on being obedient and another 40 hours for violating a rule on conduct unbecoming to an officer.
Obedient? What is he? A two year old?
Fields said in correspondence with a superior that he considered the order to be "an unlawful order, as it is in direct conflict with (his) personal religious convictions, as well as to be conscience shocking."
He also told his superiors that he would not require any of his subordinates to follow the order "if they share similar religious convictions."
You know there are big problems when a police department FORCES officers to go against their own faiths to appease the religion of pieces.
Allison Moore, Islamic Society of Tulsa Community Relations Spokesperson, said that they had no comment specifically on the situation involving Fields. She did, however, praise the work of Tulsa police officers.
"We have just been thrilled with the Tulsa Police Department over the years. We have had a wonderful relationship with them," Moore said.
Oh, I just bet they are! Evidently, tickling pink the muslim community is more important than the morale of the officers.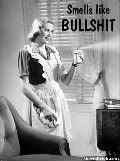 Pakistan: Military spy agency 'arrests five CIA informants'
Pakistan's powerful Inter-Services Intelligence military spy agency (ISI) has arrested five CIA informants in Pakistan, including an army major, suspected of feeding information on Al-Qaeda leader Osama bin Laden to the CIA, according to a report in the New York Times.
Pakistan's detention of the five alleged CIA informants, including the Pakistan army major who officials said copied the license plates of cars visiting Bin Laden's compound in the Punjab garrison town of Abbottabad in the weeks before the raid there on 2 May is the latest evidence of the fractured relationship between the United States and Pakistan.
It comes at a time when the administration of US president Barack Obama is seeking Pakistan's support in brokering an endgame in the war in neighboring Afghanistan.
At a closed briefing last week, members of the Senate Intelligence Committee asked Michael J. Morell, the deputy CIA director, to rate Pakistan's cooperation with the United States on counter-terrorism operations, on a scale of one to ten.
"Three," Morell replied, according to officials familiar with the exchange.
I really wonder if anyone, no matter who is in 'charge', in Washington will ever figure out…..THESE ARE NOT OUR 'FRIENDS'!  The U.S. is a fat paycheck, but Americans are scorned as worthy of nothing more than to be subjugated or killed.  We are the enemy!  Wouldn't it be wise to recognize this fact?
I have no doubt the officials knew exactly where bin Laden was and never had any intent of giving him up.  The fact that they arrested those who actually DID what Pakistan has agreed to do speaks volumes! Does anyone believe the Pakistanis are calming questioning these people?  No, there is REAL torture involved, because that is what they do!  Is anyone speaking out on their behalf?  Where are the protests and demonstrations to free these men?
"Director Panetta had productive meetings last week in Islamabad. It's a crucial partnership, and we will continue to work together in the fight against Al-Qaeda and other terrorist groups who threaten our country and theirs."
American officials said that the CIA director, Leon E. Panetta, raised the issue of the arrested informants when he travelled to Islamabad last week to meet Pakistani military and intelligence officers.
Husain Haqqani, Pakistan's ambassador to the United States, said in a brief telephone interview that the CIA and the Pakistani spy agency "are working out mutually agreeable terms for their cooperation in fighting the menace of terrorism. It is not appropriate for us to get into the details at this stage."
Doubtless, there is a large dollar sign attached to those 'agreeable terms'.  You can't buy friends, and you damn sure can't purchase reliable allies.  And Pakistan is NOT an ally, bought or otherwise.  Not one more dime to these animals!  NONE!