An Ol' Broad's Ramblings
Archive for 22 June 2011
Obama Vows to Withdraw Afghanistan Surge Troops by Next Summer
In a prime-time address from the East Room of the White House, the president assured the nation that the U.S. military will begin its drawdown next month from a "position of strength" following the death of Usama bin Laden. He described that drawdown as "the beginning, but not the end, of our effort to wind down this war" — a transition he wants complete by 2014.
"We have put Al Qaeda on a path to defeat, and we will not relent until the job is done," the president said.
I didn't watch, but I have read over the transcript.  In typical Obama fashion…. "Blame Bush….. I am wonderful". Well, actually, he's full of caca de toro, but he hasn't figured it out yet.  This is nothing more than playing politics with our military, and I for one, am pretty fed up with this BS.
Marine Reservist Detained Near Pentagon Linked to D.C. Military Building Shootings, Sources Say
A Marine reservist detained last week near the Pentagon has been linked through ballistics evidence to the 2010 shootings at several D.C.-area military buildings, sources familiar with the investigation tell Fox News.
Authorities are also trying to track down a vehicle that suspect Yonathan Melaku once owned, but has since sold.
Melaku was detained Friday after he was spotted carrying a suspicious backpack near the Pentagon containing what initially was feared to be bomb-making material. Authorities said the items were not explosive.
Melaku also had a notebook that contained the words "Al Qaeda" and "Taliban Rules" written inside. The context of the words was not immediately clear.
I realize that we have freedom of religion in this country, but considering the history of some of the recruits belonging to a certain religion, is it really wise to consider allowing such persons entry to our military?  Just a thought.
N.Y. Times: Fraught Nexus of Lies, Stupidity, and Bigotry
by Ann Coulter
Perhaps instead of taking potshots at me in its Book Review section, The New York Times could consider reviewing one of my books. With only one review — not in the Book Review — after eight New York Times best-sellers, the editors can rest assured that I know they don't like me.
Reviewing a book about the 1989 rape of the Central Park jogger last week, the reviewer sniped that "coarser pundits like Ann Coulter continue to exploit the case whenever possible."
My chapter on the Central Park rape in my recently released, smash New York Times best-seller, Demonic: How the Liberal Mob Is Endangering America, evidently "exploits" the case by citing facts. Based on those facts, I argue that the real trials reached more believable verdicts than the show trial held by the Left 13 years later.
Gore promoting fewer children to curb pollution
In an appearance Monday in New York City, former Vice President Al Gore, prominently known for his climate change activism, took on the subject of population size and the role of society in controlling it to reduce pollution.
Using a bit of duct tape on algore would be a good start to reducing pollution. I don't think I can think of anyone, other than Obama, who spews as much garbage as he does.
"One of the things we could do about it is to change the technologies, to put out less of this pollution, to stabilize the population, and one of the principle ways of doing that is to empower and educate girls and women," Gore said. "You have to have ubiquitous availability of fertility management so women can choose how many children have, the spacing of the children.
Is that what they're calling it now? "Fertility management"? Here's a thought…. how about algore takes his show on the road, and convince other countries, like many in Africa, where babies are popped out by the bushel full, and convince the MALES of the population to keep it in their pants?  Of course, being a RICH Democrat, he's likely not to understand that many women in such places have a large number of children so they can help support the family.  And also likely, he's unable to grasp the concept that there are countries that encourage the murder of female babies so the family can have males.
"You have to lift child survival rates so that parents feel comfortable having small families and most important — you have to educate girls and empower women," he said. "And that's the most powerful leveraging factor, and when that happens, then the population begins to stabilize and societies begin to make better choices and more balanced choices."
Mr Gore…..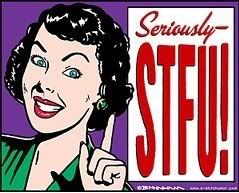 If memory serves, back in 1960, John F Kennedy had some major barriers to overcome because he was Catholic.  I'll be honest, I don't know a whole lot about the Mormon faith, just that they have faith.  I'd much rather have a Mormon in the White House than a Muslim.  We have a whole lot more in common. 
Maybe they'll keep her.  She already believes she's a queen over here. 
It's not about education.  It's all about power.  They should ALL be fired, and let people who actually CARE about teaching kids take over.
I guess there is no such thing as 'self defense' over there, and it's just peachy to cut someone's head off for TRYING not to be raped. And then expect payment?  Barbarians!
Race should play NO role in admissions to a school!  If we truly want a color blind society, it's way past time to remove "RACE" from any and all applications!
NO ONE in the Obama administration is qualified to do diddly!  The Senate may think this guy was a good choice, but then, the Senate is full of hacks!  So, what do they know.  Remember when Communism was a BAD thing?
Well, that's what you get when a city is full of corruption.
Honestly, I'm surprised THAT many will vote for the man/child.  Ignorance is NOT bliss!  Snap out of it!
How do you make a 'wrong turn' on a bloomin' runway? 
Unless it's an undercover cop, I don't see what the problem is with taking pictures. 
I'm thinking it would be kind of nice to have no outside interference from governments.
I really don't think this guy is going to get too far.  He might as well be a Democrat and run against Obama in the primary.
Ya might not have to water it, but ya do have to wash it? 
It always amazes me that the Israelis are so tolerant of the continuous bombings without taking extreme retaliation measures.  The fact they only bombed the tunnel, and not many miles around it speaks volumes about their patience with terrorist thugs.
Perhaps FedEx should take over the Post Office?  It's apparent they know how to run things.
I wonder if I can get 'em to pay for my surgery and physical therapy? 
The Truth About Tax Cuts
The Foundry
All you are likely to hear about low tax rates from liberals and their echo chamber in the media is that they don't work—that they fail to gin up economic or job growth. Exhibit A for this preposterous proposition is the Bush tax cuts. The left wants you to accept it as conventional wisdom that the policy was a bust.
Don't believe it. The tax cuts enacted by the U.S. Congress in 2003 were an important cause of an economic expansion that roared for some 50 months and created 8.1 million jobs. The opposite philosophy—a stimulus that has crowded out private investment, plus an enormous health bill and a nightmarish financial regulatory package that are killing job creation—has only delayed recovery and left us with 9.1% unemployment.