An Ol' Broad's Ramblings
USDA Secretary: We Must 'Create Appropriate Transition' for What Americans Eat
U.S. Agriculture Secretary Tom Vilsack told members of the National Restaurant Association on Monday that Americans need to "adjust" their tastes so that they like the kind of food the government believes they should eat—and "we have to make sure that what we do is create the appropriate transition."
"You know, as we deal with this issue of reducing sodium and sugar, it sounds simple to do, but you all know better than I do, it's not as simple as it sounds," said Vilsack.
"It's going to take time for people's taste to adjust and they will adjust over time, but it will take some time," he said. "So, we have to make sure that what we do is create the appropriate transition.
"At the end of the day, though, we've got to deal with this," said Vilsack.
No, at the end of the day, you better get your freakin' nose OUT of my kitchen!  It is NOT your job to tell people how or what to eat.  We don't need to adjust!  YOU need to come to the realization that we are free to make our own decisions, and you aren't part of them!
What a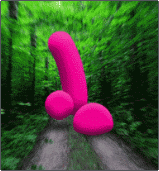 !!!!!!