An Ol' Broad's Ramblings
Archive for 6 February 2012
Raining on the Republican's Parade
by J. D. Longstreet
There is an article making the rounds on the Internet that explains why Obama will be reelected regardless of who the Republican nominee is and regardless of the economic situation the US may find itself in at election time in November.
The article had a very prestigious economist's name attached to it as the author, but that turned out to be false.
I received it a few days ago as a "forwarded" e-mail. Needless to say, when its contents struck a cord with me, I immediately began to investigate to see if I could learn who, in fact, had written it. All I was able to ascertain was that, indeed, the economist credited with having written it, did not.
Now, here's the problem. I happen to agree with a good deal of the article's premise… that Obama will be reelected. I do not agree that he will win by a large margin, but I do believe he will win, nevertheless.
Here's some of the article. Again I do not know who wrote it. If I did, and could prove it, I would certainly make the proper attribution. So, consider the author unknown.
Could the difference be more profound? One believed in America and Americans, the other? Meh…not so much. He believe we are all lazy and need him to do our thinking for us. Which one has the greater vision for our future? The answer is REAL simple!
Yesterday, this little story was in our church's bulletin, and it got me to thinking.  I have a tendency to associate things with current events, and this is no different.
A twelve-year-old member of the church I pastor recently left a five dollar bill on my desk with a note that read, "I have my thieving money", along with her signature.  I couldn't figure out what she meant.  Had she stolen money she was now returning?
When I saw the girl's father the next Sunday, I mentioned the money and note and asked if he could tell me what she meant.  With no hesitation, he said that it was her tithe.  She obviously had misspelled tithing.
As I thought about the misspelling, I realized that for those who do not tithe, they really do have a stash of "thieving" money, for as the Bible suggest, the one who refuses to tithe is stealing from God.
Now, what struck me in the scope of current events?  Well, that would be the complete misunderstanding of Barack Hussein Obama of scripture!
"For me as a Christian, it also coincides with Jesus's teaching that for unto whom much is given, much shall be required," Obama said, quoting the Gospel of Luke.
Evidently, he doesn't understand that the command is for the individual to give.  Forced giving is not a joy, it is a burden.  To give freely of yourself is the joy that the Bible is relating, not the theft by the government in the form of taxes. It is the church's duty to care for the destitute, the infirm, the lost, NOT the government! I suppose sitting in Jeremiah Wright's church for all those years, it's understandable that he doesn't know the true meaning of Scripture. I suggest we pray that his eyes will be opened, that he will take the blinders of socialism off, and truly see!
References (NKJV):
On Reagan's Birthday, His Legacy Lives On
The Foundry
Today marks President Ronald Reagan's 101st birthday. Born in Tampico, Illinois, Reagan made his journey west to Iowa as a radio broadcaster, then on to California to take Hollywood by storm. He crossed America as a spokesman for General Electric, and then — after discovering the import of conservative values — entered the political arena, where he would ultimately lead his fellow citizens out of a wilderness of self-doubt, helping the country come to see that it could be morning in America once again.
We at The Heritage Foundation invite you to join us in celebrating Reagan's life and legacy. For those of you on Facebook, click here to join the thousands of others who have already signed our virtual birthday card to President Reagan. Leave your message about what Reagan's legacy means to you, share it with friends, and take part in this celebration today.
President Obama: 'I deserve a second term'
President Obama in a pre-Super Bowl interview aired on Sunday said that despite being unable to completely turn the economy around in three years, he still deserves to be re-elected.
"I deserve a second term but we're not done," Obama told NBC's Matt Lauer in an interview broadcast from the White House.
First question: Why does this fool think that anyone wanted to hear him bumping his gums on Super Bowl Sunday?
Second question: What on earth makes him believe he deserves a damn thing, other than our scorn?
Lauer noted that in a pre-Super Bowl interview three years ago, Obama had said "If I don't have this done in three years, then there's going to be a one-term proposition."
Obama said that three years ago the economy was losing 750,000 jobs a month and the latest unemployment data from Friday shows. "Now we are creating 250,000," he said.
Sorry, cooking the numbers doesn't make it true. Why are there more people having to get food stamps now than ever before in our history? You said one term, we're taking you at your word. You have NOT turned the economy around. As a matter of fact, it is worse! Even the New York Times has a problem with Obama's numbers.
The Labor Department estimated on Friday that the economy gained 243,000 jobs.
The department also estimated that the economy lost 2,689,000 jobs in the month.
Let's see…ya take that lost number, subtract that gain, and what do you get?  A NEGATIVE!  Which is what we've had for quite a while.   The downturn started under Bush's watch in 2007.  What happened in 2007?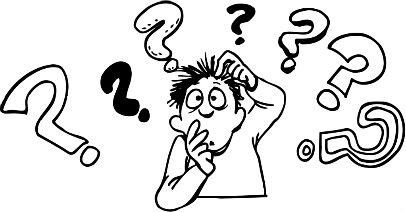 Oh yeah…. I remember!  That's when the Democrats took over both the House and the Senate!  We've been on that downhill slide ever since!  So NO, Mr Obama, you do NOT deserve a second term.  Hell, you didn't even deserve the FIRST ONE!