An Ol' Broad's Ramblings
9 March 2012, 9:42 am.
Comments Off
. Filed under
Conservative
,
Dhimmicrats
,
Feckless Weasels
,
History
,
Israel
,
Libtard
,
Male Bovine Excrement
,
Massive Stupidity
,
Moonbats & Other Animals
,
Opinion
,
Politics
,
Religion of Pieces
,
Republican
,
U.S. Constitution
.
Patriots Are Radical, Racist, Hate-Filled Terror Suspects
On the heels of the National Defense Authorization Act's indefinite detention provision and Attorney General Eric Holder's unfortunate "the U.S. government has the right to kill you" speech and while the word "terrorist" is used ever more loosely, left-wing activists groups are ramping up their campaigns against those who believe in smaller government.
The Southern Poverty Law Center (also known more accurately as the Southern Preposterous Lie Center here at Personal Liberty Digest™), long known and called out for its shameless exploitation of race for profit, has released its latest report profiling hate in America: "The 'Patriot' Movement Explodes." The word "patriot" as defined over the course of about 3,000 words by the author, however, varies a bit from Webster's definition and the likely definition of most people who feel patriotic: "One who loves and loyally or zealously supports one's own country."
If there is any hate filled, racist organization, that would be SPLC!  But yet, according to their definition, I'm a terrorist, and likely, so are you!
Following the alarmist introduction, the author tells his readers that the so-called "Patriot movement" is again on the uptick, growing from 149 groups in 2008 to 512 in 2009, and again in 2010 to 824, and then, last year, jumping to 1,274. The title of the report and the groups contained under the author's definition of "patriot" likely alarm the everyday conservative who may spend time on weekends organizing for like-minded political candidates, lecturing friends about the value of our Founders' vision laid forth in the Constitution of the United States, decrying the continual expansion of an ever-stifling Federal bureaucracy or waving signs on the local courthouse steps with Tea Party peers.
Granted, there are some groups, on the very FAR right, and the very FAR left, that are likely not all that concerned with the Constitution, or the rule of law.  The very FAR right most likely want to be separate from the rest of the country that may see us regular ol' patriots as too far left.  Go figure.  Then, on the very FAR left, we see the anarchists who are attacking the police and destroying property, masquerading as "Occupiers".
Following are some of the subgroups into which the alarmists at SPLC divide patriots:
Anti-Gay: Patriotic Americans as defined by SPLC can be members of one of 27 militantly anti-gay groups that are involved in "efforts to ban or repeal marriage equality and what seemed to be an intensification of anti-gay propaganda in certain quarters."
Anti-Muslim: The author contends that people who consider themselves to be American patriots may be involved in one of the 30 groups that exist throughout the Nation that vilify and commit hate crimes against Muslims.
Black Separatists: Black Americans who consider themselves patriots, have an unfavorable view of President Barack Obama or who believe the Constitution is an important document are likely members of the small portion of African-Americans belonging to the greater sovereign citizens movement, according to SPLC.
Christian Identity: Patriots who are also Christians may believe that Jewish people are direct descendants of Satan and people of color are "soulless mud people" in SPLC's view.
Ku Klux Klan: The SPLC believes that the growing Patriot movement also coincides with a growing number of Ku Klux Klan members in the country.
Neo-Confederates: Centered on the Alabama League of the South, a group founded in 1994 with the alleged goal to organize a second Southern secession, there are 32 neo-Confederate organizations that SPLC says American patriots may belong to.
Racist Skinhead Groups: SPLC believes that American patriots could belong to any number of racist skinhead organizations — groups that have been defined over the past several decades as being fond of punk rock, anarchy and racism.
White Nationalist Groups: In SPLC's view, patriotic Americans may be white nationalists, similar to those who protested school integration and racial equality during the Civil Rights era.
Well, I'm not sure about any rabid 'anti-gay' groups, but I do know that there are some of us out here who do take God as his word. You know, that whole man and woman becoming one, and the abomination issue. Most of us don't hate homosexuals. Hate is for those who want to expend the energy, and wear themselves out by using destructive actions. I don't know anyone who does that. I do know many who love the 'sinner', and would like to help in any way possible to get back on the path that God intended. But hate? Nope. No hate.
Anti-muslim?  Well, yes and no.  When there are people who want to destroy our Republic form of government, and replace it with a theocracy based on one of the most hate fill 'religious cults' I've ever seen, then…yeah….you could call me anti-muslim.  Not to mention that little fact….we either submit, or we die.  I have a BIG problem with that ideology.  I would also mention, this is the bunch who murders their children for the sake of 'honor', hangs homosexuals, stones women for being raped, and an amazing array of other tidbits that, evidently, the SPLC hasn't bothered to notice.  As for 'hate crimes' against muslims?  Seriously?  Compare the 'hate crimes' (2009) against Jews (71.9%) vs 'hate crime' against muslims (8.4%), and tell me again just who is being targeted because of their religion?  From the statistics for subsequent years, the numbers have risen significantly….but not against muslims.
I think I know a few 'black-separatists'.  They would be the Americans with dark skin, and no hyphens, who are none to fond of Barack Hussein Obama and his socialist policies.   Now, I'm fairly sure those 'black-separatists' that I know don't have anything to do with the 'sovereign citizens movement'.   In case you aren't familiar with this 'movement', Wikipedia describes it:
The sovereign citizen movement is a loose network of American litigants, commentators, and financial scheme promoters, classified as an "extremist anti-government group" by the United States Federal Bureau of Investigation.
Self-described sovereign citizens take the position that they are answerable only to common law and are not subject to any statutes or proceedings at the federal, state or municipal levels, or that they do not recognize U.S. currency and that they are "free of any legal constraints".
They especially reject most forms of taxation as illegitimate. Participants in the movement argue this concept in opposition to "federal citizens", who, they say, have unknowingly forfeited their rights by accepting some aspect of federal law.
I've seen a couple of folks who described themselves as such on the news out of Memphis a time or two.  Honestly, I think those who were interviewed were in serious need of some psychiatric help, but that's just my opinion, and only covers those I personally saw on the news.  If the entire movement is different that what I saw, then, well…. not sure how to describe them.  The father and son team, Jerry and Joseph Kane, who murdered police officers after a routine traffic stop, claimed to be 'sovereign citizens', unanswerable to any law.  Well, I don't know anyone like that, especially anyone I ever met through the Tea Party, Oath Keepers, or any other political organization or rally.  Most of the folks I know believe in the laws, unlike many of those in Congress and filling White House positions.  Folks I know believe the law of the land applies to EVERYONE, including elected officials, and those appointed to official posts.
Christian Identity…..sy whut?  Well, no TRUE Christian believes what is posted above from that report.  No….. TRUE Christians know that Israel is God's Chosen People.  "Patriots who are also Christians may believe that Jewish people are direct descendants of Satan and people of color are "soulless mud people" in SPLC's view."  That's about the most ridiculous thing I've read in  quite a while!  Obviously, the SPLC doesn't know any TRUE Christians. 
Now, as for the KKK, the Neo-Confederates, skinheads, and white nationalist groups….don't think I've ever come across any who are members of those groups.  I do know there are some in the South that are fed up with the east coast liberals who have been eroding the liberties of ALL Americans, and it's possible that some wouldn't mind cutting us off from the BIG gubmint types that tend to come from the north east, and the left coast.  Seriously, I wouldn't mind it myself.  But as a whole, we'd actually like to return to the days when we were the UNITED States of America, instead of what we are now….the DIVIDED states. 
I remember the KKK from my youth, growing up in the South.  Evil people….Democrats.  Now, if you want to talk about home grown terrorists, take a real hard look at the history of the Klu Klux Klan, and exactly WHO they were/are…the terrorist wing of the Democrat Party!
"Founded in 1866 as a Tennessee social club, the Ku Klux Klan spread into nearly every Southern state, launching a 'reign of terror' against Republican leaders black and white." Page 184 of his book contains the definitive statements: "In effect, the Klan was a military force serving the interests of the Democratic party, the planter class, and all those who desired the restoration of white supremacy. It aimed to destroy the Republican party's infrastructure, undermine the Reconstruction state, reestablish control of the black labor force, and restore racial subordination in every aspect of Southern life."
Honestly, I think those yahoos just pull crap out of their asses and parade it as truth. We know bullsh*t when we see it, and this is a large pile!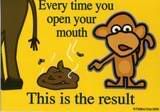 Comments are closed.