An Ol' Broad's Ramblings
Archive for 7 May 2012
I am now back home!  I made it all in one day, and believe me, I am suffering for it!  The drive was a drive, involving way too many curvy roads until I got back into Tennessee.  That, and the down pour didn't do my nerves a whole lot of good.
Once I got on this side of Choo Choo (Chattanooga), I decided to make a stop at a Lodge outlet store in S. Pittsburg.  I mean, seriously, I didn't buy anything while I was on my mini vacation, so I thought it would be nice to get a couple of cast iron items since the Mr likes 'em.  We know I don't cook, so obviously, they aren't for me. 
*snicker*
It was a 9 hour drive, and I don't think my bod is too happy with me!  But ya know what?  I'd do it all again!  I had a great time with Beth, Paula, and our great hostess, Julia.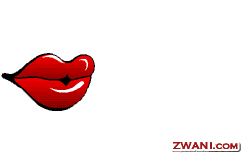 Rather hoping we'll do it again in the not too distant future.  It kind of sucks when so many of your friends live so far away. 
Now, I get the dubious pleasure of getting all the laundry done, and leaving again on Wednesday……for Texas.  I think I need a vacation! 
….sucking off the public teat.
A Better Life for Julia
The Foundry
Her name is "Julia," and if you haven't seen her, she's a colorful cartoon character invented by the Obama campaign to help spread the message of how women will "benefit" under the president's policies. What it shows instead, though, is the president's vision of America — that individuals need the federal government at each stage of their life, and that he deserves credit for making our lives even better.
In Julia's story, as depicted in a cartoon slideshow, a faceless young American woman grows from birth to old age with the government at her side every step of the way. In the good times and the bad times, government is there to lift Julia up — and without government, Julia could not succeed in life.
This disturbing depiction of the president's governing philosophy begins when Julia turns 3, at which time she is enrolled in the federally funded Head Start pre-school program. "Because of steps President Obama has taken to improve programs like this one, Julia joins thousands of students across the country who will start kindergarten ready to learn and succeed," the cartoon explains. Never mind that Head Start is a proven failure. Despite Washington spending more than $167 billion on the program, a recent government study shows it has had no lasting benefits.
Just a few pics from Sunday afternoon. Julia herded us out the door, made a quick stop at one of the few places open before noon on a Sunday, the drugstore, popped by Subway to pick up lunch and headed to one of her favorites spots to sit back and watch the water. There was a water fall on the way, (Bridal Veil Falls?) which evidently, I'm the only one that didn't notice on our way in.
No clue who those people are….they just happened to get in my way. Pfft!