An Ol' Broad's Ramblings
I am now back home!  I made it all in one day, and believe me, I am suffering for it!  The drive was a drive, involving way too many curvy roads until I got back into Tennessee.  That, and the down pour didn't do my nerves a whole lot of good.
Once I got on this side of Choo Choo (Chattanooga), I decided to make a stop at a Lodge outlet store in S. Pittsburg.  I mean, seriously, I didn't buy anything while I was on my mini vacation, so I thought it would be nice to get a couple of cast iron items since the Mr likes 'em.  We know I don't cook, so obviously, they aren't for me. 
*snicker*
It was a 9 hour drive, and I don't think my bod is too happy with me!  But ya know what?  I'd do it all again!  I had a great time with Beth, Paula, and our great hostess, Julia.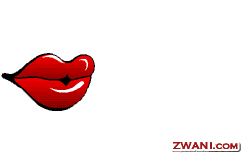 Rather hoping we'll do it again in the not too distant future.  It kind of sucks when so many of your friends live so far away. 
Now, I get the dubious pleasure of getting all the laundry done, and leaving again on Wednesday……for Texas.  I think I need a vacation! 
Comments are closed.