An Ol' Broad's Ramblings
The day after our fellow Americans were murdered, the Clown in Chief was off on another campaign stop. Has he ever NOT been campaigning?  Instead of canceling, or rescheduling, in order to deal with an extremely serious issue, like, oh…I dunno….NATIONAL SECURITY…he decided it was in HIS best interest to continue to do what he does best…campaign. Heaven knows, actually DOING the job he was elected to do is just too difficult! So, he goes out, makes pretty speeches, full of male bovine excrement, and the crowds swoon. 

There is something seriously wrong with his droolers. It's a shame there isn't some kind of test for voters BEFORE they are registered, you know, like issues about the Constitution, laws of the land, a bit of history, maybe?   I don't want to keep people from voting…I'd just like to keep STOOPID people from voting!  Just a thought.
I didn't watch his speech, but I did read it. Pardon me while I throw up. What got me? This little paragraph:
We will not be deterred. We will keep going. We will keep going because the world needs us. We are the one indispensable power in the world. And if we are going to see peace and security for our children and our grandchildren, then that means that this generation of Americans has to lead. We're going to have to keep doing the work — no matter how hard it seems sometimes.
Is this clown on the same planet with the rest of us? Is reality even an option in his tiny little mind? The world needs us? Well, actually, what the world needs is a STRONG America…not the simpering, butt kissing, weakened, laughing stock America we have become over the last few years.
"Peace and security for our children and grandchildren"?  Does he truly believe we are all as ignorant as supporters?  Evidently so.  Well, thankfully, I don't fall into that category.  I know my grandkids and great grandson are already in debt up to their eyebrows thanks to Obama's ridiculous policies.  I don't need to get into the details of the failed stimulus, the failed GREEN garbage, the failed auto bailout that only bailed out the union.  If you've been paying attention, you'd know all this already.
Then we come to the failed Middle East nonsense.  Stabbing our ONLY true ally in the area in the back, sucking up to the very people who murder at will, encouraging the overthrow of one regime but keeping silent on the one who truly needed our encouragement.  Yep…he's a real prize alright.  Jimmy Carter ain't got nuthin' on him!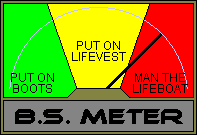 And FYI, I doubt MR Obama has any idea what '
hard work
' is, having never done any himself. As
Mark Steyn
said,
"Every American should be ashamed of their president!"
Yep….have been for quite a while now. It's embarrassing!
Bob Mack. 14 September 2012, 8:13 pm

What America needs is a president with a little less tolerance and a lot more artillery …