An Ol' Broad's Ramblings
Obama to appeal to public, law enforcement for support on new gun control laws
President Obama will pitch his gun control proposals to the public and the law enforcement community Monday, as he calls for a ban on assault weapons and seeks to install universal background checks for gun buyers.
Obama will attempt to rally support for his plan in Minnesota, a Democratic-leaning state where officials have been studying ways to reduce gun-related attacks and accidents for several years. His visit to the Minneapolis Police Department's Special Operations Center will mark the first time Obama has campaigned on his controversial proposals outside of Washington.
BACK THE **** OFF!  This a$$flake is either extremely stupid, or extremely evil.  I'm inclined to think a bit of the first, and a WHOLE lot of the second! And what is with this word "universal" the left always throws in??  Do they think a Venusian or two will stopping by, looking to buy a .38?  Jeeeez!
The biggest problem isn't that we need MORE laws that will infringe on the law abiding citizens. How about law enforcement actually ENFORCE the laws already on the books? I don't blame the cops. I blame the courts. Repeat offenders walking free on the streets is offensive. Criminals don't give a damn about laws. That's why they're called criminals. DUH! And the progressives believe themselves to be smarter than us lowly conservatives?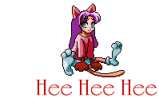 I keep hearing, from the left, that D'Bama is a Constitutional scholar, when in fact, he was nothing more than a lecturer. I can lecture too. Ask my daughter. I gave a few whoppers when she was growing up. Doesn't mean I'm an expert. From the phony POTUS' actions, I'd have to say he was down right clueless. I wonder if ever actually read the Constitution, or the background, how and why it was written the way it was. Those old guys were quite smart, and knew what tyranny could do to a people.
That document is NOT 'living and breathing'. It is set! It LIMITS what the federal government can do, and cannot do. The Bill of Rights are written to protect the citizen from a tyrannical government, based on GOD given rights. Anyone who denies that our rights come from God, not man, is just asking to be a slave to a master…aka government.
So, when Mr D'Bama says he just wants to protect our children, ask him how long will it take him to show up to actually do the job? Will he be here when some guy busts down my door with the intent to harm? Will he show up, Superman style, to make sure no one rapes or murders my granddaughters? No. For one, that is not his job. It our job, our RIGHT, to defend ourselves against evil. I, for one, have every intent of doing just that, should the need ever arise.
I have an answer for you and your anti liberty, gun grabbing acolytes.

Gary K.. 4 February 2013, 10:19 am

"I can lecture too. Ask my daughter."

I would say that you are also pretty good at 'Rantin' and Ravin'.

Perhaps, that is why you favored Baltimore in last nights game!!!! ROFL