An Ol' Broad's Ramblings
Archive for Congress
Obama Reacts to Blogger on Benghazi
This has been quite an interesting week.  Personal and political.  I have actually avoided a lot of the "tabloid" news.  Most, I could give a flying flip.  We have been inundated with some stupid, crazy, broad that murdered her boyfriend.  Is it necessary to do more than 2 or 3 minutes on this trash?  Ok, we know she shot, stabbed, and darn near decapitated the poor guy.  She was found guilty of first degree murder (took 'em long enough) and…she'd rather get the death penalty than spend the rest of her life in prison!  The lame stream media seems to believe this was so important, they spend way too much time covering the story when there were a LOT more important issues to address.
Like what you ask?  Well, there's that Mengele wanna be in Philadelphia for one.  The prosecution presented a very compelling case, and the defense rested.  Nothing.  Rather odd, but hey…when you have that much to dispute, and you already several pleading guilty on the same charges, it's kind of hard to defend someone who murdered babies and a 'mother'.  He should have been charged with a lot more, but hey….if this will put a stop to his slaughter, ok!  The jury is STILL out on this one.  Strange that the lame stream didn't even pick up the story for months.  Just recently they have been shamed into giving the story a bit of attention.  I could have given them a verdict in about 2 seconds, but since there are actually 227 charges, I guess it takes a while.
What SHOULD have been the lead story for EVERY media outlet was the hearings on Benghazi!  But no…it wasn't even important enough to trump the tabloid media's coverage of the bimbo from hell!  FINALLY, yesterday, the lame stream took notice, and pounded Obama's mouthpiece.  If you saw any of the press conference'that was delayed for 3 hours because of a "private meeting", you would have been impressed.  Naturally, the White House's very own Bagdad Bob, Carney blamed the Republicans.  You'd think someone would step up, but no, this is the Obama administration is incapable of taking responsibility for ANYTHING!  Kind of reminds me of a 4 year old that broke the cookie jar.  People wouldn't be so up in arms if, just for once, they'd tell the freakin' truth!  That's all we're asking!
Then we had the IRS.  Yes, that 'non-partison', government run, money stealing bunch literally TARGETED the Tea Parties, and anyone who is associated with any of the Tea Party groups, even a former candidate for the House!  Oh, they apologized, but that ain't cuttin' it!  I wonder if the small issue we had was related?  Naw…couldn't be!  …… 
  Let's not forget that this is the same IRS that will be 'in charge' of all the Obamacare "it's not a tax" taxes.
As for the personal part of the week…. I've spent a lot of time with doctors.  Next week, and the week after….same thing.  I now have general, bone, heart, snout, blood, and skin doc.  Jiminy crickets!  So, blogging will just as light, or maybe even non existent, on most days.  I've also got a lot on my mind, as you can imagine.  sigh…  I still think it would be cheaper if the Mr just got that young fella to bring over his backhoe, dig a 6×4, and toss me in!  Sheesh!
Most people, when they get to the end of their paycheck, do without. Not our Congress! Nope! They believe that since it's not their money they are spending, and don't have to work hard to earn it, they can do what they damn well please. Well, guess what ya free spending scum bags….WE CAN'T AFFORD YOU! Perhaps it's time for WE, The People to put them on a strict budget. NO PAY! NO PERKS! If they want to serve in Congress, then that's what they'll do…SERVE….not be served!  That goes for the free spending POTUS as well.  NO more lavish parties!  NO more flitting about the world on expensive vacations.  NO more day trips to campaign!  ENOUGH!!

They have turned the citizens into slaves, working for THEIR pet projects, and doing NOTHING to earn the privilege. The intent of Congress is to serve in the best interest of THE PEOPLE. That no longer is true, and it breaks my heart to see what this country has become due to the hateful partisanship.
We have a POTUS that has pretty much destroyed the work of thousands of civil rights advocates over a long period of time in just a few short years, and divided this country in ways I haven't seen since I was quite young. We have a Congress that undermines anything good that MIGHT be accomplished, on BOTH sides of the aisle. And we have a split between the haves, that work hard to succeed, and the have nots, who believe they are entitled to what they did not earn.  About half the country pay no taxes, and the other half  pay all of the taxes that support both those who won't work, and a Congress that is barely functional, with all their grand USELESS ideas.

I can hear it now….  "I do too pay taxes!"  If you get a refund of the income tax taken out of your check, plus earned income credit, plus Lord knows what else, no…you don't.  We have about 47% of the population not really contributing, and 539 individuals that are spending everything, PLUS trillions, that comes into the coffers.  Where is the logic???
STOP THE SPENDING! NOW!
Ready for Another Debt Limit Fight?
Amy Payne – The Foundry
Yes, it's time to talk about the debt limit again.
Every time the U.S. bumps up against its debt ceiling, we start the cycle all over again. President Obama insists he won't negotiate over the debt ceiling, but of course he will. Members of Congress grandstand about changing this vicious cycle, and then most clamber for the easy way out so they can return to matters they'd rather talk about, which is just about anything but cutting spending.
Meanwhile, federal spending continues its out-of-control expansion, and the debt clock keeps ticking.
We will hit the debt limit again on May 19. Treasury is expected to exhaust its cash management tools sometime in September or October. In the meantime, Washington's periodic debt ceiling ritual will play out. Whatever happens, the debt limit should not be raised unless we are put on a path to balance the budget in 10 years. That's the bottom line.
They are criminals!  Illegal invaders, totally disregarding our laws, not caring about the damage done to our economy.  I won't even bring up the many deaths attributed to them.
If a person wants to become an American, then they go through the proper channels.  If they want to bring their third world country standards and 'values, then so many sneak across the border, or overstay their visa, or however they manage to get here.  I don't believe all those who they are trying to give amnesty to want to be Americans.  Some, maybe.  But when you see these illegals protesting in our streets, carrying foreign flags, do you really think they want to BE Americans?  No!  They want the SPECIAL rights and privileges the government is trying to give them.
Congress never seems to read the bills they shove down our throats. They never understand the ramifications of all their feel good legislation. Is it any wonder that only 5% believe Congress represents the best and brightest of our country?  We are already so far in debt, the thought of adding $6.3 TRILLION more to that debt is just insane!

Congress and the POTUS need to step back, and for ONCE, use the gray cells God gave them!  I, for one, do not believe any of them represent the majority of LEGAL citizens.  
New Heritage Study on the Cost of Amnesty
Amy Payne – The Foundry
The immigration debate is about to get a lot more concrete.
Lawmakers need to be honest about the cost of their proposed immigration plans—and a new study due out today from The Heritage Foundation calculates the cost to taxpayers of granting amnesty to unlawful immigrants.
I really hate repeating myself! But I will….those people up in D.C. are certifiably insane! What sane person would put their children, grandchildren, and great grandchildren so far in debt, they may never see the light of day?
Well, that's what we've got right now. Crazy people running this country into the ground, destroying what made her great, and ignoring their true purpose, which was NOT to run our lives, and turn this into a third world communist country!
It's not just the Democrats, there are a lot of Republicans who have been up there so long, they have forgotten what the real world is like. They ALL must go! Let's start with Harry Reid, John McCain, Lindsay Graham, Nancy Pelosi, AND John Boehner! I'm not too sure we can afford to keep either Obama or Biden around either! Between these, and a few others, this is the worst so called leadership I have ever seen in my lifetime. Previous administrations have gone whole hog on stomping on the Constitution….Wilson and Roosevelt come to mind, but this one? Oh, it surely takes the cake!
5 Ways the Immigration Bill Is Like Obamacare
Amy Payne – The Foundry
Congress rammed Obamacare through without many Members even reading the bill. Now it's applying that same frantic, complex, pie-in-the-sky legislating to immigration. The similarities are frightening.
1. Extreme Costs
The Government Accountability Office now projects that under the most realistic scenario, Obamacare will add $6.2 trillion to the primary deficit over the next 75 years. That's a staggering figure, especially considering the fact that President Obama pledged in 2009, "I will not sign a plan that adds one dime to our deficits—either now or in the future."
The Gang of Eight's immigration plan granting amnesty to those unlawfully in the U.S. will cost already burdened American taxpayers more than they can bear. When he last crunched the numbers during the 2007 amnesty debate, Heritage's Robert Rector calculated that a general amnesty would cost some $2.5 trillion—after considering what legalized immigrants would likely pay in taxes and receive in government benefits and services. His updated research on the latest proposal, due out soon, is likely to find a higher price tag in 2013.
There are a few items that have come to my attention over the last few days…week? Well, anyway, I've noticed but have been a wee bit busy with real life. Yes, I DO have a life that does not include sitting on the internet. As a matter of fact, the internet has become a bone of contention with me, as has the news on the idjit box.
The most recent to come to my attention is the approval, or lack there of, of the top four Congress critters, Reid, Pelosi, Boehner and McConnell. Guess which one is most reviled! Yep….Nancy Pelosi is viewed as the most polarizing of the bunch, although the rest didn't fare too well either.
The top Republican and Democratic leaders in the U.S. House and Senate are a generally unpopular foursome, with Democratic House Minority Leader Nancy Pelosi being the most well-known, but also the least well-liked. Thirty-one percent of Americans view Pelosi favorably and 48% unfavorably. Her resulting net -17 image score compares with -11 for Democratic Senate Majority Leader Harry Reid, -10 for Republican Speaker of the House John Boehner, and -8 for Republican Senate Minority Leader Mitch McConnell. (Via Tea Party Economist via Gallup)
To be perfectly honest, I think her 'favorably' numbers are WAY too high!  31%?  Seriously?  The woman is a shrew!  A horrible, evil, shrew!  Her arrogance ranks right up there with D'Bama's.  SHE knows better than you how you should live your life.  Don't forget, she's the one who marched through Tea Party activists, with the infamous gavel.  I'd love to smack that smirk off her face!
Then, there is the recent terrorist attack at the Boston Marathon.  For reasons known only to themselves, there are actually people who are big fans of the little jihadi who murdered 4 people.  This totally baffles me!  As seen on Twitter (Via Clash Daily):
"Call me crazy, but I know Jahar is innocent. There is no evidence whatsoever, you're all going by what the police SAID. #freejahar"
"America tells you to stand up for what you believe in, and that's exactly what I'm doing! #FreeJahar HE IS INNOCENT!!!!!!!"
"Don't believe everything you hear and see on the news. Governments have lied to us before. #FreeJahar He is an innocent man!!"

Are these people serious??? We've seen the pictures…what more proof do they need? The POS put that backpack down just a few feet from 8 year old Martin Richard and MURDERED him! He even ran over his own brother, killing him too!  There is an odd, and dangerous, obsession coming from the left.  The hero worship of murderers (Abu-Jamal) and tyrants (Che) speaks volumes about our education system, and the main stream media.  (Read the whole piece)  If you are one of those clueless, please, do yourself a favor, and look up the facts…FACTS…of both animals.  Educate yourself!
Also of major concern, in regards to the attack, the older brother, Tamerlan Tsarnaev (killed by younger brother), was on two separate watch lists.  Excuse me?  Why was he even in this country?  He was not an American citizen, and should have been under surveillance, and deported!  Top this all off with the FACT that they were being supported by the taxpayers, via the welfare system.  So, we PAID terrorists to kill innocents.  Oh yeah…lots of logic in THAT one!
Over in Belgium, homosexual/feminist 'activists' (FEMEN) are taking their 'cause' to new levels of depravity.
The four women, representing the pro-abortion and homosexual group FEMEN, took to the stage where they disrobed to reveal black-painted slogans on their bare chests and backs, such as 'my body my rules,' and 'anus dei is coming.' They also held signs reading 'stop homophobia'. The women doused the archbishop with water from bottles formed in the image of the Virgin Mary.
The patience of this man is astounding! He has been attacked on a regular basis for standing up for his faith. "Blessed are you when they revile and persecute you, and say all kinds of evil against you falsely for My sake." Matthew 5:11 "If the world hates you, you know that it hated Me before it hated you. If you were of the world, the world would love its own. Yet because you are not of the world, but I chose you out of the world, therefore the world hates you." John 15:18-19 Things are only going to get worse. Be prepared!
Oh yes, and once again, Congress is putting themselves above the laws they impose on the rest of us.
Lawmakers on Capitol Hill have been quietly negotiating behind the scenes to exempt themselves and their staffs from the insurance exchanges in Obamacare, according to one report.
They make the laws….they break the laws. Now, you'll have to excuse me if I believe this is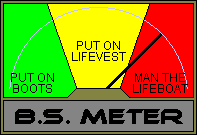 There's more, but I have things to do, places to go, people to see, and such! 
I've highlighted the names of the "gang of eight" so you won't forget them. If you want to read this bill, also known as JOLT ACT of 2013, you can read the whole text of gobbledy gook here.  While there are a few issues that MUST be addressed, and should have been a LONG time ago, the is a lot in this bill that shouldn't even be considered!  At some point, I just might go through the whole 844 pages, and address those, but for now, do your own homework! 
IMHO, they should have made issues addressed in the Congressional Findings (Section 2) THE bill, and left the rest for another time, when we are back on our feet, so to speak.
(1) The passage of this Act recognizes that the primary tenets of its success depend on securing the sovereignty of the United States of America and establishing a coherent and just system for integrating those who seek to join American society.
Our 'sovereignty' has become a really bad joke.  And as for 'integrating'?  Waving the Mexican, or other foreign flags, DEMANDING 'rights', is not integrating.  Refusing to learn the language of the land is not integrating.  Bringing 'third world' habits and policies and insisting WE adapt to YOUR way, is not integrating. 
(2) We have a right, and duty, to maintain and secure our borders, and to keep our country safe and prosperous. As a nation founded, built and sustained by immigrants we also have a responsibility to harness the power of that tradition in a balanced way that secures a more prosperous future for America.
Well, our borders are NOT secure, and we are NOT safe.  The drug cartels have made themselves quite at home in cities like Chicago, a place where murder is so common place, with some of the strictest 'gun control' laws…in the world…it has become a poster child for how NOT to run a city, county….country! 
These are the two major issues that should have been addressed, and the rest left to other bills, broken down individually, instead of lumping the whole chit works into one bill.  Congress has a real bad habit of throwing in crap, and this bill is no different.  Address these issues FIRST.  Get the border secured, which will take YEARS, and remove the criminal element from out streets.  Shoot the sons of beeches if necessary, but get them away from our children.  Does it make sense for a legal citizen, or resident, to fear for their lives every time they walk out their front doors?  HELL NO!  So, why aren't those in Washington concerned about US?  Because it's all politics!
No self respecting member of the U.S. Senate would EVER introduce such garbage.  Then again, we have no self respecting representatives in the government anymore, and they SURE don't respect us!  WE want our borders secured, immediately, but this is not a priority.  WE want our streets safe from criminals, and criminals removed, but this also, is not a priority.
What is the priority?  Votes.  11 MILLION new voters, the majority of whom will make sure we continue to lose our God given, Constitutionally guaranteed, liberties by assuring that the Democrats>liberals>progressives>socialists>commies will have a strangle hold on power.
This bill, as is, is something this country can't afford, financially, or morally.  I've heard so many spewing on the idjit box how "no one is an illegal person'.  Well, they are wrong.  Being a person isn't illegal.  Breaking into someone else's home, expecting them to feed, clothe, take you to the doctor, and pay for all your wants and whims IS illegal, is IS a crime.  Handing over the keys to the house is just plain ignorant!
"Former House Majority Leader Dick Armey (R-TX) once noted that three groups spend other people's money: thieves, children, and politicians—and all three need supervision."  Politicians have shown themselves to be both childish, and thieves.  It's way past time for WE, The People to regain control of our country, and OUR money!  Any politician that fails to uphold his/her oath of office should be run out on a rail!  WE need to put the fear of God back into them, and the fear of us!
"When governments fear the people, there is liberty. When the people fear the government, there is tyranny."  Thomas Jefferson
American Families Cannot Afford the Cost of Amnesty
Derrick Morgan – The Foundry
Our nation is going broke, and now is not the time to increase burdens on American families.
The Border Security, Economic Opportunity, and Immigration Modernization Act (S. 744)—commonly called the "Gang of Eight bill" after the eight Senators who came up with it, Charles Schumer (D-NY), Dick Durbin (D-IL), Robert Menendez (D-NJ), Michael Bennet (D-CO), John McCain (R-AZ), Jeff Flake (R-AZ), Marco Rubio (R-FL), and Lindsey Graham (R-SC)—includes amnesty for some 11 million unlawful immigrants. That amnesty would further burden taxpayers and weaken our fiscal situation. Congress should not rush to pass the bill without understanding the cost to the American taxpayer, especially when key research identifying and calculating those costs is nearly complete.
We have more than $12 trillion in public debt and tens of trillions of dollars more in unfunded obligations that we have no way to afford, thanks to promises made by past and present politicians. With this in mind, today's political leaders must consider the fiscal impact of amnesty and a path to citizenship that would enable millions of unlawful immigrants to qualify for costly welfare and entitlement programs.
I expect this kind of nonsense from John McCain, Lindsay Graham, Chuckie Schumer, and the typical roll call of Dems. To say I am more than disappointed in Marco Rubio and Jeff Flake, ESPECIALLY Rubio, would be like me saying "I don't like fish." I really DON'T like fish, and anyone who knows me, knows I definitely do not like fish! (no, one has nothing to do with the other…just a statement of fact)
We, the Constitution supporters, put a lot of faith in Rubio. Many worked long hard hours to get him into the Senate. People around the country sent money they could ill afford to help in the effort. This is how the people are repaid? With more garbage? More taxes? Amnesty???? To reward criminals? How is this a positive move for ANYONE other than the criminals themselves, and the politicians?
We have laws on the books. You commit a crime, you pay the penalty. It's not that complicated. Yet, these 8 weasels are throwing out those laws, putting more of a burden on the people who came to the country legally, in whichever century, and giving a free pass to those who believe themselves above the law. We have a border. There's a reason why man created fences. Good fences make good neighbors. Our fences are broken, and our neighbors aren't 'good'. They've trashed our yards, killed our 'family members', and cost billions in tax dollars.
We were promised a fence. Then, we were promised a 'virtual fence'. We spent an extremely large amount of money. They tell us "It didn't work". The solution is simple. Build a physical fence, a very tall, sturdy fence, with razor wire, electrify the fence, and if necessary, put gun turrets every 20 yards along that fence. If that doesn't work, there are always land mines, moats filled with alligators, piranhas, or some similar nasty creatures. If the tribes along the border have a problem, two words….imminent domain. After all, Congress has used that for reasons OTHER than what it was created, why not use it for the purpose it was intended? And if the EPA has a problem, you tell 'em to live down there, and deal with the criminals hauling drugs across our borders to poison our children. I can guaran-damn-tee, they'll change their tune quicker than you can say jackalope!!
It's a well know fact that government doesn't "fix" anything. They create more problems with their "fixes". They are worse than a child with a screw driver in a room full of expensive electronics!
Do they truly want to solve a very serious problem? If so, they can scrap that 844 page piece of crap, bring out one very clean sheet of paper, and start writing:
1. Build big fence.
2. Hire more border guards (uniforms Made in U.S.A., not Mexico).
3. Arm said guards to the teeth, with live ammo, not rubber bullets, or freakin' bean bags.
4. "Shoot to kill" orders, if said criminals don't turn their sorry asses around and go home.
5. All student and non immigrant visa recipients will wear tracking devices. If such person, or persons, overstay their visa, said device will emit an ear piercing screech, notifying all those around them, they are now illegal. If device is not removed within a certain period of time, while wearer is boarding a plane, etc., device will then explode, leaving the wearer quite maimed. Very few muslims will be allowed to enter the country, and those who get the privilege, will wear two.
6. No immigrant will receive any compensation from the American people. They will work, or go home.
7. No muslim, from ANY country, will be given 'preferred status'. Saudis status to be revoked. Israelis will now be given such status.
8. Profiling will now be implemented. Grandmothers and small children will no longer be groped and humiliated.
9. All mosques and muslim schools will be closed, plowed under, and the earth salted.
10. The official language of the United States of America is English. No signs, ballots, official documents, etc., will be printed in any language but English. Learn the language, or go home.
There! I've gotten them started. See how easy that was? No pork projects added!
Top 5 Problems with the "Comprehensive" Immigration Bill
James Carafano – The Foundry
The good news is Congress cares about trying to fix our flawed immigration system and broken borders.
The bad news is they want to do it with a solution that looks a lot like Obamacare—the "Gang of Eight" 844-page-plus "comprehensive" bill.
The sad news is that such an "easy button" solution will not improve our immigration system.
History shows that big bills designed to solve everything wind up creating as many problems as they address. They become loaded with payoffs for special interests and often introduce measures that work at cross purposes.
The "comprehensive" bill fails at the start. Here are the top five reasons it cannot be fixed.
Once again, I woke up to a world gone mad. I'm guessing this is going to be the new normal for a while. Insanity has taken over, and we're all in the asylum!
In recent days, I've found out that I'm considered a terrorist. Really? Me? Yep! According to what is being spread to the Army, by the government, I, and many like me, are a danger to the security of the nation. They say it's the U.S., but I don't see how that's possible. Maybe they mean a danger to evil? Hmmm.. At this point in time, the evil is quite wide spread, but wouldn't being a danger to evil be a good thing? Not if that evil is your own government who thinks you, as an evangelical, is dangerous.

  There is something VERY wrong with this scenario.
I really detest that term, "fair share". It sounds like a couple of kids squabbling over the last piece of cake. What would be fair? Dividing the cake evenly…both kids get the same size piece! The older one doesn't get a bigger piece cuz he's older. The same goes for paying taxes. Just because you make more money that victim B, doesn't mean you should have to shoulder the bigger burden. What would be "fair" in this scenario? In my opinion, BOTH should pay an equal percentage.
I'll use 10%. Why? Well, if God doesn't expect you to tithe more than that, why should you be coughing up more and more of your hard earned money just to support victim B, who, in reality, pays NOTHING! If you make a million dollars, you pay 10%. If you make 20 thousand, you pay 10%. Now THAT is a fair share!
Unfortunately, the government doesn't see that money as yours, even though you worked to earn it. No, they see it as THEIRS, and they want a WHOLE lot more than a fair share of YOUR earnings, if you are more than 'comfortable'. What do they do with that money? Well, we know that they waste a HUGE amount on failed programs. It doesn't work? End it, and use that money where it is truly needed, like on national security.
Do you spend more than you make? You probably learned that bad habit, subconsciously, from the government. They are really lousy at managing money, and should be fired. If your accountant for your business was blowing the companies money on useless items, like say, lavish parties on a regular basis, wouldn't you give them a very large pink slip? The same goes for the mismanagement of OUR money on the federal level.
If things keep going in the direction they have been for the last few years, it will be darn near impossible for our economy to grow. If you hadn't noticed, there is a tax on EVERYTHING. Our so called representatives are not doing the job they were hired to do, as laid out in the U.S. Constitution, which, by the way, LIMITS their power. It is not their job to take money from you, to create, and spend trillions on "social programs". Article I, Section 8, clauses 1-16, lays out exactly what Congress is ALLOWED to do. It's not all that complicated. Article I, known as the Spending Clause, lays out exactly what Congress is enacted to carry out. Unfortunately for the nation, somewhere along the line, some clown decided the "general welfare" term meant that they could suck the life out of you, and give it to someone who is "in need". Hence, we have Social Security and Medicare, a MASSIVE drain on the country as a whole.  If you want more information on the Enumerated Powers of Congress, I suggest you read, links and all, P/H's paper.
Our government is busy doing the job of charities, to the detriment of the charities that actually accomplish what they set out to do, getting folks back on their feet.  The government doesn't do that.  No, they create a 'dependent' class, who contribute nothing to the general well being of their community.
I don't mind helping those in need.  It's our duty!  It is NOT the duty of the government.  100 years ago, there was no income tax, yet our country had all the needed infrastructure.  Today?  Well, let's just say we've created a monster that must be fed more and more, but more is never enough.  We need to put that monster out of our misery, and reform it to a more manageable size. We must return it to the box the Constitution sets forth. No more hand outs. No more supporting countries that don't like us anyway. No more feeding the beast!
It is beyond past time to reform Social Security and Medicare. It's time for the younger generation to learn they have to prepare for their own retirement and old age. It is time for the government to do the job it was created to do, instead of what the individual members THINK they should do.
Where Did Your Tax Dollar Go?
Romina Boccia & Curtis Dubay – The Foundry
Americans are waking up today to the worst "case of the Mondays" they'll have all year: It's Tax Day.
Most Americans dread Tax Day, and for good reasons. Beyond the huge tab Americans pay to the government, the tax code is so complex that it's difficult to figure out what we owe to the IRS. This is a pain for taxpayers and a huge drain on the economy.
According to the federal Taxpayer Advocate in its 2012 report, Americans' cost of complying with today's complex tax code totaled $168 billion in 2010. That's almost as large as the impact of the Obama tax hikes in fiscal year 2013, and twice the size of sequestration this year [see chart].
It takes taxpayers 6.1 billion hours—or 51 hours per household—to complete all the required filings. That's more than six full eight-hour working days per household!
When in the Course of human events, it becomes necessary for one people to dissolve the political bands which have connected them with another, and to assume among the powers of the earth, the separate and equal station to which the Laws of Nature and of Nature's God entitle them, a decent respect to the opinions of mankind requires that they should declare the causes which impel them to the separation.
In case you aren't familiar, that's the first paragraph of the Declaration of Independence. It goes on to state:
We hold these truths to be self-evident, that all men are created equal, that they are endowed by their Creator with certain unalienable Rights, that among these are Life, Liberty and the pursuit of Happiness.–That to secure these rights, Governments are instituted among Men, deriving their just powers from the consent of the governed, –That whenever any Form of Government becomes destructive of these ends, it is the Right of the People to alter or to abolish it, and to institute new Government, laying its foundation on such principles and organizing its powers in such form, as to them shall seem most likely to effect their Safety and Happiness.
Well now, it seems to me that we are at an impasse with the absurd bunch we have now. There's another document, one I'm fairly sure those who hold public office at the present time is just as unfamiliar….it's called the Constitution of The United States, and starts off with an equally important, if not more so, statement:
We the People of the United States, in Order to form a more perfect Union, establish Justice, insure domestic Tranquility, provide for the common defence, promote the general Welfare, and secure the Blessings of Liberty to ourselves and our Posterity, do ordain and establish this Constitution for the United States of America.
Neither are very long documents, and could be read in one sitting, if those who actually cared about the nation would bother to do so. In the second document, the powers that are delegated to the federal government, with the consent of the people, and not delegated to the individual states, are laid out in fairly plain language, seven separate articles. It should be quite easy for all those supposedly educated "representatives" to understand. I'm quite baffled as to why they are having such a problem.
Attached to this important document, the laws laid out by our Founders, is a Bill of Rights. The first 10 amendments were called this because those very brilliant men didn't want any misunderstanding as to what the government could, and could NOT do. They are imperative to our continuance as a free nation! The first has been violated on a regular basis, yet no one seems to notice. Now we have a battle brewing for the second, which states, in plain English:
A well regulated Militia, being necessary to the security of a free State, the right of the people to keep and bear Arms, shall not be infringed.
I don't know why Congress, and this administration is having such a problem with this one little sentence. It seems pretty cut and dried to me. As Richard Henry Lee stated in 1788:
"To preserve liberty, it is essential that the whole body of the people always possess arms and be taught alike, especially when young, how to use them."
Could it be stated any more plainly?
How about Patrick Henry, a firebrand, and quite outspoken patriot:
"The great object is that every man be armed."
Even Alexander Hamilton, who was considered the 'liberal' of his day:
"The best we can help for concerning the people at large is that they be properly armed."
Thomas Jefferson, author of the Declaration of Independence, while not perfect, was a brilliant man:
"What country can preserve its liberties if their rulers are not warned from time to time that their people preserve the spirit of resistance. Let them take arms."
The recent actions of this Congress, the administration, and several of the states, are in COMPLETE violation of the Constitution.  We already have unconstitutional laws on the books, that are not enforced, or completely ignored.  Think 'Fast and Furious'.  The proposals of each governmental body, federal, state, or local, are contrary to the intent of the 2nd Amendment.  To disarm the population is to leave the citizenry helpless…against tyrants.  We have examples of what happens when the government insists on disarming the people.  Do we really want to repeat history?  I certainly don't!
No, I do not want any type of weapon in the hands of criminals and crazies, but that is an issue left to the local jurisdiction.  Such proposals to limit the rights of law abiding citizens plays well into the hands of criminals.  An unarmed becomes the victim.  A well trained armed population is a crime fighting militia.  There is NO "common sense" to any of the proposed laws of this administration, and it's lackeys.  The 'we must do something' mentality is based solely on emotion, and not logic.  We are currently being invaded on several sides, not the least of which are criminal cartels.  There groups who have quietly been infiltrating our society for the sole purpose of creating a completely different sort of society, one which is completely contrary to our foundings. I, for one, do not wish to be left helpless in the face of such catastrophes, do you? It seems our federal and state governments are pushing for just that scenario.
Guns, Background Checks, and Your Rights
Amy Payne – The Foundry
Harry Reid has a doozy of a gun plan, but President Obama wants to reassure you that it's just "common sense."
In a speech Wednesday, Obama said that "opponents of some of these common-sense laws have ginned up fears among responsible gun owners that have nothing to do with what's being proposed and nothing to do with the facts, but feeds into this suspicion about government."
As Heritage's David Addington reminds us, America's founders were the first to have this suspicion of government, and that's part of the reason why they made certain that the Second Amendment protected our right to keep and bear arms. And as for the facts, the proposals from Senate Majority Leader Reid (D-NV) have major problems.
So, I get the headline….
…then POOF! It vanishes, to be replaced by crazy North Koreans, all decked out in their fancy uniforms, bayonets attached. Lucky for me, I got enough sleep last night, I was able to find the story, from the UK Mail Online no less. Now you DON'T think Obama would allow his minions in the media to tell the truth about this, do you?
The number of Americans living in poverty has spiked to levels not seen since the mid 1960s, classing 20 per cent of the country's children as poor.
Now, I gotta tell ya, this first paragraph really chaps my hide. Using children? Again? Children don't have anything to do with the poverty, they are not the ones in poverty, it's their parents, or caretakers, not the children themselves. Yes, the children do suffer because of Obama's poverty pimping, but it's the parents who are responsible for the children, not the government. I really wish they'd get this straight. Kids aren't able to get jobs, unless they live in Bangladesh or some such place, not in the U.S.
It comes at a time when government spending cuts of $85 billion have kicked in after feuding Democrats and Republicans failed to agree on a better plan for addressing the national deficit.
I wonder why everyone fails to mention that the sequestration was Obama's idea, and the Republicans called his bluff? Hmmmm… And yes, because it's SO much more important for the Obamas to take their lavish vacations, investigate the sex life and penis size of New Zealand snails, studying algae in the Hawaiian Islands, and the list goes on and on, ad nauseam. do we really need to fund a robotic squirrel? I mean seriously? While our military is no longer being fed breakfast, Congress has no problem funding some of the most ridiculous things I've ever heard of in my life. Oh wait, there was that item when I was a kid in the paper I asked my dad about…."why do we need to find out why salmon swim upstream?" "Hon", he said, "I have NO idea. That's just what government does. It wastes our money, for no good reason." Well, that short conversation taught me a lot. Nothing has changed since then. And THAT was in the 60s.
The cuts will directly affect 50 million Americans living below the poverty income line and reduce their chances of finding work and a better life.
Here's a thought! How about we put congress on a budget, allow them to only introduce bills affecting ONE item at a time. Absolutely NO amendments that have nothing to do with issue at hand! I mean, wouldn't that make more sense than for some yahoo in Podunk Michigan to add some ridiculous spending request for a rubber band museum to the all important, and only reason, for Congress to actually exist, the security of the United States of America? It's too logical, I know. I'm just a foolish ol' broad who has had to budget household for many years. I know you can't spend more money than you earn, but then, I'm dealing with my own money. If I was dealing with someone else's money, I think I would be even more cautious, but that's just me.
As you read on in the article, you'll see that it was private charities that did the most to aid people out of poverty, NOT the federal government, even though there are some federally funding involved, which there shouldn't be at all.  A charity is something people give to from their heart.  I don't think there are too many folks who give to the government from the heart.  More like they are being robbed blind to fund a government that is tampering into areas they have no business being in!
Since Obama has taken office, this second time around, it's my understanding the he signs into being an average 67 regulations a day. I might be off a bit, but not by much.  Regulations that are putting businesses, well, out of of business.  These are mostly small businesses that cannot afford the new regulations, and those self same businesses that employee a large majority of the American people.  Now, tell me, if you have a 100 businesses, with an average of 25 employees, and they all have to shut down thanks to the ever increasing absurd regulations, that's about 2500 people now out of work.  Multiply that by thousands, all across the country, and yes, you are going to have families torn apart due to lack of funds to pay their bills, going on food stamps and whatever aid they can get.
The U.S. Census Bureau puts the number of Americans in poverty at levels not seen since the mid-1960s when President Lyndon B. Johnson launched the federal government's so-called War on Poverty.
And so, it began. The Democrats supposedly wanted to life people OUT of poverty, when all they did was drive more in to it, on a regular basis, tearing apart the family unit. The number of out of wedlock births have sky rocketed, increasing the chance that those children will continue the cycle of poverty. In a 2010 study, that found that 29 percent of white children are born to unmarried women, 53 percent of Latinos and 73 percent of black children. Who has the highest unemployment rate in this country right now? I don't think I need to tell you, you've heard it enough. In the urban cities, majority black, and majority run by Democrats, the number of unemployed is astronomical, by anyone's definition. Why? Well, the policies of the poverty pimps, keep those folks on the plantation so they'll keep voting for them, thinking they'll get something for nothing, but that nothing is their self respect, and a lack of compassion for their fellow humans, failing education system, that teaches lies to the kids, convincing them they are owed something, and the churches are the biggest failures in these areas.
The answer to the problem?  Well, it's real simple.  First, you get the government out of the way.  Second, you put the federal government on a spending diet.  The purpose of the federal government is laid out quite clearly in the U.S. Constitution.  Anything past that, is unconstitutional. For way too long, our supposed representatives have been using that sacred document to wipe their collective hind ends. THIS MUST STOP….NOW!!  Repeal all the absurd regulations that Obama and minions have placed on businesses. Safety, yes, paperwork, NO!  KILL that damn ObamaCare crap, which is one of the biggest hindrances to small businesses, you know the ones that do most of the hiring. Get the government out of education! PERIOD! No ifs, and or buts! Removed government from the charity business. That also, is NOT their job. Before Johnson stuck his nose in, and decided the way to get blacks to vote Democrat, black families had problems yes, much discrimination going on, but they were better off than they are by today's financial, and social, standards.
In order for anything to be accomplished, we must first remove the career politicians, on BOTH sides of the aisle! It will be a long road back to prosperity, but it CAN be done. And for the love of all that's holy, we are NOT all equal! Some have talents that others don't but we ALL have, or HAD, the equal opportunity to succeed, or fail, on our own merits. Some will succeed, some will not, but if the opportunity is there, and YOU don't take it, it's your own damn fault! And for the love of Pete, kill that damn political correctness crap! It's destroying this nation in ways even I can't imagine!
Let's face a hard cold truth! The POTUS lies….a LOT! Congress lies….a LOT! And sadly, way too many buy into their lies, and the media aids in their lies. It's way past time to return to the intent of citizen legislators. Serve your term, and go your ass back home to a REAL job and the REAL world!
As completely exhausted as I was last night, I actually stayed up and watched the filibuster to the very end. I don't think I've ever been more impressed with those who stood up with Rand Paul, and am disgusted at those who didn't. ONE Democrat had the cojones to speak. ONE! And it was Dick Durbin, of all people! Granted, from what I heard, he wasn't exactly on board, but at least he stood to speak. I don't think he's ever said a thing I could agree with, but there's always a first time for everything.  Even a Hollyweird liberal asked where the Dems were, so you KNOW that now all people are NOT in favor of the government having the power to take down American citizens with a drone on American soil.  If there is an imminent danger, they have some really good sharp shooters in a variety of law enforcement organizations!

It is positively shameful that, apparently, only 12 Senators are against the murder of citizens by this administration!  But I've no doubt, they'll go ahead and confirm that "jihad is a natural tenet of Islam" John Brennan.  The thought that an American president would pick such a person to head the CIA is beyond reprehensible!  But then, this president doesn't much care about America, or Americans, and has no use for the U.S. Constitution, nor the God given rights of her citizens.
Does anyone else find it hypocritical that those who shouted the loudest about water boarding are totally silent about the possibility of the government murdering American citizens on American soil?  I guess it's true….it's only wrong if a Republican is involved, and anything this administration is just peachy.  When the goverment comes for them, who will be left to speak out?
5th Amendment: No person shall be held to answer for a capital, or otherwise infamous crime, unless on a presentment or indictment of a grand jury, except in cases arising in the land or naval forces, or in the militia, when in actual service in time of war or public danger; nor shall any person be subject for the same offense to be twice put in jeopardy of life or limb; nor shall be compelled in any criminal case to be a witness against himself, nor be deprived of life, liberty, or property, without due process of law; nor shall private property be taken for public use, without just compensation.
Senators Bring Stirring Filibuster Against Obama CIA Nominee
The Foundry
"I rise today to begin to filibuster John Brennan's nomination for the CIA. I will speak until I can no longer speak. I will speak as long as it takes, until the alarm is sounded from coast to coast that our Constitution is important…"
That was Senator Rand Paul (R-KY) on the Senate floor yesterday just before noon. With the help of several conservative Senators, he continued his filibuster until after midnight.
In an unexpected twist during Brennan's confirmation fight, these Senators have raised uncomfortable issues for the Obama Administration. Despite failing to head off the earlier confirmations of weak national security nominees like Chuck Hagel and John Kerry, conservatives are digging in on Brennan.
Once again, we have a marginally suited nominee with questionable policy choices and actions in his past. Brennan is being savaged for being the originator of and prime mover behind the overuse of drones and for ignoring the ideological basis (radical Islam) of the terrorists the U.S. is now facing.
For two years, the Democrats knew it was coming.  Obama knew it was coming.  How did they prepare?  By spending MORE money.  Instead of using common sense, and cutting back, this administration, and it's lackeys, went on a spending spree with OUR money.  Do you think it was necessary for a bunch of government employees to go on a wine tasting tour, claiming it was a conference?  No, I don't think so either.  But apparently, someone in a position of power thought it was important, so spent an outrageous sum for this little outing.  Yes, our employees spent $340 MILLION dollars to eat, drink, and be merry on a variety of "conferences".
The Obamas, together or separately, went on SIXTEEN vacations in 2012 alone!  What was the cost of those vacations?  Well, we know it was quite a tidy sum.  The cost of running Air Force One is nearly $200,000 AN HOUR.  When they take separate flights, going to the same place, it's an additional 100 grand.  Should this matter?  Well, yes, of course it should!  WE are paying for their fun time.  If the Obamas paid for their own vacations, I really wouldn't have a problem.  If we had a leader, he, or she, would need a little down time now and then.  He's not a leader, in any way, shape, or form.  However, since they are on a spending spree with our money, I think we have the DUTY to call them out.  Don't they have a house in Chicago they could use for down time, instead of renting "palaces" in Hawaii and foreign countries?
Did you take a vacation last year?  Did it run into the millions, if you did?  We didn't get one.  As a matter of fact, we haven't taken a vacation since the second year of Obama's first term.  We couldn't afford it!  Oh sure, we run down to Texas, but we stay with my daughter.  The cost is gas, and a couple of nights in an inexpensive motel while on the road, and even THAT is more than we can afford these days.
And let's not forget those over priced, butt ugly clothes the First "Lady" wears!  $5000 for a dress that was worn for a few minutes?  Seriously?  Dear Lord!  Well, at least it wasn't as ugly as what she usually dons.
Congressional spending on wasteful, non-essentials is just mind boggling.  No where in the Constitution does it authorize spending for anything other than defense, the post office, and post roads.  Promoting 'science and USEFUL arts' doesn't mean paying for Piss Christ!  I also don't think that our Founders would have thought paying to watch a shrimp on a treadmill would be beneficial to the American people. I also have never seen any reference to giving our enemies money, especially in the sums that we have seen going to countries that would rather see us dead.  I don't consider that a 'lawful debt'!
The waste, and yes, fraud, we have in the federal government, including Medicare and Medicaid, would pay for any cuts necessary, and then some, without jeopardizing the safety and security of our nation.  It would also be a good idea to stop supporting ILLEGAL invaders, through health benefits, education, and food stamps!
It is the Constitutional DUTY of the federal government to secure our borders, which is 'providing for the general welfare', yet we see DHS spending money on new 'uniforms' instead of hiring agents, and building a fence to prevent invasion.  Instead of working WITH House leaders, Obama spends time, and our money, playing golf with Tiger Woods down in Florida.
The list of wasteful spending is long and varied, from all areas of government.  The budgets of unconstitutional alphabet organizations, mostly with an agenda of destroying the American economy, are extreme.  Thinking Americans are fed up with both parties' disregard for their duties, violations of their oath of office, and corruption.  It is the thinking American that is paying for it, and there is a limit to what thinking Americans will put up with from the government.  That point is not as far away as many might think.
"The President says….!" "The President says….!" Well, the so called president is a lying sack of male bovine excrement! I know…you're shocked, aren't you.( /snark) Ya know, Adolph Hitler, and his top echelon aka cronies, believed their own propaganda, too!
Harry Reid's Senate still hasn't passed a budget, even though the House has sent them one on a regular basis for the last four years. Now, tell me, who is at fault again? Oh that's right…it's BUSH'S fault! Can these people never take responsibility for their own actions?  Or INACTION?

Who's idea was sequestration? Well, it sure wasn't Bush's. Nope, that came from the Liar in Chief. Yet now, he turns around and blames the Republicans for HIS actions. Does the media call him on it? Well of course not! That would mean they'd have to actually do their jobs, and MR Obama might get his noise out of joint. Honestly, I've never seen such a whining titty baby in all my life. A spoiled little boy who throws temper tantrums, and blames someone else when the lamp gets broken.
I'm pretty fed up with the pettiness of this administration, and thanks to the low information voter, the ones that spend their time watching Honey Boo Boo, whoever the hell she is, and American Idol, instead of looking for the truth, we are stuck with him for four more years.  Well, unless the House uses what sense is left, and starts impeachment!

No children are going to starve! No air traffic controllers are going to let your plane crash! In the grand scheme of things, $86 billion is a drop in the bucket. Or is it $89 billion? Whatever. It's still NOTHING compared to the billions upon billions that are wasted by the federal government and it's alphabets on a daily basis! The Democrats better pull their heads out of their collective hind ends, and get with the program! THEY are the reason this country is in the mess it's in, NOT Bush! NOT the Republicans!  THEY took over Congress in 2007, when that simpering botox queen snagged the gavel!
First cut….Obama phones! Second, all foreign aid to countries that will still hate us for free. Third, cut YOUR freakin' salaries, and give it to the men and women who actually EARN theirs….the U.S. Military. And the list goes on. We don't need to know why salmon swim up stream…they just do! We don't need to watch shrimp on a treadmill. Who cares! Head Start is a waste of money, since any benefits gained are lost by the time the rug rats are in the 3rd grade. Oh, the list is endless! Now get up off your sorry asses and get to work! The border is NOT more secure than it's ever been. We have NO business supporting murderers for decades…one bullet, problem solved! We have NO business supporting criminal aliens, AND their offspring. And NO MORE money for Obama's cronies, in Hollyweird, or anywhere else! Imagine the BILLIONS we could save if Congress would do the job set forth in the Constitution, and no more! Mind boggling!
Oh, and one more thing….the Obama's are no longer allowed to take lavish vacations!  If we can't, they can't!  AND they will start paying the taxpayers back every single dime they have stolen from us so they can tote their friends off to far off exotic places! And for the love of all that's holy, tell that woman to stop spending OUR thousands on those butt ugly clothes she keeps exposing us to!  Dear Lord, has that woman no taste at all???

ENOUGH!
Where Could We POSSIBLY Cut the Federal Budget?
The Foundry
If you had to cut your family's budget, where would you cut?
Would you immediately start starving your children and stop wearing shoes? Of course not. You would look at the extras in your life—whether they were coffee shop lattes, movie tickets, or restaurant meals.
It's a good thing the President wouldn't be handling your budget. As Dan Holler of our sister organization, Heritage Action for America, has said: "If President Obama were making the decision for your family… he'd tell you to stop buying gas for your car and explain how you could only eat five days a week."