An Ol' Broad's Ramblings
Archive for Crime
I guess the Hippocratic Oath no longer has any meaning. If it did, there wouldn't be so many murdered babies in this country. Coming to light is a Gosnell slaughter house in Texas.
The three informants, Deborah Edge, Gigi Aguliar, and Krystal Rodriguez, have come forward to tell of their horrific experiences working for abortionist Douglas Karpen, at one of three of his Texas abortion clinics, the Aaron Women's Clinic in Houston. A fourth informant has co-operated with Operation Rescue, filing an affidavit about her experiences, but at this time remains anonymous.
As shocking as their stories are, these women did more than just talk; they brought forward evidence of illegal late-term abortions in the form of photos taken on their cell phones at the Karpen's clinic on Schumacher Lane in Houston.
Yes, there are pictures. If you are so called 'pro-choice', which is nothing more than a polite way of saying you believe it's ok to kill babies, take a good look at those pictures, and tell me that's the CHOICE you have made!  No, that's NOT your body, so it's not your CHOICE to make!  That little body belongs to a separate human being.  YOU, on the other hand, are not human at all, if this is what you 'choose'!!  You are evil!  Spawn of Satan!
FYI, just because Bush appointed someone, does NOT make them right leaning.
We've Seen the Effect of "Amnesty" Before
Ed Meese – The Foundry
Experts can't always predict exactly how public policy will affect the nation, despite our best efforts. But when it comes to immigration policy, we have tried many of the types of reforms advocated by today's Gang of Eight—so we should consider the effects these reforms had in the past.
In the mid-'80s, many Members of Congress advocated amnesty for long-settled illegal immigrants. President Reagan considered it reasonable to adjust the status of what was then a relatively small population, and as his attorney general, I supported his decision.
The path to citizenship was not automatic. Immigrants had to pay application fees, learn to speak English, understand American civics, pass a medical exam, and register for military selective service. Those with convictions for a felony or three misdemeanors were ineligible.
This should sound familiar, as it's quite close to the path and provisions set forth by the Gang of Eight.
Today they call it a "roadmap to citizenship." Ronald Reagan called it "amnesty." And he was right.
The 1986 reform did not solve our immigration problem—in fact, the population of illegal immigrants has nearly quadrupled since that "comprehensive" bill.
Why didn't it work? Well, one reason is that everything else the 1986 bill promised—from border security to law enforcement—was to come later. It never did. Only amnesty prevailed, and that encouraged more illegal immigration.
Today, we have many of the same needs we did then. We need to work on better securing our border. We need to modernize our legal immigration system, including effective temporary worker programs. And we need strong enforcement of the laws we already have, including those that enforce immigration policies in the workplace.
The Gang of Eight is making promises now. "Border security" is a big promise. But their proposal spends money and grants amnesty without the guarantee that this promise will be kept.
We are having much the same debate and being offered much the same deal in exchange for promises largely dependent on the will of future Congresses and Presidents.
Instead, we should learn from our mistakes.
America welcomes more immigrants than any other country. As Ronald Reagan said:
In this free land a person can realize his dreams—going as far as talent and drive can carry him. In return America asks each of us to do our best, to work hard, to respect the law, to cherish human rights, and to strive for the common good. The immigrants who have so enriched America include people from every race, creed, and ethnic background. Yet all have been drawn here by shared values and a deep love of freedom. Most brought with them few material goods. But with their hearts and minds and toil they have contributed mightily to the building of this great Nation and endowed us with the riches of their achievements. Their spirit continues to nourish our own love of freedom and opportunity.
But in keeping open that door of opportunity, we also must uphold the rule of law and enhance a fair immigration process, as Reagan said, to "humanely regain control of our borders and thereby preserve the value of one of the most sacred possessions of our people: American citizenship."
The U.S. Attorney General from 1985-1988, Edwin Meese III is Heritage's Ronald Reagan Distinguished Fellow Emeritus.
…there were REAL reporters, a REAL media, and a reasonably informed public.
Morning Shows Binge on Tabloid Criminal Trials: 56 Minutes vs. 7 for Benghazi Hearings
The network morning shows on Thursday went into tabloid overdrive for the Jodi Arias verdict and an abduction case in Ohio, offering a staggering 56 minutes of coverage.
In contrast, NBC, CBS and ABC allowed just under seven minutes combined to hearings on the 2012 terrorist murder of a U.S. ambassador and three other Americans in Libya. This is a disparity of eight-to-one.
Does anyone remember back when the news was just that….news?  Something happened, it got reported.  Not analyzed, but reported…with the who, what, when, where, and how.  We had investigative reporters, getting to the bottom of a story, "just the facts, ma'am".  I vaguely remember that time.  Do you?  If not, you are younger than I am, and I feel bad you have nothing to compare with the current crop of talking heads.
Here's a video of Beck discussing this issue:
If you rely strictly on one source for your information, you are depriving yourself of a lot of valid information! Jodi Arias murdered her boyfriend, found guilty. Ok. Happens a lot. 3 young ladies missing for over 10 years, found, reunited with families. Happy ending for a change. Four murdered Americans and an administration cover up? Not news worthy. Think we have our priorities just a wee bit skewed??
The Benghazi Talking Points
And how they were changed to obscure the truth
Even as the White House strove last week to move beyond questions about the Benghazi attacks of Tuesday, September 11, 2012, fresh evidence emerged that senior Obama administration officials knowingly misled the country about what had happened in the days following the assaults. The Weekly Standard has obtained a timeline briefed by the Office of the Director of National Intelligence detailing the heavy substantive revisions made to the CIA's talking points, just six weeks before the 2012 presidential election, and additional information about why the changes were made and by whom.
As intelligence officials pieced together the puzzle of events unfolding in Libya, they concluded even before the assaults had ended that al Qaeda-linked terrorists were involved. Senior administration officials, however, sought to obscure the emerging picture and downplay the significance of attacks that killed a U.S. ambassador and three other Americans. The frantic process that produced the changes to the talking points took place over a 24-hour period just one day before Susan Rice, U.S. ambassador to the United Nations, made her now-famous appearances on the Sunday television talk shows. The discussions involved senior officials from the State Department, the National Security Council, the CIA, the Office of the Director of National Intelligence, and the White House.
The exchange of emails is laid out in a 43-page report from the chairmen of five committees in the House of Representatives. Although the investigation was conducted by Republicans, leading some reporters and commentators to dismiss it, the report quotes directly from emails between top administration and intelligence officials, and it includes footnotes indicating the times the messages were sent. In some cases, the report did not provide the names of the senders, but The Weekly Standard has confirmed the identities of the authors of two critical emails—one indicating the main reason for the changes and the other announcing that the talking points would receive their final substantive rewrite at a meeting of top administration officials on Saturday, September 15.
They are criminals!  Illegal invaders, totally disregarding our laws, not caring about the damage done to our economy.  I won't even bring up the many deaths attributed to them.
If a person wants to become an American, then they go through the proper channels.  If they want to bring their third world country standards and 'values, then so many sneak across the border, or overstay their visa, or however they manage to get here.  I don't believe all those who they are trying to give amnesty to want to be Americans.  Some, maybe.  But when you see these illegals protesting in our streets, carrying foreign flags, do you really think they want to BE Americans?  No!  They want the SPECIAL rights and privileges the government is trying to give them.
Congress never seems to read the bills they shove down our throats. They never understand the ramifications of all their feel good legislation. Is it any wonder that only 5% believe Congress represents the best and brightest of our country?  We are already so far in debt, the thought of adding $6.3 TRILLION more to that debt is just insane!

Congress and the POTUS need to step back, and for ONCE, use the gray cells God gave them!  I, for one, do not believe any of them represent the majority of LEGAL citizens.  
New Heritage Study on the Cost of Amnesty
Amy Payne – The Foundry
The immigration debate is about to get a lot more concrete.
Lawmakers need to be honest about the cost of their proposed immigration plans—and a new study due out today from The Heritage Foundation calculates the cost to taxpayers of granting amnesty to unlawful immigrants.
A couple of items on Drudge caught my eye this morning:
ATF offers $5,000 reward in Red Lodge explosives theft
The federal Bureau of Alcohol, Tobacco, Firearms and Explosives said Wednesday that it is offering a $5,000 reward for information leading to the arrest of those responsible for stealing 559 pounds of explosives last month near Red Lodge.
(…)
Items stolen included emulsion-type explosives, explosive cast boosters and detonating cord.
And…
Number of names on U.S. counter-terrorism database jumps
The number of names on a highly classified U.S. central database used to track suspected terrorists has jumped to 875,000 from 540,000 only five years ago, a U.S. official familiar with the matter said.
Among those was suspected Boston Marathon bomber Tamerlan Tsarnaev, whose name was added in 2011. The increase in names is due in part to security agencies using the system more in the wake of the failed 2009 attack on a plane by "underpants bomber" Umar Farouk Abdulmutallab in Detroit.
Intelligence and law enforcement officials acknowledged in Congress that they had missed clues to that attack despite Abdulmutallab's name appearing in the main database, known as TIDE.
Now, I'm not saying that the two are connected, but when ya stop and think about it, we have evil people, ignored (missed clues) by the administration, in our country trying to blow up innocent men, women, and children, and that number is increasing on a regular basis.  So, if I were an evil muzzie thug murderer, where would I go to find easy pickins' for materials to blow people up?  Hmmm…
Via Hot Air, we have one of the most ridiculous claims I've seen in a long time!
Gosnell's defense attorney: This is an "elitist, racist prosecution"
The defense presented their closing arguments in the Kermit Gosnell murder/infanticide/corruption of minors/solicitation/and etcetera trial on Monday, but not without the inevitable baseless crack at the prosecution's true motives. Unfortunately, you probably knew this was coming:
Defense lawyer Jack McMahon delivered his closing argument on behalf of abortionist Kermit Gosnell on Monday, accusing prosecutors of "manipulating" the case to engage in an essentially "racist" prosecution of the man charged with four counts of first-degree murder, killing babies born alive during abortions by snipping their spinal cords with surgical scissors.

"Never have I seen the presumption of innocence so trampled on, stomped on," said McMahon in court today, adding that the Philadelphia district attorney's office "tried to manipulate everybody" and was pursuing an "elitist, racist prosecution."

"Dr. Gosnell is not the only one doing abortions in Philadelphia," McMahon said, "but he was an African American singled out for prosecution."

"We know why he was targeted," he said. "If you can't see that reality, you're living in some sort of la-la land."
What the hell does the color of the murderer's skin make?  NONE!  And truth be told, he's not actually black.  If you've seen the pictures, you'll know what I mean.
There's not one doubt in my mind there are WHITE so called doctors doing the exact same thing.  We just have found anyone with enough courage to prosecute them.  Racism?  No….murderer!!
H/T: Chris via Facebook
From The Weekly Standard via Vision To America:
"As long as we've got to fight to make sure women have access to quality, affordable health care, and as long as we've got to fight to protect a woman's right to make her own choices about her own health, I want you to know that you've also got a president who's going to be right there with you, fighting every step of the way," said Obama. "Thank you, Planned Parenthood. God bless you."
Now, I don't know about you, but I HIGHLY doubt God is going to "bless" an organization(and the women that utilize their 'services'), that murders His creations (babies), on an hourly basis, to their idols (self, job, etc)! Abortion is NOT 'healthcare'. It is murder. Period. If Margaret Sanger had her way, Barack Hussein Obama would never have been born.
"[Our objective is] unlimited sexual gratification without the burden of unwanted children…" – Sanger, 1922
"The most merciful thing that a family does to one of its infant members is to kill it." – Sanger, 1922
"Give dysgenic groups [people with 'bad genes'] in our population their choice of segregation or [compulsory] sterilization." – Sanger, 1932
"We don't want the word to go out that we want to exterminate the Negro population." – Sanger, 1939
Tanakh – Ezekiel 16
20 Moreover thou hast taken thy sons and thy daughters, whom thou hast borne unto Me, and these hast thou sacrificed unto them to be devoured. Were thy harlotries a small matter,
21 that thou hast slain My children, and delivered them up, in setting them apart unto them?
There are a few items that have come to my attention over the last few days…week? Well, anyway, I've noticed but have been a wee bit busy with real life. Yes, I DO have a life that does not include sitting on the internet. As a matter of fact, the internet has become a bone of contention with me, as has the news on the idjit box.
The most recent to come to my attention is the approval, or lack there of, of the top four Congress critters, Reid, Pelosi, Boehner and McConnell. Guess which one is most reviled! Yep….Nancy Pelosi is viewed as the most polarizing of the bunch, although the rest didn't fare too well either.
The top Republican and Democratic leaders in the U.S. House and Senate are a generally unpopular foursome, with Democratic House Minority Leader Nancy Pelosi being the most well-known, but also the least well-liked. Thirty-one percent of Americans view Pelosi favorably and 48% unfavorably. Her resulting net -17 image score compares with -11 for Democratic Senate Majority Leader Harry Reid, -10 for Republican Speaker of the House John Boehner, and -8 for Republican Senate Minority Leader Mitch McConnell. (Via Tea Party Economist via Gallup)
To be perfectly honest, I think her 'favorably' numbers are WAY too high!  31%?  Seriously?  The woman is a shrew!  A horrible, evil, shrew!  Her arrogance ranks right up there with D'Bama's.  SHE knows better than you how you should live your life.  Don't forget, she's the one who marched through Tea Party activists, with the infamous gavel.  I'd love to smack that smirk off her face!
Then, there is the recent terrorist attack at the Boston Marathon.  For reasons known only to themselves, there are actually people who are big fans of the little jihadi who murdered 4 people.  This totally baffles me!  As seen on Twitter (Via Clash Daily):
"Call me crazy, but I know Jahar is innocent. There is no evidence whatsoever, you're all going by what the police SAID. #freejahar"
"America tells you to stand up for what you believe in, and that's exactly what I'm doing! #FreeJahar HE IS INNOCENT!!!!!!!"
"Don't believe everything you hear and see on the news. Governments have lied to us before. #FreeJahar He is an innocent man!!"

Are these people serious??? We've seen the pictures…what more proof do they need? The POS put that backpack down just a few feet from 8 year old Martin Richard and MURDERED him! He even ran over his own brother, killing him too!  There is an odd, and dangerous, obsession coming from the left.  The hero worship of murderers (Abu-Jamal) and tyrants (Che) speaks volumes about our education system, and the main stream media.  (Read the whole piece)  If you are one of those clueless, please, do yourself a favor, and look up the facts…FACTS…of both animals.  Educate yourself!
Also of major concern, in regards to the attack, the older brother, Tamerlan Tsarnaev (killed by younger brother), was on two separate watch lists.  Excuse me?  Why was he even in this country?  He was not an American citizen, and should have been under surveillance, and deported!  Top this all off with the FACT that they were being supported by the taxpayers, via the welfare system.  So, we PAID terrorists to kill innocents.  Oh yeah…lots of logic in THAT one!
Over in Belgium, homosexual/feminist 'activists' (FEMEN) are taking their 'cause' to new levels of depravity.
The four women, representing the pro-abortion and homosexual group FEMEN, took to the stage where they disrobed to reveal black-painted slogans on their bare chests and backs, such as 'my body my rules,' and 'anus dei is coming.' They also held signs reading 'stop homophobia'. The women doused the archbishop with water from bottles formed in the image of the Virgin Mary.
The patience of this man is astounding! He has been attacked on a regular basis for standing up for his faith. "Blessed are you when they revile and persecute you, and say all kinds of evil against you falsely for My sake." Matthew 5:11 "If the world hates you, you know that it hated Me before it hated you. If you were of the world, the world would love its own. Yet because you are not of the world, but I chose you out of the world, therefore the world hates you." John 15:18-19 Things are only going to get worse. Be prepared!
Oh yes, and once again, Congress is putting themselves above the laws they impose on the rest of us.
Lawmakers on Capitol Hill have been quietly negotiating behind the scenes to exempt themselves and their staffs from the insurance exchanges in Obamacare, according to one report.
They make the laws….they break the laws. Now, you'll have to excuse me if I believe this is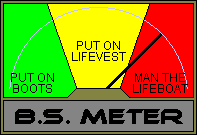 There's more, but I have things to do, places to go, people to see, and such! 
I've highlighted the names of the "gang of eight" so you won't forget them. If you want to read this bill, also known as JOLT ACT of 2013, you can read the whole text of gobbledy gook here.  While there are a few issues that MUST be addressed, and should have been a LONG time ago, the is a lot in this bill that shouldn't even be considered!  At some point, I just might go through the whole 844 pages, and address those, but for now, do your own homework! 
IMHO, they should have made issues addressed in the Congressional Findings (Section 2) THE bill, and left the rest for another time, when we are back on our feet, so to speak.
(1) The passage of this Act recognizes that the primary tenets of its success depend on securing the sovereignty of the United States of America and establishing a coherent and just system for integrating those who seek to join American society.
Our 'sovereignty' has become a really bad joke.  And as for 'integrating'?  Waving the Mexican, or other foreign flags, DEMANDING 'rights', is not integrating.  Refusing to learn the language of the land is not integrating.  Bringing 'third world' habits and policies and insisting WE adapt to YOUR way, is not integrating. 
(2) We have a right, and duty, to maintain and secure our borders, and to keep our country safe and prosperous. As a nation founded, built and sustained by immigrants we also have a responsibility to harness the power of that tradition in a balanced way that secures a more prosperous future for America.
Well, our borders are NOT secure, and we are NOT safe.  The drug cartels have made themselves quite at home in cities like Chicago, a place where murder is so common place, with some of the strictest 'gun control' laws…in the world…it has become a poster child for how NOT to run a city, county….country! 
These are the two major issues that should have been addressed, and the rest left to other bills, broken down individually, instead of lumping the whole chit works into one bill.  Congress has a real bad habit of throwing in crap, and this bill is no different.  Address these issues FIRST.  Get the border secured, which will take YEARS, and remove the criminal element from out streets.  Shoot the sons of beeches if necessary, but get them away from our children.  Does it make sense for a legal citizen, or resident, to fear for their lives every time they walk out their front doors?  HELL NO!  So, why aren't those in Washington concerned about US?  Because it's all politics!
No self respecting member of the U.S. Senate would EVER introduce such garbage.  Then again, we have no self respecting representatives in the government anymore, and they SURE don't respect us!  WE want our borders secured, immediately, but this is not a priority.  WE want our streets safe from criminals, and criminals removed, but this also, is not a priority.
What is the priority?  Votes.  11 MILLION new voters, the majority of whom will make sure we continue to lose our God given, Constitutionally guaranteed, liberties by assuring that the Democrats>liberals>progressives>socialists>commies will have a strangle hold on power.
This bill, as is, is something this country can't afford, financially, or morally.  I've heard so many spewing on the idjit box how "no one is an illegal person'.  Well, they are wrong.  Being a person isn't illegal.  Breaking into someone else's home, expecting them to feed, clothe, take you to the doctor, and pay for all your wants and whims IS illegal, is IS a crime.  Handing over the keys to the house is just plain ignorant!
"Former House Majority Leader Dick Armey (R-TX) once noted that three groups spend other people's money: thieves, children, and politicians—and all three need supervision."  Politicians have shown themselves to be both childish, and thieves.  It's way past time for WE, The People to regain control of our country, and OUR money!  Any politician that fails to uphold his/her oath of office should be run out on a rail!  WE need to put the fear of God back into them, and the fear of us!
"When governments fear the people, there is liberty. When the people fear the government, there is tyranny."  Thomas Jefferson
American Families Cannot Afford the Cost of Amnesty
Derrick Morgan – The Foundry
Our nation is going broke, and now is not the time to increase burdens on American families.
The Border Security, Economic Opportunity, and Immigration Modernization Act (S. 744)—commonly called the "Gang of Eight bill" after the eight Senators who came up with it, Charles Schumer (D-NY), Dick Durbin (D-IL), Robert Menendez (D-NJ), Michael Bennet (D-CO), John McCain (R-AZ), Jeff Flake (R-AZ), Marco Rubio (R-FL), and Lindsey Graham (R-SC)—includes amnesty for some 11 million unlawful immigrants. That amnesty would further burden taxpayers and weaken our fiscal situation. Congress should not rush to pass the bill without understanding the cost to the American taxpayer, especially when key research identifying and calculating those costs is nearly complete.
We have more than $12 trillion in public debt and tens of trillions of dollars more in unfunded obligations that we have no way to afford, thanks to promises made by past and present politicians. With this in mind, today's political leaders must consider the fiscal impact of amnesty and a path to citizenship that would enable millions of unlawful immigrants to qualify for costly welfare and entitlement programs.
I haven't been able to post about that filthy pig who murdered babies for a living. There are many of them across the country who make their living in such a manner, but this one is finally gaining some attention.  Perhaps at sometime in the future, others will also be spotlighted for the evil they perpetrate. The media pretty much blocked all reference to the murder trial of Kermit Gosnell, but among bloggers, FB users, and Twitterers, his name is well known. Two posts (2011) was two too (last week) many.  I cry, with every mention of those innocent murdered children. As I sit here now, I am, once again, filled with horror, eyes filling with tears. So, you see, I haven't been able, physically, to say much about it.
When I read, yesterday, that the judge in the case had dropped 3 of the charges, I was mortified!  This morning, I learned that the judge did reinstate one of the dropped charges, but the other two babies will never get the justice they deserve.  I also realized that, painful though it may be, I cannot remain silent.  The physical pain I feel for each and every murdered child is no reason to not speak out.
I would like to think that if people knew exactly what an abortion entails, they'd change their mind about "choice", which isn't a choice at all.  It's pure selfishness!  I would LIKE to think that, but I know, there are people whose hearts are so filled with evil, no matter what the facts are, they will continue to support ripping to pieces the little bodies of the unborn.
I am truly grateful that the woman that carried me for nine months realized she wasn't able to care for me, with 5 other children to support, and a husband who was dead.  Widowed, she became pregnant, with me, and chose to give me to a family who wanted a child, but were not able to have any due to injuries sustained in an explosion.  I am grateful my daughter, who became pregnant at a young age knew the value of life, and gave me a beautiful, yet pain the ass, granddaughter.  I am grateful that granddaughter also knew the value of life, and gave me my beautiful great grandson.
How many parents are there out there who have no child?  How many would love to be able to give one of those unwanted, murdered children a home, with all the love they could share?  Yet, we have a culture of sacrificing the child, for whatever reason, rather than letting go and giving the child a chance at life.
God warned the Israelites not to fall into the trap of sacrificing their children to false gods.  It's a lesson we have yet to learn.  When it comes, punishment will be swift, and just.
I expect this kind of nonsense from John McCain, Lindsay Graham, Chuckie Schumer, and the typical roll call of Dems. To say I am more than disappointed in Marco Rubio and Jeff Flake, ESPECIALLY Rubio, would be like me saying "I don't like fish." I really DON'T like fish, and anyone who knows me, knows I definitely do not like fish! (no, one has nothing to do with the other…just a statement of fact)
We, the Constitution supporters, put a lot of faith in Rubio. Many worked long hard hours to get him into the Senate. People around the country sent money they could ill afford to help in the effort. This is how the people are repaid? With more garbage? More taxes? Amnesty???? To reward criminals? How is this a positive move for ANYONE other than the criminals themselves, and the politicians?
We have laws on the books. You commit a crime, you pay the penalty. It's not that complicated. Yet, these 8 weasels are throwing out those laws, putting more of a burden on the people who came to the country legally, in whichever century, and giving a free pass to those who believe themselves above the law. We have a border. There's a reason why man created fences. Good fences make good neighbors. Our fences are broken, and our neighbors aren't 'good'. They've trashed our yards, killed our 'family members', and cost billions in tax dollars.
We were promised a fence. Then, we were promised a 'virtual fence'. We spent an extremely large amount of money. They tell us "It didn't work". The solution is simple. Build a physical fence, a very tall, sturdy fence, with razor wire, electrify the fence, and if necessary, put gun turrets every 20 yards along that fence. If that doesn't work, there are always land mines, moats filled with alligators, piranhas, or some similar nasty creatures. If the tribes along the border have a problem, two words….imminent domain. After all, Congress has used that for reasons OTHER than what it was created, why not use it for the purpose it was intended? And if the EPA has a problem, you tell 'em to live down there, and deal with the criminals hauling drugs across our borders to poison our children. I can guaran-damn-tee, they'll change their tune quicker than you can say jackalope!!
It's a well know fact that government doesn't "fix" anything. They create more problems with their "fixes". They are worse than a child with a screw driver in a room full of expensive electronics!
Do they truly want to solve a very serious problem? If so, they can scrap that 844 page piece of crap, bring out one very clean sheet of paper, and start writing:
1. Build big fence.
2. Hire more border guards (uniforms Made in U.S.A., not Mexico).
3. Arm said guards to the teeth, with live ammo, not rubber bullets, or freakin' bean bags.
4. "Shoot to kill" orders, if said criminals don't turn their sorry asses around and go home.
5. All student and non immigrant visa recipients will wear tracking devices. If such person, or persons, overstay their visa, said device will emit an ear piercing screech, notifying all those around them, they are now illegal. If device is not removed within a certain period of time, while wearer is boarding a plane, etc., device will then explode, leaving the wearer quite maimed. Very few muslims will be allowed to enter the country, and those who get the privilege, will wear two.
6. No immigrant will receive any compensation from the American people. They will work, or go home.
7. No muslim, from ANY country, will be given 'preferred status'. Saudis status to be revoked. Israelis will now be given such status.
8. Profiling will now be implemented. Grandmothers and small children will no longer be groped and humiliated.
9. All mosques and muslim schools will be closed, plowed under, and the earth salted.
10. The official language of the United States of America is English. No signs, ballots, official documents, etc., will be printed in any language but English. Learn the language, or go home.
There! I've gotten them started. See how easy that was? No pork projects added!
Top 5 Problems with the "Comprehensive" Immigration Bill
James Carafano – The Foundry
The good news is Congress cares about trying to fix our flawed immigration system and broken borders.
The bad news is they want to do it with a solution that looks a lot like Obamacare—the "Gang of Eight" 844-page-plus "comprehensive" bill.
The sad news is that such an "easy button" solution will not improve our immigration system.
History shows that big bills designed to solve everything wind up creating as many problems as they address. They become loaded with payoffs for special interests and often introduce measures that work at cross purposes.
The "comprehensive" bill fails at the start. Here are the top five reasons it cannot be fixed.
The Philly Angel of Death
by Ted Nugent
One should be careful to dare draw parallels or analogies to Nazis, as the Nazis raised the evil bar to unspeakable heights in terms of human savagery and genocide.
However, every so often a story so savage, so cold, so sickening and so brutal comes along that the only comparison is to the Nazis who butchered 6 million Jews.
We haven't heard much about this sickening story because the major media don't want you to. This brutal, vicious and heartbreaking story doesn't fit their agenda; in fact, is directly counter to their agenda.
The story is that a demonic mass-murdering machine is on trial in Philadelphia. He's not your typical psychotic killer like the bug-eyed deranged mad men who slaughtered innocent Americans in a theater, on a shopping center parking lot and at a grade school. He is, however, equally as sick, twisted and evil.
…no, you can't be a Christian AND a Democrat!
Just another "Democrat activist" that can be added to the list of left wing terrorists.