An Ol' Broad's Ramblings
Archive for Feckless Weasels
….Non-Profit Status
KMOV's Conners Barred From Facebook, Interviews on IRS Controversy
KMOV anchorman Larry Conners has been "advised" by KMOV's parent company Belo Corp. to not make statements, post on Facebook, or participate in interviews concerning a recent controversy over Facebook comments he made about the Internal Revenue Service.
Conners has hired St. Louis attorney Merle Silverstein. Silverstein issued a letter to media outlets claiming that the corporate order "is the only reason for his silence."
Hmm….  Seems to me, this would be a news story.  Journalism dude is being hammered by the IRS, then interviews the POTUS, and gets hammered by the IRS?  Yep…seems like there's a story there somewhere. What'cha wanna bet he's one of the few…VERY FEW…in the news biz that leans conservative?  And he's having his own 1st Amendment right of 'free speech' being violated?  Yep….a bigger story than there was originally.
"Any issue he has with the IRS are personal issues. They have nothing to do with our television station KMOV or him as a journalist," Mike Valentine, vice president for content at Belo, told the website BuzzFeed earlier this week. "As a news anchor, he owes a duty to our viewers to report in an unbiased manner. His Facebook post and his Twitter posts, as a result, were inappropriate. And we don't condone personal posts that jeopardize the journalistic nature of our business. It's really that simple."
Oh, I dunno Mikey….I'd say that the bias is already there in the "news". The man mentioning IRS issues on his FB page, likely only seen by locals that follow him, and now it's national news? Well now, I'd say that YOU, Mikey, have made this a bigger issue than it would have been if you had allowed the man to do his job, and speak his mind. And now, he's off the air? Very interesting, don'cha think, eh Mikey??
Benghazi Emails Directly Contradict White House Claims
The White House on Wednesday released 94 pages of emails between top administration and intelligence officials who helped shape the talking points about the attacks in Benghazi, Libya, that the CIA would provide to policymakers in both the legislative and executive branches.
The documents, first reported by THE WEEKLY STANDARD in articles here and here, directly contradict claims by White House press secretary Jay Carney and Secretary of State Hillary Clinton that the revisions of those talking points were driven by the intelligence community and show heavy input from top Obama administration officials, particularly those at the State Department.
The emails provide further detail about the rewriting of the talking points during a 24-hour period from midday September 14 to midday September 15. As THE WEEKLY STANDARD previously reported, a briefing from the Office of the Director of National Intelligence shows that the big changes came in three waves – internally at the CIA, after email feedback from top administration officials, and during or after a meeting of high-ranking intelligence and national security officials the following morning.
Read the rest here.
Anyone with half a brain knew that the 'talking points' coming out of the White House and the State Department was pure male bovine excrement.
This has been quite an interesting week.  Personal and political.  I have actually avoided a lot of the "tabloid" news.  Most, I could give a flying flip.  We have been inundated with some stupid, crazy, broad that murdered her boyfriend.  Is it necessary to do more than 2 or 3 minutes on this trash?  Ok, we know she shot, stabbed, and darn near decapitated the poor guy.  She was found guilty of first degree murder (took 'em long enough) and…she'd rather get the death penalty than spend the rest of her life in prison!  The lame stream media seems to believe this was so important, they spend way too much time covering the story when there were a LOT more important issues to address.
Like what you ask?  Well, there's that Mengele wanna be in Philadelphia for one.  The prosecution presented a very compelling case, and the defense rested.  Nothing.  Rather odd, but hey…when you have that much to dispute, and you already several pleading guilty on the same charges, it's kind of hard to defend someone who murdered babies and a 'mother'.  He should have been charged with a lot more, but hey….if this will put a stop to his slaughter, ok!  The jury is STILL out on this one.  Strange that the lame stream didn't even pick up the story for months.  Just recently they have been shamed into giving the story a bit of attention.  I could have given them a verdict in about 2 seconds, but since there are actually 227 charges, I guess it takes a while.
What SHOULD have been the lead story for EVERY media outlet was the hearings on Benghazi!  But no…it wasn't even important enough to trump the tabloid media's coverage of the bimbo from hell!  FINALLY, yesterday, the lame stream took notice, and pounded Obama's mouthpiece.  If you saw any of the press conference'that was delayed for 3 hours because of a "private meeting", you would have been impressed.  Naturally, the White House's very own Bagdad Bob, Carney blamed the Republicans.  You'd think someone would step up, but no, this is the Obama administration is incapable of taking responsibility for ANYTHING!  Kind of reminds me of a 4 year old that broke the cookie jar.  People wouldn't be so up in arms if, just for once, they'd tell the freakin' truth!  That's all we're asking!
Then we had the IRS.  Yes, that 'non-partison', government run, money stealing bunch literally TARGETED the Tea Parties, and anyone who is associated with any of the Tea Party groups, even a former candidate for the House!  Oh, they apologized, but that ain't cuttin' it!  I wonder if the small issue we had was related?  Naw…couldn't be!  …… 
  Let's not forget that this is the same IRS that will be 'in charge' of all the Obamacare "it's not a tax" taxes.
As for the personal part of the week…. I've spent a lot of time with doctors.  Next week, and the week after….same thing.  I now have general, bone, heart, snout, blood, and skin doc.  Jiminy crickets!  So, blogging will just as light, or maybe even non existent, on most days.  I've also got a lot on my mind, as you can imagine.  sigh…  I still think it would be cheaper if the Mr just got that young fella to bring over his backhoe, dig a 6×4, and toss me in!  Sheesh!
…there were REAL reporters, a REAL media, and a reasonably informed public.
Morning Shows Binge on Tabloid Criminal Trials: 56 Minutes vs. 7 for Benghazi Hearings
The network morning shows on Thursday went into tabloid overdrive for the Jodi Arias verdict and an abduction case in Ohio, offering a staggering 56 minutes of coverage.
In contrast, NBC, CBS and ABC allowed just under seven minutes combined to hearings on the 2012 terrorist murder of a U.S. ambassador and three other Americans in Libya. This is a disparity of eight-to-one.
Does anyone remember back when the news was just that….news?  Something happened, it got reported.  Not analyzed, but reported…with the who, what, when, where, and how.  We had investigative reporters, getting to the bottom of a story, "just the facts, ma'am".  I vaguely remember that time.  Do you?  If not, you are younger than I am, and I feel bad you have nothing to compare with the current crop of talking heads.
Here's a video of Beck discussing this issue:
If you rely strictly on one source for your information, you are depriving yourself of a lot of valid information! Jodi Arias murdered her boyfriend, found guilty. Ok. Happens a lot. 3 young ladies missing for over 10 years, found, reunited with families. Happy ending for a change. Four murdered Americans and an administration cover up? Not news worthy. Think we have our priorities just a wee bit skewed??
The Benghazi Talking Points
And how they were changed to obscure the truth
Even as the White House strove last week to move beyond questions about the Benghazi attacks of Tuesday, September 11, 2012, fresh evidence emerged that senior Obama administration officials knowingly misled the country about what had happened in the days following the assaults. The Weekly Standard has obtained a timeline briefed by the Office of the Director of National Intelligence detailing the heavy substantive revisions made to the CIA's talking points, just six weeks before the 2012 presidential election, and additional information about why the changes were made and by whom.
As intelligence officials pieced together the puzzle of events unfolding in Libya, they concluded even before the assaults had ended that al Qaeda-linked terrorists were involved. Senior administration officials, however, sought to obscure the emerging picture and downplay the significance of attacks that killed a U.S. ambassador and three other Americans. The frantic process that produced the changes to the talking points took place over a 24-hour period just one day before Susan Rice, U.S. ambassador to the United Nations, made her now-famous appearances on the Sunday television talk shows. The discussions involved senior officials from the State Department, the National Security Council, the CIA, the Office of the Director of National Intelligence, and the White House.
The exchange of emails is laid out in a 43-page report from the chairmen of five committees in the House of Representatives. Although the investigation was conducted by Republicans, leading some reporters and commentators to dismiss it, the report quotes directly from emails between top administration and intelligence officials, and it includes footnotes indicating the times the messages were sent. In some cases, the report did not provide the names of the senders, but The Weekly Standard has confirmed the identities of the authors of two critical emails—one indicating the main reason for the changes and the other announcing that the talking points would receive their final substantive rewrite at a meeting of top administration officials on Saturday, September 15.
Andrew Cuomo Launches Ad Campaign to Lure Businesses to N.Y.
New York governor Andrew Cuomo is launching a $140 million ad campaign to lure businesses to the Empire State. The campaign, "New York State Open for Business," is being funded with money drawn from federal disaster aid received in the aftermath of Hurricane Sandy and from the Power Authority and Energy Research and Development Authority, according to the New York Times. (emphasis mine)
Excuse me, but I was under the impression that our tax dollars that go to aid the folks who suffer from disasters, natural or otherwise, were meant to actually AID those people, NOT be spent on ridiculous ads, that are nothing more than total BS!  Have you seen any of those ads?  Make me want to throw things at the idjit box!
Yep, the limousine lib is a multimillionaire. And isn't it funny? He didn't really WORK for his wealth. Well, most democrat>liberal>progressive>socialist>commies don't.  Most have never actually WORKED a day in their lives, and the majority are in Congress, or work in some government position or another, federal, state, or local.
I find it odd that such a failure should be so wealthy, don't you?  I'd also like to know who wrote the headline for the article.  What Bush 'defeat'?  It's been PROVEN that Bush won, even without the Supreme Court stepping in.  Jeeez.  Get over it!!
Giving this assflake a Nobel Peace Prize for phony data over a woman who actually did deserve it proves that the organization that passes out the award is about as useless as teats on a boar.  Just look at the current resident of the White House.  Getting such an award for doing nothing has made that 'nobel' organization less than credible!
I don't begrudge anyone who has EARNED their millions, honestly.  The Boracle is anything BUT honest!
They are criminals!  Illegal invaders, totally disregarding our laws, not caring about the damage done to our economy.  I won't even bring up the many deaths attributed to them.
If a person wants to become an American, then they go through the proper channels.  If they want to bring their third world country standards and 'values, then so many sneak across the border, or overstay their visa, or however they manage to get here.  I don't believe all those who they are trying to give amnesty to want to be Americans.  Some, maybe.  But when you see these illegals protesting in our streets, carrying foreign flags, do you really think they want to BE Americans?  No!  They want the SPECIAL rights and privileges the government is trying to give them.
Congress never seems to read the bills they shove down our throats. They never understand the ramifications of all their feel good legislation. Is it any wonder that only 5% believe Congress represents the best and brightest of our country?  We are already so far in debt, the thought of adding $6.3 TRILLION more to that debt is just insane!

Congress and the POTUS need to step back, and for ONCE, use the gray cells God gave them!  I, for one, do not believe any of them represent the majority of LEGAL citizens.  
New Heritage Study on the Cost of Amnesty
Amy Payne – The Foundry
The immigration debate is about to get a lot more concrete.
Lawmakers need to be honest about the cost of their proposed immigration plans—and a new study due out today from The Heritage Foundation calculates the cost to taxpayers of granting amnesty to unlawful immigrants.
How come we always we always hear the Tea Party is racist and violent, yet we never hear about crap like this?  This is something you NEVER see at a Tea Party rally.  EVER!!!
Via Hot Air, we have one of the most ridiculous claims I've seen in a long time!
Gosnell's defense attorney: This is an "elitist, racist prosecution"
The defense presented their closing arguments in the Kermit Gosnell murder/infanticide/corruption of minors/solicitation/and etcetera trial on Monday, but not without the inevitable baseless crack at the prosecution's true motives. Unfortunately, you probably knew this was coming:
Defense lawyer Jack McMahon delivered his closing argument on behalf of abortionist Kermit Gosnell on Monday, accusing prosecutors of "manipulating" the case to engage in an essentially "racist" prosecution of the man charged with four counts of first-degree murder, killing babies born alive during abortions by snipping their spinal cords with surgical scissors.

"Never have I seen the presumption of innocence so trampled on, stomped on," said McMahon in court today, adding that the Philadelphia district attorney's office "tried to manipulate everybody" and was pursuing an "elitist, racist prosecution."

"Dr. Gosnell is not the only one doing abortions in Philadelphia," McMahon said, "but he was an African American singled out for prosecution."

"We know why he was targeted," he said. "If you can't see that reality, you're living in some sort of la-la land."
What the hell does the color of the murderer's skin make?  NONE!  And truth be told, he's not actually black.  If you've seen the pictures, you'll know what I mean.
There's not one doubt in my mind there are WHITE so called doctors doing the exact same thing.  We just have found anyone with enough courage to prosecute them.  Racism?  No….murderer!!
H/T: Chris via Facebook
Cuz Lord knows, they sure aren't in the public school system!!
Boy Suspended for Bringing Swiss Army Knife on School Camping Trip
A 10-year-old California boy was suspended and threatened with expulsion after he brought a Swiss Army Knife on a week-long school school camping trip.
Tony Bandermann told Fox News that his son Braden was on a science camping trip with his class at Garden Gate Elementary School in Cupertino, Calif.
According to a school incident report, the boy showed the small knife to other students who then reported him to teachers. The incident report stated that law enforcement was also notified. However, no charges were filed.
I should hope to hell there were 'no charges filed"!!  This brings to mind Crocodile Dundee…
Once again, the public school system has made total asses of themselves. Now, I don't know about you, but even when we girls went camping, we had knives. They were a part of the necessary package, and they were at least twice the size of that itty bitty thing the morons at that school consider a weapon.
Bandermann, who was out-of-town on a business trip, said he received a telephone call from the school's principal informing him that his son had violated the school's weapons policy. The punishment, she told him, must be immediate and severe.
"She threatened to expel him," he said. "She kept telling me, 'you can't bring a weapon to school.' A Swiss Army Knife is a tool not a weapon."
Since he was unable to pick up his son, the principal put the boy in 24-hour isolation at the camp – held in a teacher's lounge where he was forced to eat and sleep in solitude.
They put this little boy in solitude? Are they freakin' serious?? He's a little boy! The damage that could be done to this kid by their ridiculous overreaction to a 'nail cleaner' should earn them a big fat law suit! These are the people who are suppose to teach our children, help them grow up to be leaders? Is it any wonder we have a batch of pussies running the show if this is the type of 'education' that's being handed out?
From The Weekly Standard via Vision To America:
"As long as we've got to fight to make sure women have access to quality, affordable health care, and as long as we've got to fight to protect a woman's right to make her own choices about her own health, I want you to know that you've also got a president who's going to be right there with you, fighting every step of the way," said Obama. "Thank you, Planned Parenthood. God bless you."
Now, I don't know about you, but I HIGHLY doubt God is going to "bless" an organization(and the women that utilize their 'services'), that murders His creations (babies), on an hourly basis, to their idols (self, job, etc)! Abortion is NOT 'healthcare'. It is murder. Period. If Margaret Sanger had her way, Barack Hussein Obama would never have been born.
"[Our objective is] unlimited sexual gratification without the burden of unwanted children…" – Sanger, 1922
"The most merciful thing that a family does to one of its infant members is to kill it." – Sanger, 1922
"Give dysgenic groups [people with 'bad genes'] in our population their choice of segregation or [compulsory] sterilization." – Sanger, 1932
"We don't want the word to go out that we want to exterminate the Negro population." – Sanger, 1939
Tanakh – Ezekiel 16
20 Moreover thou hast taken thy sons and thy daughters, whom thou hast borne unto Me, and these hast thou sacrificed unto them to be devoured. Were thy harlotries a small matter,
21 that thou hast slain My children, and delivered them up, in setting them apart unto them?
There are a few items that have come to my attention over the last few days…week? Well, anyway, I've noticed but have been a wee bit busy with real life. Yes, I DO have a life that does not include sitting on the internet. As a matter of fact, the internet has become a bone of contention with me, as has the news on the idjit box.
The most recent to come to my attention is the approval, or lack there of, of the top four Congress critters, Reid, Pelosi, Boehner and McConnell. Guess which one is most reviled! Yep….Nancy Pelosi is viewed as the most polarizing of the bunch, although the rest didn't fare too well either.
The top Republican and Democratic leaders in the U.S. House and Senate are a generally unpopular foursome, with Democratic House Minority Leader Nancy Pelosi being the most well-known, but also the least well-liked. Thirty-one percent of Americans view Pelosi favorably and 48% unfavorably. Her resulting net -17 image score compares with -11 for Democratic Senate Majority Leader Harry Reid, -10 for Republican Speaker of the House John Boehner, and -8 for Republican Senate Minority Leader Mitch McConnell. (Via Tea Party Economist via Gallup)
To be perfectly honest, I think her 'favorably' numbers are WAY too high!  31%?  Seriously?  The woman is a shrew!  A horrible, evil, shrew!  Her arrogance ranks right up there with D'Bama's.  SHE knows better than you how you should live your life.  Don't forget, she's the one who marched through Tea Party activists, with the infamous gavel.  I'd love to smack that smirk off her face!
Then, there is the recent terrorist attack at the Boston Marathon.  For reasons known only to themselves, there are actually people who are big fans of the little jihadi who murdered 4 people.  This totally baffles me!  As seen on Twitter (Via Clash Daily):
"Call me crazy, but I know Jahar is innocent. There is no evidence whatsoever, you're all going by what the police SAID. #freejahar"
"America tells you to stand up for what you believe in, and that's exactly what I'm doing! #FreeJahar HE IS INNOCENT!!!!!!!"
"Don't believe everything you hear and see on the news. Governments have lied to us before. #FreeJahar He is an innocent man!!"

Are these people serious??? We've seen the pictures…what more proof do they need? The POS put that backpack down just a few feet from 8 year old Martin Richard and MURDERED him! He even ran over his own brother, killing him too!  There is an odd, and dangerous, obsession coming from the left.  The hero worship of murderers (Abu-Jamal) and tyrants (Che) speaks volumes about our education system, and the main stream media.  (Read the whole piece)  If you are one of those clueless, please, do yourself a favor, and look up the facts…FACTS…of both animals.  Educate yourself!
Also of major concern, in regards to the attack, the older brother, Tamerlan Tsarnaev (killed by younger brother), was on two separate watch lists.  Excuse me?  Why was he even in this country?  He was not an American citizen, and should have been under surveillance, and deported!  Top this all off with the FACT that they were being supported by the taxpayers, via the welfare system.  So, we PAID terrorists to kill innocents.  Oh yeah…lots of logic in THAT one!
Over in Belgium, homosexual/feminist 'activists' (FEMEN) are taking their 'cause' to new levels of depravity.
The four women, representing the pro-abortion and homosexual group FEMEN, took to the stage where they disrobed to reveal black-painted slogans on their bare chests and backs, such as 'my body my rules,' and 'anus dei is coming.' They also held signs reading 'stop homophobia'. The women doused the archbishop with water from bottles formed in the image of the Virgin Mary.
The patience of this man is astounding! He has been attacked on a regular basis for standing up for his faith. "Blessed are you when they revile and persecute you, and say all kinds of evil against you falsely for My sake." Matthew 5:11 "If the world hates you, you know that it hated Me before it hated you. If you were of the world, the world would love its own. Yet because you are not of the world, but I chose you out of the world, therefore the world hates you." John 15:18-19 Things are only going to get worse. Be prepared!
Oh yes, and once again, Congress is putting themselves above the laws they impose on the rest of us.
Lawmakers on Capitol Hill have been quietly negotiating behind the scenes to exempt themselves and their staffs from the insurance exchanges in Obamacare, according to one report.
They make the laws….they break the laws. Now, you'll have to excuse me if I believe this is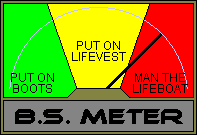 There's more, but I have things to do, places to go, people to see, and such!