An Ol' Broad's Ramblings
Archive for Republican
STUNNING UPSET: House GOP leader loses to Tea Party-backed rival
Stop taking us for granted!!!
Boehner says he's 'hell-bent' on passing immigration legislation this year
House Speaker John Boehner and his Republican leadership team are telling donors and industry groups that they want to pass immigration legislation this year, despite the reluctance of other party members to tackle the divisive issue before the November elections.
Many lawmakers and activists have assumed the issue was off the table in an election year. But Boehner, R-Ohio, said at a recent Las Vegas fundraiser that he was "hell-bent on getting this done this year," two people in the room told The Wall Street Journal.
A Boehner spokesman didn't dispute the account but said no action is possible until President Obama proves himself a trustworthy partner to Republicans.
Has Boehner lost his tiny little mind?  Sad to say, he is not much of a leader, and he hasn't done the conservative cause much good.
We already have laws.  Try enforcing them!
Obama?  Trustworthy?
………………………………………………………………………………………………………………………………………………………………………….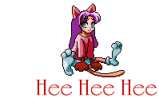 …To Pander To The Worst
When I was elected to serve the 7th Congressional District, I took an oath to bear true faith and allegiance to the Constitution. President Obama is not royalty or a celebrity. He must work within the rules and laws of our country. This president, and his administration, has continually failed to enforce current law and overstepped his legal authority. There is a pattern of overreach that is harmful to our constitutional processes and I wanted to let you know what I'm doing to fight it.
This week, I voted in favor of two pieces of legislation to rein in this imperial president. The first was H.R. 4138.  Congressman Trey Gowdy's  ENFORCE the Law Act puts a procedure in place allowing the House or Senate to sue the Executive Branch for failure to faithfully execute the laws This legislation also provides provisions to keep President Obama from simply waiting out any lawsuits until the end of his term. The ENFORCE Act ensures that when Congress sues the Administration for refusal to enforce the law, the courts take the case within a reasonable time frame.
The second legislative victory was H.R. 3973, the Faithful Execution of the Law Act. This legislation requires the President to "take care that the laws be faithfully executed." In addition, this legislation requires a report to Congress when any federal official establishes a policy that doesn't follow the law.
These two pieces of legislation are common sense, conservative victories as we  fight to maintain the Constitutionally-protected separation of powers. I gladly gave them my support and I hope you'll join me in calling on Senate Majority Leader Harry Reid to take these bills up in the Senate.
Many of you have heard me talk about our need to protect our promise to America's seniors and near seniors. Today I voted to protect seniors' access to their doctors, by voting for the SGR Repeal Medicare Provider Payment Modernization Act. This legislation is a solution to the flawed physician payment system called the sustainable growth rate (SGR). For more than a decade, the SGR has generated tremendous uncertainty for Medicare beneficiaries and the physicians that care for them. This legislation, which has bipartisan and bicameral support, will replace SGR with a system that promotes the highest quality of care.
On Wednesday, the Keystone XL Pipeline application turned 2,000 days old. It's more than 22,000 pages long and it's past time for this administration to approve the pipeline. I wanted to make sure you'd seen my op-ed in The Daily Caller on Keystone. There is simply no good reason to delay Keystone XL another day, and the president is running out of excuses. The project's merits speak for itself. There is no question that construction of Keystone XL should move forward. Just how many days will we have to wait for Keystone's jobs and energy? After 2,000 days, it's time to build.
Last night, Representative Maloney and I hosted on the House floor a special order to honor the women who have shape our nation. March is Women's History Month and I was pleased to join my colleagues on the floor to honor the women from our home states who have inspired, shaped, and blazed trails of their own. Here's the video from last night. I encourage you to take a look and share with the women in your life who have encouraged you.
If you're following me on Facebook or Twitter, you've probably seen this, but I wanted to share this with those of you who aren't on social media. Wednesday night, the Susan B. Anthony List presented me with their Distinguished Leader Award for continuing the fight for the unborn. I am honored to receive this recognition and will continue to lead this important effort to ensure the unborn are provided the same protections that all human life deserves.
….here are the Rs that voted to take more money away from you so they could spend it:
John Boehner, R-Ohio.
Majority Leader Eric Cantor, R-Va.
Majority Whip Kevin McCarthy,R-Calif.
Chief Deputy Whip Pete Roskam, R-Ill.
Ken Calvert, R-Calif.
Dave Camp, R-Mich.
Michael Grimm, R-N.Y.
Richard Hanna, R-N.Y.
Doc Hastings, R-Wash.
Darrell Issa, R-Calif.
Devin Nunes, R-Calif.
Hal Rogers, R-Ky.
Dave Reichert, R-Wash.
Chris Collins, R-N.Y.
Howard Coble, R-N.C.
Charlie Dent, R-Pa.
Mike Fitzpatrick, R-Pa.
Pete King, R-N.Y.
Frank LoBiondo, R-N.J.
Buck McKeon, R-Calif.
Patrick Meehan, R-Pa.
Gary Miller, R-Calif.
Ed Royce, R-Calif.
John Runyan, R-N.J.
John Shimkus, R-Ill.
Chris Smith, R-N.J.
David Valadao, R-Calif.
Frank Wolf, R-Va.
Issa????
I've said it before, and I'll say it again….there is SOMETHING in the water, or maybe the air, in D.C. that makes previously rational people into blithering idiots!
Are the Rs up there so out of touch with reality, they aren't aware that they can't trust Obama to do the RIGHT thing?  They are assuming, just because it's written into some law or other, that he will follow and enforce?

…………………………………………………………………………………………………………………………………………………………………………………………………………..

Assume – making an ass out of u and me!
Have they learned NOTHING?  Oh…that's right…this is all for votes so they won't lose their seats to actual American who will remember, and uphold their oath of office!  You know…that pesky piece of paper called the Constitution. 
We have laws on the books regarding immigration.  Laws!  No one pays a bit of attention to them, so why would anyone, especially Obama and his cronies?  Those are the same people who pick and choose what laws they want to enforce, and to hell with everyone, if they don't like it!
I'm afraid the GOP has lost all sense of reality.  Coddling a segment of the population to the detriment of the country is not a wise move.  They want the 'Hispanic' vote.  Well, if they are Hispanic, then they shouldn't be voting.  AMERICANS are the only ones allowed to legally vote in our elections, no matter the country of origin.  Once you take the oath to become a citizen, you revoke any loyalties to any other nation.  Period!
We SHOULD make the process easier for those who want to immigrate, become citizens, and assimilate.  We should NOT let those who jumped the fence, literally and metaphorically, cut in line. 
NO AMNESTY!  Call it whatever you want, it comes out to be the same thing!
Immigration Plan: Trust Obama?
Amy Payne – The Foundry
House Republicans say they are ready to move forward with an immigration reform plan—and it sounds remarkably like amnesty for illegal immigrants.
While avoiding key phrases like "path to citizenship," the ideas put forth by congressional leaders this week would give legal status to people who are here illegally. It would just have more steps, including a probationary period, a work permit—and the government upholding a lopsided part of the bargain.
This is a copy and paste from PolitiChicks I felt was important enough to swipe!
HERE'S WHY THE RNC HAS BEEN SO SILENT ABOUT RAMPANT VOTER FRAUD
Many of us 'grassroots, whacko birds' are tired of the RNC's BS.  We've tried taking the party back, and that hasn't worked too well in areas it should have been a cake walk.  This is a 'note' I am copy & pasting from Facebook, written by Stephanie Janiczek:
An Open Letter To The RNC: It's Over!
Dear Chairman Priebus, Speaker Boehner, Minority Leader McConnell, various wealthy people such as Georgette Mossbacher, Karl Rove and consultants:
I have been a Republican in good standing since almost the day I was born. I have always helped a Republican Presidential Candidate and my loyalty has always been rock solid. Ever since 2008 when John McCain was forced upon us we have seen loser after loser being foisted upon us and then in order to explain things we the voters, volunteers and workers have been blamed for the loss. We are continuously told our conservative values are not really what people are wanting and told that if we moderate our stance on abortion, gay marriage etc. we could sweep up votes. We are told that we should embrace amnesty for illegal aliens because the consultant class truly believes it will help the GOP expand its base. When we say no, it won't we are condescended to. When we discover that the National Restaurant Association is behind the Amnesty push in order to keep their cheap labor we are called racists.
I'm not into conspiracy theories. But I'm also not a stupid woman, nor am I blinded by glow of the spawn of Satan. I haven't often agreed with people like Wayne Allen Root, but he shares some serious truths. I am leaning more and more in his direction.
The establishment Republicans have turned their backs on their most ardent supporters. The R candidate in 2008 had the audacity to call patriots whacko birds. I don't know why that man doesn't just switch parties, because I have seen nothing from him that could qualify him as a conservative. Does he even know what is in the Republican platform? They condemn people like Ted Cruz for speaking the truth. And they scratch their heads, wondering what went wrong? Paleeeeze! THEY are what has gone wrong! They need to stand WITH US, instead of speaking out against us. The Democrats are laughing at them, and terrified of us!
Anyway, just wanted to share this video. I doubt any of the 'big boys' of the RNC will stand up to the entrenched in Congress, and get their heads out of their hinders, back up WE, The People. But hey, we have to try, right?
Hang One, To Encourage The Others
by Ann Coulter
One of the most effective ways of discouraging people is to make them think there's absolutely nothing they can do about something, anyway. Thus, liberals have tried to insinuate that Obamacare is impossible to remove, hoping conservatives will despair.
But with only one-half of one branch of government, Sens. Ted Cruz and Mike Lee and the House Republicans have made it absolutely clear that Republicans are not giving up on repealing Obamacare. Inasmuch as "bubonic plague" is polling higher than "Obamacare," I'd say this is a brilliant marketing strategy for the GOP.
Unlike every other idiotic government program ever foisted on us by the Democrats, this time Republicans are not rolling over on this illegitimately passed, disastrous legislation. Give Republicans a veto-proof majority in the Senate, America, and they will rid us of this plague. (Without even charging a co-pay!)
Not only that, but Republicans have exposed Democrats as hypocrites who are forcing the rest of the country to live under Obamacare, while shutting down the government rather than live under it themselves.
As I mentioned on Facebook earlier this week, I appreciate all of your calls, emails, tweets, and messages on Syria. The Franklin, Clarksville, and DC offices are busy fielding calls and continue to take questions on the President's request for the use of military force against the government of Syria. Please continue to voice your opinion on this issue.
Many of you have asked where I stand on Syria.  I'm leaning no.  President Obama's long held insistence on leading from behind in Syria has left us without any good options. The President has still not put forward a clearly defined plan nor has he articulated how he is going to implement the use of military force. What action will we be forced to take if President Assad continues to use chemical weapons after a U.S. military strike? Is President Obama locking us into a position where we will eventually be forced to put boots on the ground? Will countries in the region retaliate against Israel if we intervene in Syria? These are just a few of a long list of serious concerns that I have and have also heard from many of you that need to be addressed by the President.
Furthermore, we can't simply ignore the fact that our military is facing a trillion dollars worth of cuts that has already resulted in furloughs here in Tennessee. The President has sent our brave men and women with the 101st Airborne Division into Afghanistan and has asked them to do more with fewer funds. The status quo is unacceptable. We need a Commander in Chief who advocates for a strong national defense and works to restore our country's military strength.
As we finish the August Recess I'm continuing to spend time meeting with as many constituents in our district as possible before heading back to DC on Monday. There's a scheduled classified briefing in Congress on Monday regarding Syria and it's expected that we could move forward with a vote in the House as early as the end of the week.
The ALL have my address!
On 16 June 2013, I posted the Heritage's rankings of Tennessee's so called representative, that you can see here.  I was disappointed that my Rep had dropped in the rankings, so you can imagine my distress when I learned that not only Marsha had dropped, but my two Senators dropped….significantly!
  Votes.  A drop of 3% in Heritage's 'conservative rankings.
  Votes. A drop of 6%.
  Votes. And last, we have Corker, with quite a significant change of 13%.
Now, I'm not saying that Heritage is the final voice in conservatism, but they ARE a voice that addresses a great many issues that concern the majority of conservatives today.  When I see my so called representatives voting against issues that are important to me and mine, I just have to wonder….who, exactly, are they representing?
See how your reps stack up here.  Funny how Sen Ted Cruz of Texas, and Sen Mike Lee of Utah have a 100% ranking, isn't it.  The guys the libs love to hate!  :D  They really should get a new hobby….like basket weaving or some such, don'cha know.