An Ol' Broad's Ramblings
Archive for The ONE
What the hell is Loyalty Day?  Are we suppose to put state above God?  Not gonna happen!  At least not in THIS house!!
Go read this piece of pap!  For a man who has done damn near everything OPPOSITE of what our Founders intended, all I can say is….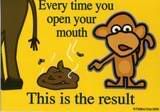 H/T:  The Bunker
Swiped from Ray and Glenn via FB.
From The Weekly Standard via Vision To America:
"As long as we've got to fight to make sure women have access to quality, affordable health care, and as long as we've got to fight to protect a woman's right to make her own choices about her own health, I want you to know that you've also got a president who's going to be right there with you, fighting every step of the way," said Obama. "Thank you, Planned Parenthood. God bless you."
Now, I don't know about you, but I HIGHLY doubt God is going to "bless" an organization(and the women that utilize their 'services'), that murders His creations (babies), on an hourly basis, to their idols (self, job, etc)! Abortion is NOT 'healthcare'. It is murder. Period. If Margaret Sanger had her way, Barack Hussein Obama would never have been born.
"[Our objective is] unlimited sexual gratification without the burden of unwanted children…" – Sanger, 1922
"The most merciful thing that a family does to one of its infant members is to kill it." – Sanger, 1922
"Give dysgenic groups [people with 'bad genes'] in our population their choice of segregation or [compulsory] sterilization." – Sanger, 1932
"We don't want the word to go out that we want to exterminate the Negro population." – Sanger, 1939
Tanakh – Ezekiel 16
20 Moreover thou hast taken thy sons and thy daughters, whom thou hast borne unto Me, and these hast thou sacrificed unto them to be devoured. Were thy harlotries a small matter,
21 that thou hast slain My children, and delivered them up, in setting them apart unto them?
First, we have John Stossel on our public education system. More money for administration, but no improvement in the quality of education. If you ask me, kids are being so dumbed down, they can't answer simple question about their own country! Oh, they know who won in such and such a season on American Idol, but they have NO idea who fought for their right to be totally oblivious.
Next, we have Tom Sullivan. So, Barack Hussein Obama has decided how much you save for your retirement? YOU earn the money, YOU save YOUR money, but he says no, you can't save that much, so will take it away from you once you hit that mark. Who gave him the right to say who can retire with how much? NO ONE!
And, on that note…. I have things to do today!
Obama Still Not Scheduled to Visit West, Texas
President Obama is still not scheduled to visit the devastated community of West, Texas, where an explosion at a fertilizer plant five days ago killed 14 – including 11 emergency responders – and wounded approximately 200 people.
Up to 75 homes were damaged, as well as an apartment complex that was decimated.
Obama so far has sent prayers and money to the town, but not himself.
According to Bridget Johnson at  PJ Media, Texas senator Ted Cruz said it is "doubtful" that Obama will visit the town.
I'm actually surprised he's bother to mention the devastated town at all!  He can't bilk them for any money, so why would he go and show support for a little town in Texas that doesn't lap up his communist lies?  I mean, it's not like they'd be forking any money over to him, right?  So, no, in all likelihood, he will never step foot in that town, or the county.   After all, he IS going to suck money from the rich libs in Dallas, why waste his time traveling less than 100 miles to thank the 100s of volunteers who have been putting their lives on the line searching for victims of a horrendous blast?
Well, since he's scheduled to attend a big shindig thrown by the Baby Murderers of America, how could he possibly fit it in, after all.  Once again, his true colors shine through!
Oh, wait…that's not news. Sorry. Got carried away!
The media won't expose the truth, so many will continue to believe his lies….about the budget, about Benghazi, about….well, you name it, and he's lied about it. Is it possible that this narcissist is incapable of telling the truth? I seriously wonder.
I realize politicians lie for a living. This is why most people can't stand them. We want the unvarnished truth, whether we like it or not. Just tell us the truth! We aren't children, we are capable of making our own decisions about each issue. And we are smart enough to know that this continuous spending spree can NOT be sustained!  Well, at least us grown ups do.  The low/no information voters, those 'you owe me' types, will not care that their children and grandchildren are being deprived of a prosperous future.  Self gratification has put us on this road, and it's way past time to put a stop to this freight train, and switch tracks!
Obama's Fake Budget Marketing Exposed
Romina Boccia and Amy Payne – The Foundry
President Obama is marketing his new budget by saying it has "more than $2 in spending cuts for every $1 of new revenue." Is this true?
In a word, no.
In fact, his spending increases and advertised spending cuts cancel each other out—leaving only a massive tax increase.
The President cancels sequestration's spending cuts—therefore raising spending—by the same amount that he reduces spending. When that's done, all that's left is a $1.1 trillion tax hike.
The President increases spending by $1.1 trillion by cancelling sequestration. Sequestration, the automatic spending cuts adopted in the Budget Control Act of August 2011, is already in effect. Thus, cancelling these reductions in spending increases spending by $1.1 trillion over 10 years.
The President reduces spending by $1.1 trillion. The President lists a number of additional spending reductions based on a December offer to Speaker of the House John Boehner (R-OH). These total about $1.1 trillion and are completely offset by the cancellation of sequestration.
The President raises taxes by $1.1 trillion. The official total tax increase in President Obama's budget is available in the Treasury Department's "Green Book." Treasury scores the total net tax increase from all President Obama's tax policies at more than $1.1 trillion over 10 years.
So President Obama's spending cut claim doesn't hold up, and Americans get stuck with a $1.1 trillion tax bill. Real math hurts.
LibertyAlliance.com
As support for gun bill filibuster grows, Obama says backers trying to use 'political stunts'
The White House lashed out Monday at Republican lawmakers threatening to filibuster gun control legislation in the Senate, accusing them of trying to pull "political stunts" and "hide" behind procedural maneuvers — as support for the filibuster continued to grow.
Sen. Mike Lee, R-Utah, announced early Monday that 13 senators had signed a letter to Majority Leader Harry Reid threatening to oppose "any legislation that would infringe on the American people's constitutional right to bear arms."
Lee, along with Sens. Rand Paul, R-Ky., and Ted Cruz, R-Texas, have led efforts to hold up the legislation. The lawmakers would do so by trying to require a 60-vote threshold, which could kill the legislation.
They were joined later in the day by Senate Minority Leader Mitch McConnell, bringing the total to 14.
Excuse me, but where are the rest of the GOPer Senators???? Are those who have not signed on saying they oppose the 2nd Amendment, and our, WE, The People's God given right to self defense, no matter what form it takes, even if it's with a misnamed weapon? Y'all better get off the stick, and damn soon!
President Obama criticized the proposed filibuster during a campaign-style event at the University of Hartford in Connecticut about 45 miles from the elementary school where 20 first-graders were shot and killed in December.
"Some back in Washington are already floating the idea that they might use political stunts," said Obama, who was introduced by Nicole Hockley, whose son, Dylan, was one of the victims. "They're not just saying they'll vote 'no' on ideas that almost all Americans support. They're saying they won't allow any votes on them at all."
That's real damn funny coming from the king of political stunts! You know, the king that uses children as political props and tools, and is on a never ending campaign. And where the hell does he get this 'almost all Americans support' crap? Has he ever talked to any REAL Americans? I don't mean those with the marionette strings attached… I mean REAL, day to day, trying to make ends meet, working Americans!! I wonder what would happen if, just once, his lackeys didn't stack the crowd with the pussified, you owe me, crowd? Yep, I think it would be downright interesting m'self as well.
When in the Course of human events, it becomes necessary for one people to dissolve the political bands which have connected them with another, and to assume among the powers of the earth, the separate and equal station to which the Laws of Nature and of Nature's God entitle them, a decent respect to the opinions of mankind requires that they should declare the causes which impel them to the separation.
In case you aren't familiar, that's the first paragraph of the Declaration of Independence. It goes on to state:
We hold these truths to be self-evident, that all men are created equal, that they are endowed by their Creator with certain unalienable Rights, that among these are Life, Liberty and the pursuit of Happiness.–That to secure these rights, Governments are instituted among Men, deriving their just powers from the consent of the governed, –That whenever any Form of Government becomes destructive of these ends, it is the Right of the People to alter or to abolish it, and to institute new Government, laying its foundation on such principles and organizing its powers in such form, as to them shall seem most likely to effect their Safety and Happiness.
Well now, it seems to me that we are at an impasse with the absurd bunch we have now. There's another document, one I'm fairly sure those who hold public office at the present time is just as unfamiliar….it's called the Constitution of The United States, and starts off with an equally important, if not more so, statement:
We the People of the United States, in Order to form a more perfect Union, establish Justice, insure domestic Tranquility, provide for the common defence, promote the general Welfare, and secure the Blessings of Liberty to ourselves and our Posterity, do ordain and establish this Constitution for the United States of America.
Neither are very long documents, and could be read in one sitting, if those who actually cared about the nation would bother to do so. In the second document, the powers that are delegated to the federal government, with the consent of the people, and not delegated to the individual states, are laid out in fairly plain language, seven separate articles. It should be quite easy for all those supposedly educated "representatives" to understand. I'm quite baffled as to why they are having such a problem.
Attached to this important document, the laws laid out by our Founders, is a Bill of Rights. The first 10 amendments were called this because those very brilliant men didn't want any misunderstanding as to what the government could, and could NOT do. They are imperative to our continuance as a free nation! The first has been violated on a regular basis, yet no one seems to notice. Now we have a battle brewing for the second, which states, in plain English:
A well regulated Militia, being necessary to the security of a free State, the right of the people to keep and bear Arms, shall not be infringed.
I don't know why Congress, and this administration is having such a problem with this one little sentence. It seems pretty cut and dried to me. As Richard Henry Lee stated in 1788:
"To preserve liberty, it is essential that the whole body of the people always possess arms and be taught alike, especially when young, how to use them."
Could it be stated any more plainly?
How about Patrick Henry, a firebrand, and quite outspoken patriot:
"The great object is that every man be armed."
Even Alexander Hamilton, who was considered the 'liberal' of his day:
"The best we can help for concerning the people at large is that they be properly armed."
Thomas Jefferson, author of the Declaration of Independence, while not perfect, was a brilliant man:
"What country can preserve its liberties if their rulers are not warned from time to time that their people preserve the spirit of resistance. Let them take arms."
The recent actions of this Congress, the administration, and several of the states, are in COMPLETE violation of the Constitution.  We already have unconstitutional laws on the books, that are not enforced, or completely ignored.  Think 'Fast and Furious'.  The proposals of each governmental body, federal, state, or local, are contrary to the intent of the 2nd Amendment.  To disarm the population is to leave the citizenry helpless…against tyrants.  We have examples of what happens when the government insists on disarming the people.  Do we really want to repeat history?  I certainly don't!
No, I do not want any type of weapon in the hands of criminals and crazies, but that is an issue left to the local jurisdiction.  Such proposals to limit the rights of law abiding citizens plays well into the hands of criminals.  An unarmed becomes the victim.  A well trained armed population is a crime fighting militia.  There is NO "common sense" to any of the proposed laws of this administration, and it's lackeys.  The 'we must do something' mentality is based solely on emotion, and not logic.  We are currently being invaded on several sides, not the least of which are criminal cartels.  There groups who have quietly been infiltrating our society for the sole purpose of creating a completely different sort of society, one which is completely contrary to our foundings. I, for one, do not wish to be left helpless in the face of such catastrophes, do you? It seems our federal and state governments are pushing for just that scenario.
Guns, Background Checks, and Your Rights
Amy Payne – The Foundry
Harry Reid has a doozy of a gun plan, but President Obama wants to reassure you that it's just "common sense."
In a speech Wednesday, Obama said that "opponents of some of these common-sense laws have ginned up fears among responsible gun owners that have nothing to do with what's being proposed and nothing to do with the facts, but feeds into this suspicion about government."
As Heritage's David Addington reminds us, America's founders were the first to have this suspicion of government, and that's part of the reason why they made certain that the Second Amendment protected our right to keep and bear arms. And as for the facts, the proposals from Senate Majority Leader Reid (D-NV) have major problems.
Obama: 'I Am Constrained By A System That Our Founders Put In Place'
Ratcheting up pressure for Congress to limit access to guns, President Barack Obama said Wednesday that recent steps by Colorado to tighten its gun laws show "there doesn't have to be a conflict" between keeping citizens safe and protecting Second Amendment rights to gun ownership.
"I believe there doesn't have to be a conflict in reconciling these realities," Obama said in Denver, where he stepped up his call for background checks for all gun purchases and renewed his demand that Congress at least vote on banning assault weapons and limiting access to large-capacity ammunition magazines.
"There doesn't have to be a conflict between protecting our citizens and protecting our Second Amendment rights," he said.
If this clown was serious about protecting citizens, he'd secure the damn border! And THEM protecting the citizens has nothing to do with the 2nd Amendment, or hunting!
Obama noted that more than 100 days have passed since the shooting rampage that killed 20 first-graders and six adults at an elementary school in Newtown, Conn., and reignited the national debate over access to guns.
"Every day that we wait to do something about it even more of our fellow citizens are stolen from our lives by a bullet from a gun. Now the good news is Colorado has already chosen to do something about it," he said.
Obama also spoke about the people who say the government is coming after their guns.
"You hear some of these quotes: 'I need a gun to protect myself from the government.' 'We can't do background checks because the government is going to come take my guns away,' Obama said. "Well, the government is us. These officials are elected by you. They are elected by you. I am elected by you. I am constrained, as they are constrained, by a system that our Founders put in place. It's a government of and by and for the people."
In danger of losing congressional momentum on the issue, Obama went to Colorado — which has a deep-rooted hunting tradition and where gun ownership is a cherished right — to use its example and public pressure to prod Congress to act.
I am dumbfounded!  It never ceases to amaze me that there are people who actually voted for this clown!  The knee jerk reaction of the mentally disturbed Democrats will continue to destroy what those self same Founders did to protect US from THEM!  It is all too apparent that way too many in elected office do not understand that document they swore to uphold.
There's more of his garbage, and the slant of the media, plus video…and teleprompters.  Funny how this video doesn't show the unenthusiastic response of the LEOs which I saw on the news yesterday.  Hmmmm….
Gun companies are leaving Colorado.   More loss of jobs for the state.  The Outdoor Channel will no longer be filming any of their shows in Colorado.  Less promotion for the state.  Hunters are canceling trips to Colorado.  More loss of jobs.  Excuse me, but do any of these fools realize there are consequences for their idiocy?
None of the tragedies in Colorado, or in Connecticut, or any other state, were caused by law abiding citizens. If there had been a legally, open or concealed, weapon in any of these place where the mass shootings occurred, then more than likely, some of those people would still be alive. But political correctness, and irrational fear, has constrained our citizens from protecting themselves, and their fellow man, woman, and child.
H/T: Chris
The Obamas' Unending Summer Vacation
A record-breaking 47.8 million Americans are on food stamps, an increase of about 1.3 million from a year earlier. The official unemployment rate is 7.7 percent, a number that obscures the reality that millions of Americans who have given up looking for work aren't counted, and that the labor force participation rate of 63.6 percent measured in December 2012, is the lowest in 32 years. The national debt is $16.7 trillion and growing. White House tours have been cancelled due to sequestration. And amidst it all, Barack Obama and his family have taken four lavish vacations in three months.
Every president deserves time off. Yet the unabashed luxuriousness of the Obamas' lifestyle reflects a genuine tone-deafness with regard to the pressing concerns of millions of Americans, as well as the president's priorities. Even as he blamed sequestration for the decision to cancel White House tours that would have cost a total of $2 million for the rest of the year, it was revealed that the known cost of Obama's Christmas vacation in Hawaii last year was at least $4 million. That vacation was also the fourth one taken in Hawaii in four years, three of which involved separate flights First Lady Michelle Obama took to get there ahead of her husband. This year's separate flight, necessitated by the president's trip back to Washington to complete the fiscal cliff deal before returning to Honolulu, cost taxpayers an additional $3.24, and ran the total tab for the 2012-13 trip to more than $7 million.
The total for the four trips combined? More than $20 million.
There are many on the left, one in particular comes to mind, that believe it doesn't matter how much the Obamas spend on vacations, or that they even take such vacations.  I read with amusement, and disgust, a person making comments on the Breitbart piece about the White House induced scrubbed news story.  I'm sure you can figure out which "person" I'm referring to as you read.
The issue is not whether or not the Obamas take some time off now and then.  All presidents need some down time.   However, let me ask the obvious question:  Do you think if the Bush's had taken as many vacations, together and separately, to such lavish locales, that the media, and the left (but I repeat myself), would be silent?  That it would be just honky dory that the family spent and exorbitant amount of taxpayer dollars while the economy is damn near in the tank, and so many have given up even looking for a job, living on handouts from their fellow taxpayers?  Aw HELL no!  They'd be screaming bloody murder!  Yet, when the right asks what right do the Obamas have to continue their lavish lifestyle at the expense of the taxpayers, WE are the bad guys?  I don't FREAKIN' think so!  Bush gave up golf during a time of war.  What has Obama given up during these extremely tough economic times?  Not a DAMN thing.  As a matter of fact, I actually he is spending even MORE on himself and his family, than the Bushes would ever have dreamed of doing.
When President Bush took a vacation, he went to a property he owned, and did physical labor.  He spent a few hours, or days, at Camp David, working.  The job is 24/7, and we all know that.  The Obamas spend our money to have their freakin' dog groomed to the tune of 100K a year, plus have him flown separately at the cost of several hundred thousand more.  What?  His kids are too good to give a dog a bath, and blow dry him?  Seriously?
If the American people weren't hurting, I'm sure there'd be nothing more than a few raised eyebrows.  However, when President Pantywaist cancels all White House tours, for kids on Spring Break, run by volunteers, yet sends his kids to a few days in the Bahamas, and a few to go skiing, what does that say about HIS priorities?  We KNOW they don't include the American people.  That much has been proven time and time again!
I have no problem with the Obama girls attending Sidwell.  Public school would be a security nightmare!  Yet he doesn't want YOUR kids to have the same opportunities for a decent education by denying them school vouchers, which would allow parents to choose a successful school over a failing school.
Why don't the Obamas ever go spend time at that house they bought in Chicago?  Maybe spend some time with some REAL people, ask them how THEY are doing, instead of sucking the life out of the country and her citizens in their own selfish pursuits?
No, you are NOT the kind and queen of America, and NO, we will NOT bow to you!
Apparently not!
Obama couldn't eat at Hill meeting without food 'taster'
Following President Obama's lunch meeting with Senate Republicans on Capitol Hill, Maine Republican Senator Susan Collins described the food served and said the president was not able to eat since his "taster" was not present.
Much to my surprise, this is not uncommon.  Although, I find that if the Senate Republicans can eat it, wouldn't they be the 'tasters'?  According to Senator Collins, yes.
"He looked longingly at it," Collins continued. "He honestly did look longingly at it, but apparently he has to have essentially a taster, and I pointed out to him that we were all tasters for him, that if the food had been poisoned all of us would have keeled over so, but he did look longingly at it and he remarked that we have far better food than the Democrats do, and I said that was because I was hosting."
Obama didn't have any Secret Service around him to play taster?  Just to be sure? Seriously?  One thing Obama can be sure of though….it won't be the Republicans who would try to off him in a restaurant, or anywhere else, for that matter.  Why would they, or anyone, even want to?  If something happened to Obama, then we'd have to deal with the biggest buffoon ever to sit in the Vice Presidential seat as POTUS!  UGH!