An Ol' Broad's Ramblings
Archive for Travel
Yep! Even though there were a few folks on the highway that did their best to keep me from my destination, I defied them all! There was a truck towing a trailer that apparently thought I was invisible, and attempted to go through me….twice! Jack wagon!! And why is it I get stuck behind some yahoo in the passing lane that can't figure out what that peddle on the right is for? If the speed limit is 75, why do ya wanna go 60??? Then there was that truck from hell that I couldn't see around, on a two lane highway! I finally passed it, doing 90, so I wouldn't get creamed by the line of cars coming at me in the other lane. SHEESH! There were a LOT of idjits on the road today!
Spud was pretty grouchy when I got here, but that's ok. He's was pretty grumpy till he finally went to bed. I'm rather hoping he'll get use to me, but alas…. I fear until he sees me on a regular basis, this will be his reaction when Granny leaves the room. Oh well!
I've been screeched at, slobbered on by one of the dogs, "claimed" by two, kneaded by one of the cats, and groped by my 14 year old granddaughter. This is going to be an interesting visit! Heh.
Well, I made it to my first, and only, stop on my trip…Amite, LA. Same motel where I stay all the time. I stay so often, always making a reservation, they worry when I'm late. LOL
It was mostly an uneventful drive, other than the forest fire. There was smoke for 10 miles, and likely even farther, but since I stopped before the smoke cleared, I wouldn't know.
I couldn't see how far back it went into the woods, but I know I didn't see a single fire fighter in the vicinity, so maybe it was a "controlled fire"? If so, they weren't noticing it was that close to the freeway.
I did notice an awful lot of U.S. flags waving on one particular stretch in Mississippi, and a couple of signs thanking the troops. I thought that was pretty cool!
Question: When did McDonald's start putting the caloric content on every single thing on the menu??? Whose bright idea was that? Criminy! If there had been someplace else I could walk to, I would have, just to avoid that ugly reality! I don't wanna know! I already know it's more than I'll eat in a regular day, shouting it at me isn't going to help! I'm still gonna get what I want! Sheesh. I bet Moochelle had something to do with that, didn't she! grrrrrrrr
The good news is….we made it home safe and sound. While I'm going to miss the little Spud, Short Person, Ick and Brat, and we are always happy to spend time with them, it's always good to come home, see our four legged children, and sleep in our own KING sized bed.
The bad news….I'm sick as the proverbial dog  !

It wasn't bad enough I had a great deal of back pain and wasn't able to do much of anything while I was there, I had to bring home Spud's germ factory too? Hacks, wheezes, sniffling…the whole petri dish. Oh, joy and happiness.
You know I'm sick when I actually ask the Mr to drive! I managed to sleep a good part of the trip, so the time passed pretty quick. My kind of travel! Well, without the hacks interrupting the snores. Heh!
Needless to say, I don't feel much like ranting about those damn fools in D.C. right now. Oh…I could, but likely, due to the heavy duty cough medicine, I'd say something that would get me in more trouble that necessary.

Maybe tomorrow. 
We are halfway home.  Good thing too cuz whatever germs Spud kept bringing home from daycare, I'm carrying home to Tennessee.  Oh joy.  While I love visiting with family, it's always fun to head home too.  Heh.  Hey… I miss my bed and my kitties.
Now, you'll have to excuse me while I go imitate a corpse. 

After nearly 7 hours of driving, we finally stopped!  UGH!  Did pretty good up until the last hour…then the pain started.  sigh…  I knew there was relief at the end of the road, so I "soldiered" on. 
  Thank you Melanie for 'saving a life'!  Most likely the Mr's.  Heh!
It was a decent drive, with a couple of exceptions….like when I dropped my keys in a freakin' toilet.  It was all downhill from there.  LOL  Jiminy crickets!
We saw an interesting exchange about 50 yards ahead of us, south of Jackson, MS.  This ol' broad backed off as best she could!  Why do people insist on crawling up others hind end…aka tail gate?  Well the truck wasn't having any of that, so he slammed on his brakes.  Luckily, the moron that was doing the butt crawling had good reflexes.  I could just imagine what that big pick 'em up would have done to that wussy sedan, not to mention the driver and the passenger.  Jeeeez.  So, Sedan finally used what little sense God gave 'em, and moved over.  Pick 'Em Up sped up, and crawled up Sedan's hinder, then whipped around and got in front of 'em, and once again, slammed on the brakes.  By that time, I could just see a pile up coming.  Apparently, God intervened, and puts some smarts in Sedan's noggin', and they backed WAY off.
What is it with people?  Didn't they learn anything in driver's ed???  One car length for every ten miles per hour.  If I can't see your front tires, BACK YOUR ASS OFF!!  Sheesh!
We made to the motel in time to watch O'Reilly, and he had a shrink on talking about how video games makes some kids/young adults feel empowered.  He also said that such violent games can make the BP rise, cause agitation, and the like.  All I could say… politics does that to me!  The Mr says he's been meaning to talk to me about that.  Heh.
And speaking of which, after listening to some great talk radio…Wilkow, Hannity, and Levin…yep…the BP went up, agitation was on the rise and no, I didn't want to shoot anyone! 
Now, it's time to relax!  Oh, and watch the idjit box…no doubt it'll be Criminal Minds.  *shakes head*  LOL
It's very familiar, I know I've heard it before…at some point in time.  Hmmm…  Oh…wait…is that…..gasp…..SILENCE??????  By George….I do believe it is!  No dogs barking, no cats howling, no teenagers screeching, no baby squalling, and no daughter giving everyone the evil eye, which is quite loud, lemme tell ya!
If ya couldn't figure it out….I am officially on my way home back to Tennessee and, hopefully, won't be leaving again till Christmas…or the end of August when I go harass those Wisconsinites for a few days.  Heh.  Hmm…  guess that should be an "IF".  I'd like to say the family crisis has been resolved, but with my family, it's not wise to ever make such a statement cuz it'll come back to bite you on the hinder.  Although, the WORST part is over, and pray it stays that way.
I'm hoping that things will get back to semi normal, at least for a while, but after the last two months, I'm not even sure what that is anymore.  sigh…  Well, we shall see.  After the drive from Brat and Ick's house to ……  Amite, LA, I don't really want to even think about politics.  Honestly, the idea that the morons who get behind the wheel of a vehicle, of any kind, and behave like pure D fools, are allowed to vote, just boggles the mind!
I arrived in Podunk Texas around 3 after a rather interesting drive.  The one thing, other than the raving lunatics who evidently can't read speed limit signs, was that HUGE elephant sitting on a trailer on the side of I-10.  Obviously, it wasn't a live elephant, but it was the size of one!  Tusks and all!  If I had been in the right hand lane, I would have had to pull over and take a picture.  Oh well…you'll just have to take my word for it!
So, I'm here, Spud is doing fine, and the teenagers have already started to drive me nuts, of course.  Apparently, I brought nasty weather with me.  Heh.  Good excuse to do nothing for a couple of days.  I'm pretty much worn out!
Missing my Mr, the kitties, and my bed already!  But sometimes, we gotta do what we gotta do. 
Yep!  I drove 9 hours to get home on Monday, spent two nights in my own bed, with my Mr, got all the laundry done, packed, and took off this morning, drove 7 1/2 hours, and am, once again, ensconced in a motel room, on my way to Texas. I'm tired! When I walked in the motel, the clerk recognized me from my previous visits. "Look what the cat dragged in!" Heh. Yeah…but in reality, it's more like what the cat wouldn't even bother with. UGH!
One bright point…there were magnolias in bloom all over the place!
I am now back home!  I made it all in one day, and believe me, I am suffering for it!  The drive was a drive, involving way too many curvy roads until I got back into Tennessee.  That, and the down pour didn't do my nerves a whole lot of good.
Once I got on this side of Choo Choo (Chattanooga), I decided to make a stop at a Lodge outlet store in S. Pittsburg.  I mean, seriously, I didn't buy anything while I was on my mini vacation, so I thought it would be nice to get a couple of cast iron items since the Mr likes 'em.  We know I don't cook, so obviously, they aren't for me. 
*snicker*
It was a 9 hour drive, and I don't think my bod is too happy with me!  But ya know what?  I'd do it all again!  I had a great time with Beth, Paula, and our great hostess, Julia.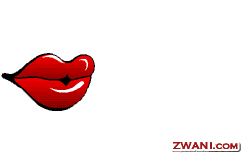 Rather hoping we'll do it again in the not too distant future.  It kind of sucks when so many of your friends live so far away. 
Now, I get the dubious pleasure of getting all the laundry done, and leaving again on Wednesday……for Texas.  I think I need a vacation! 
Just a few pics from Sunday afternoon. Julia herded us out the door, made a quick stop at one of the few places open before noon on a Sunday, the drugstore, popped by Subway to pick up lunch and headed to one of her favorites spots to sit back and watch the water. There was a water fall on the way, (Bridal Veil Falls?) which evidently, I'm the only one that didn't notice on our way in.
No clue who those people are….they just happened to get in my way. Pfft!
Friday afternoon, I arrived at my destination.  Alive!  I say alive because there was a serious question whether or not I would make it one piece.  Leaving Cleveland, TN Friday morning, and getting back on the highway was fairly simple.  Turn left, get gas, get going.  Then we hit the two lane mountain road.  Now, if you've ever driven through mountains of any type, you know there is always some SFB who has to ride up your tailpipe.   Why?  No one knows.  Perhaps they believe they are invincible, and flying through curvy little roads at incredible speeds is what they need to do to prove to the world, or themselves, that THEY can do anything!  Pfft!  I saw way too many roadside 'shrines' of people who probably thought the same thing.
Making it through the first round of winding roads was a major accomplishment.  Back on a 4 lane highway, with a whopping speed limit of 55 put me back in happy land, thinking "Hey….that wasn't so bad!"  Naturally, I turned off before I should have, pulled into a parking lot in Franklin, NC, checked the map and directions, and realized that sign that said "second right" didn't mean THIS second right….it meant the 'second right' four exits down. 
  Seriously?  So, since I was already stopped, I noticed a store I could wander around in for a while, just to get of the truck for a bit.  It helped.  After snooping, and talking to a sales lady for a bit, making a small purchase, so I wouldn't feel guilty, I got back in the vehicle, and finally made to the correct exit, going in the direction I wanted to go.
I missed me, too!  

It's been a much longer day that I was expecting.  It really doesn't look that far on the map, but reality is something else, isn't it.  Leaving an hour and a half later than ya had planned, cuz ya kept realizing ya forgot stuff, doesn't really help much either.  sigh…
So…I'm heading east on U.S. 64, and did you know that after you pass Lawrenceberg, there are NO c-stores on the right hand side of the road?  Nope.  Oh, there are, but they are either shut down, or ya don't see 'em till after you pass 'em.  UGH!  I was SO happy to see I-24.  And as I stated on my FB status,  "Thank you God for Eisenhower and rest areas!"  Jiminy crickets!  Guess it was a good thing I didn't bring that bottle of water with me. 
Getting through Choo Choo, as in Chattanooga, was no where near as nerve wracking as it was the last time we drove through.  I was worried I was going to get caught in rush hour traffic.  Then I saw that "time change" sign.  Thank goodness.  Sort of!  I really don't like eastern time.  Everything is later, but my internal clock ain't.
From the time I hit the interstate, I had been craving lo mein.  I have no idea why.  But after getting checked into the motel, I had to ask….where is there a Chinese restaurant, and do they deliver!  Down the road, and no.  UGH!  Of course not.  So, I got my stuff up to the room, which lemme tell ya, was NOT easy.  Stiff, aching, and SO ready for jammies, but…..first….tummy!
I found the restaurant with no problem, but it was a tad farther than the clerk had said.  I lived.  Got my yummies, and was heading back when  I happened to glance to the side where there was a strip mall, and all I saw was Badcock & More.

I had to have seen that wrong!  So, after stuffing my face, calling the Mr to let him know I was still alive, I had to look it up.  Yup!  That's what I saw alright.
Naturally, I couldn't see the 'home furniture' part, but still.  Seriously?  And I don't typically have a mind that strays in such a direction.  No offense, but that isn't exactly a store I'd be wanting to buy furniture. 

So, you're asking…where is she off to this time?  Well, even if you're not, I'm gonna tell ya anyway!  I am heading towards Highland, N.C. to spend a couple of days with a few Smart Girls! 
I'm gonna freeze to death!  I forgot to bring a jacket, and naturally, didn't think to bring long britches….of any kind. 

  Yeah…I'm a genius.  sigh…
At the moment, I am sitting in a motel in Cleveland, Tennessee.  I think there is a Cleveland in every state. 
  When I finally got around to turning on my computer, got out the cord, plugged it in the wall, and blew a fuse.  Honestly.  Then, I noticed there was no coffee pot?  Are you kidding me?  How do they expect me to function without coffee in the morning!

So, I called down, and they just now brought one up.  However, I failed to mention that the bedside lamp is no longer functional.  Oh well, do I really need that lamp?  Can't think of any reason, since there are 3 others in the room.  I think I'll survive.
So, if ya missed me today, you'll likely miss me even more the next few days, cuz odds are, I won't be doing a whole lot of blogging.   No Saturday links either. 

  But, at some point or another, there will be pictures.  We'll be talking about politics and such, I just won't be writing much about it.

WHOO HOO!  And I'm tuckered.
Actually, I got home a bit after 6, but hey…had to get reacquainted with my recliner, cats, and… oh yeah…the Mr!
No major hassles on the drive. Saw a lot of dead armadillos, but other than that…. Oh yeah…there was that one guy when I was going through Jackson, MS who evidently thought he was a NASCAR star. I don't think I've ever seen anyone driving in and out of traffic at that speed, and not being chased by cops. What an idjit!
After spending nearly 4 weeks in a house with 4 other adults, one new teen, one squalling baby, 3 dogs, 3 cats, and 2 ferrets….it's too quiet around here. I'm sure I'll adapt though.
Kind of missing Spud. Oh well, we'll be going down for the 4th of July, and there will be a lot of pictures sent. Or there damn sure better be!
This morning, I loaded up my truck with all the stuff I had brought, and bought, and started my trek back home.  FINALLY!
I love my family…I really do!  But after nearly 4 weeks, don'cha think it's time for this old woman to let them have their privacy back?  Well, as much privacy as they can get with the 13, 19, 26 year old invaders, and a wee baby boy.  *snicker*  I miss my bed!  I miss the Mr!  I miss my cats!  And I especially miss MY bathroom!  MINE!  ALL MINE!
So, the day started out ok…until I stopped for gas.  I wanted to fill up before I got on the road.  This is the same place I filled up last week at $3.65.  That's bad enough.  It definitely put a major lump in the credit card balance.  Ok, granted, I as just about empty, but $72?  That's absurd!  Today….$3.89!  THREE DOLLARS AND EIGHT NINE CENTS!  That's 24 cents MORE than last week.  And I heard on the radio that Obama doesn't believe this is a problem?  Can I smack some sense into him?  Un-freakin'-believable!
Of course, I had my usual issue getting on the freeway in Beaumont.  Those people are still nuts.
'Nuff said. All was going well until I got to that little town on the west side of Baton Rouge.  Now, if I had managed to leave perhaps an hour earlier, it might not have been so bad.  However, we all know I'm not a morning person, and I had to sit and talk with Jr for a bit, and smooch on Spud, naturally.  Jr didn't want me to leave.  Seriously?  Me gone means I won't complain about her leaving stuff on the bathroom floor.  You'd think that would make her happy.  Nope.  I'm thinking she's having a bit of that postpartum problem. 
Kind of that empty feeling after the baby is born apparently. I'm sure she'll be ok, and besides, we'll be down again in July, to hopefully blow stuff up, and get that four generations picture taken.
I got on the bridge to go over the Mississippi River, and it was mostly stop, and very little go. That thing was bouncing. A LOT! I don't like bouncing bridges. Bridges aren't suppose to bounce.  They make me very uncomfortable. Even after we all got off that thing, it was mostly stop, and no go. Fer cryin' out loud! It took about an hour and a half to go about 12 miles. UGH! I had planned to get a little closer to Jackson, MS, but after that…no way Jose'! This ol' broad was cramping up, stressed out, and SO ready to get away from the crazy people. Ok, so I've got a bit farther to drive tomorrow to get home, but that's ok…I don't care! I have stopped.
I have taken much needed muscle relaxers, and am now watching American Idol. By choice, if you can believe that! Blame Brat and Ick! It's THEIR FAULT! I watched the recorded stuff with them, and now I have to find out who wins. I like Skylar m'self. She's got spunk. I like Colton and Philip too. Yep….I've lost it, and it's THEIR fault!
First observation….  I'm POOPED!  I just drove about 8 hours on 5 hours sleep.  Not a real good idea. 
  I've landed in Amite, LA, again, cuz…it was here, I was here…perfect time to stop!  Honestly, if I had attempted to make it to Baton Rouge, which had been my original intent, I don't think I would be sitting in a motel right now.  I'd likely be splattered all over I-55 or I-12.  Wouldn't be a pretty picture.  BLECH!  I'm old, but I ain't ready to go just yet.  I got a great grandson to spoil rotten, just to annoy Brat and Brat, Jr of course.  Heh.
So, that's why I'm heading thataway!  Spud is actually DUE date is 8 March, but  I'm kind of hoping for 29 February.  That way, I won't age as fast, right?  I mean, he would only have a birthday every 4 years, so it makes sense to me! 
  I can dream, can't I?  sigh…
I gotta say…the Mr would be quite proud of me.  I only called one moronic driver a bad name. 
  Hey….he deserved it!  IDJIT!
Apparently, spring is sprungin' all over Mississippi.   There were little yellow flowers, little white flowers, and even some little purple flowers.  And there was GREEN grass too!  Amazing!
One thing I found highly amusing was this little truck I passed that had "To Fast 4 U" painted on his rear bumper.  Really?  Too fast?  Then how come I, who was doing the speed limit …70mph, flew past ya like you were standing still?  *snicker*  Makes ya wonder!
And one other thing….why do I have to break the law just to keep from getting run over going through Jackson?  HUH HUH HUH?  You people are dangerous!  The speed limit through downtown is 60.  I was having to do 75 to keep from getting squished like the prevabial bug!  Y'all weren't going that fast BEFORE ya hit town, so why was it necessary to speed up when the speed limit dropped?  SHEESH!  Obviously, it was during that time I had no choice but to call the aforementioned moron a bad word. 
I've decided it must be baby skunk season in Mississippi as well.  There were wee flattened skunkys about every mile marker!  I don't think I've ever seen so many squished baby skunks on one long stretch of road.  Big skunks, yes.  But babies?  Nope…this was a first.
And, on that note….  zzzzzzzzzzzzzzzzzzzzzzzzzzzzzzzzzzzzzzzzzz