An Ol' Broad's Ramblings
Archive for War on Terror
I was extremely disappointed that I was unable to watch the entire hearings today. What I did see was more than eye opening. I expected some dissent from the left, but Cummings? How can he look himself in the mirror? What a horrid person!  How do the people in Maryland's 7th district live with themselves, continuing to vote for such a dishonorable person?  The American people want…no…NEED the truth.  We DESERVE the truth, and that is something this administration is in short supply.
The three brave souls that stepped forward to testify, Gregory N. Hicks – the deputy chief of mission at the U.S. Embassy in Libya at the time of the Benghazi terrorist attacks, Mark I. Thompson – a former Marine and now the deputy coordinator for Operations in the agency's Counterterrorism Bureau, and Eric Nordstrom, a diplomatic security officer who was the regional security officer in Libya, the top security officer in the country in the months leading up to the attacks, deserved better treatment from both this administration, and Congress.
Eric Nordstrom

I have no doubt this was a cover up on the part of the Obama administration. How far up it goes, who can tell at this point, but it DOES matter! There is little doubt in my mind that Hillary Clinton committed perjury during her testimony. The American Thinker shared Steven Hayes' piece, in condensed form:
a) Hillary Clinton lied under oath to Congress.
b) Barack Obama went to sleep knowing that a U.S. Ambassador and other Americans were under terrorist attack.
c) Barack Obama awoke refreshed the next day to begin fundraising.
d) The entire Executive Branch lied repeatedly to the American people to save Obama's chances for reelection.
They also have a spread sheet, via Doug Ross, with a very comprehensive timeline.
If I could find an entire video of the testimony, I would add it, in a New York second.  What I saw, and heard, this morning was heart breaking.  It also angered me, as it should every single American!  I pray that the four murdered Americans – Ambassador Chris Stevens, Tyrone Woods, Glen Doherty, Sean Smith – and their families, will eventually get justice!
Operation Smear Benghazi Whistleblowers
by Michelle Malkin
It's on. As the White House grapples with a growing backlash over its Libya lies and lapses, President Obama's apologists are gearing up for battle. Put on your hip-waders. Grab those tar buckets. Get ready for Operation Smear Benghazi Whistleblowers.
Capitol Hill hearings this Wednesday on the deadly 9/11 consulate attack by jihadists will feature three compelling witnesses, all State Department veterans: Gregory N. Hicks, deputy chief of mission at the U.S. Embassy in Libya and highest-ranking U.S. diplomat in the country at the time of the Benghazi jihad attacks; Mark I. Thompson, a former Marine who now serves as deputy coordinator for operations in the agency's Counterterrorism Bureau; and Eric Nordstrom, a diplomatic security officer who was the top security officer in Libya.
Nordstrom first testified last fall about how State Department brass spurned his requests for increased security at the compound. Hicks and Thompson are coming forward publicly for the first time this week with more damning evidence contradicting Team Obama and former Secretary of State Hillary Clinton's claims about the administration's response the night of the attack and in the ensuing months of cover-ups.
Did you know that some on the left blamed Ambassador Stevens for his own death?  Some actually blame Fox News for the "fictional" cover up?  But as is typical with the left, they rarely have facts on their side.  Do you ever check out the hacks at Daily Kos?  Dear Lord in heaven, what planet are THOSE people on anyway?  The "I hate everything and everybody' bunch blame Republicans for EVERYTHING.  I won't link them, but if you are curious, and can stomach it….have at it!
A piece of advice to those who will be involved in the hearings today:  Skip the salad, and go straight for the meat and potatoes!  I rather doubt this will be a slobber fest as it was when Clinton was lying under oath, but you never know.  Thanks the gentlemen for coming forward, and get on with the questions, which is what they should have done previously.  But you know how those Dems LOVE to suck up to this administration's officials.
We want the TRUTH!  NOW would be nice!  Attacking the character of those brave souls who have stepped forward does NOTHING to help your, or your boss', credibility….JAY!!!
The Benghazi Talking Points
And how they were changed to obscure the truth
Even as the White House strove last week to move beyond questions about the Benghazi attacks of Tuesday, September 11, 2012, fresh evidence emerged that senior Obama administration officials knowingly misled the country about what had happened in the days following the assaults. The Weekly Standard has obtained a timeline briefed by the Office of the Director of National Intelligence detailing the heavy substantive revisions made to the CIA's talking points, just six weeks before the 2012 presidential election, and additional information about why the changes were made and by whom.
As intelligence officials pieced together the puzzle of events unfolding in Libya, they concluded even before the assaults had ended that al Qaeda-linked terrorists were involved. Senior administration officials, however, sought to obscure the emerging picture and downplay the significance of attacks that killed a U.S. ambassador and three other Americans. The frantic process that produced the changes to the talking points took place over a 24-hour period just one day before Susan Rice, U.S. ambassador to the United Nations, made her now-famous appearances on the Sunday television talk shows. The discussions involved senior officials from the State Department, the National Security Council, the CIA, the Office of the Director of National Intelligence, and the White House.
The exchange of emails is laid out in a 43-page report from the chairmen of five committees in the House of Representatives. Although the investigation was conducted by Republicans, leading some reporters and commentators to dismiss it, the report quotes directly from emails between top administration and intelligence officials, and it includes footnotes indicating the times the messages were sent. In some cases, the report did not provide the names of the senders, but The Weekly Standard has confirmed the identities of the authors of two critical emails—one indicating the main reason for the changes and the other announcing that the talking points would receive their final substantive rewrite at a meeting of top administration officials on Saturday, September 15.
…Political Cowardice Derails Career of Lt. Col. Dooley
A couple of items on Drudge caught my eye this morning:
ATF offers $5,000 reward in Red Lodge explosives theft
The federal Bureau of Alcohol, Tobacco, Firearms and Explosives said Wednesday that it is offering a $5,000 reward for information leading to the arrest of those responsible for stealing 559 pounds of explosives last month near Red Lodge.
(…)
Items stolen included emulsion-type explosives, explosive cast boosters and detonating cord.
And…
Number of names on U.S. counter-terrorism database jumps
The number of names on a highly classified U.S. central database used to track suspected terrorists has jumped to 875,000 from 540,000 only five years ago, a U.S. official familiar with the matter said.
Among those was suspected Boston Marathon bomber Tamerlan Tsarnaev, whose name was added in 2011. The increase in names is due in part to security agencies using the system more in the wake of the failed 2009 attack on a plane by "underpants bomber" Umar Farouk Abdulmutallab in Detroit.
Intelligence and law enforcement officials acknowledged in Congress that they had missed clues to that attack despite Abdulmutallab's name appearing in the main database, known as TIDE.
Now, I'm not saying that the two are connected, but when ya stop and think about it, we have evil people, ignored (missed clues) by the administration, in our country trying to blow up innocent men, women, and children, and that number is increasing on a regular basis.  So, if I were an evil muzzie thug murderer, where would I go to find easy pickins' for materials to blow people up?  Hmmm…
3 more suspects taken into custody in Boston bombing case, police say
Three additional suspects were taken into custody in the Boston Marathon bombing case, the Boston Police Department tells FoxNews.com.
Police would not confirm when the suspects were taken into custody, and referred further questions to the FBI.
Prior to the latest development, authorities had named only brothers Tamerlan and Dzhokhar Tsarnaev as suspects in the April 15 bombing at the finish line of the world famous race.
And I'm sure the FBI will be forthcoming with information for the public, right?  I often wonder why so much information is given out, which usually turns out to be wrong, before all the facts are in.
Two of Dzhokhar Tsarnaev's UMass-Dartmouth roommates, Dias Kadyrbayev and Azamat Tazhayakov, are from Kazakhstan and faced an immigration hearing this morning, sources said. Sources told Fox News they face obstruction charges in connection with the bombing. The identity of the third suspect is unclear.
Kadyrbayev and Tazhayakov are suspected of taking computers and other equipment from Dzhokhar Tsarnaev's apartment and trying to dispose of it after the bombings, sources told Fox News.
Now, why pray tell, are they facing an immigration hearing (visa violation) this morning if they have been arrested? Considering they were trying to dispose of evidence, I'd say, at the very least, this would make then accessories to a terrorist attack, wouldn't it? And if they aren't U.S. citizens, then, by golly, Holder and minions can't come waltzing in and give said accessories Miranda, right? Hmmm…
Police did not confirm the gender of the third suspect. More information was expected to be provided by the US Attorney's office later Wednesday.
Well, now, that's rather interesting. If they haven't disclosed the gender, could that possibly indicate it was someone of the female persuasion? In the long run, it doesn't really matter, does it. Evil comes in all shapes, sizes, and gender.  But I'll bet'cha dollars to donuts, it wasn't a "white" Christian, right wing, cling to God and guns, Tea Partier!  Sorry Tingles!
There are a few items that have come to my attention over the last few days…week? Well, anyway, I've noticed but have been a wee bit busy with real life. Yes, I DO have a life that does not include sitting on the internet. As a matter of fact, the internet has become a bone of contention with me, as has the news on the idjit box.
The most recent to come to my attention is the approval, or lack there of, of the top four Congress critters, Reid, Pelosi, Boehner and McConnell. Guess which one is most reviled! Yep….Nancy Pelosi is viewed as the most polarizing of the bunch, although the rest didn't fare too well either.
The top Republican and Democratic leaders in the U.S. House and Senate are a generally unpopular foursome, with Democratic House Minority Leader Nancy Pelosi being the most well-known, but also the least well-liked. Thirty-one percent of Americans view Pelosi favorably and 48% unfavorably. Her resulting net -17 image score compares with -11 for Democratic Senate Majority Leader Harry Reid, -10 for Republican Speaker of the House John Boehner, and -8 for Republican Senate Minority Leader Mitch McConnell. (Via Tea Party Economist via Gallup)
To be perfectly honest, I think her 'favorably' numbers are WAY too high!  31%?  Seriously?  The woman is a shrew!  A horrible, evil, shrew!  Her arrogance ranks right up there with D'Bama's.  SHE knows better than you how you should live your life.  Don't forget, she's the one who marched through Tea Party activists, with the infamous gavel.  I'd love to smack that smirk off her face!
Then, there is the recent terrorist attack at the Boston Marathon.  For reasons known only to themselves, there are actually people who are big fans of the little jihadi who murdered 4 people.  This totally baffles me!  As seen on Twitter (Via Clash Daily):
"Call me crazy, but I know Jahar is innocent. There is no evidence whatsoever, you're all going by what the police SAID. #freejahar"
"America tells you to stand up for what you believe in, and that's exactly what I'm doing! #FreeJahar HE IS INNOCENT!!!!!!!"
"Don't believe everything you hear and see on the news. Governments have lied to us before. #FreeJahar He is an innocent man!!"

Are these people serious??? We've seen the pictures…what more proof do they need? The POS put that backpack down just a few feet from 8 year old Martin Richard and MURDERED him! He even ran over his own brother, killing him too!  There is an odd, and dangerous, obsession coming from the left.  The hero worship of murderers (Abu-Jamal) and tyrants (Che) speaks volumes about our education system, and the main stream media.  (Read the whole piece)  If you are one of those clueless, please, do yourself a favor, and look up the facts…FACTS…of both animals.  Educate yourself!
Also of major concern, in regards to the attack, the older brother, Tamerlan Tsarnaev (killed by younger brother), was on two separate watch lists.  Excuse me?  Why was he even in this country?  He was not an American citizen, and should have been under surveillance, and deported!  Top this all off with the FACT that they were being supported by the taxpayers, via the welfare system.  So, we PAID terrorists to kill innocents.  Oh yeah…lots of logic in THAT one!
Over in Belgium, homosexual/feminist 'activists' (FEMEN) are taking their 'cause' to new levels of depravity.
The four women, representing the pro-abortion and homosexual group FEMEN, took to the stage where they disrobed to reveal black-painted slogans on their bare chests and backs, such as 'my body my rules,' and 'anus dei is coming.' They also held signs reading 'stop homophobia'. The women doused the archbishop with water from bottles formed in the image of the Virgin Mary.
The patience of this man is astounding! He has been attacked on a regular basis for standing up for his faith. "Blessed are you when they revile and persecute you, and say all kinds of evil against you falsely for My sake." Matthew 5:11 "If the world hates you, you know that it hated Me before it hated you. If you were of the world, the world would love its own. Yet because you are not of the world, but I chose you out of the world, therefore the world hates you." John 15:18-19 Things are only going to get worse. Be prepared!
Oh yes, and once again, Congress is putting themselves above the laws they impose on the rest of us.
Lawmakers on Capitol Hill have been quietly negotiating behind the scenes to exempt themselves and their staffs from the insurance exchanges in Obamacare, according to one report.
They make the laws….they break the laws. Now, you'll have to excuse me if I believe this is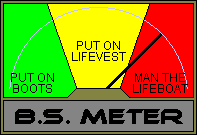 There's more, but I have things to do, places to go, people to see, and such! 
Yesterday, I laid out 10 short items that would go a long way to making sure that we are safer. We'll never be 100% safe, because there is evil in this world, and it is growing.  A couple of items were a bit 'tongue in cheek', but not completely.
Using the deaths of 4 human beings to push an agenda for amnesty, is making my coffee curdle.  Yet, apparently, that is what our so called representatives have been doing for the last few days.  Not one of them is stating the FACT that all attacks, or attempted attacks, have one thing in common.  Even left wing pundit, Bob Beckel, is more aware of the common thread, and isn't afraid to state it publicly. ISLAM! Whether you choose to believe the truth, and realize there is nothing peaceful about that cult, or continue to bury your head in the sand and blame America for such actions, it is islam that is at the root of 99.9% of all terror attacks around the world.
So called 'comprehensive immigration reform' would have done NOTHING to stop the attack in Boston. NOTHING! Perhaps, if we had a competent administration, but even then, if a piece of crap is determine to murder people, they will find a way…if one fails, then another is waiting in the wings to take his/her place. There is a long line of thugs willing to murder for their pedophile prophet. Many were born here, many have lived in the country for years, many are sneaking across the borders, north and south, and some are being INVITED IN by this administration….all with that one thing in common!
The media is shamelessly promoting the 'nice kid' stories. NOTE TO LAME STREAM: Nice kids don't murder children! Or college students! Or police officers! Finding the truth is important, but it doesn't matter, at this point, if they were 'lone wolves', part of a small cell, or a larger organization. They were NOT nice kids! They CHOSE to murder INNOCENT human beings! Stop using them as an excuse to score political points with CRIMINAL aliens!
Don't Fall Into the Boston Immigration Trap
Jessica Zuckerman – The Foundry
As the country continues to reel over the attacks in Boston last week, some in Washington quickly looked for ways to use the attacks to justify their political goals on border security and immigration reform.
On both sides of the aisle, politicians and commentators were quick to assert that the fact that the two suspected bombers were immigrants was reason enough to call for changes to everything, from border security and stricter background checks to amnesty.
It's unfortunate that people are trying to spin the tragic events in Boston to advance their legislative agendas, but it's also falling into an emotional trap—the Boston attackers should not be the focus of this immigration debate.
I expect this kind of nonsense from John McCain, Lindsay Graham, Chuckie Schumer, and the typical roll call of Dems. To say I am more than disappointed in Marco Rubio and Jeff Flake, ESPECIALLY Rubio, would be like me saying "I don't like fish." I really DON'T like fish, and anyone who knows me, knows I definitely do not like fish! (no, one has nothing to do with the other…just a statement of fact)
We, the Constitution supporters, put a lot of faith in Rubio. Many worked long hard hours to get him into the Senate. People around the country sent money they could ill afford to help in the effort. This is how the people are repaid? With more garbage? More taxes? Amnesty???? To reward criminals? How is this a positive move for ANYONE other than the criminals themselves, and the politicians?
We have laws on the books. You commit a crime, you pay the penalty. It's not that complicated. Yet, these 8 weasels are throwing out those laws, putting more of a burden on the people who came to the country legally, in whichever century, and giving a free pass to those who believe themselves above the law. We have a border. There's a reason why man created fences. Good fences make good neighbors. Our fences are broken, and our neighbors aren't 'good'. They've trashed our yards, killed our 'family members', and cost billions in tax dollars.
We were promised a fence. Then, we were promised a 'virtual fence'. We spent an extremely large amount of money. They tell us "It didn't work". The solution is simple. Build a physical fence, a very tall, sturdy fence, with razor wire, electrify the fence, and if necessary, put gun turrets every 20 yards along that fence. If that doesn't work, there are always land mines, moats filled with alligators, piranhas, or some similar nasty creatures. If the tribes along the border have a problem, two words….imminent domain. After all, Congress has used that for reasons OTHER than what it was created, why not use it for the purpose it was intended? And if the EPA has a problem, you tell 'em to live down there, and deal with the criminals hauling drugs across our borders to poison our children. I can guaran-damn-tee, they'll change their tune quicker than you can say jackalope!!
It's a well know fact that government doesn't "fix" anything. They create more problems with their "fixes". They are worse than a child with a screw driver in a room full of expensive electronics!
Do they truly want to solve a very serious problem? If so, they can scrap that 844 page piece of crap, bring out one very clean sheet of paper, and start writing:
1. Build big fence.
2. Hire more border guards (uniforms Made in U.S.A., not Mexico).
3. Arm said guards to the teeth, with live ammo, not rubber bullets, or freakin' bean bags.
4. "Shoot to kill" orders, if said criminals don't turn their sorry asses around and go home.
5. All student and non immigrant visa recipients will wear tracking devices. If such person, or persons, overstay their visa, said device will emit an ear piercing screech, notifying all those around them, they are now illegal. If device is not removed within a certain period of time, while wearer is boarding a plane, etc., device will then explode, leaving the wearer quite maimed. Very few muslims will be allowed to enter the country, and those who get the privilege, will wear two.
6. No immigrant will receive any compensation from the American people. They will work, or go home.
7. No muslim, from ANY country, will be given 'preferred status'. Saudis status to be revoked. Israelis will now be given such status.
8. Profiling will now be implemented. Grandmothers and small children will no longer be groped and humiliated.
9. All mosques and muslim schools will be closed, plowed under, and the earth salted.
10. The official language of the United States of America is English. No signs, ballots, official documents, etc., will be printed in any language but English. Learn the language, or go home.
There! I've gotten them started. See how easy that was? No pork projects added!
Top 5 Problems with the "Comprehensive" Immigration Bill
James Carafano – The Foundry
The good news is Congress cares about trying to fix our flawed immigration system and broken borders.
The bad news is they want to do it with a solution that looks a lot like Obamacare—the "Gang of Eight" 844-page-plus "comprehensive" bill.
The sad news is that such an "easy button" solution will not improve our immigration system.
History shows that big bills designed to solve everything wind up creating as many problems as they address. They become loaded with payoffs for special interests and often introduce measures that work at cross purposes.
The "comprehensive" bill fails at the start. Here are the top five reasons it cannot be fixed.
Beck Breaks Exclusive Information on Saudi National Once Considered a Person of Interest in Boston Bombings
Background points:
A Saudi national originally identified as a "person of interest" in the Boston Marathon bombing was set to be deported under section 212 3B — "Security and related grounds" — "Terrorist activities" after the bombing
As the story gained traction, TheBlaze's Chief Content Officer Joel Cheatwood received word that the government may not deport the Saudi national, originally identified as Abdul Rahman Ali Alharbi
Homeland Security Secretary Janet Napolitano refused to answer questions on the subject when confronted by Rep. Jeff Duncan (R-SC) on Capitol Hill.
An ICE official said a separate Saudi national is in custody, but is "in no way" connected to the bombings.
A congressional source, however, says that the file on Alharbi was created, that he was "linked" in some way to the Boston bombings (though it is unclear how), and that documents showing all this have been sent to Congress.
Key congressmen of the Committee on Homeland Security request a classified briefing with Napolitano
Fox News' Todd Starnes reports that Alharbi was allegedly flagged on a terrorist watch list and granted a student visa without being properly vetted
New information provided to TheBlaze reveals Alharbi's file was altered early Wednesday evening to disassociate him from the initial charges
Sources say the Saudi's student visa specifically allows him to go to school in Findlay, Ohio, though he appears to have an apartment in Boston, Massachusetts
Sources tell us this will most likely now be kicked from the DHS to the DOJ and labeled an ongoing investigation that can no longer be discussed.
Me too!
Time To Stretch Neck Of Jihadist Punk
by Ted Nugent
If the bombing, killings and maiming of Bostonians by the two voodoo whack-job jihadists in Boston isn't maddening enough, the next tsunami of insults should drive any American addicted to common sense crazy.
The jihadist punk in custody is obviously guilty of committing murder, terrorist acts and a whole book of other crimes, but he won't be brought to justice.
Justice is supposed to be swift. At least that's how our Founding Fathers thought it should be.
Imagine if this jihadist punk had basically committed the same crimes 150 years ago. He would have been swinging from an oak tree in Boston Common no longer than 60 days from the date of his arrest. That would be justice.
But that won't happen to this guilty voodoo vermin. If he's ever executed, it will be many years from now after our so-called justice system goes through its strange eternal, time-wasting, court-and-lawyer maneuvers from hell. The ugly truth is that by the time this voodoo punk is executed, America will probably have had to deal with any number of other bombings and killings by other voodoo nuts.
I sure didn't! I've never heard of it, and that pisses me off!! But I am awed that this company, and the families of the fallen refuse to forget!
To donate:
Illinois Motorcycle Freedom Run (online) or mail checks to
P. O. Box 398
Palos Heights, IL 60463-0398
I would love the catch the scum who throw those mementos in the river! Throw THEM in the river!!!
Shared by Jack – veteran.
UPDATE: It seems that Maggie's Notebook has some info that does answer a few questions.
Thanks Maggie!
The Bunker sent me this link (thanks bud), and I'm wondering if the guy that got replaced was their imam.
Muslim Brotherhood-Linked Mosque's Imam Replaced as Speaker at Service for Boston Marathon Attack Victims
The imam of a mosque that is managed by the Muslim Brotherhood-founded Muslim American Society (MAS) was initially invited to speak at Thursday's interfaith service in Boston to honor the Boston Marathon attack's victims, but that invitation was later rescinded by Massachusetts Governor Deval Patrick's office, JNS.org has learned.
The Islamic Society of Boston Cultural Center's (ISBCC) Imam Suhaib Webb, according to a series of Twitter posts, was replaced as the representative of Boston's Muslim community at the service—whose keynote speaker was President Barack Obama—in favor of Nasser Wedaddy, director of civil rights outreach for the American Islamic Congress and chair of the New England Interfaith Council.
Webb posted on his Twitter account Thursday, "Sorry, Muhammad Wedaddy from the American Islamic Congress will represent Boston Muslims." Asked by another Twitter user who Wedaddy was, Webb wrote, "No idea. I was informed last night at 9pm that he was replacing me? lets focus on the service." Webb later tweeted, "I was told the governor's office made the call."
Anybody know? I'd still like to know why the mosques in the area weren't 'visited' right after the murders!
MIT officer killed in late night shooting
An MIT police officer was shot multiple times and died from his injuries late Thursday evening, the Middlesex County District Attorney's office confirmed.
The shooting happened around 10:45 pm near Building 32 (Stata), which is currently surrounded by responding agencies. The area is cordoned off.
The officer, identified as Sean Collier, 26, was found shot in his vehicle in the area of Vassar and Main streets.
According to the District Attorney's office, the MIT campus police officer was responding to a report of a disturbance in the area of Vassar and Main streets.
According to authorities, Collier was found with multiple gunshot wounds. He was taken to Massachusetts General Hospital and pronounced dead.
Not one word in the entire article about this young man being murdered by a muzzie terrorist. Not one single word.  Not a word about the car jacking being done by the two animals.  Politically correct?  More like incompetent "journalist".  Useless!
May this young man rest in peace, and may his family find comfort in their faith.
The two suspects in the Boston Marathon bombing killed an MIT police officer and hurled explosives at police in a car chase and gun battle overnight that left one of them dead and his brother on the loose, authorities said Friday as thousands of officers swarmed the streets in a manhunt that all but paralyzed the Boston area.
The suspects were identified by law enforcement officials and a family member as Dzhokhar and Tamerlan Tsarnaev, brothers from a Russian region near Chechnya, which has been plagued by an Islamic insurgency that has carried out deadly bombings. They lived near Boston and had been in the U.S. for about a decade, an uncle said.
Tamerlan Tsarnaev, a 26-year-old who had been known to the FBI as Suspect No. 1 and was seen in surveillance footage in a black baseball cap, was killed overnight, officials said. His 19-year-old brother – dubbed Suspect No. 2 and seen wearing a white, backward baseball cap in the images from Monday's deadly bombing at the marathon finish line – escaped.  (source)
Suspects? They killed a LEO, badly injured another. I'd say that goes past "suspects", straight to terrorist PERP! I have no sympathy for the dead piece of crap! I DO pray for the officers, their brother officers, and their families. May God keep those still hunting for #2, safe!
Will we hear an apology from CNN?  From MSNBC?  No, I'm sure we won't, even though we now have proof they had no ties to the 'right', but are radicalized muzzies.  Pfft!  Radicalized?  Anyone who follows the teachings of Islam IS a radical, in our terms.  To them?  This is just normal… murdering women and children.
While watching the coverage, my thoughts are not terribly Christian.  My hope is that #2 will be toes up before the day is over!  And no one else is injured or killed.  Just him!
1-800-CALL-FBI (1-800-225-5324), prompt #3